Hey friends. Sorry I've been MIA over the past few days. I decided just to enjoy every minute of FitBloggin' this weekend and blog later. I was at a blogging conference so it felt weird not to be blogging but it also felt pretty nice to take a little break.
This morning I kept debating whether I should do a full recap of the conference or not and finally decided that most people have probably seen a bizillion FitBloggin' recaps already so I'm just going to share a few highlights. That post will be coming soon. First I want to talk about the Natural Products Expo (Expo East).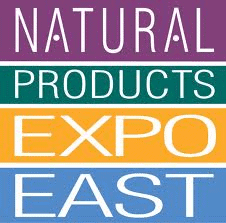 Luckily the Natural Products Expo happened to be going on right across from the FitBloggin' hotel. I'd heard great things about the expo so I applied for a press pass a few months before the event. Gabby, Sarah (my roomie) and I arrived early on Thursday so we could check it out. I am kind of obsessed with the natural products industry and would love to move my career in that direction so the expo was fascinating to me in more ways than one.
It made me realize just now HUGE the natural and organic products industry is – there are so many natural skincare, supplements, food and beverage products out there and the number just keeps growing. Out of the 1,500 exhibitors, there were some new brands I hadn't heard of before, but there were also quite a few brands I love, use and have worked with previously. I was seriously in seventh heaven getting to learn about new products, connect with the people behind the brands (many of the founders of the companies were actually at the booths!!!) and try lots of samples!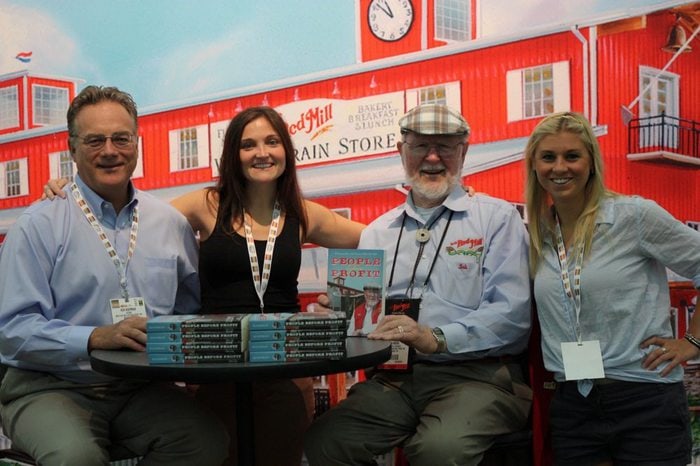 Meeting Bob of Bob's Red Mill was definitely a highlight for Sarah and me. Doesn't he scream cool?  
While Expo East is very much geared towards brands making connections with buyers to get their products in more stores, members of the press come to learn about industry trends and new products. The show was massive so I know I missed out on some things, but here are the key notes I picked up on while attending:
Gluten-free is the BIG trend in natural foods. I'd say 75% of the brands were touting that at least one product in their product line was gluten-free.
Vegan, raw, soy-free and dairy-free are all big buzz words as well, but gluten-free seemed to take center stage. I was actually surprised there wasn't more brands with paleo friendly products. I bet they'll be all over the place in 2013.
Every chip brand now has sweet potato chips. The Food Should Taste Good barbecue sweet potato chips were my favorite.
Coconut is a big deal. Now that people are realizing the saturated fat in coconut isn't bad for your health, coconut products like coconut oil and coconut sugar are popping up in many different product lines. 
Seasonal flavored products were huge – pumpkin was everywhere.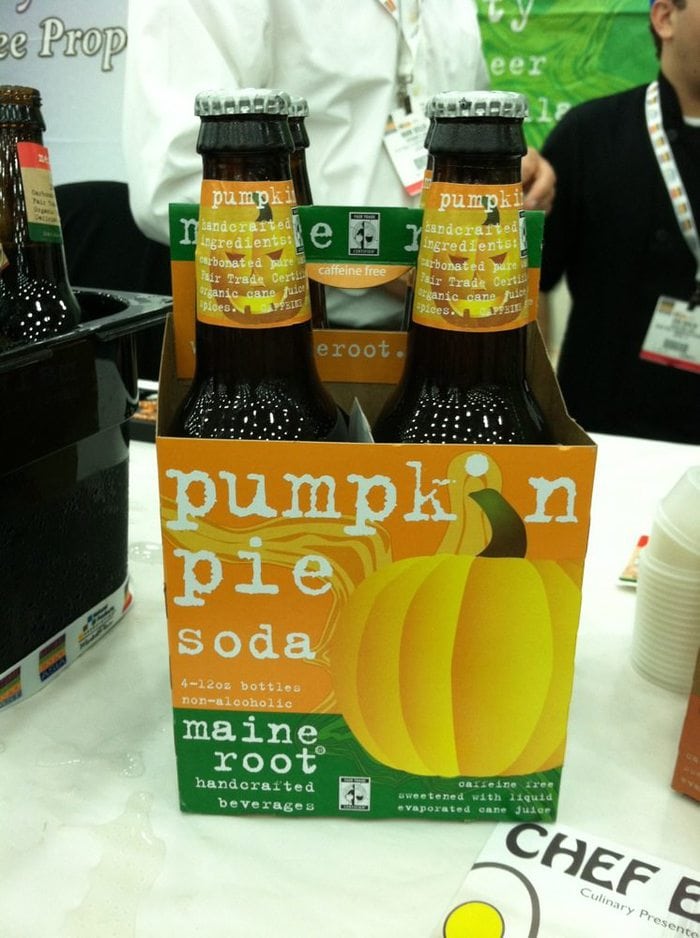 I got super excited when I saw all the holiday flavored teas, and of course, this Pumpkin Pie Soda from Maine Root caught my eye as well. I haven't had soda in over a year but there's something about pumpkin pie flavored things that lure me in. This sample was worth breaking my year long streak of being soda free. 🙂
Kale chips are the all the rage!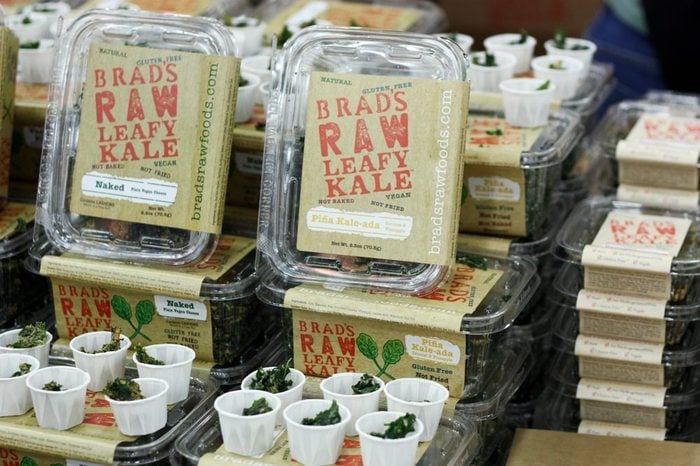 My favorite brand of kale chips,  Brad's Raw Kale Chips, was exhibiting and had samples of their new Piña Kale-ada flavor. It's my new fav flavor – I seriously couldn't stop eating it. Obviously the kale chips trend is one I fully support! 🙂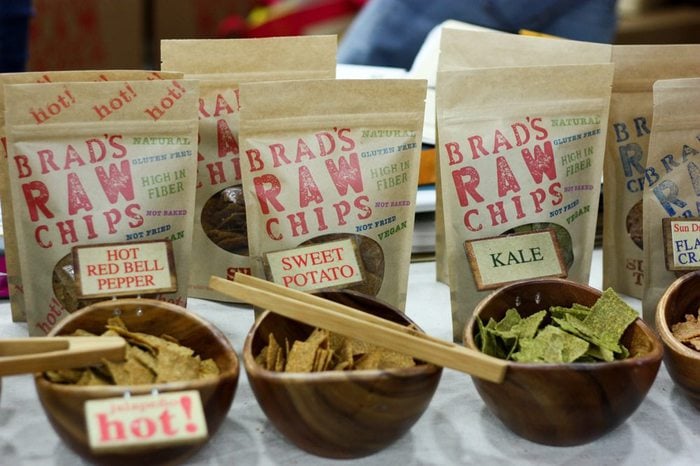 New kombucha brands are popping up everywhere. I tried Reed's new line of Culture Club Kombucha and was super impressed. I loved the Hibiscus Ginger Grapefruit and Goji Ginger.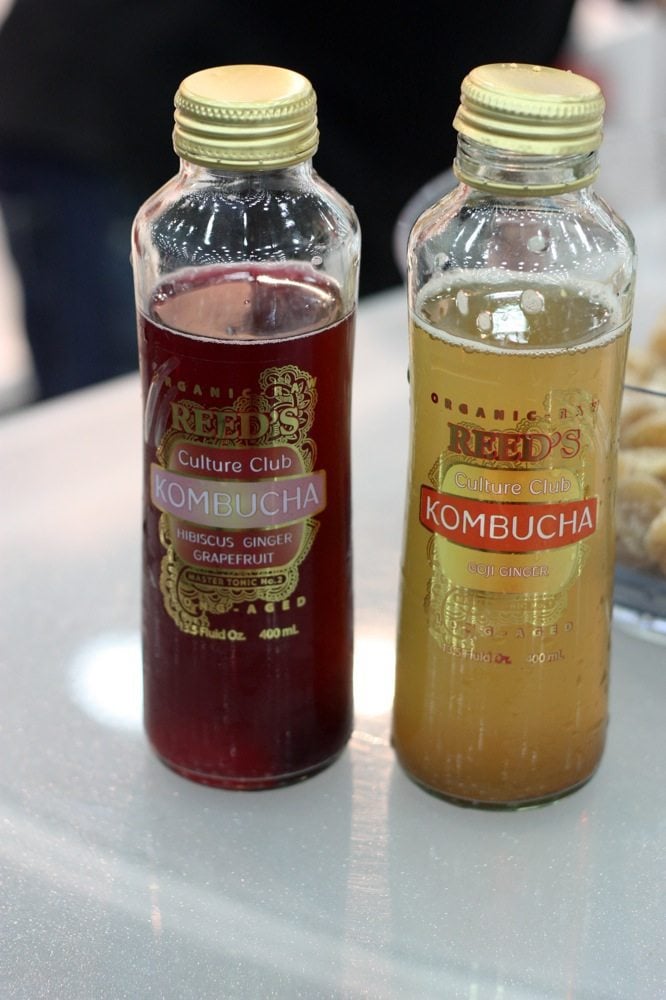 Flavored nut butters are making a big splash.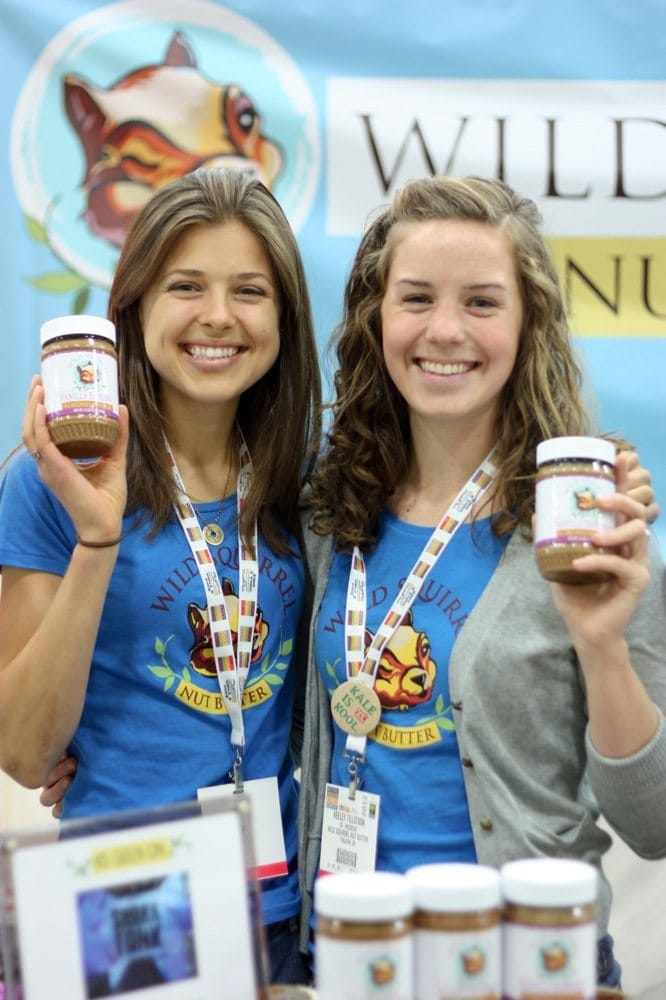 One new-to-me brand that I fell in love with was Wild Squirrel Nut Butter! Not only are the two founders of the company friendly and super cute, their nut butter tasted amazing. All the flavors were delicious but I think the vanilla espresso almond butter was my absolute favorite.
Chobani has quite a few new products launching in 2013.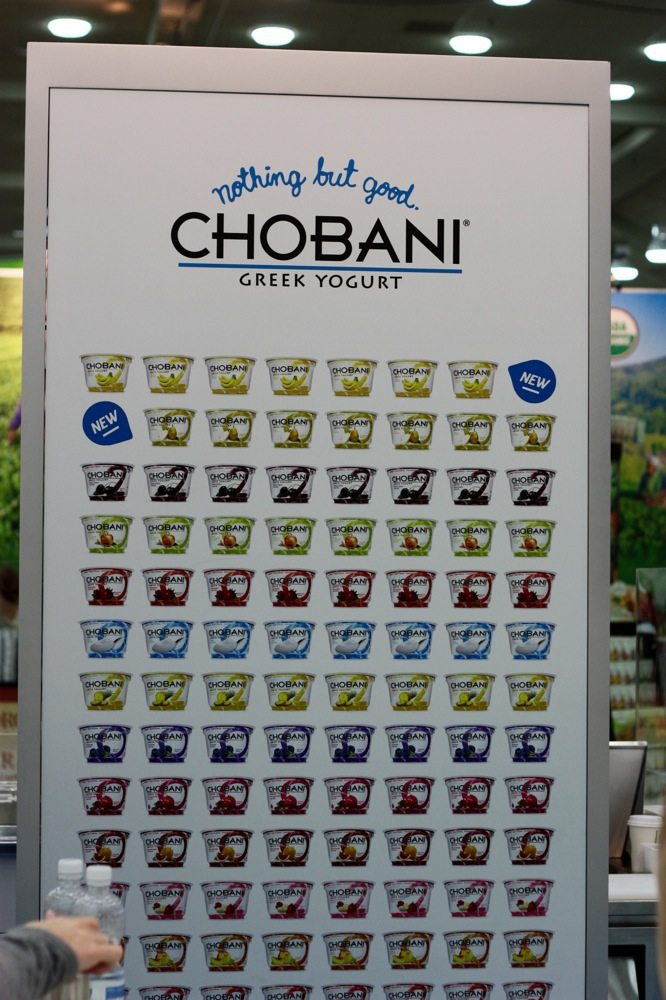 2% Banana and 0% Pear will be coming out in January! Both are tasty, but the 2% banana is my favorite. It's rich and creamy with sweet chunks of banana – perfect for dessert after dinner.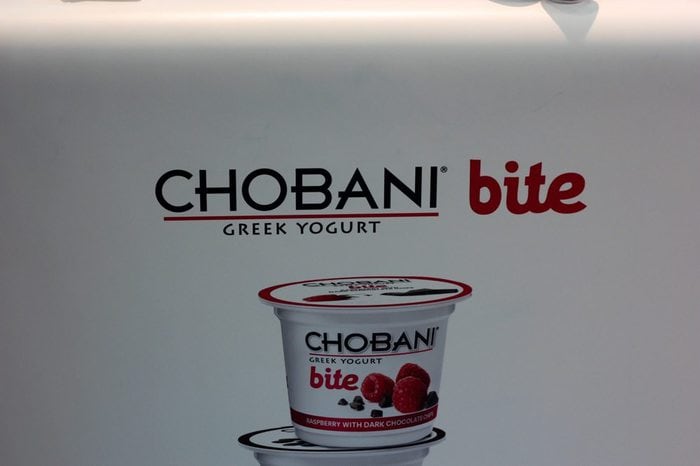 Chobani bites will also be coming out in January. They're smaller is size, only 100 calories each and feature decadent flavors like Raspberry with Dark Chocolate, Pineapple with Caramel, Fig with Orange Zest and Coffee with Dark Chocolate. It's sad to think we have to wait until 2013 to have these babies! Ugh.
Chobani was not only featuring their new products, but they also had samples of their Cafe Creations from Chobani SoHo.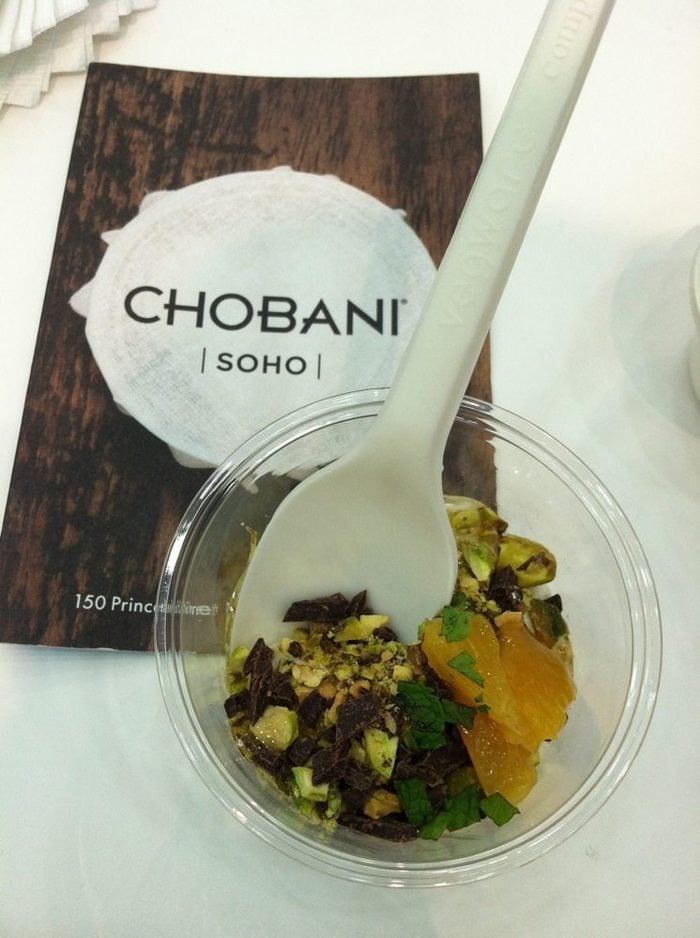 I tried two of the creations and this one with dark chocolate, honey, pistachios, orange, and hint of fresh mint was the best! It wasn't a flavor combination I would have thought of on my own, but it worked quite nicely. It made me want to visit the actual store in SoHo even more! 
This post barely scratches the surface on all the new products I tried at Expo East! I'm literally coming home with two big bags of products to try from Expo East and FitBloggin'. I'll be working my way through them over the next few weeks months. And of course, I'll be sharing my thoughts on them and highlighting my favorites.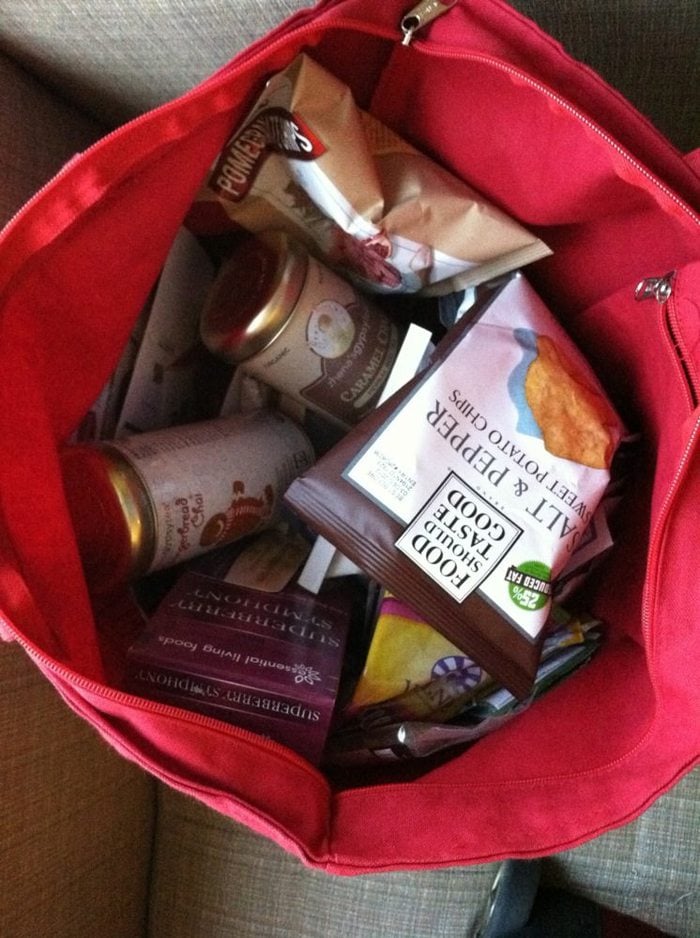 Who knows, maybe I'll even make a video with some of my favorite natural products. This would probably be a good idea considering one of the things I learned at FitBloggin' is that video is where it's at for bloggers!
Our train is getting close to Richmond so I think I'm going to close up shop. I'll be back soon with my key takeaways from FitBloggin'. Until then, enjoy the rest of your weekend.
Have you ever heard of or been to the Natural Products Expo? Were you as stuffed as I was when you left? There were so many samples of healthy, organic and natural products to try I just couldn't stop – I was in a serious food coma upon leaving. Too bad gluten-free doesn't mean calorie free. 😉