Morning friends. I hope everyone had an enjoyable weekend. Mine was nice and relaxing.
Part of the relaxation included getting a manicure and pedicure. My quest to move towards more natural beauty products led me to a new-to-me salon called Atir Natural Nail Care Clinic.
Nail polish is known to be full of chemicals and not so great for your body or the environment, however I don't want to give up wearing polish completely because it's quite lovely and makes me feel girly/pretty. For me, painting my nails will continue to something I do, however it will be in moderation (just like most other fun things in life). With all that said, I was super excited to try Atir.
Overall, I had a great experience at Atir. Here's why…
They're geared toward your natural nails (I'm not even sure they offer acrylics.)
My technician explained each step of the manicure and why it's important.
Everyone that works there is super friendly.
The place was very clean.
They use Essie and Zoya nail polishes – both are formulated for natural nails and free of toluene, dibutyl phthalate (DBP) and formaldehyde, which are all known carcinogenic ingredients.
My first manicure was free!
All that, plus my nails look fab!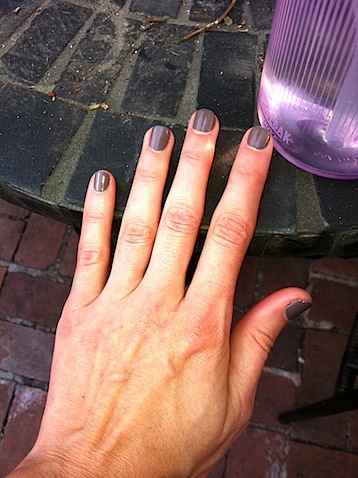 Both my fingers and toes have Zoya's Jana from the 2011 Smoke collection, which I am in love with for the fall.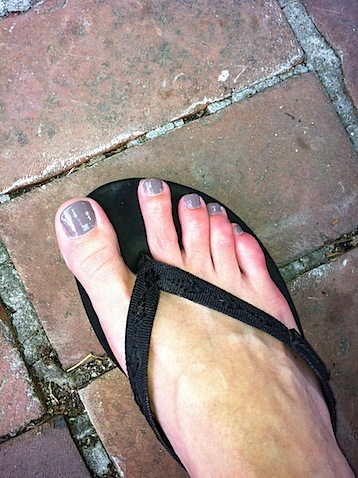 My experience at Atir was wonderful and although they are a more pricey than your typical nail salon, it's definitely worth it to me. I think the real testament will be how long the polish lasts. It's supposed to last two weeks if I keep reapplying a top coat. We shall see…
In my search for more natural beauty products I also stumbled upon another brand of nail polish at a local health food store here in Richmond. It's called PeaceKeepers.
PeaceKeeper nail paints are made without Toluene, Formaldehyde, Acetone, Phthalates, Parabens, or FD&C/Lake Coloring. And, PeaceKeeper does absolutely no animal testing! PeaceKeeper Cause-Metics is also the first cosmetics line to give all of its after-tax, distributable profits to women's health advocacy and urgent human rights issues. Overall, it seems to be one the better nail "natural" nail polishes on the market.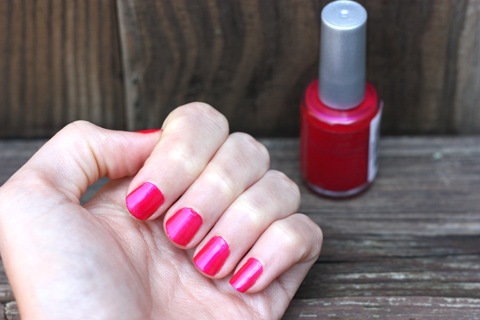 This color is Paint Me VaVaVoom, a rich shiny hot pink shade that's made with natural, nail-nurturing ingredients like amino acids, Vitamins A & E and seaweed. It's also vegan.
.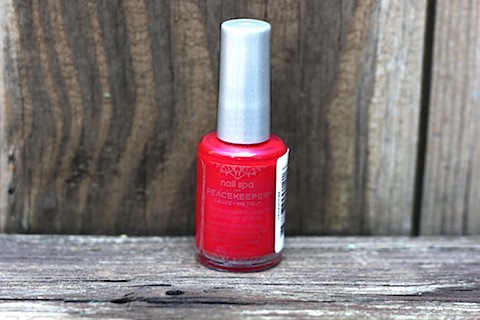 Have you ever used natural nail polish and what's your favorite color to paint your nails? I'm typically drawn to a bright color on my toes (most often hot pink) and something more neutral on my fingers, but sometimes I totally switch things up and go bright on my fingers.
Happy "Back to School" day! Today's Isaac's first day back.