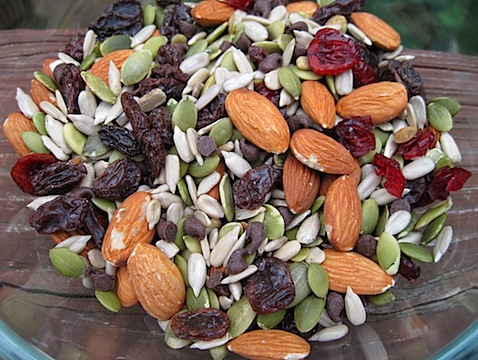 My Naked Nuts, Seeds & Fruit Mix:
1/4 cup each of raw (unroasted and unsalted) almonds, raw sunflower seeds, raw pepitas,
1/4 cup raisins
2 tbsp. dried cranberries
2 tbsp. mini chocolate chips/carob chips
Combine the above ingredients in a bowl or ziplock bag and store in an air tight container.