Hi guys! I've got a fun post for you today and it involves one of my favorite things – workout clothes!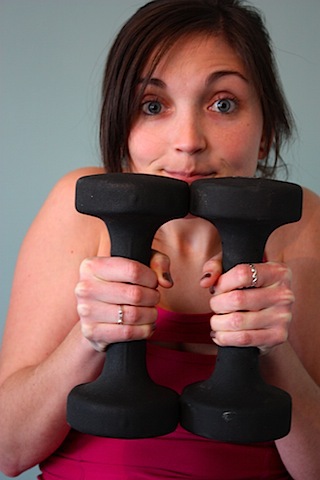 The folks at Mondetta Performance Gear (MPG), an active lifestyle brand out of Winnipeg, Canada, kindly offered to send me some of their workout gear to review and I kindly accepted. I had no idea what I was going to receive to try out so it was super exciting when I opened the package and found multiple cute, high quality pieces! I actually received the items several months ago, but before posting my review I wanted to take some time to wear the items several times and wash them to see how they held up. And as a reminder, I only accept things for review that I would buy with my own $ and I always give a 100% honest review.
First up – the Avert pants and Lightening tank: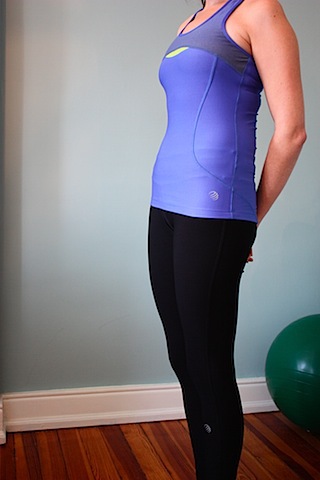 Avert pants – Running tights with custom cuttable leg length.
RECOMMENDED FOR: Intense workouts, yoga, dance, running, cycling, casual layering
Lightening tank – Racer back performance tank with reflective safety printing and breathable mesh panels.
RECOMMENDED FOR: Light to heavy workouts, yoga, night running, tennis, training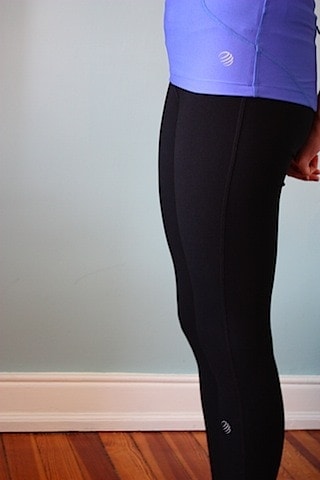 The running tights are quite awesome and despite the fact that I haven't been running, they've quickly become one of my favorite workout pants! They fit great and are super comfy – perfect for all types of workouts or even running errands! One of the coolest features about these pants is that the length is customizable. Basically there are 3 hems and you can keep them long or cut them to make them the correct length.
As for the tank, I love the bright color, quick drying fabric and and the functional zippered pocket on the back for storing small things (like your key). The built-in bra offers medium support and works great for the elliptical, walking or yoga.
The next top I tried out was the Fleet tank.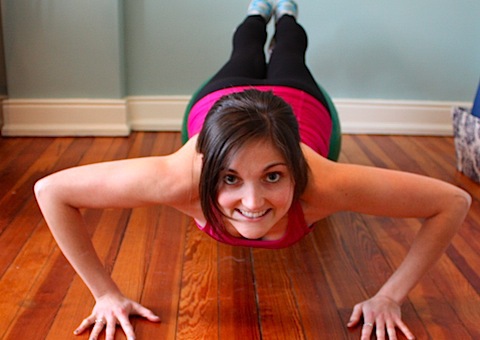 Fleet tank -Racer back tank top with ergonomic seam details and a unique open front yoke design for natural ventilation.
RECOMMENDED FOR: Light to heavy workouts, yoga, running, tennis, training.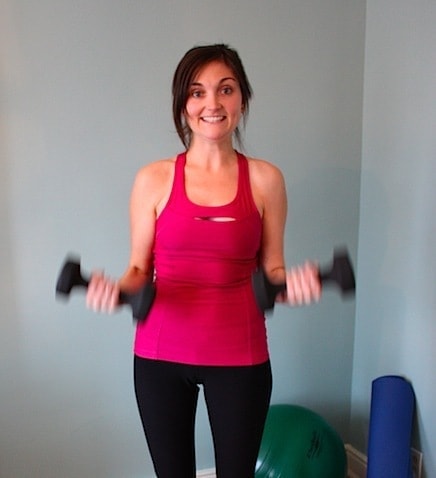 I liked this tank although I felt it didn't have as much bra support as the Lightening tank and the opening across the chest area shows a little cleavage, something I'm not really keen on showing off at the gym. 🙂 I did find that this tank is great for layering up and fashionable enough to wear when I needed to go straight from the gym to the grocery store.
The last piece is the Ursa long sleeve top.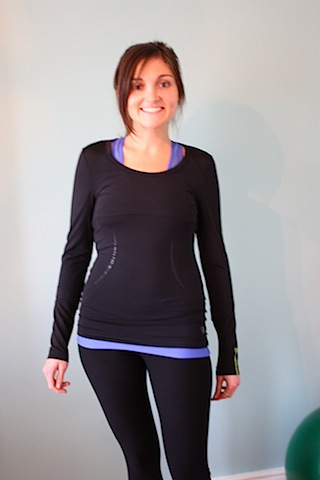 Ursa long sleeve top -Long sleeve fashion workout top with breathable mesh and a unique back 'key-hole' loop design.
RECOMMENDED FOR: Layering, light workouts, yoga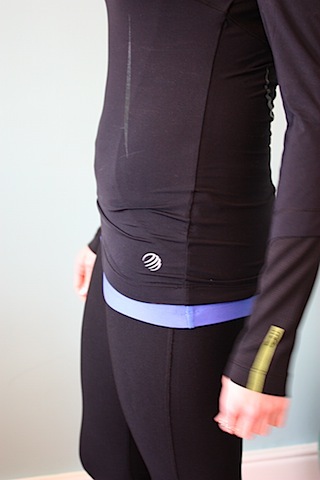 Just to add some color, I layered the Lightening tank under this top for the photos! I liked the fit and the extra long arm length is perfect for cold weather outdoor workouts. One thing I will note is that I have sensitive skin and the stitching in the arms kind of bothered me. It didn't give me a rash but it was a little itchy. It might not bother the average gal and otherwise, I love the top.
Overall, I was quite impressed with all the gear that I tried out and I wouldn't hesitate to purchase more workout gear form Mondetta in the future. Everything is made out of quality fabric and even after many wears and washes, the items are still fitting well – no stretching out or shrinking! I also want to mention  that the company itself is awesome – they have a charity that provides assistance to children in East Africa who have either been orphaned by AIDS or who are living with the disease themselves. Since all administrative costs of the foundation are covered by Mondetta Clothing, 100% of all proceeds go directly where they are needed: the children. Also, 1% of every MPG garment sold goes to the foundation. For more info on the charity please check out Mondetta Gives Back.
The BEST part- Mondetta has offered to giveaway an item to one lucky EBF reader (US or Canada). The winner will have their choice between the Ursa or Radiant top. To win, simply leave a comment on this post with which top you'd choose and what color by Sunday, December 19. I'll post the winning comment on Monday and the winner will have the new workout top sent to them from MPG – just in time for New Year's resolutions!!
As long as the weather doesn't make for unsafe driving conditions this morning (we're suppose to get 5 inches of snow!!) I'll be sporting my MPG gear to meet a friend at the gym. And yes, I'll be working out before breakfast. 🙂