Hiiiii! Another Christmas has come and gone. I hope yours was lovely (if you celebrate). <3
We spent Christmas Eve with friends and Christmas Day with my family — lots of love, laughs and holiday cheer! I don't have many photos to share because rather than running around taking photos I decided to keep my phone in my purse and be present in the moment. It was the best decision.
That said, I did take a few pictures over the past week. Here are some of my favs: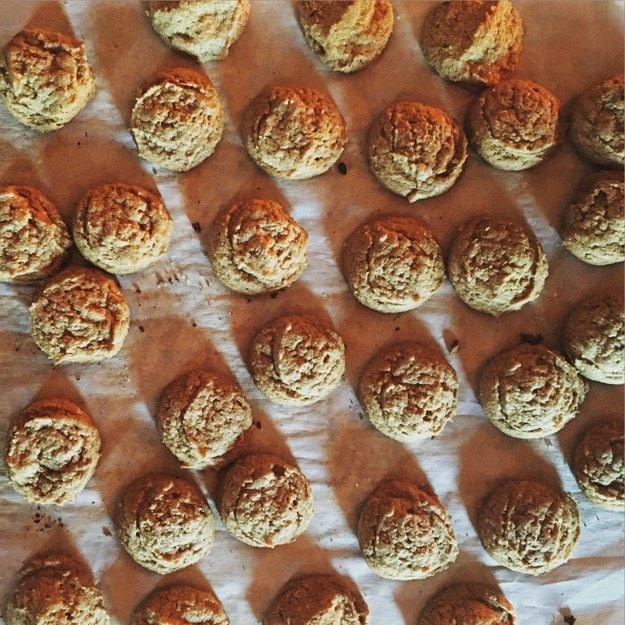 CHRISTMAS COOKIES
Every year I get together with my sister, nieces, mom and nanny to bake cookies. This year we made a few staples including Nanny's Crescent Cookies and Healthier Peanut Butter Balls, but we also tried a couple new recipes. Smitten Kitchen's Salted Peanut Butter Cookies were a huge hit!! Cookies made with four ingredients, gluten-free and full of peanut butter goodness… obsessed. I've already baked four batches.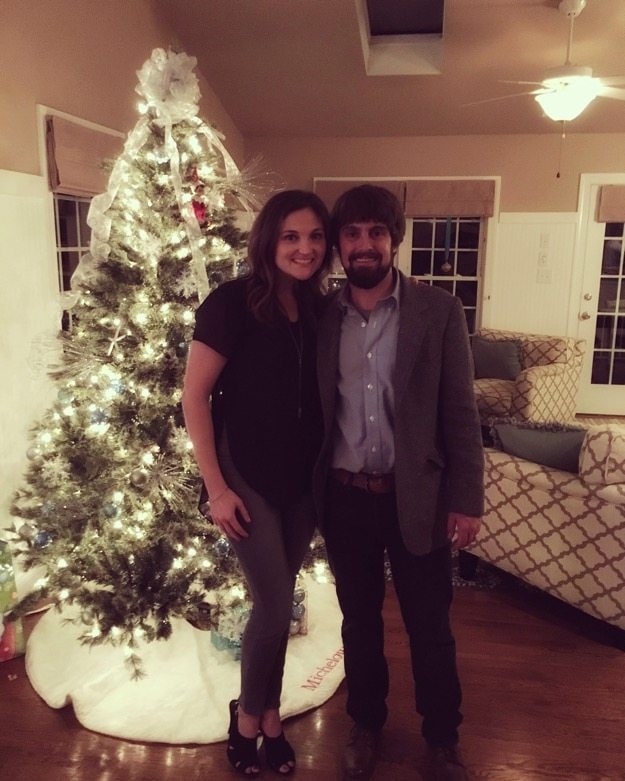 CHRISTMAS EVE
Isaac and I have a tradition of going to get Indian food on Christmas Eve, but this year friends of ours invited us over so we gladly gave up the curry for time spent with friends. It was lovely.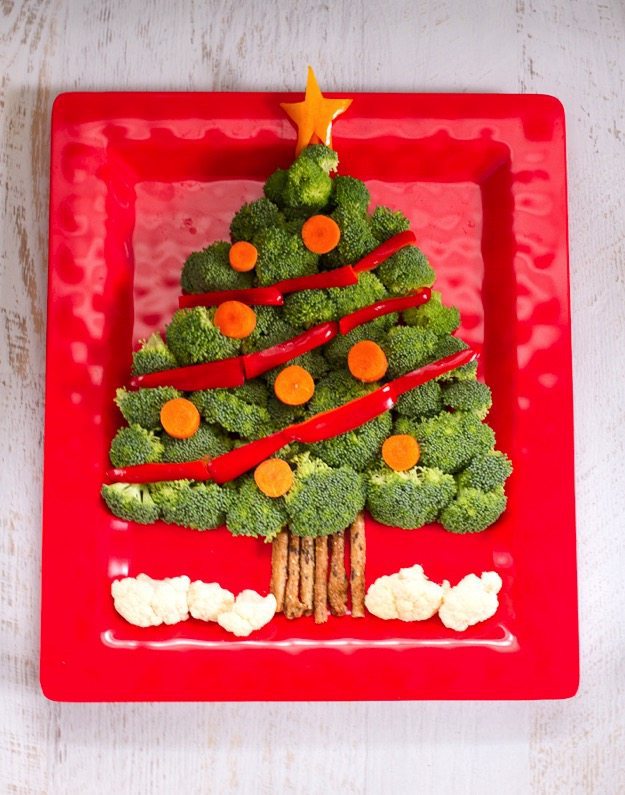 My contribution to the party was this Christmas tree veggie tray made with broccoli, red pepper garland, carrot ornaments, cauliflower snow and Mary's pretzels for the tree trunk. I brought the tray along with a container of hummus and extra pretzels.
It was a hit, but there were a couple issues — 1) Free-hand cutting a star out of a bell pepper is quite a challenge. 2.) People were timid about eating it because they didn't want to mess up the tree. That said, I'd definitely make it again. Maybe just mess the tree up a little myself so that people don't feel bad about eating it. 🙂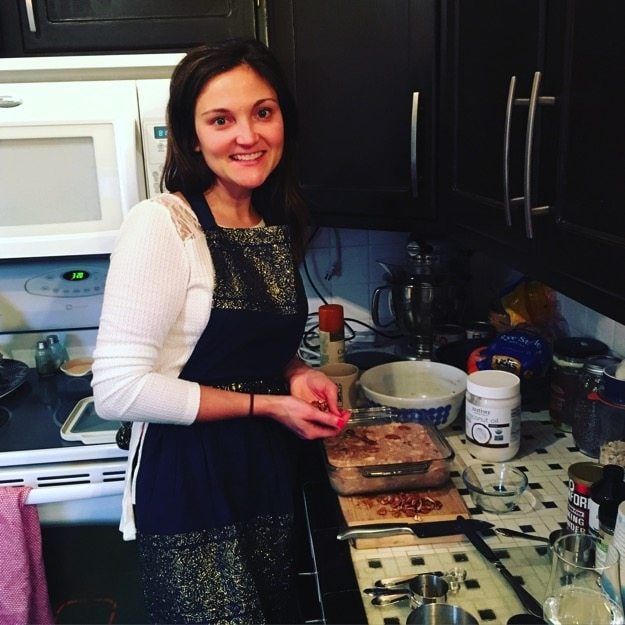 CHRISTMAS MORNING
Isaac and I celebrated on our own Christmas morning and then headed to my dad's house for brunch with my sister and her family.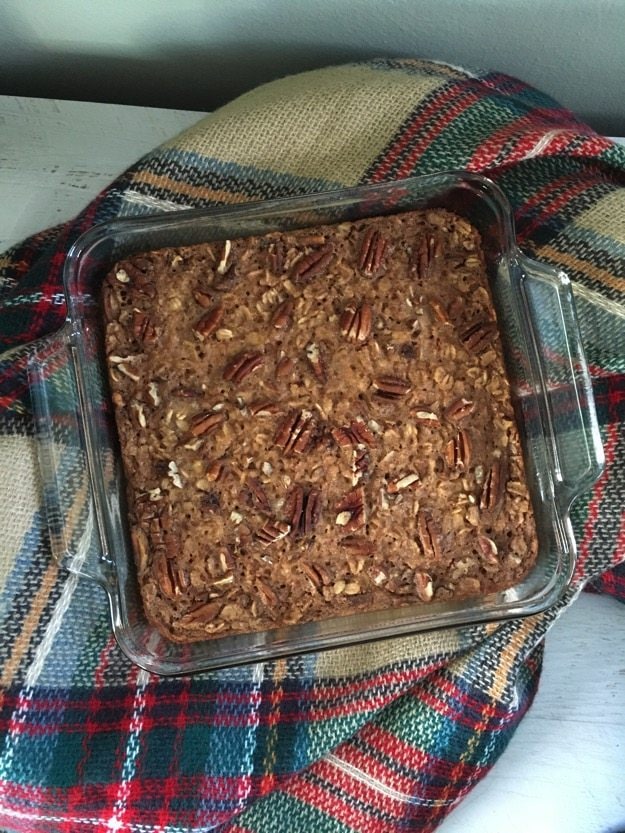 I made a new oatmeal bake recipe that I've been testing — it's nutty with a hint of maple syrup and perfect for serving a crowd. I'm in love with it. I'll be posting the recipe for ya in the next few days. My sister made this Spinach, Feta and Artichoke Breakfast Bake from Skinnytaste, which was delicious as well.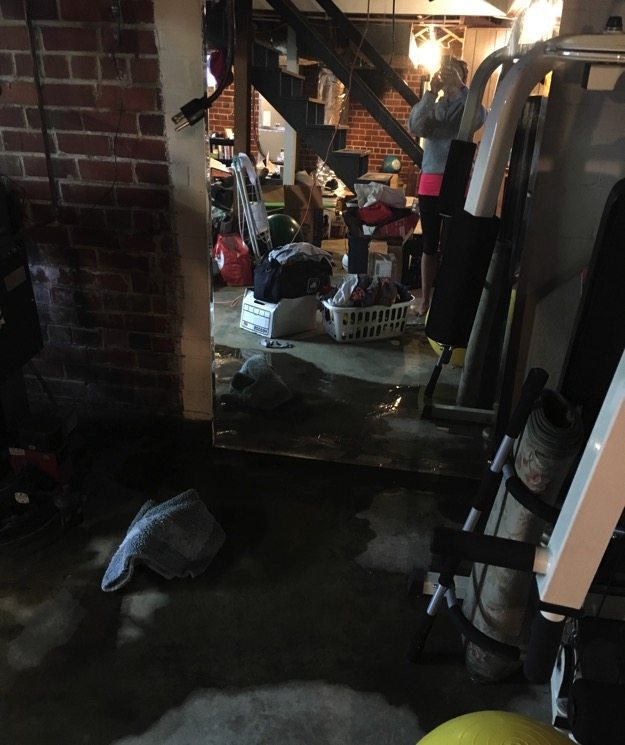 FLOODING
In the spirit of keeping it real, despite all the lovely holiday fun we've also been dealing with a flooding issue in our basement. Isaac tried taking care of everything himself, but unfortunately found that there's a blockage in the pipe going from our sump pump so we have to hire a plumber to fix it. Literally the other morning I was in my office working and heard Isaac throwing things around in the basement. I ran out to find our kitchen sink full of water about to overflow… onto our newly redone floors!! It was crazy. All I can say is thank heaven for our shop vac! I don't know what we would have done without it. Now we're just praying for a few days without rain so things can dry up a bit.
So there ya have it. That's what we've been up to these past few days. 🙂 I'll be back with the recipe for that oatmeal bake asap. Happy Saturday.