How is it already Friday? I'm not complaining, but it seems like this week flew by. I haven't even had a chance to blog about the Virginia is for Bloggers meetup that happened last Sunday and here it is the weekend again…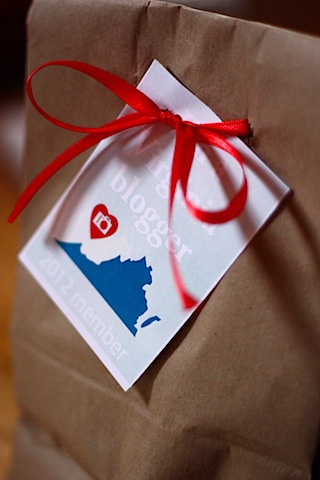 The brunch was hosted at Stella's, a cute littler Greek restaurant tucked into a neighborhood in the near west end of Richmond. I had been to Stella's a couple times before (see my first review here) but never for their brunch so I was excited to try the food and meet some new local bloggers. Both goals were easily accomplished and the whole event brightened up the dreary Sunday we were having.
The food was amazing per the usual. I had the vegetarian poached eggs with portabello mushrooms, sauteed black kale, onion, garlic, asparagus and sun-dried tomato hollandaise sauce on the side. I'd never had poached eggs before so I thought I would give this dish a try and I'm certainly glad I did. The poached eggs were soft with runny yolks that made a nice sauce for the veggies. I didn't even end up using the hollandaise, although I'm sure it was delicious.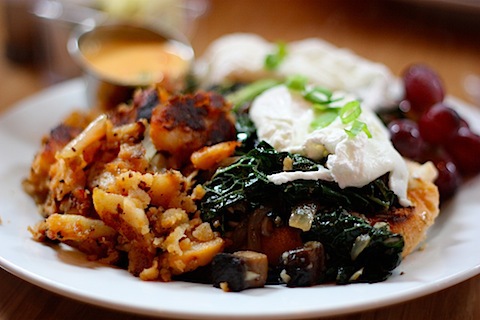 I sat with a lot of other bloggers that I "knew" through their blogs or Twitter, but had never met before in-person so we had a great time chatting and getting to know each other.
Sarah and Liz did an awesome job organizing the event and even had a little raffle planned. As luck would have it, I also won a jar of Sarah's homemade coconut honey roasted peanut butter. I'm trying really hard not to finish the whole container in one day this time.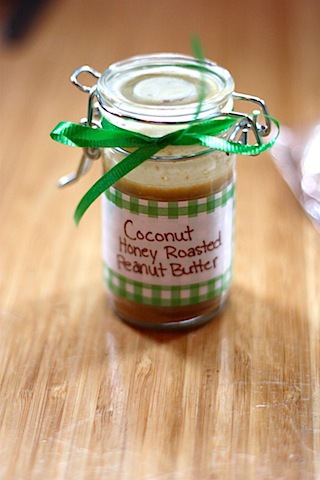 If you're a food/lifestyle blogger or reader living in Virginia, you should totally check out VA is for Bloggers group. I'm sure there are going to be more events in the near future. 🙂
Despite a rather decadent brunch on Sunday, I stuck with my goals for the April Challenge this week.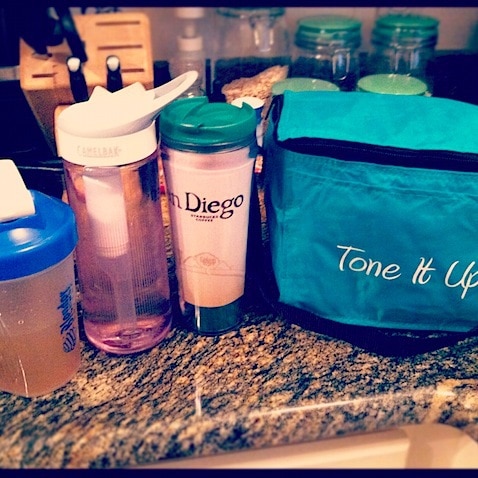 My co-workers probably think I'm crazy when I walk into work with all this stuff but a girls gotta stay hydrated! !This particular day I had my water bootle (love this CamelBak Groove with a built-in filter), a travel mug of coffee with almond milk and my ACV drink.
As part of the healthy eating goals, I tried some new recipes from the Tone It Up Beach Babe edition.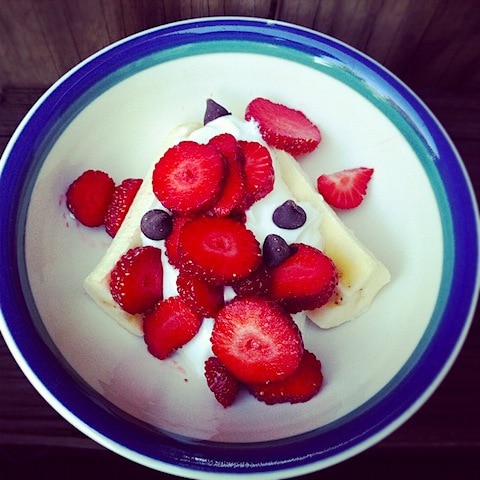 You can't beat having a banana split for breakfast!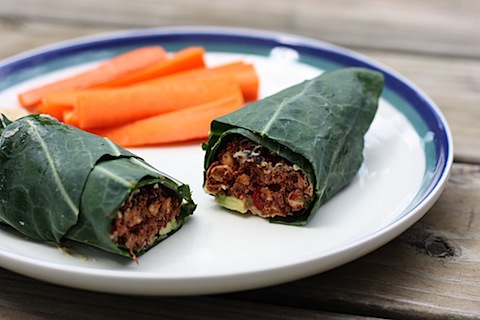 And these collard wraps are quickly becoming a lunch time staple. I've been filling them with different things to keep it interesting- bean burgers, shrimp and tempeh.
Other fun happenings this week:
Met up Kim of The Crunchy Kind for a quick lunch at one of my favorite spots, Fresca on Addison. I got my signature dish, the Veggie Cobb Salad and it was tasty – no surprise there. I hadn't seen Kim in way too long so it was great to catch up.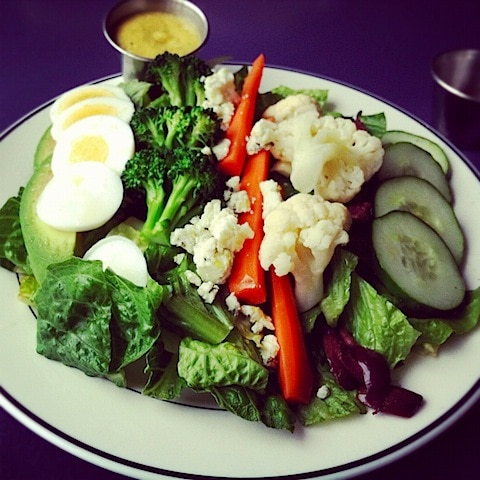 Met up with Jenny, a friend I met through a random chain of events on Facebook. <– I've come to realize I pretty much meet all my friends via social media now. Too bad a lot of them live hundreds of miles away. :/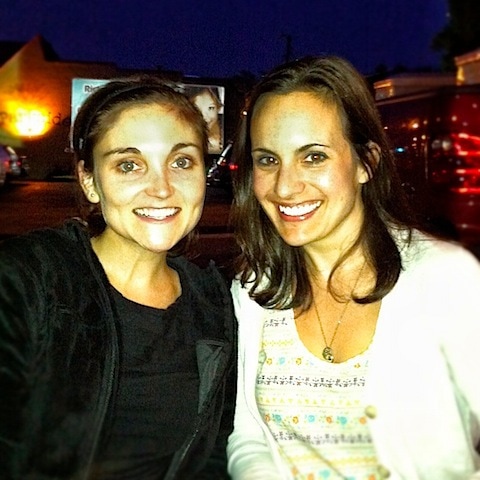 Jenny – Isaac and I think you need to move back to Richmond. 🙂
Last but not least, I started this morning off with a quick run with the awesome Liz of I Heart Vegetables. So many meetups lately. I love it!
Now it's time for work, then the weekend is here. We're supposed to be having our engagement photos tomorrow but the weather isn't looking so hot, which means we might have to postpone them. :/ Fingers crossed the rain and clouds stay away.
Have a great Friday friends and if you need something to read – check out my interview over on Thin Dish. 🙂