Oh hi! Are you ready for weekend? Meee too! Let's get the party started with a loving lately post. I haven't done one of these in quite some time so it made this one particularly fun to put together. Here are a few things I'm crazy about at the moment. I'd love for you to play along and share some of your favorite things in the comment section.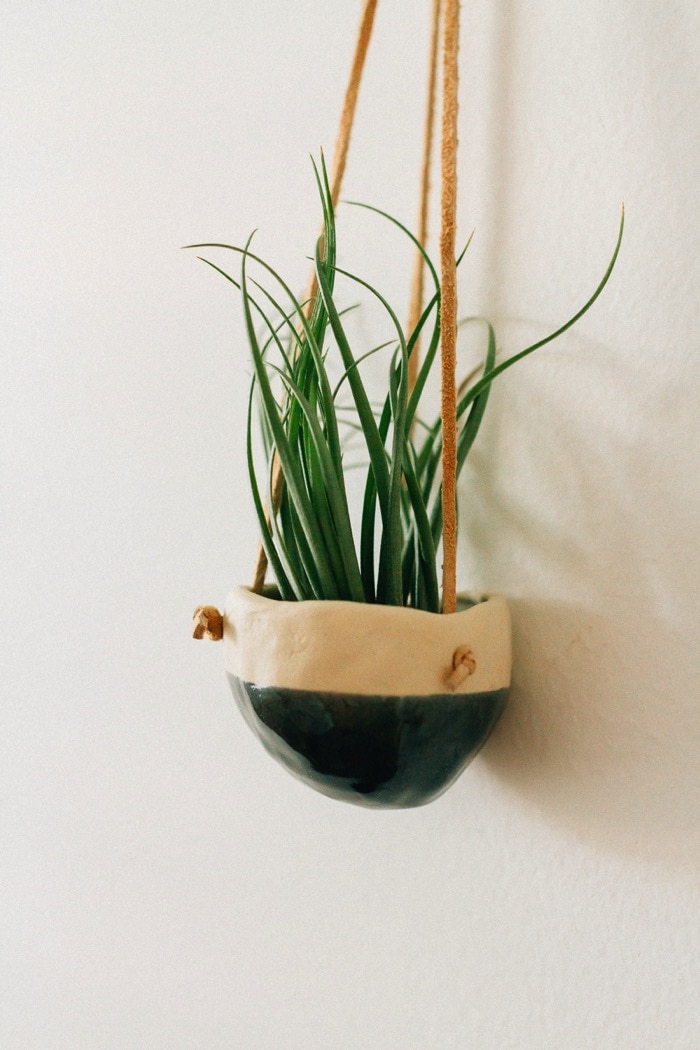 These little hanging pots with air plants are from Butternut Press, a local ceramic artist who has a booth at our farmers market. I have them hanging in our half bath downstairs and I adore how simple and cute they are.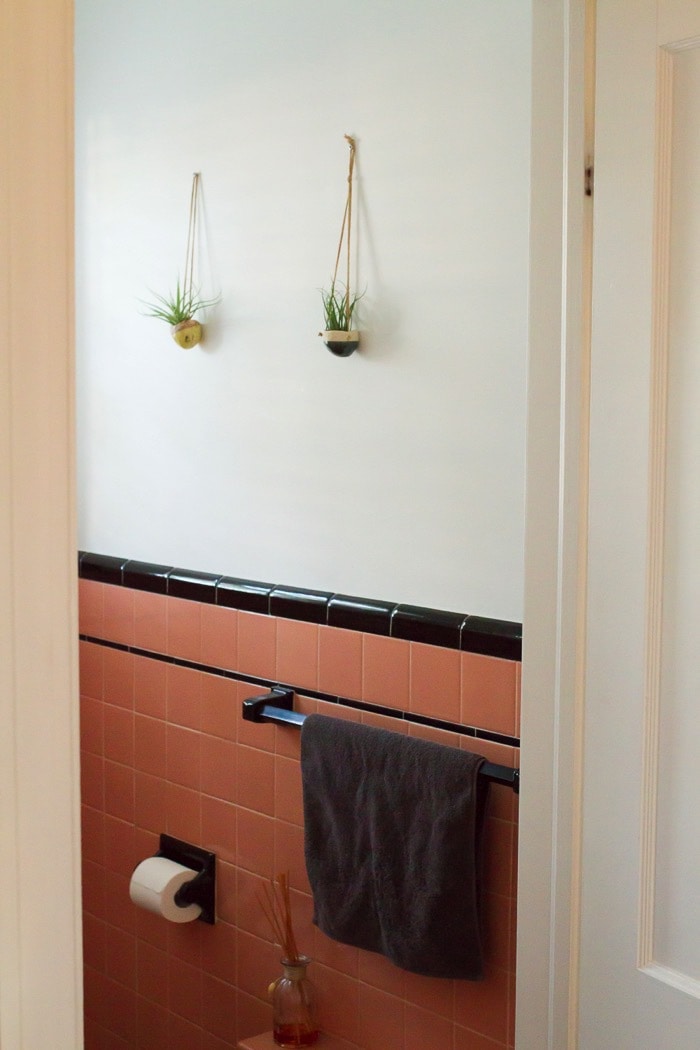 PS — Our home was built in the 40's so it definitely has some retro character, including this salmon/black tiled bathroom. Luckily the retro look is slowly coming back into style… I hope.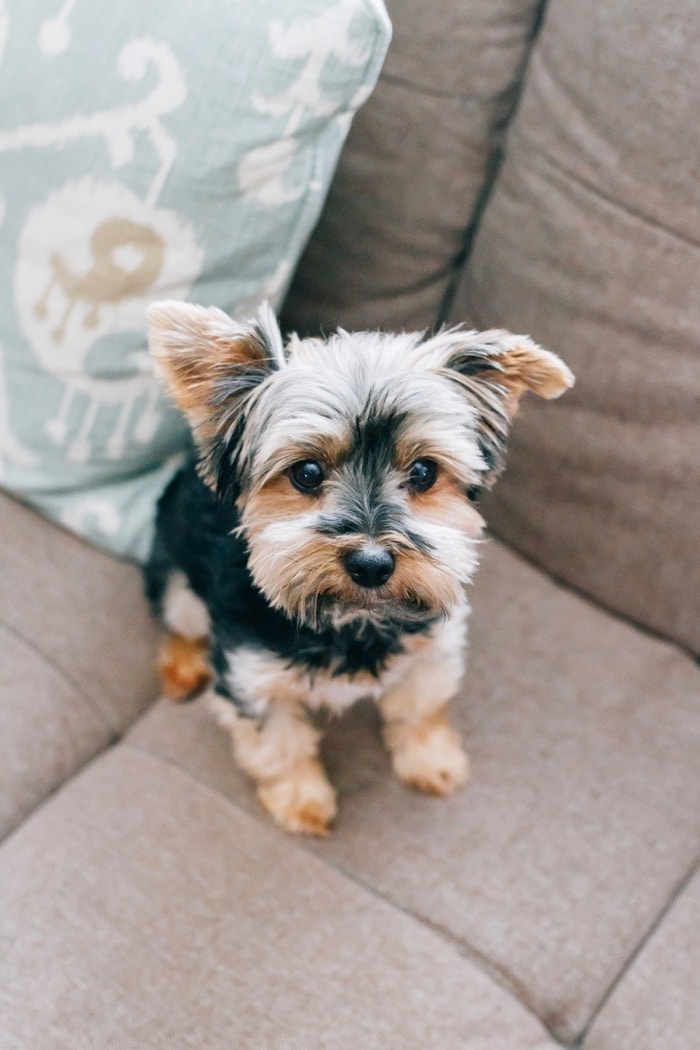 This little nugget. Isaac has been really busy with work so Olive and I have been hanging out a lot. So glad I have her or else I'd be really lonely at night.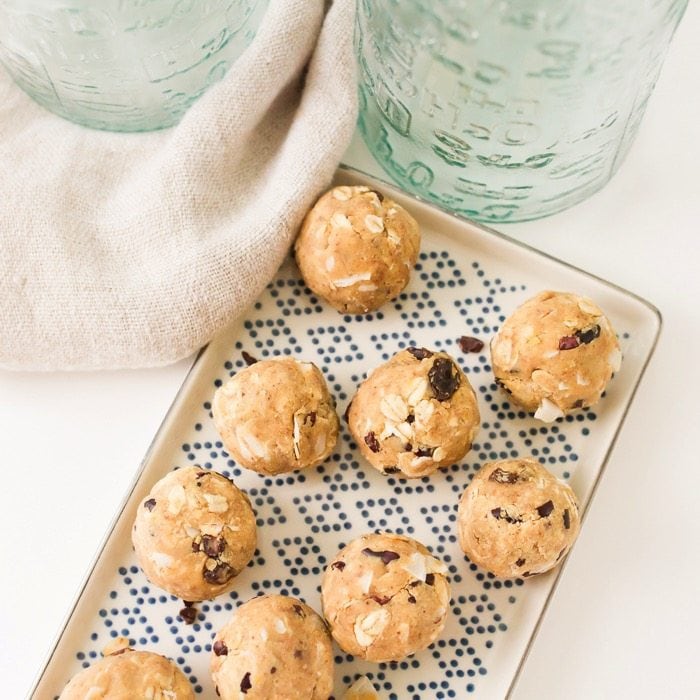 The Balanced Blonde's Chickpea Superfood Cookie Dough Balls — I made these a few weeks ago and fell in love. They really do taste like cookie dough and they're perfect for mid-afternoon snack cravings.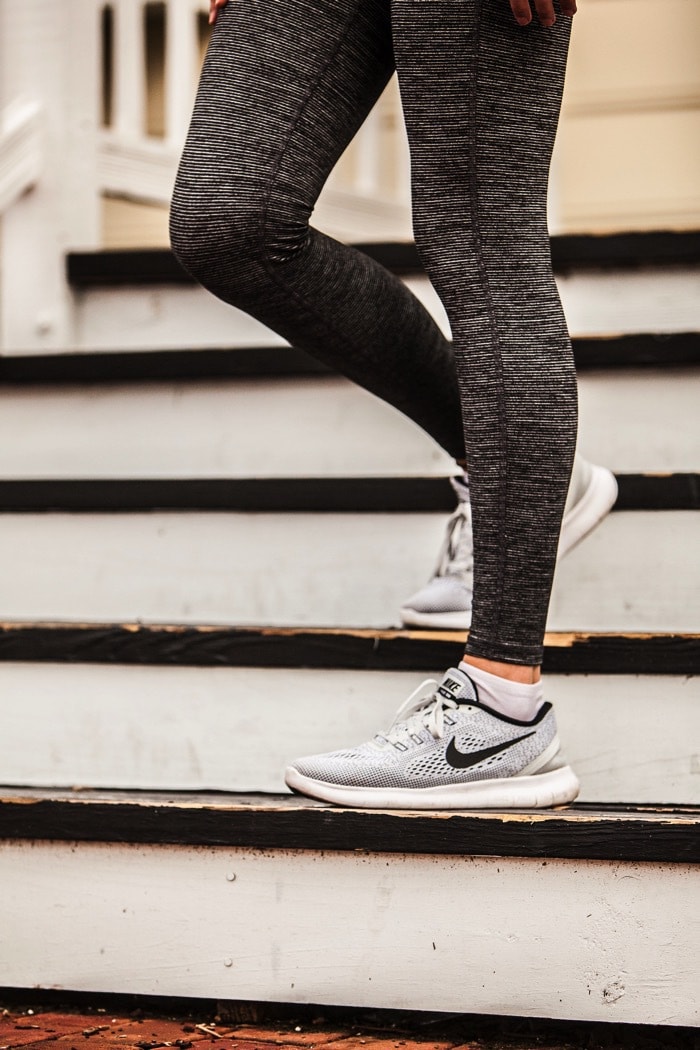 Nike Free RN Sneakers — I love these sneaks for walking. They're really comfy and cute too! The only bad part is that the sole is white and I struggle to keep them clean.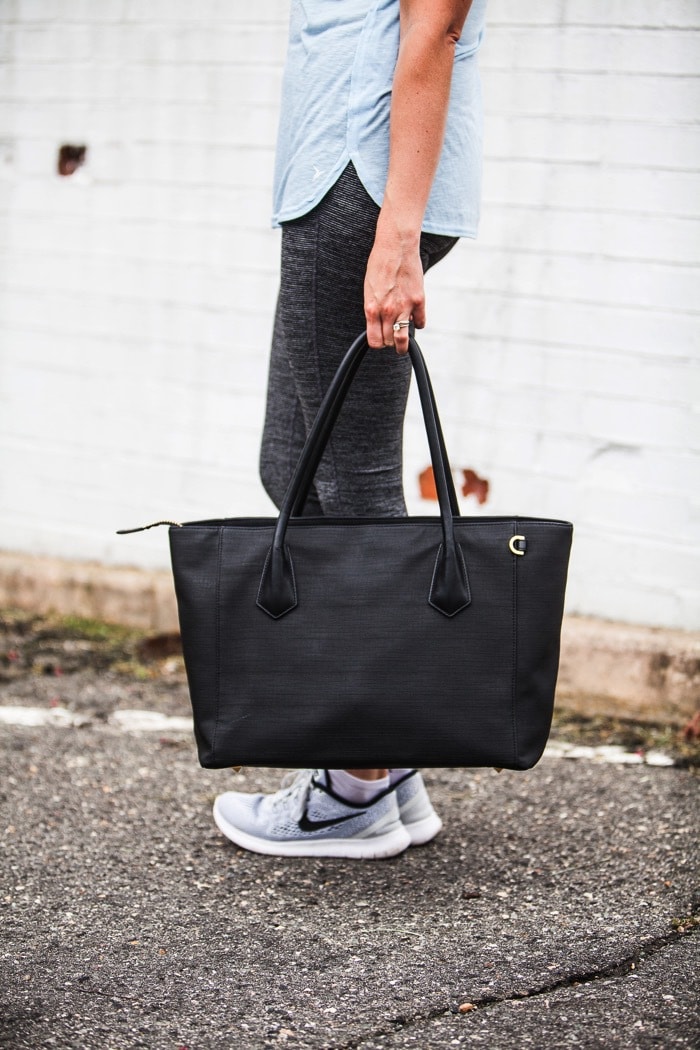 Dagne Dover Tote Bag — This is my go-to bag for traveling and business meetings because it fits everything: my computer, wallet, lip balm, water bottle and snacks!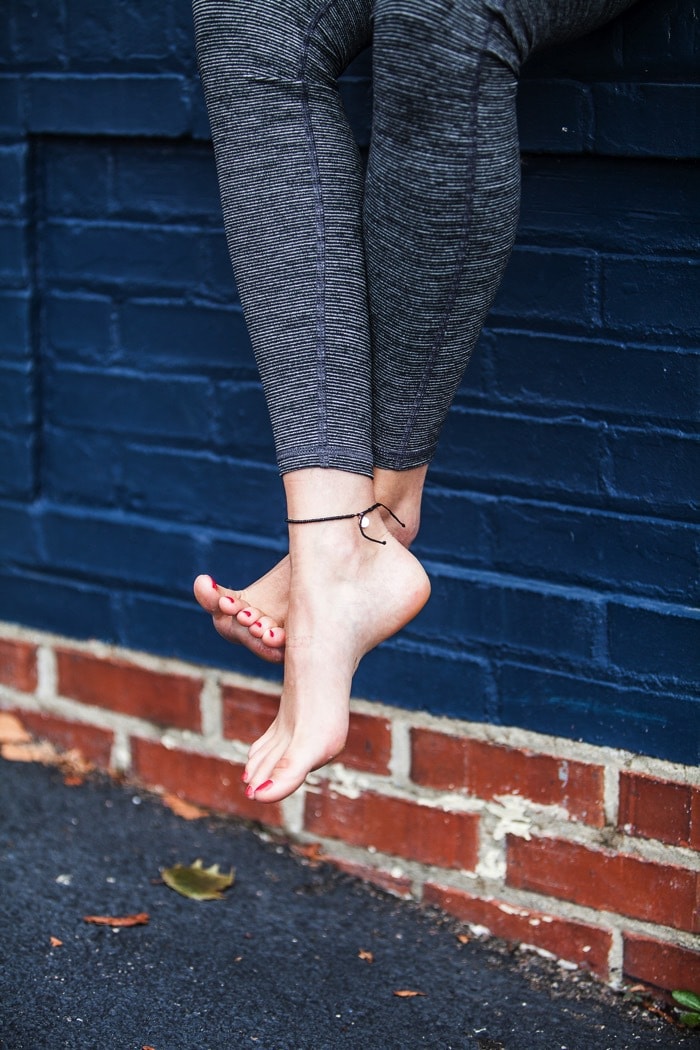 Pure Vida — I was obsessed with making friendship bracelets growing up and these are basically like friendship bracelets for adults so obviously I love them. I know I'm late to the trend here, but I recently purchased this pack of bracelets, this rose gold bar bracelet and this anklet. <3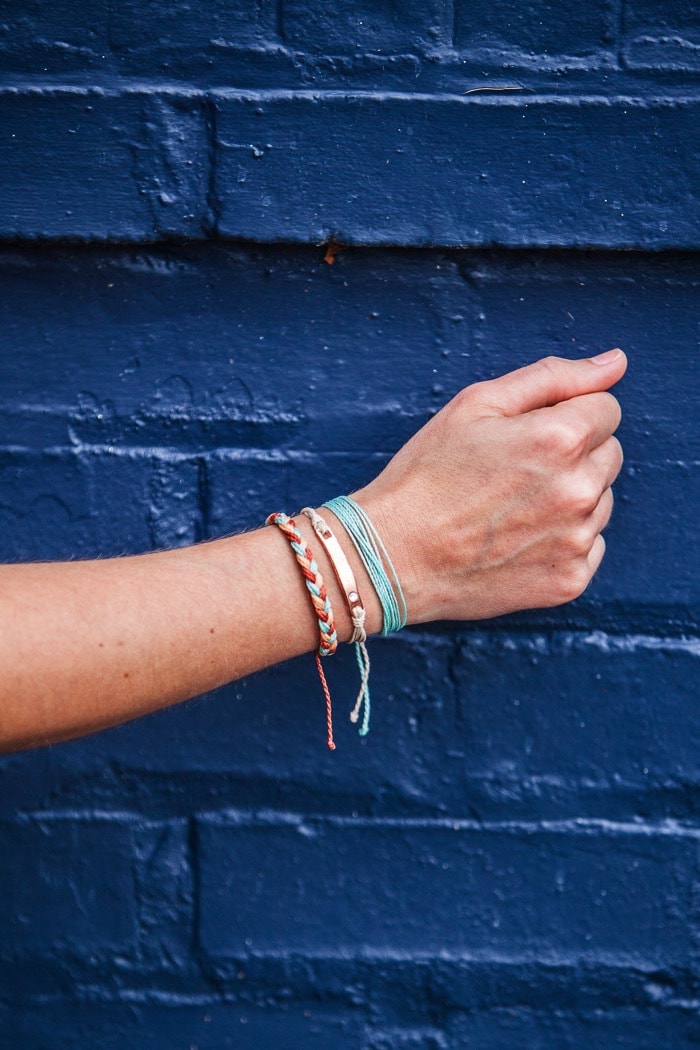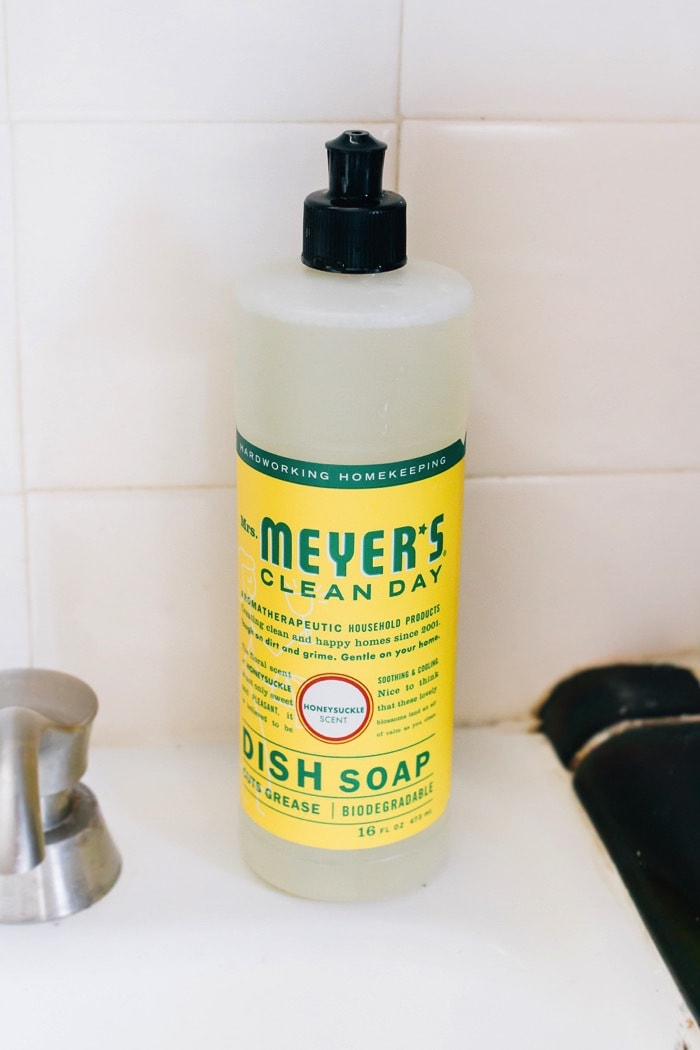 As someone who does a TON of dishes I like to buy fun scents that make me happy. This honeysuckle scent from Mrs. Meyer's is my current fav.
Workouts I'm loving: Yoga and walking.
What I'm listening to: This song. It's been on repeat all summer.
What I'm drinking: Strawberry frosé. I'm secretly hoping that summer never ends.
New house decor: This State Flower Gold Foil Print from Thimblepress. I saw this print while we were in Baltimore for our anniversary. I loved it, but didn't end up buying it. When we got home from the trip Isaac secretly ordered it for me and now we have it hanging in our dining room.
House projects in the works: Renovating the master bath — we got a quote for 19K(!!) which is waaay over our budget so we're back to the drawing board. Painting our bedroom, which is currently a bright green color. I'm hoping to paint it a light grayish/blue color like this.
Recipes I want to make: Sweet Potato Noodles with Cashew Sauce, Roasted Sweet Potato & Kale Breakfast Hash, Chicken Sausage and Spinach Frittata, Hoisin Salmon with Zucchini Slaw
DIY things I'm pinning: DIY Spice Blends, DIY Dried Herb Mobile, DIY Pallet Table
Reading: Why You Need to Take a Lunch Break, Popular Books Summarized in 3 Sentences or Less, Intuitive Eating <— I'm STILL not done reading this, but I'm still loving it.
Laughing about: How this Baby Gets Dressed Up During Nap Time
Instagram accounts I'm loving: glitter guide, rachlmansfield, restoring_radiance, shutthekaleup
Excited about: A new ebook I'm working on! You guys are going to LOVE this one. 🙂