I like to cook, which means I tend to do it often. I almost never buy breakfast out, unless I'm traveling. I eat lunch at home almost everyday. And dinners are usually at home as well. It saves money and we typically eat healthier meals than we would if were to eat out. This isn't to say I don't like going to restaurants and enjoying good food, because i definitely do. When we do go out to eat we like to make it special. We skip the chain restaurants and go to local places that have good service and quality food that tastes delicious.
This past week was different from the norm (not just because we had an earthquake and are now enduring a hurricane!) but because I ended up eating dinner out almost every night:
Whole Foods cooking demo on Monday
Dinner date with new friend on Tuesday
Dinner with friends that are moving to Boston on Thursday
Out to dinner with Isaac on Friday
Not so great for my wallet or waistline, but it was definitely a fun week. All the places I ate at were local and the meals I had on Monday, Thursday and Friday made up for the lackluster meal I had on Tuesday. <– I'm not even going to go into it.
Moving on to Friday night, I got off work and wasn't in the mood to cook so we decided to try out a newly opened Greek restaurant called Stella's. It's actually not a brand new restaurant as Stella's was once a beloved restaurant on Main St. in downtown Richmond that closed in 2005 when Stella retired. I never had a chance to eat at the original Stella's but after hearing buzz about how amazing the food was, I knew I needed to try the new restaurant, which was opened just this month by Stella's daughter, Katrina.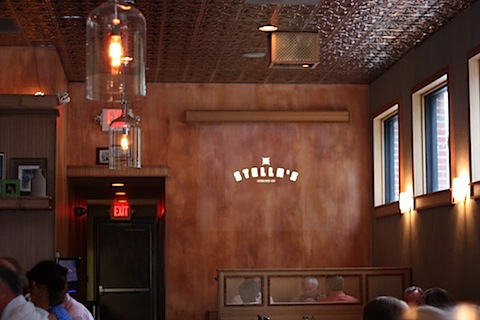 The new Stella's is located in a quaint little space off of Lafayette St. and it was packed last night. Luckily, we got there relatively early for dinner and didn't have to wait for a table.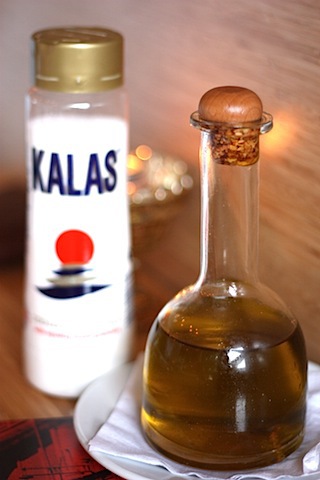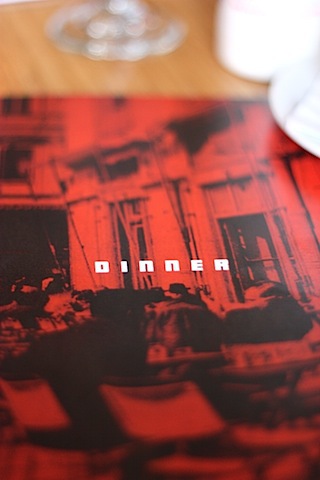 Everything on the extensive menu looked delicious and I was pleasantly surprised to see a few vegan choices.
To start Isaac and I shared a bowl of the lentil soup.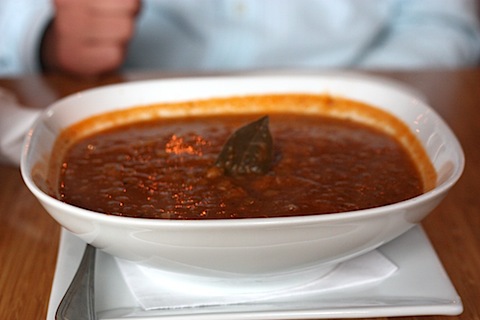 Definitely the best lentil soup I have ever tasted. It was more tomato based than most lentil soups, which I really liked. You could tell it had been cooking for hours based on the way the large pieces of garlic melted in your mouth.
For my entree, I had the black kale salad. It included organic black tuscan kale, kasseri cheese, almond slices, fresh lemon, a champagne dijon dressing and dusting of kefalograviera, a sheep's milk cheese.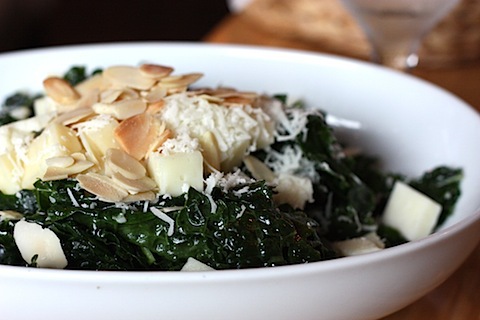 Overall, I really enjoyed the salad. Although I will admit I had salad envy when the table next to us received their Greek salad packed with veggies. It looked amazing and mine was heavy on the cheese. I think I would have liked it a tiny more if there was less cheese and some other veggies included.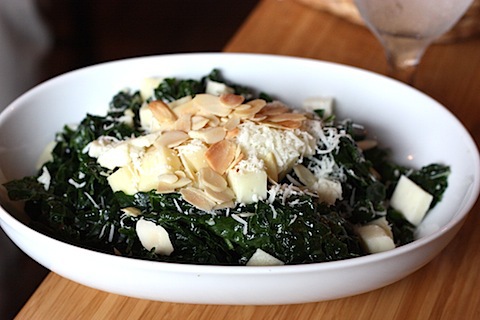 Isaac was going to get the traditional moussaka with ground beef but was a sweetie and got the artichoke moussaka so I could try it. 🙂 Layers of artichoke heart, potato, fennel, caramelized onion & sauteed eggplant, baked with bechamel, topped with grated cheese.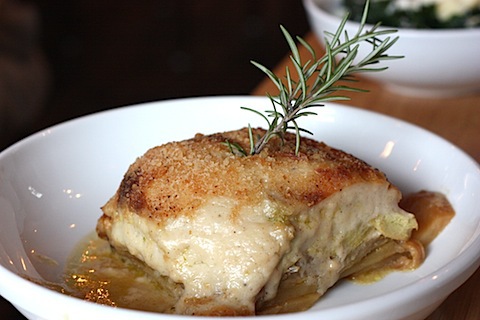 The veggies were cooked to perfection and the bechamel made it rich, creamy and a little sweet. Isaac and I both really enjoyed it!
With dinner Isaac had a Stella Artois, which is the only beer Stella's has on tap, and I had a glass of red wine. I hadn't planned on drinking but an EBF reader was in the restaurant and offered to buy me a drink. I couldn't turn down an offer that generous so I ordered a glass of Pinor Noir and enjoyed every sip. (Thanks Roy!)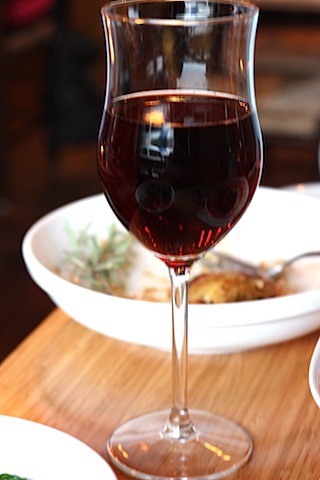 Overall, we've had some great dining experiences at local restaurants this week and I'll definitely be visiting both Mezzanine and Stella's again soon! If you're local, definitely check them out.
Do you like eating out at local restaurants or do you stick with chain restaurants so that you know what you're going to get?