This past weekend was all about celebrating Christmas with my family. Things started off on Saturday with our annual cookie bake in the morning and a holiday party at my Aunt's house in the evening. Isaac and I spent the night with my Nanny and on Sunday went to my dad's house for Christmas dinner. It was a holly jolly time and filled with lots of goodies! 
As for the cookie bake—each year the ladies in my family (my mom, sister, nanny and nieces) set aside a time to get together and bake goodies to share with loved ones for the holidays. We have some staples that we make each year, but we always try to throw a few new recipes into the mix as well. We blast Christmas music, chat, laugh and enjoy each other's company while the kitchen fills up with the delightful scent of freshly baked cookies and lots of dirty dishes. It's a blast! If you're interested, here's my cookie bake recaps from last year and the year before. 
Before the big day, my sister and I made a shared Pinterest board. It was super helpful for deciding what recipes to make and it made it easy to find the recipes via the ipad (or our phones) when it was time for the baking to begin. Probably not the best idea since we don't have The Chef Sleeve, but we didn't end up having any accidents. Thank goodness.
Here's the lineup: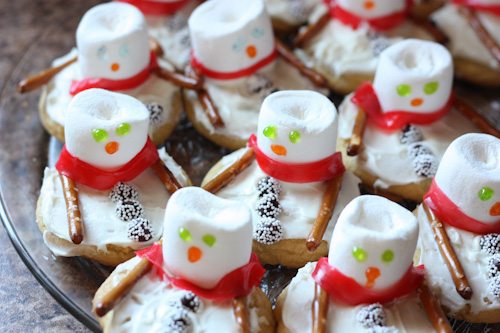 Frosty's Melting Cookies. Seriously. How cute are they?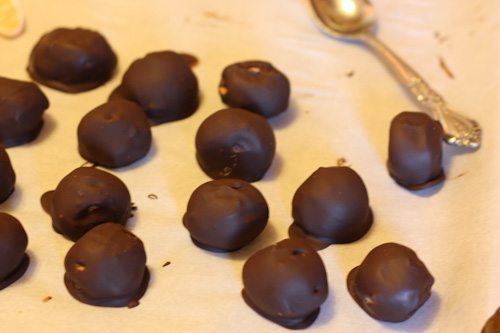 Healthier Peanut Butter Balls. I used to LOVE peanut butter balls growing up so when I saw this healthier version, I knew I had to try them.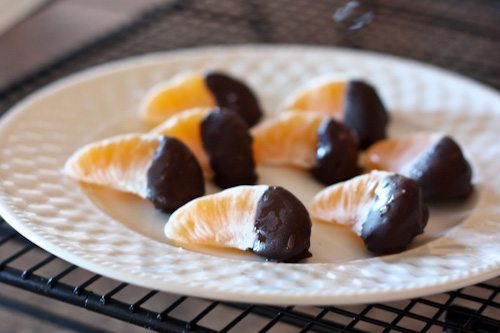 Another healthy treat I decided to make this year: Dark Chocolate Dipped Clementines with sea salt. Clementines + Dark Chocolate + Sea Salt = best combo ever!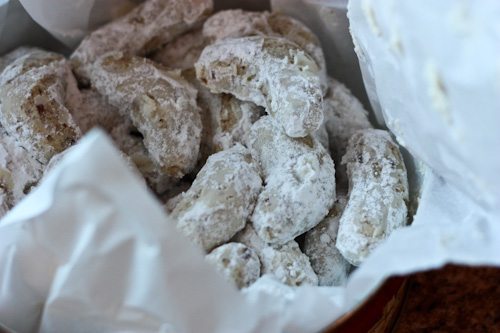 A family favorite: Nanny's Christmas Crescent Cookies. Not too sweet and perfectly crunchy—they never disappoint. This year I made them with NuNaturals More Fiber Baking Stevia and they turned out great!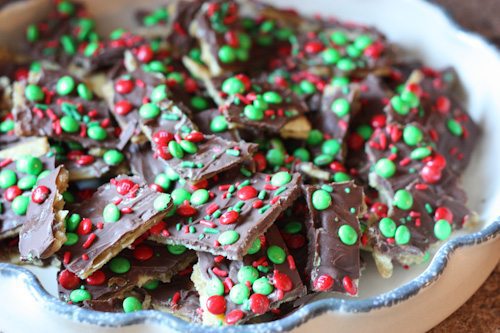 Christmas Crack. It's also called chocolate saltine toffee, but I kinda like the name Christmas Crack. And believe me, it totally lives up to it's name…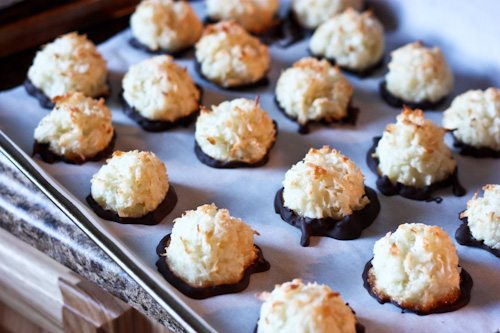 Chocolate Dipped Macaroons. We used dark chocolate and they were amazing!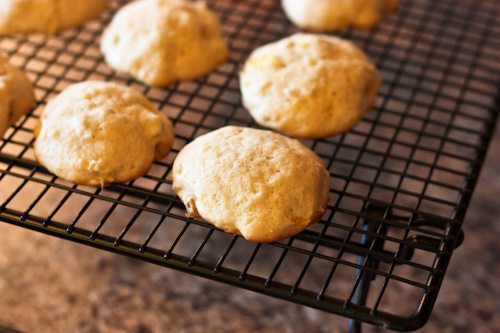 Last but not least, we made Pineapple Drops for dad because they're his favorite. He loved 'em.
This year one of my nieces had to work (we missed you, Boo) but Ms. Autumn and Christopher, my baby nephew, were great helpers.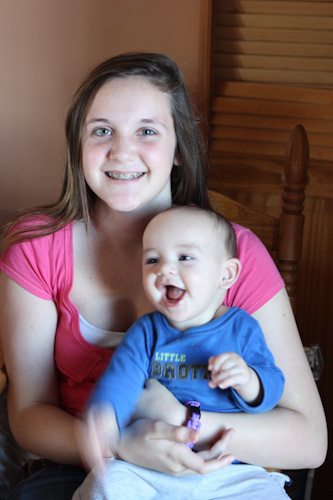 Sadly I didn't get many action shots of the bakers, but here's one of Mom and Autumn decorating the snowmen.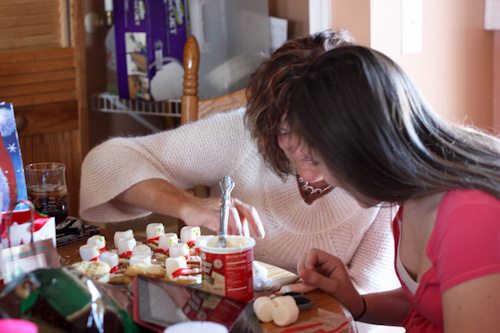 Merry Christmas Eve friends! What are your plan for today? Do you have your cookies ready to set out for Santa?