Home again, home again jiggity jig! I had an amazing time traveling to LA last week for the video shoot with Nature Made but it sure does feel good to be home.
Here's a photo recap of my life over the past few days. If you follow me on Instagram, I apologize in advance because you've probably already seen these photos but alas, I'll try to make it fun by throwing in some new commentary.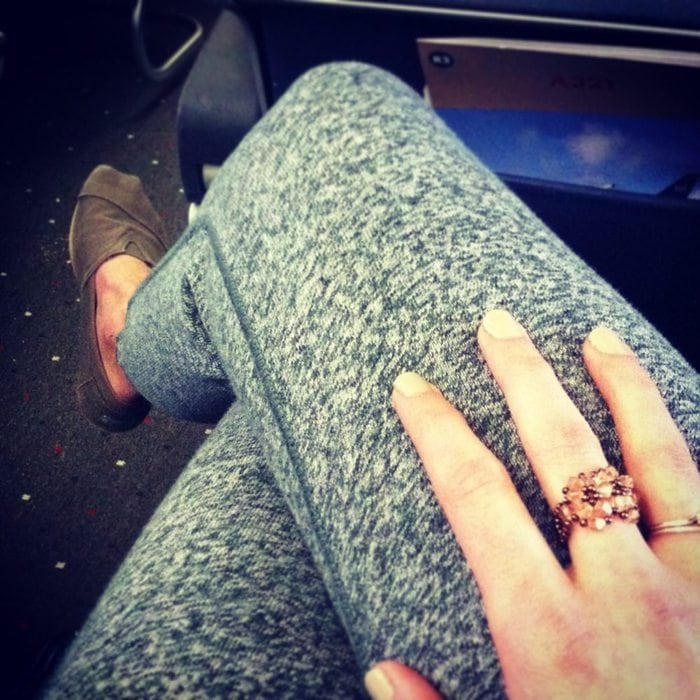 My getup on Wednesday. I like to dress comfy when I'm traveling and my J Crew Saturday pants and Toms were perfect for seven hours of flying. Someone on Instragram commented that she has the Saturday pants but only wears them to bed… is it bad that I never considered them as pajama pants? I'm not sure what this says about my fashion sense…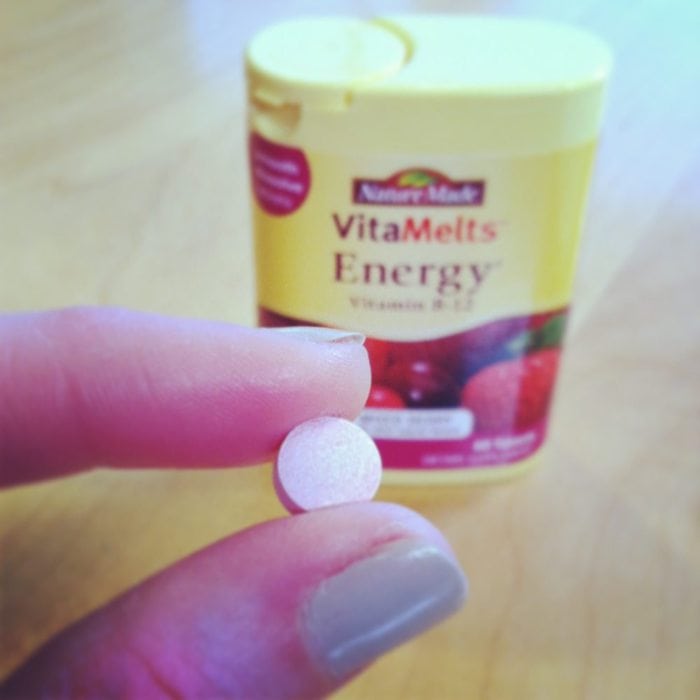 Thursday morning we got things started by heading to the Nature Made corporate office to hear about the brand and their new product, VitaMelts — melt in your mouth vitamins.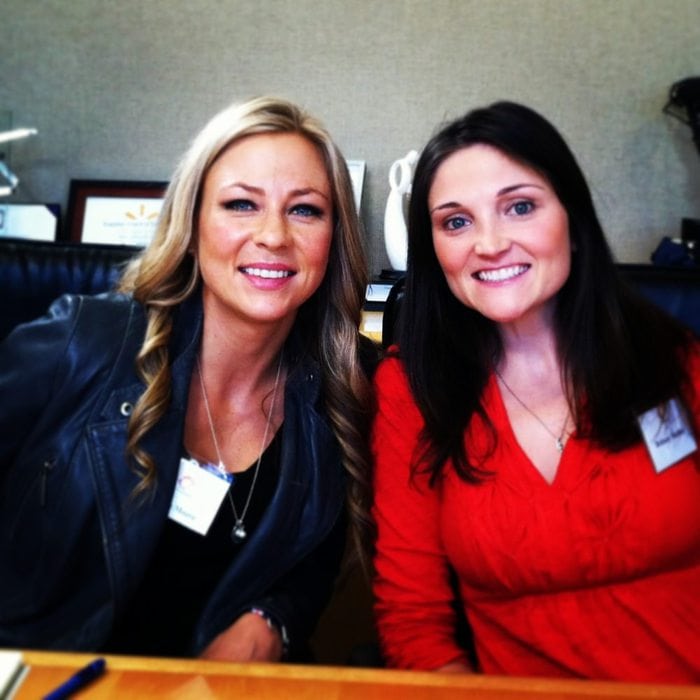 There were nine other bloggers at the event, one of which was the lovely Sarah of Skinny Runner. We had fun chatting and quickly realized we both share a love of celebrity sightings. Too bad we were in LA and didn't end up seeing any. Whomp whomp.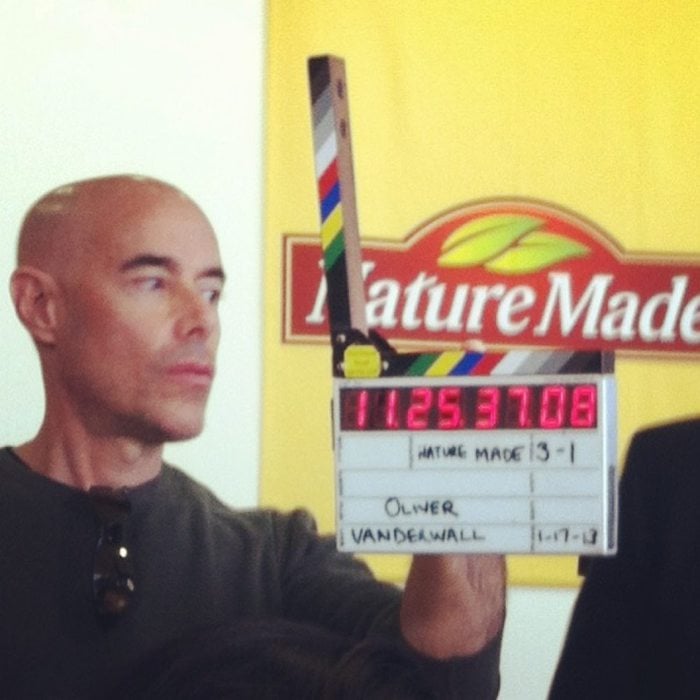 The video shoot kicked off on Thursday at the Nature Made office.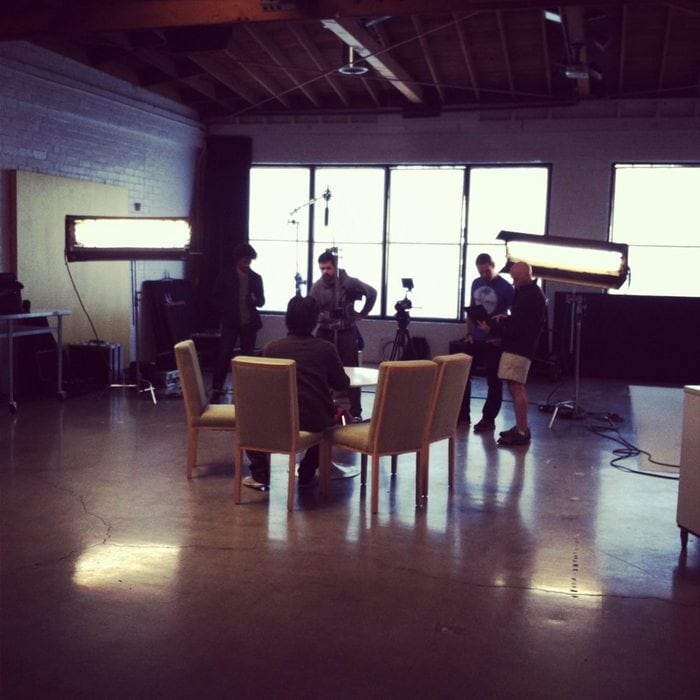 And on Friday we were in a studio setting for recorded group chats and one-on-one interviews. I was a nervous wreck but the crew did a great job at helping me to relax when on camera.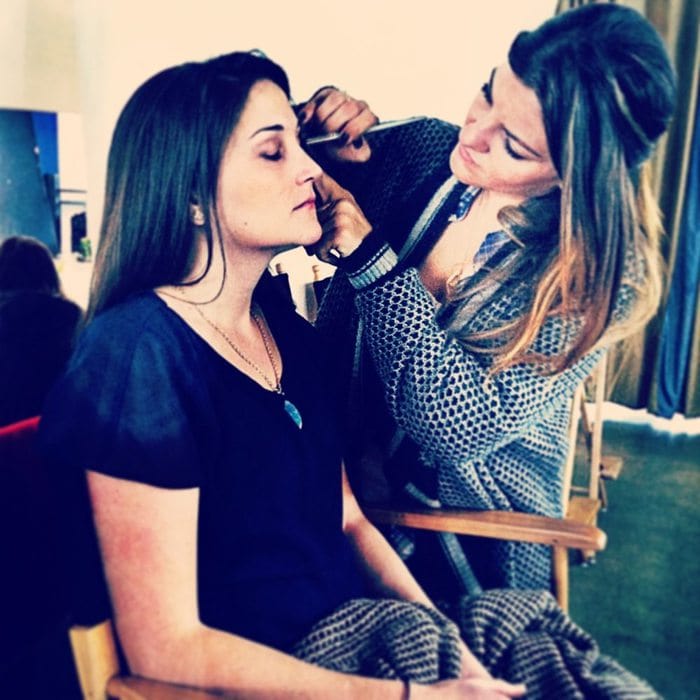 Our make up lady rocked! I seriously want a professional make up artist to come do my make up every day from now on. Is that too much to ask?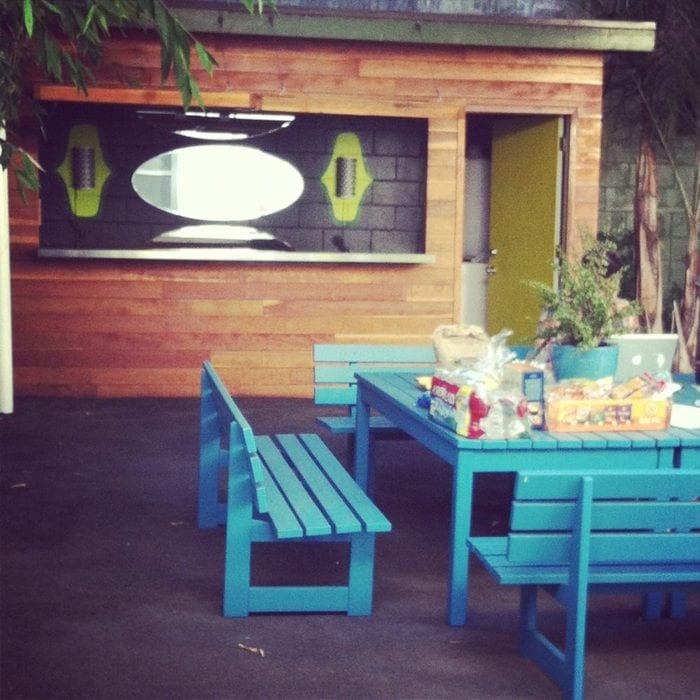 This was the backyard at the studio. The weather was a absolutely gorgeous (in the 80's) so I spent every minute I could outside soaking up the warmth. The only thing we were missing was a margarita bar.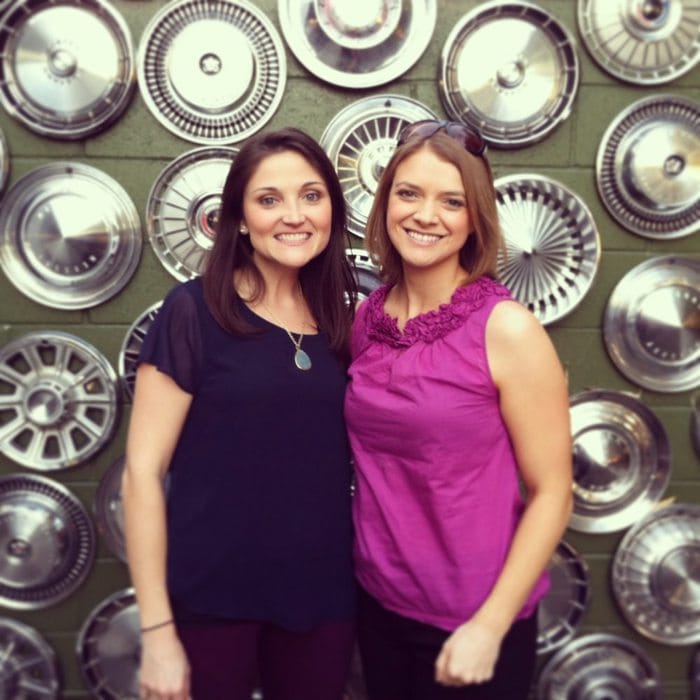 There were a ton of fun backdrops everywhere around the studio… for instance these hubcaps that Tina and I decided to pose in front of. 🙂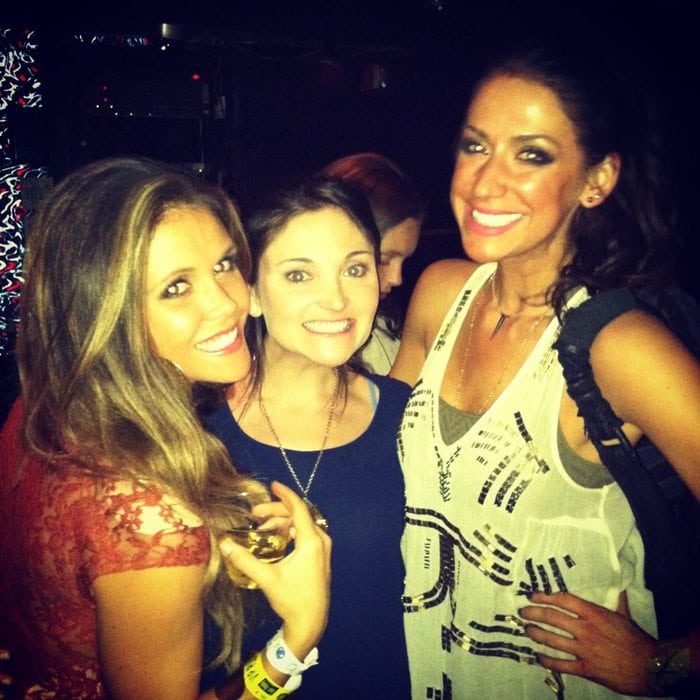 After the shoot wrapped up, we all headed back to the hotel. I grabbed dinner with a couple girls from the group and then headed out to Sunset Strip for a Kelley James concert with these two lovely ladies – Katrina and Karena from Tone It Up. I've been following their plan for over a year and we've collaborated on a few things but we hadn't ever met in person.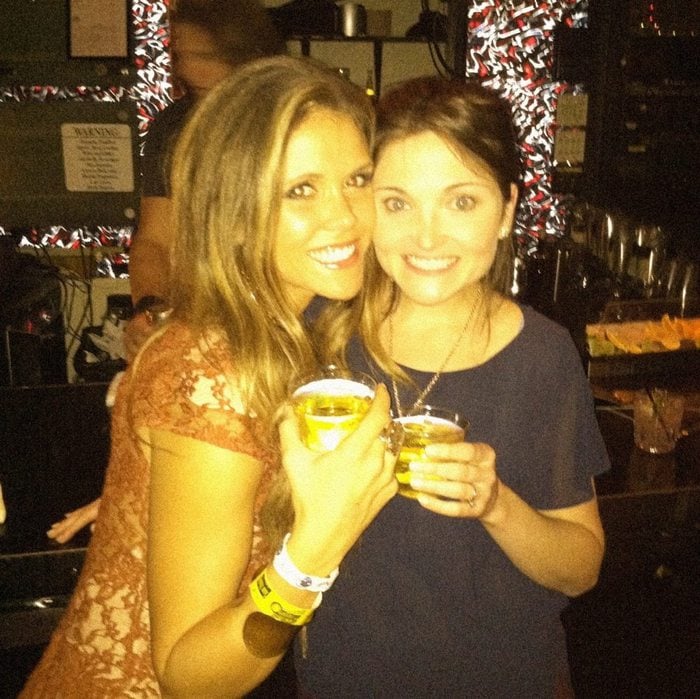 It was amazing to finally hang out! Somehow I managed to keep my eyes open until around 2 AM and then woke up at 5 AM to catch my flight back home yesterday. Thank goodness for hotel wake up calls and neck pillows for sleeping on planes. 😉
Definitely had some fun times in LA and can't wait to go back, however I was exhausted when I got home last night. I literally slept 12 hours — I went to bed a 9 PM (I know, you can call me granny for going to bed this early on a Saturday) and woke up at 9 AM. The three hour time change combined with a late night on Friday and a full day of travel on Saturday totally wiped me out. Sleeping in my own bed felt incredible and having my two favorites to cuddle with didn't hurt either. I missed them so much!
Now it's time to hit the sack again. I'll be back with more details about the Nature Made event this week.