Happy Sunday friends! How excited were you to fall back this morning? Gah, that extra hour felt sooooo good! I don't love that it's going to be getting dark at like 4PM, but the extra morning light will certainly be nice.
It's been way too long since I've done a little life lately check-in here on the blog. Instagram has become my go-to place to share life updates and once I've shared things there I kind of feel like it's old news, but I know not everyone checks Instagram so I've decided I need to be better about doing these updates on the blog as well. Hopefully it's not too repetitive.
EBF in Print
Let's start with some exciting news — I was featured in Women's Running last month!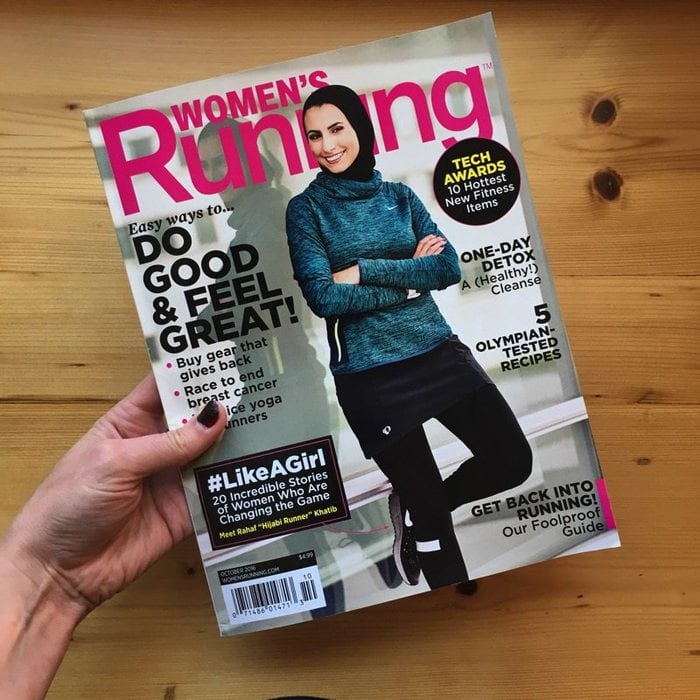 Nicki Miller was writing a cover story about detoxing for runners and asked me to provide my insight as well as a few recipes. I'm definitely not a huge fan of restrictive detox diets, but I love the idea of setting aside a day of rest and relaxation, fueling your body with whole foods and taking a break from technology. If you want to check out the full article, it's been posted online now that the magazine is out. And here are the recipes I recommended for one day detox: Green Detox Smoothie, Clean Eating Shrimp Salad, Butternut Squash and Lentil Soup.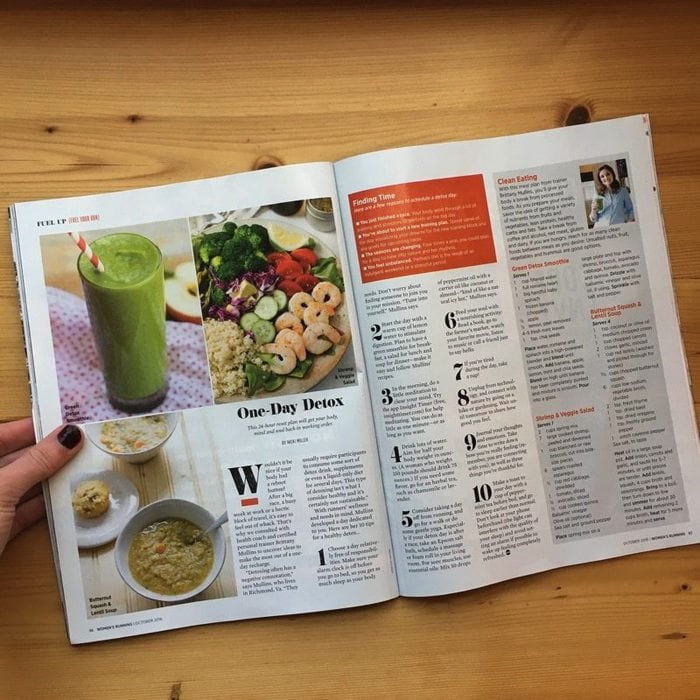 It was so cool to see my recipes in print!! There was only one copy of the magazine left at Barnes & Noble which is probably a good thing because I would have bought like ten copies had I been given the opportunity.
Goatacado's New Space
In other exciting news, my favorite healthy food truck in Richmond, Goatacado, now has a brick and mortar location with an expanded menu!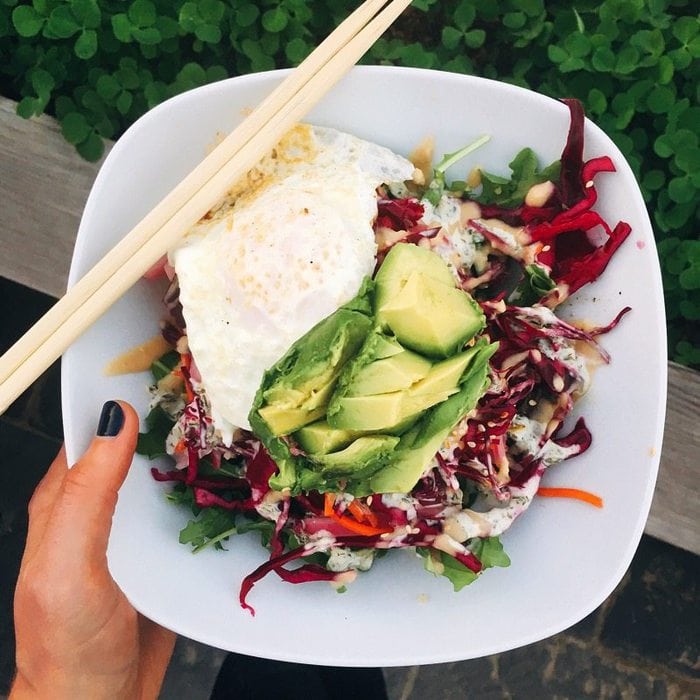 Their quinoa bowls are healthy, delicious and definitely a Richmond staple. If you're local and haven't tried Goatacado yet, what are you waiting for? Go check out their new space!
Virginia Wine Month
Speaking of local, October is Virginia Wine Month. To celebrate, Virginia is for Lovers teamed up with Grace Atwood of The Stripe to host a Virginia Wine Insta Meet Up at Pippin Hill Farm and Vineyards just outside of Charlottesville.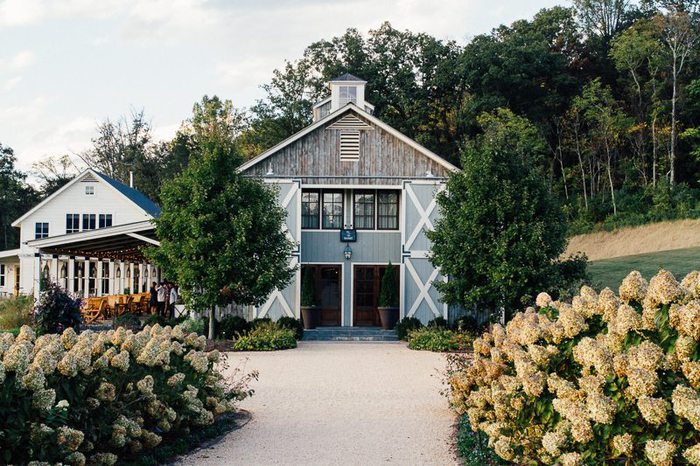 We've been to Pippin Hill before, but I was happy to visit again as it's one of my favorite vineyards in Virginia— the space is absolutely gorgeous and the view from the patio is stunning.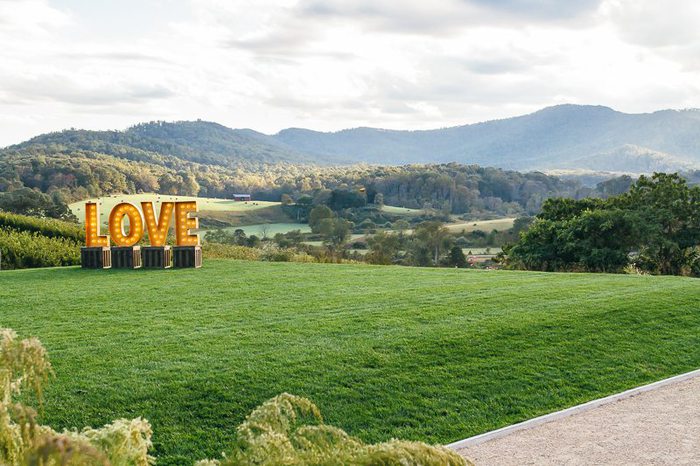 Kath invited Isaac and I to stay the night at her place so we didn't have to drive back to Richmond after the meetup, which was awesome and allowed us to enjoy the event even more.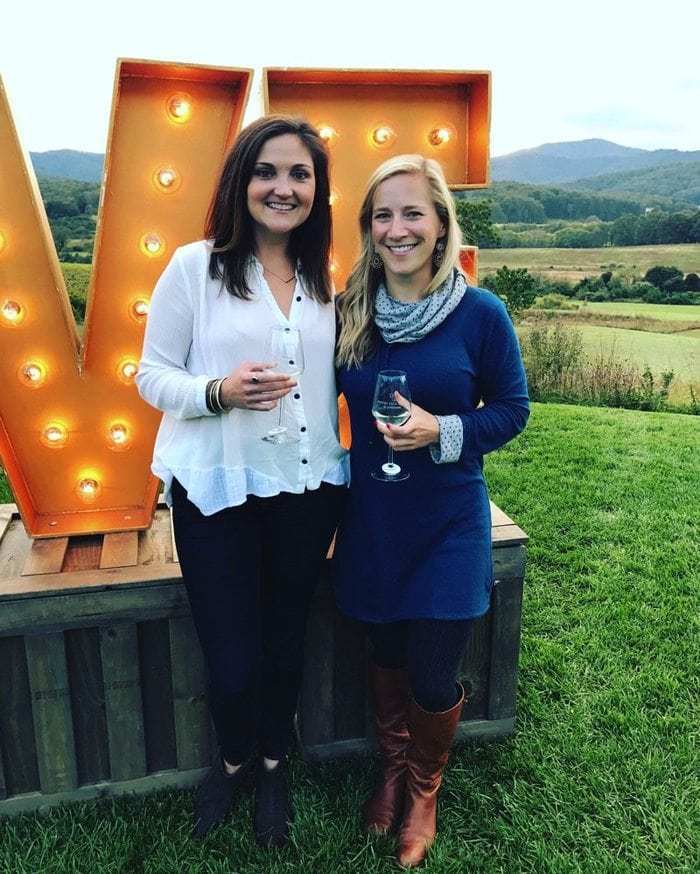 It was lovely catching up with Kath, enjoying the lovely cheese spread and of course, the wine!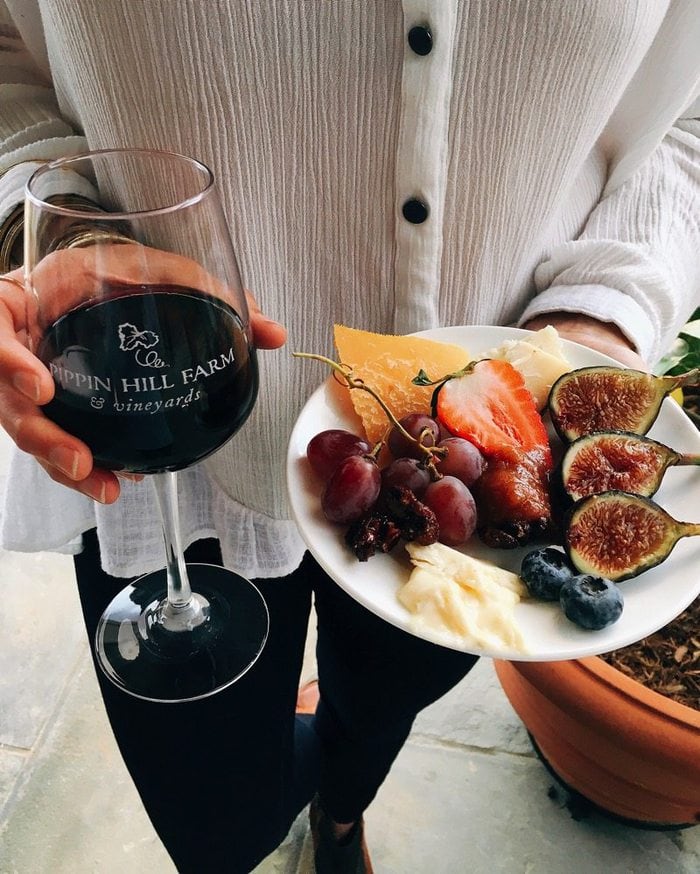 Training
I'm working out again!!! I'm still not doing a ton of cardio, but I've started doing group training at SimplyLiv Studio here in Richmond a few weeks ago. My friend, Ana is the owner of the studio and her programing is awesome. I love her instruction, the focus on functional movements and the group training environment. It feels so good to be back at the gym after taking a few months off. Endorphins FTW.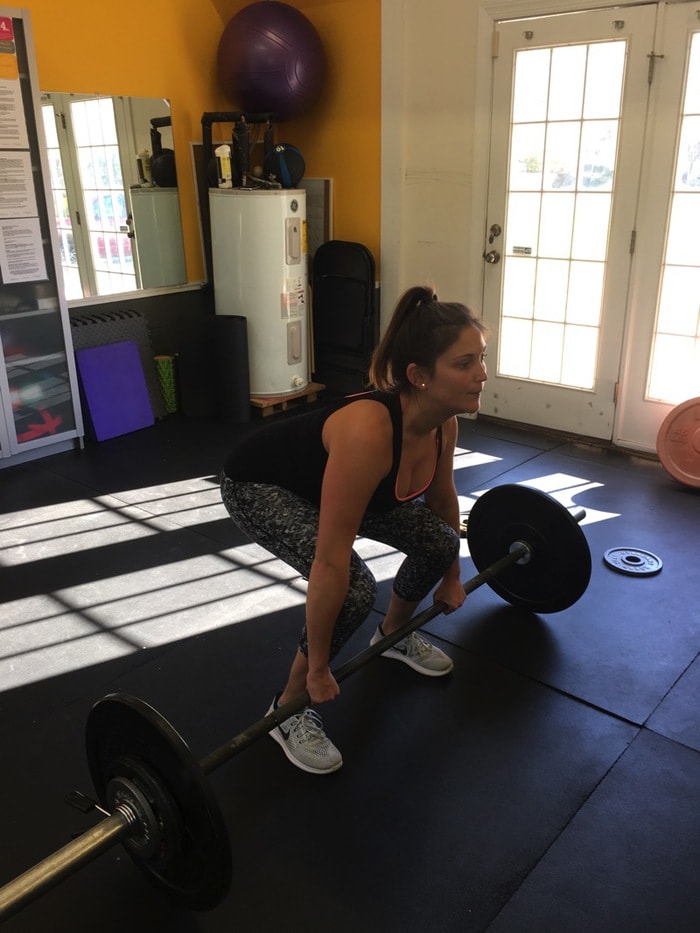 Fashion Show
I was in a fashion show at The Veil Brewing Co.!?!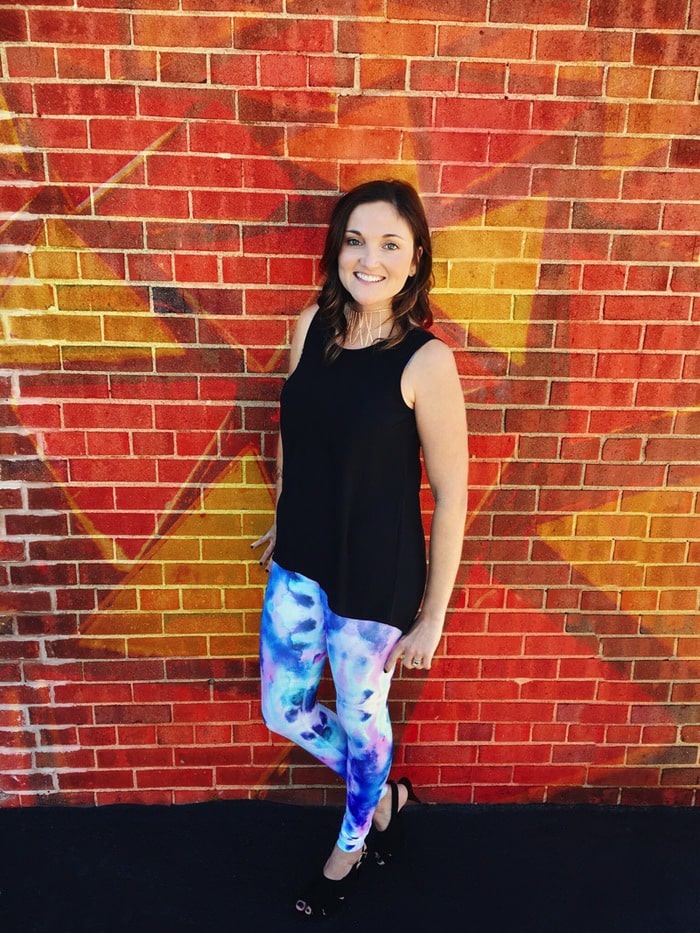 When Amy of Superfun Yoga Pants asked me to be a model in the Ikigairva Runway event I was honored and pretty excited, but honestly wasn't feeling very body confident as I've gained quite a bit of weight in the last few months. <— I'll be sharing more on this in an upcoming blog post.
I almost immediately said thanks but no thanks, I'm no model. Thankfully she convinced me that it would be fun, that Sydney of Chic Stripes would be styling the outfits to make me feel amazing and that I would be rocking comfy leggings (this was definitely a major selling point). I'm SO glad I stepped out of my comfort zone and said yes because I had a great time walking down the runway wearing Superfun pants, jewels from Brittanny Channel Jewelry and a bag from Molly Virginia Made. Plus it was such a joy to connect with all the amazing women involved in the event.
Portland
I'm in love with Portland, ME! We went for a quick visit last weekend and had so much fun. I'll be posting a full recap asap.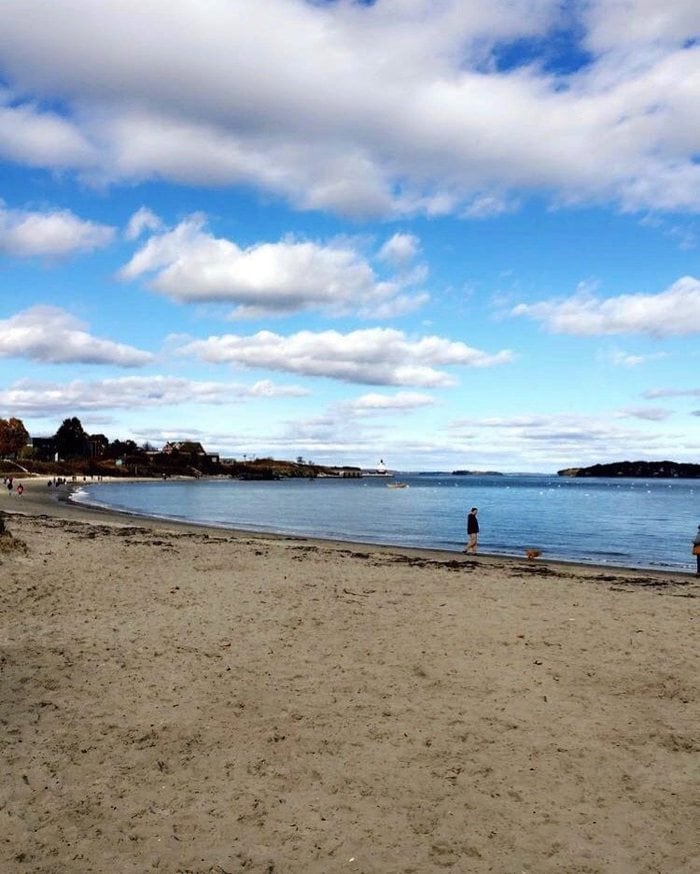 Giving Thanks
Last but not least, we started the Thanksgiving celebrations early with a Friendsgiving last night. Alyssa and Alex hosted at their new place and it was a blast. Good people, lots of fun stories and laughs, copious amounts of wine and delicious food. We had a full spread with sausage balls, turkey, stuffing, spinach and pomegranate salad, mac and cheese, cranberries, sweet potato casserole and a homemade apple pie with ice cream for dessert.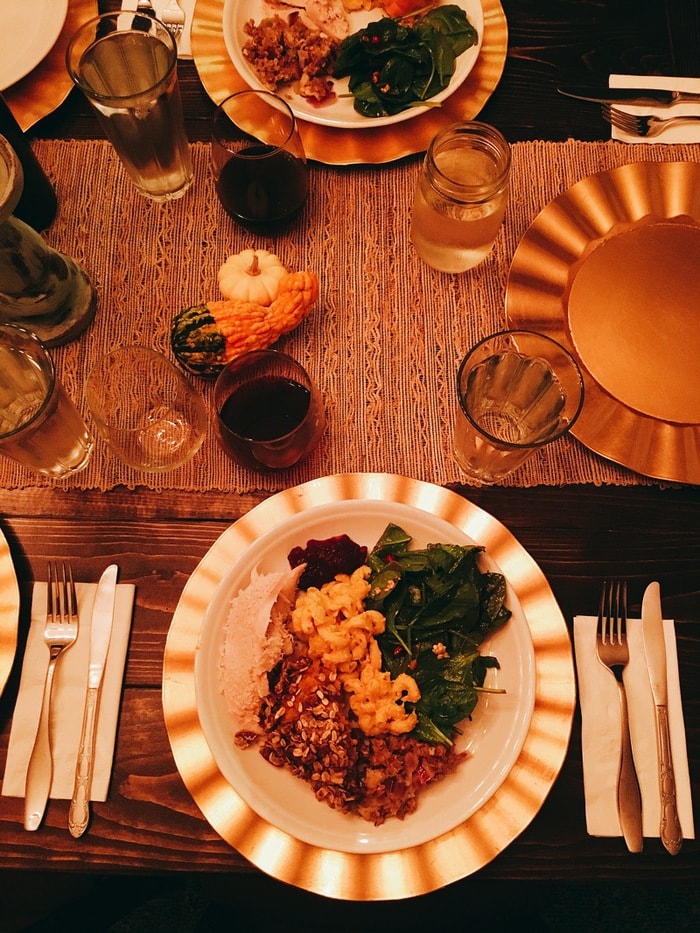 My contribution to the meal was healthy sweet potato casserole which I took a photo of last minute with Alyssa's kitchen utensils.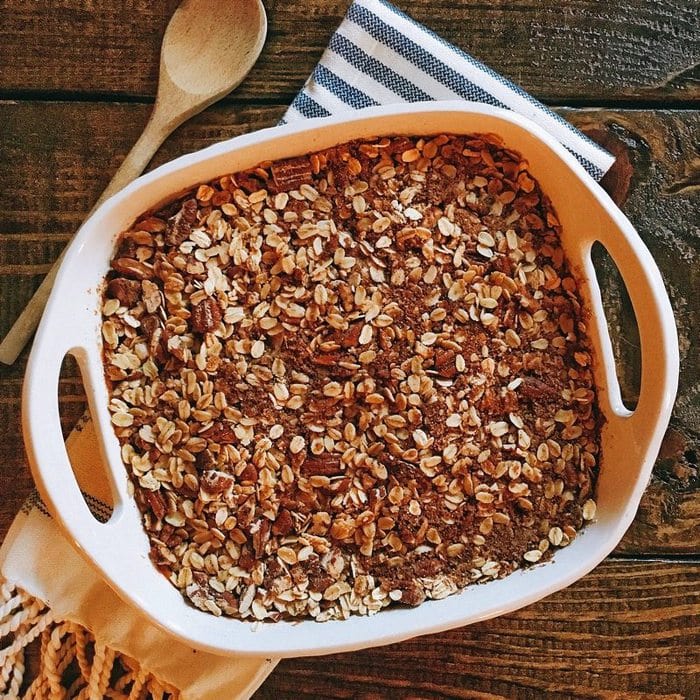 This dish is definitely my favorite Thanksgiving side. I love the crunchy oatmeal pecan topping! I'm currently debating eating the leftovers for breakfast this morning. #tistheseason
On that note, I'm off to do some Sunday thangs aka laundry, cleaning and meal prep. I hope you're having a lovely weekend.
This post may include affiliate links. Thank you for your support.