Happy Friday! To celebrate the weekend I thought it would be nice to have a little KIND party on the blog today.
If you like KIND Bars, you'll be pretty stoked to learn that they recently launched a new line of their bars called Nuts & Spices. I know I was!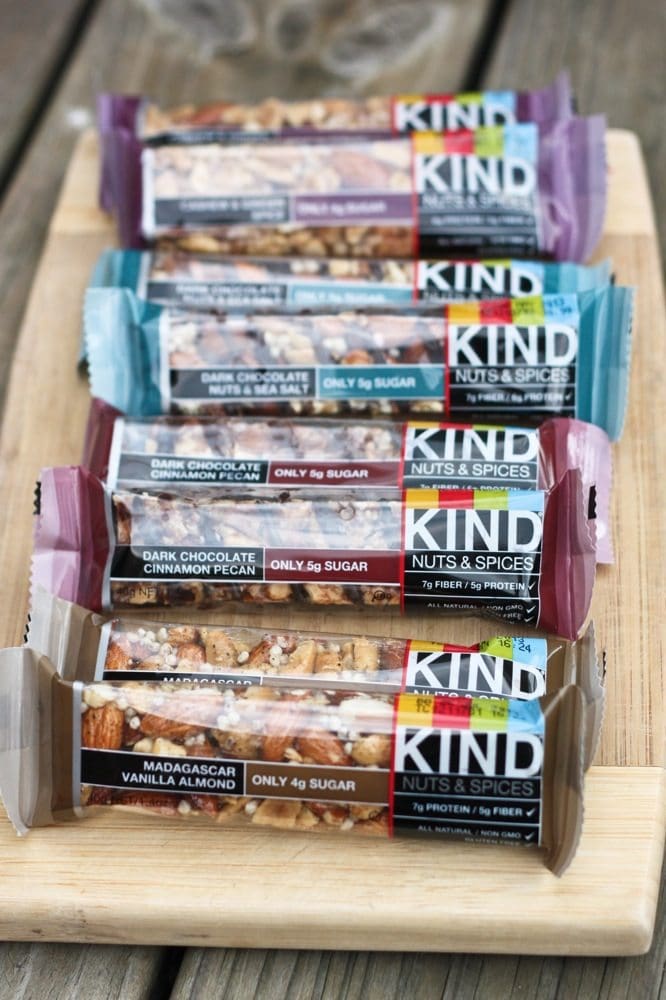 KIND sent me some samples to review and although it took me a few weeks, I've finally tried all the new flavors:
Dark Chocolate Cinnamon Pecan –  7 grams of fiber, 5 grams of protein and 5 grams of sugar
Madagascar Vanilla Almond – 7 grams of protein, 5 grams of fiber and 4 grams of sugar
Cashew and Ginger Spice – 6 grams of protein, 5 grams of fiber and 4 grams of sugar
Dark Chocolate Nuts and Sea Salt – 7 grams of fiber, 6 grams of protein and 5 grams of sugar
What I love about these bars is that they are packed with whole nuts and each one has 5 grams of sugar or less. Many "health/nutrition" bars are loaded with sugar, and many that do have low sugar contain sugar alcohols and artificial sweeteners – not the case with these KIND bars. In addition, KIND Bars are all-natural, gluten-free, low glycemic, non-GMO, and low in sodium! Not too shabby.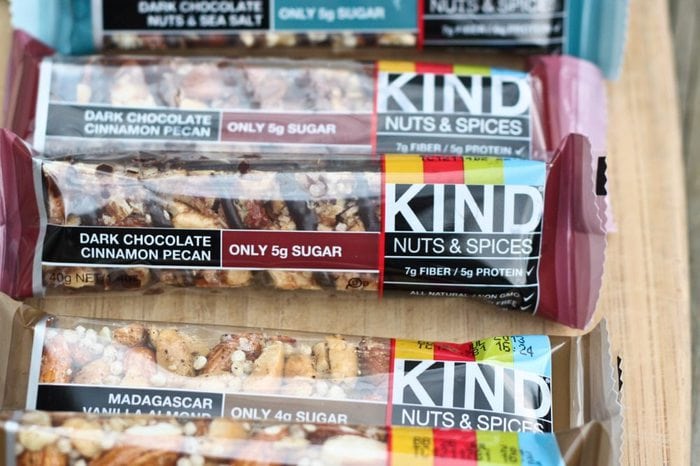 To be honest, I like all the new flavors but I do have a favorite and that's the Dark Chocolate Cinnamon Pecan – it's like pecan pie that's been drizzled with a little chocolate. I've always been a cinnamon lover and dark chocolate is good on everything so naturally that's the flavor I absolutely adore.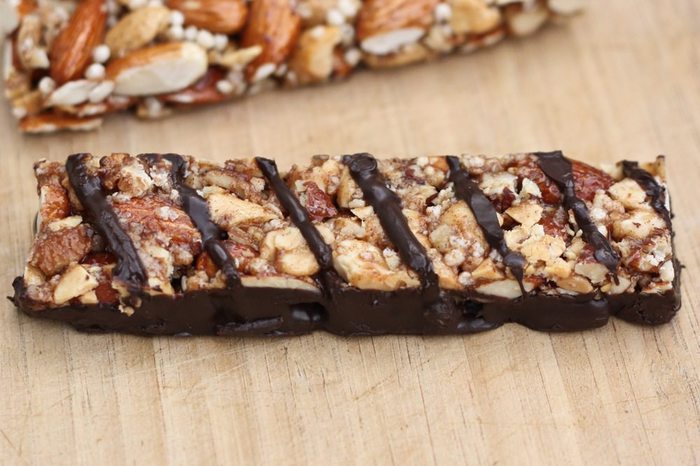 I also really like the vanilla almond and cashew and ginger spice. Large chunks of nuts combined with the spices and a hint of sweetness = perfection.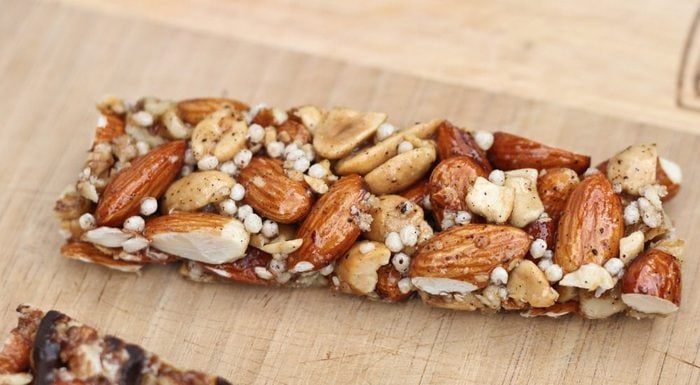 Although dark chocolate and sea salt are always a good pair, this one is last on my list. I still like it, just not as much as the others.
Along with the KIND Bar samples, I was also sent some of the KIND Healthy Grains Clusters. They're similar to granola and really, really tasty. I love the base of amaranth, quinoa, oats, millet and buckwheat used in each variety. <– Real bird food! 😉
My favorite flavors so far are the Peanut Butter (it's to-die-for) and Dark Chocolate and Cranberry. My only complaint is that the clusters are quite addictive. I currently have a couple open bags stored out of reach, above my fridge, just to keep myself from eating a whole bag in less than three days. Yes, it's gotten that bad.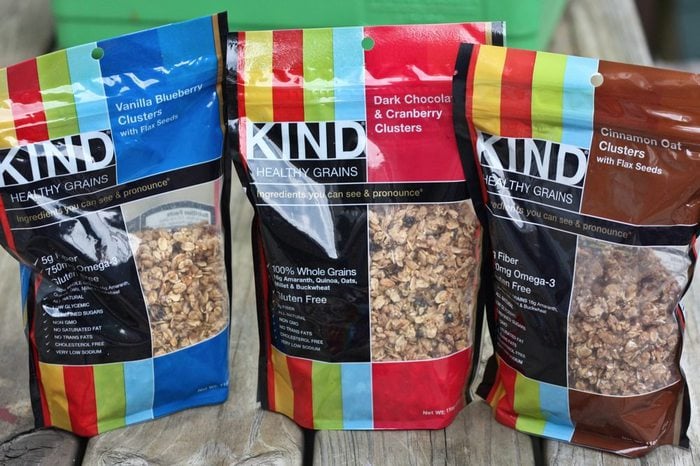 Anyhow, enough about my lack of self-control around anything that resembles granola.
The best part about today's post is that I have the pleasure of giving away a cube of KIND Bars to one lucky EBF reader.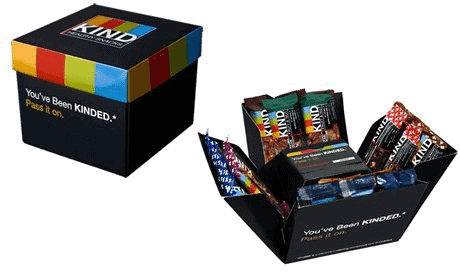 The Cube has 20 KIND bars – some from the new Nuts & Spice line and some old favorites! To enter, leave a comment below with what flavor Nuts & Spices KIND Bar you're most excited to try. The giveaway will be open until Sunday, July 22nd at midnight and I'll announce the winner early next week.
Enjoy your weekend!
Update: This giveaway has ended and the winner is Jori. Congrats lady! Please send me an email (eatingbirdfood@gmail.com) and I'll get your KIND Bar Cube in the mail. 🙂