Joanna Gaines Inspired Living Room Updates
7
Published Oct 10, 2015, Updated Jan 12, 2022
I think most of you already know this, but I have a major girl-crush on Joanna Gaines. I LOVE her style and basically want her and Chip to come to Richmond and help us renovate our house. I know, me and a million other people, right?
Anyhow, after my rug issue, I realized I needed some help. I was leaning toward hiring an interior designer, but one day while I was browsing the Pottery Barn website I noticed that they offer free interior design services. We didn't have a huge budget to work with so I wasn't 100% sure I should try it, but it said on the the website that no project is too big or small and that there's no obligation to purchase so I thought, "What the heck, I'm doing it!"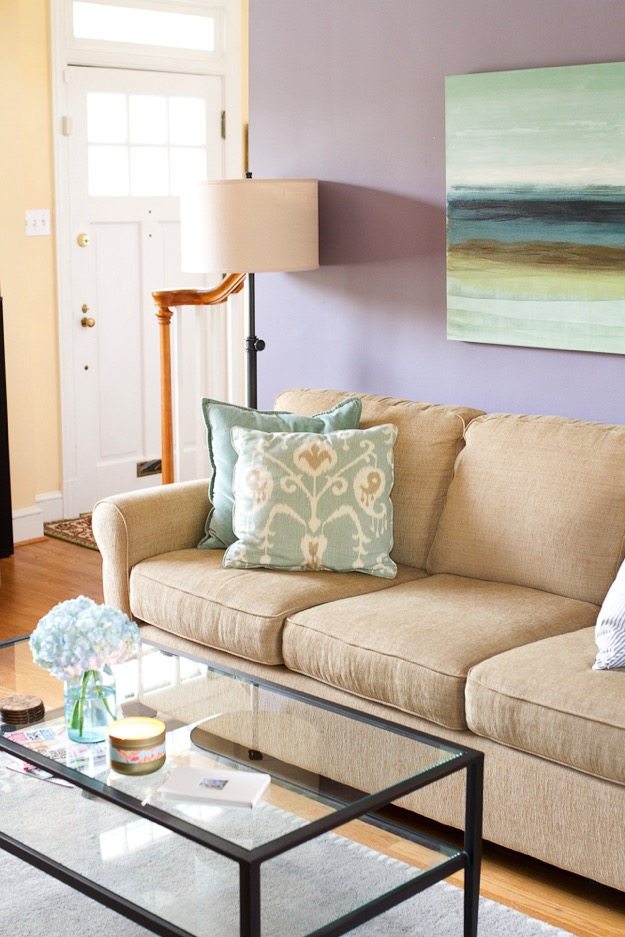 I made an appointment with my local store, put all my home shopping on hold and anxiously awaited the designer's arrival. The day of my appointment the designer and her assistant arrived. We went over the style I was going for, what items I wanted to keep and what items I was looking for.
Isaac and I wanted to keep all of our big furniture items like our sofas, chair and entertainment center so I was basically just looking for accessories to really tie the living room together — a rug, coffee table, lamps and decor.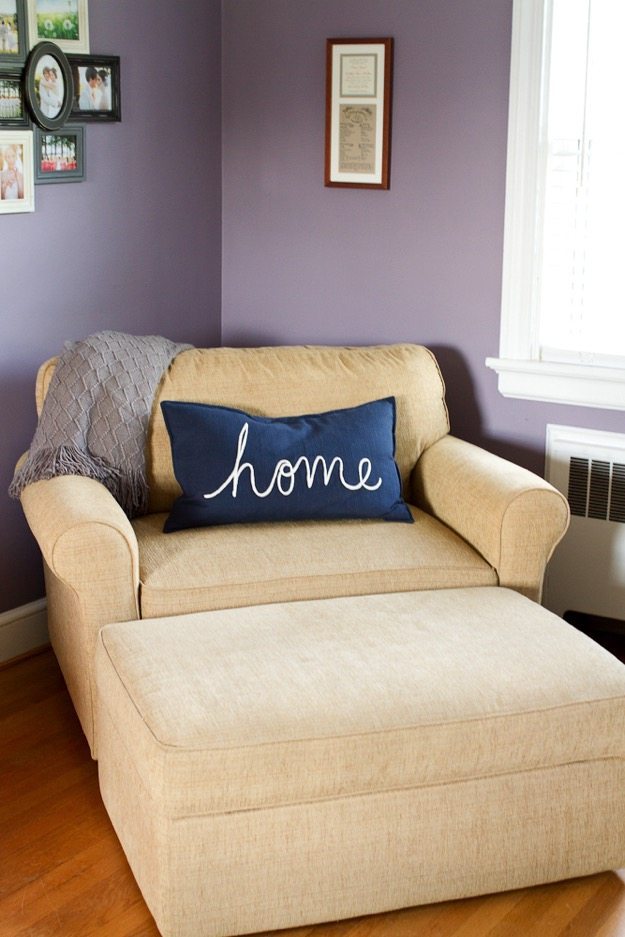 While talking about the style I was going for I showed the ladies my Home Pinterest board and then we moved from the living room to the dining room to my office. Throughout the "tour" the designer (Kate) offered suggestions — colors, themes and products that she thought would work well. She had an iPad with her so she could show me things and see what I thought. We spent about an hour together. Our living room was the main room I really wanted to focus on, but I did get their advice on rugs for my office and dining room as well.
That afternoon Kate went back to the store and mocked up a few mantel and coffee table displays as well as pillow ideas for our sofas. She sent me photos of everything via text message and we went back and forth about what I liked and didn't. That afternoon she emailed me a product list of everything she recommended — including a few items from other stores that she thought would work well. She put all the items on hold for the next few days so that Isaac and I could come in and check everything out.
I went into the experience fully expecting to buy a few things, but I actually loved pretty much everything Kate suggested so we bought quite a few items. I had a 20% off coupon so that helped! The only thing we really skipped was the mantel decor that Kate suggested. It was very similar to this and while I liked it, I wasn't 100% sure about it. So our mantel is still a little bare right now, but I'm going to decorate it for the holidays soon so it won't be that way for long.
We honestly didn't spend THAT MUCH money and I feel like our living room looks much better now. Bigger, brighter, cozier and more my style! I really do love it. Kate took my vision and was able to pull together pieces in a way that we never would have been able to do on our own. She offered tips for what size rugs to buy (and actually recommended going down a size for our living room rug), what paint colors would work well with our purple living room if/when we paint the entry way, etc. Her advice was really helpful and I think she did an awesome job giving our living room a little bit of the Joanna Gaines style I was looking for!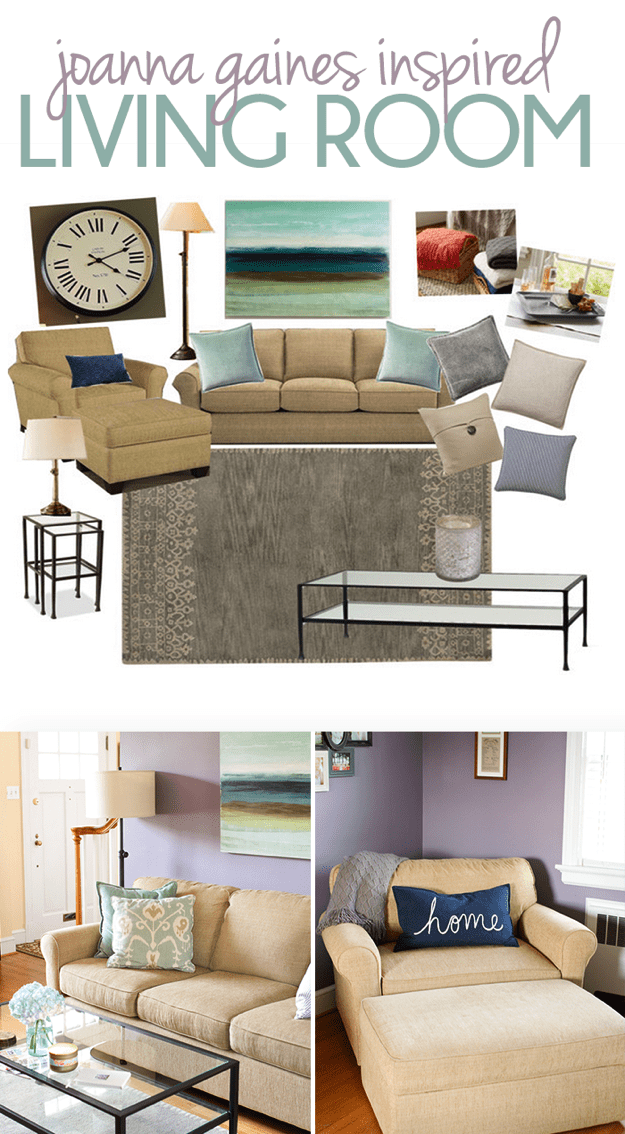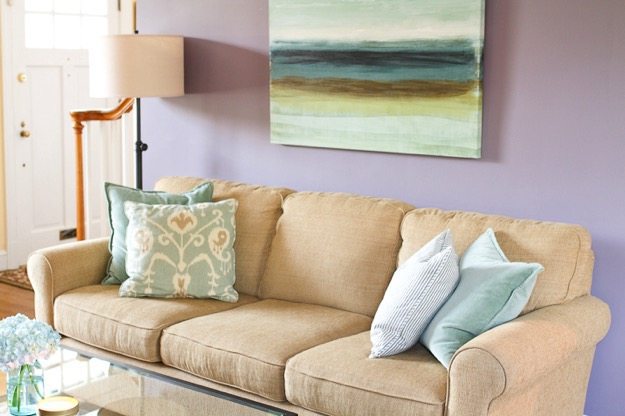 Featured items: Desa Bordered Wool Gray Rug // Tanner Metal & Glass Coffee Table and Tanner Nesting Tables // Home Lumbar Pillow + Charcoal Porter Throw // Textured Flax Pillow Cover, Washed Velvet Pillow Cover, Wheaton Stripe Pillow Cover, Basketweave Pillow Cover, Chenille Jacquard Pillow Cover // Chelsea Floor Lamp + Chelsea Bedside Lamp with Burlap Drum Lamp Shade // Horizon Painting // Mercury Glass Hurricane Candle Holder // Serving Platter // Brewster Sofa + Brewster Chair and Ottoman
These items aren't pictured, but I ended up getting a wool rug and this persian-style rug for my office and this hand-loomed gray rug for our dining room as well.
Here's a collage with some before and after photos: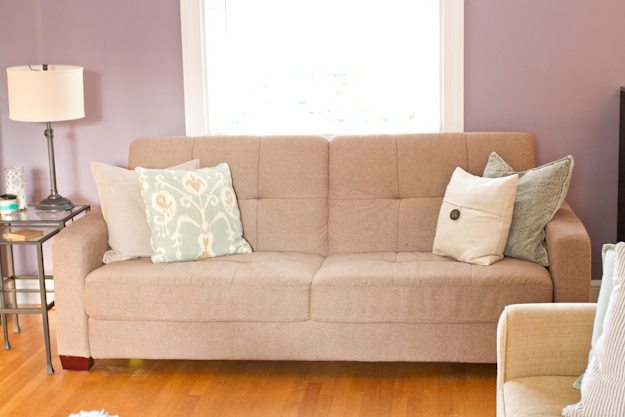 And a few more before photos: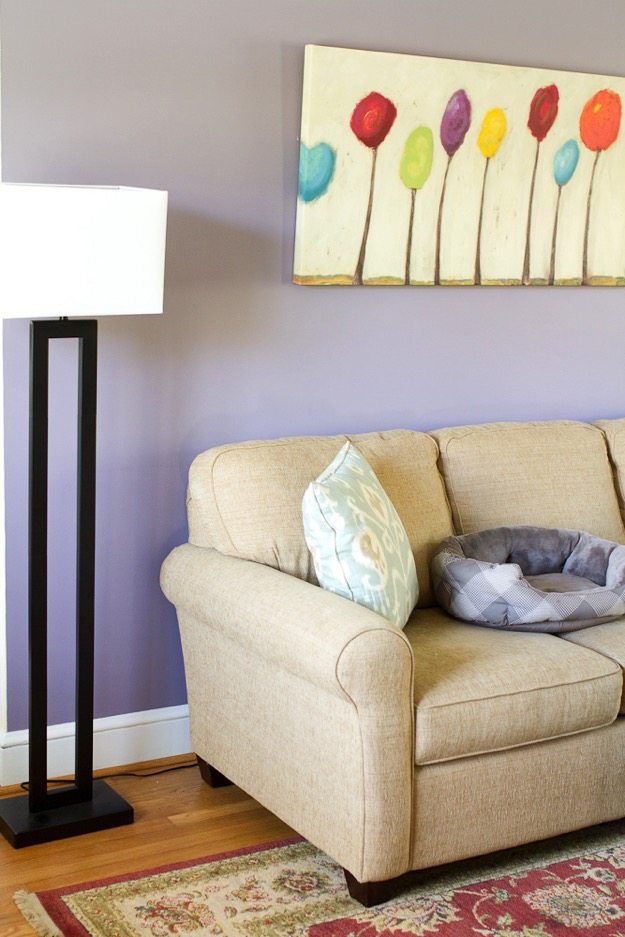 Out with the lollipop artwork, modern lamps and the eight year old rug!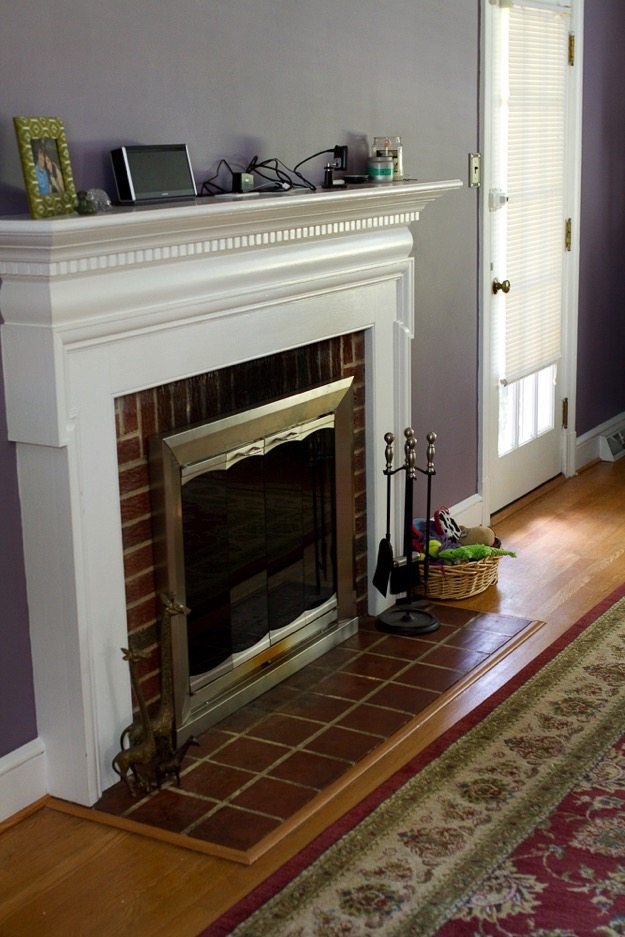 Don't worry, our little giraffe family stayed put next to the fireplace. They were Isaac's grandmother's and we love them. 🙂
So there ya have it. Our fireplace still needs to be cleaned and the mantel could use some additional decor but overall we LOVE the new look of our living room. If you're like me and struggle in the interior design department, I'd highly recommend the Pottery Barn free design services. It was super easy to set up, our designer was amazingly helpful, they were willing to work with our budget and we didn't feel pressured to buy anything at all. I'd definitely use the service again!
Just an FYI — Pottery Barn is in no way affiliated with the post. I just wanted to share my experience. There are some affiliate links throughout the post.