UGH.. I had a whole post written in Ecto, hit publish and then realized the post was blank on wordpress. Everything is gone = 2 hours of time wasted. :/
It's already time for bed so I can't rewrite the whole thing. In the meantime, here's a brief version with photos (definitely not the same, but it will have to do).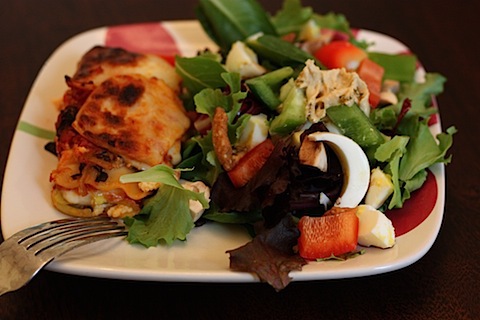 It's parent/teacher conference week at Isaac's school so we got a meal made from one of his parents. Homemade roasted vegetable lasgana cooked for us = yes please!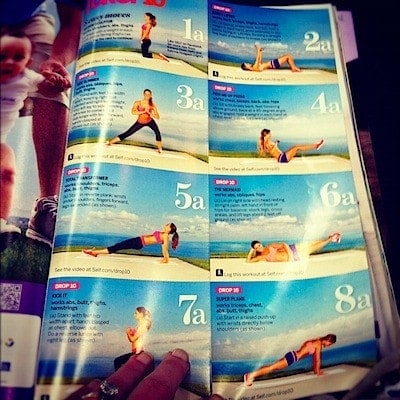 I've been loving the new bootcamp workouts I'm doing with Next Level Fitness and this Drop10 toning workout from the Tone It Up ladies (In the April issue of Self Mag). I've been feeling super sore this week. It hurts but feels good at the same time. 🙂
Wedding wise = my new favorite color palette is coral/peach pale aqua and ivory. Blue glass mason/ball jars and blue glass vases are a must for centerpieces at the reception. I love the looks of the decor in the photo below!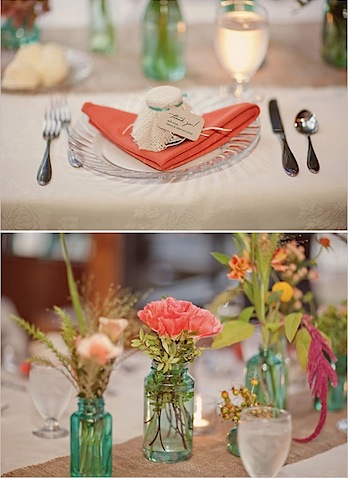 (source)
Last but not least, you're probably wondering what's up with the title of this post. Well, it's a long story (which I had originally wrote about) but basically Isaac won a trip to Jamaica through a Halloween costume contest in 2010. The trip to Jamaica has turned into a trip to Austin, Texas and we'll be there for a week in April. I've had some lovely blog friends share their favorite places to eat and things to do in Austin, but I'd love to have more ideas so if you've got any Austin tidbits to share, please leave me a note in the comments.
With that I'm getting off the computer because I've had enough of its nonsense tonight. Blah!