Sorry for the late post. I wanted to get this post up earlier today, but the day totally got away from me! I'll be back tomorrow with a recipe. In the meantime, here's a little recap of our weekend through iphone photos. 🙂
I got things started with a Pure Barre class Saturday morning and then Fighting Gravity Fitness on Saturday afternoon.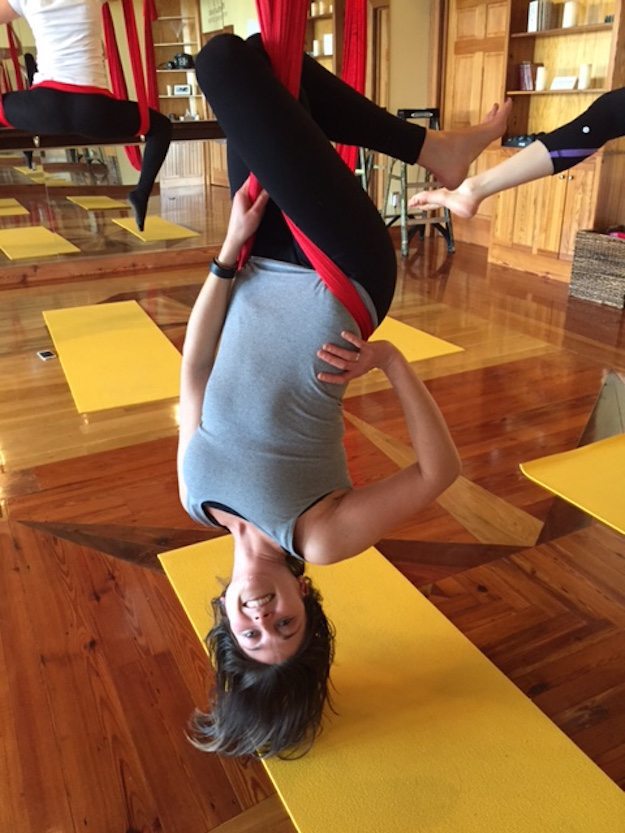 I'd been dying to try an anti-gravity workout since I heard about it so I was PUMPED when the Virginia Bloggers planned a meetup at the studio.
We had a demo class with the owner where she showed us the basics, but also let us try a few advanced moves. It was a little scary at first, but sooooo fun.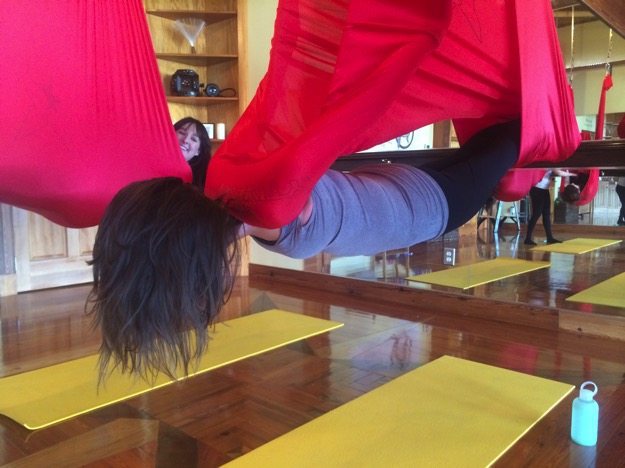 Do you spy Liz peaking out of her cocoon behind me? The cocoon position (that's what I call it, I'm 100% certain that's not the technical name) was probably my favorite part of class. It was like being in a suspended savasana pose and so comfy and relaxing. I seriously want an anti-gravity hammock at my house so I can nap in it. 🙂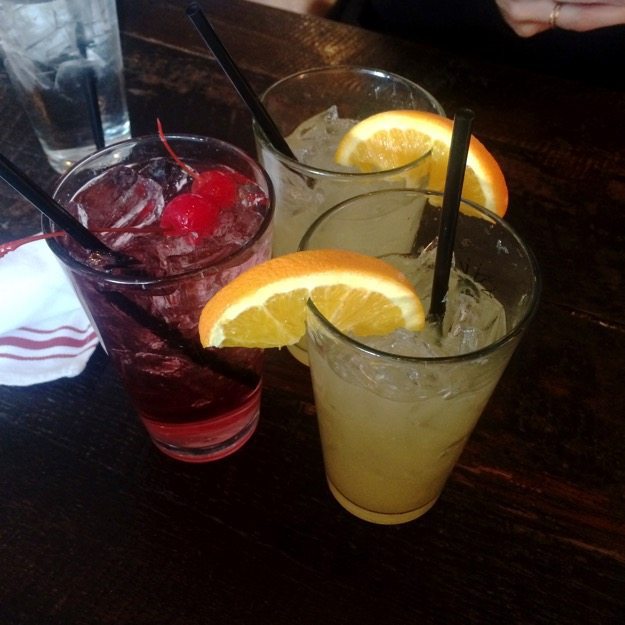 After class, Alyssa, Shannon and I went to Pearl for drinks. Two mimosas and poinsettia = perfection.
Then it was time for dinner and drinks to celebrate Isaac's birthday at Mekong. <— If you've been following my blog for a while you'll know we always celebrate important things like birthdays (and wedding receptions) at Mekong. We love it there.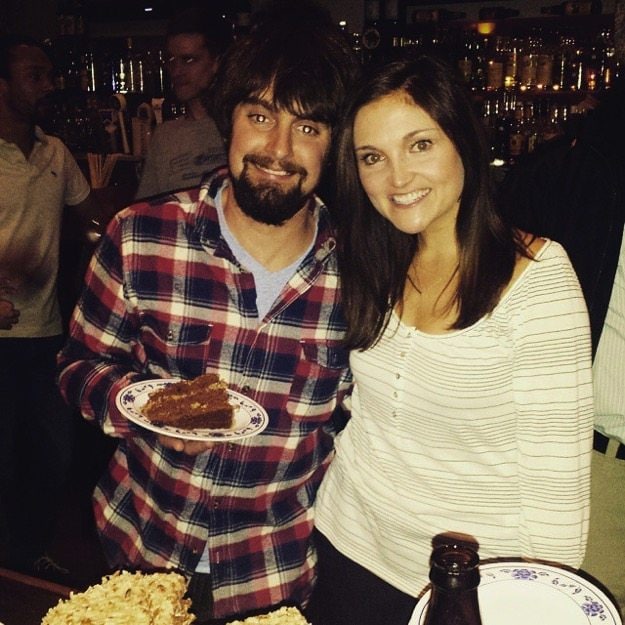 I made Isaac a German chocolate cake using his grandma's recipe and brought it to Mekong to share with everyone. 🙂
Sunday was Isaac's actual birthday and he totally lucked out with the weather — it was in the high 60's and beautiful all day!
Isaac played a little frisbee golf with friends and I went on a walk with Alyssa, Olive and Chloe.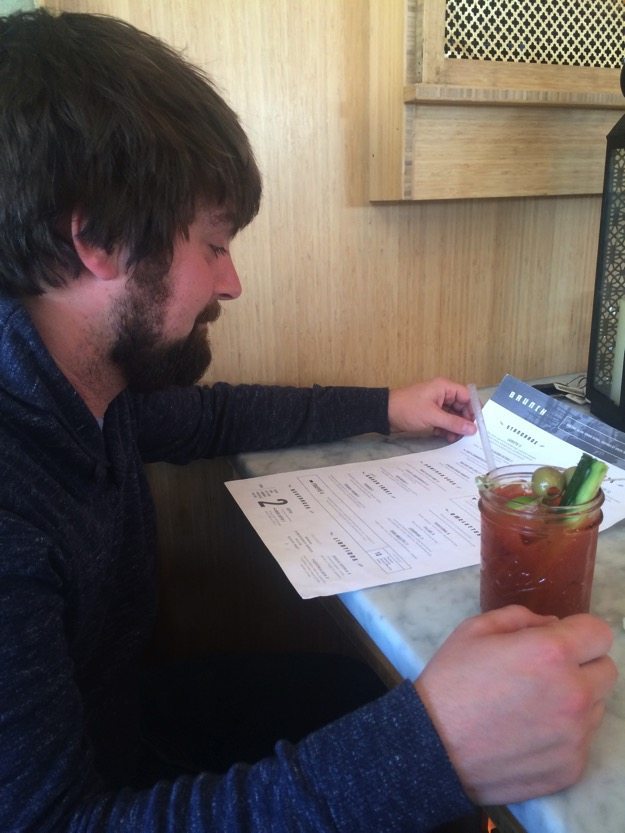 We grabbed a lovely little brunch at Stella's.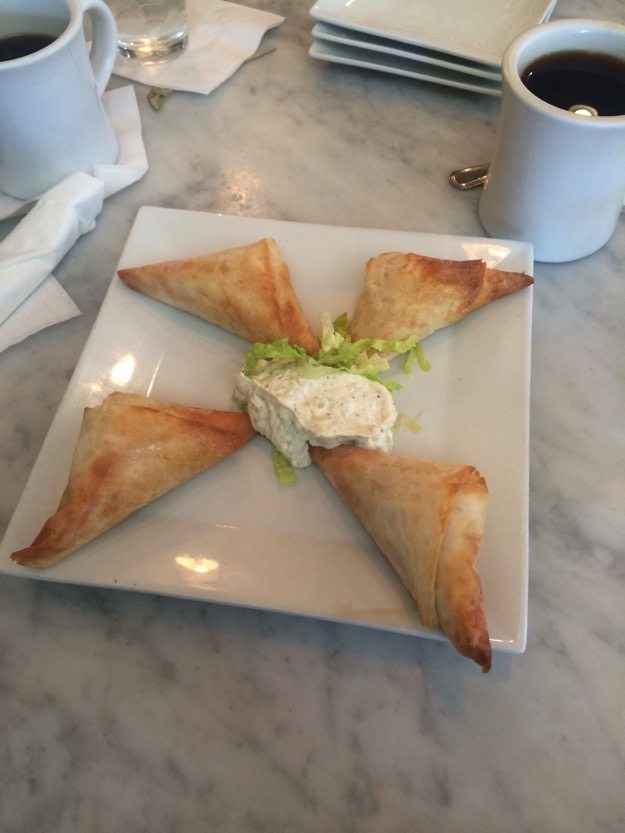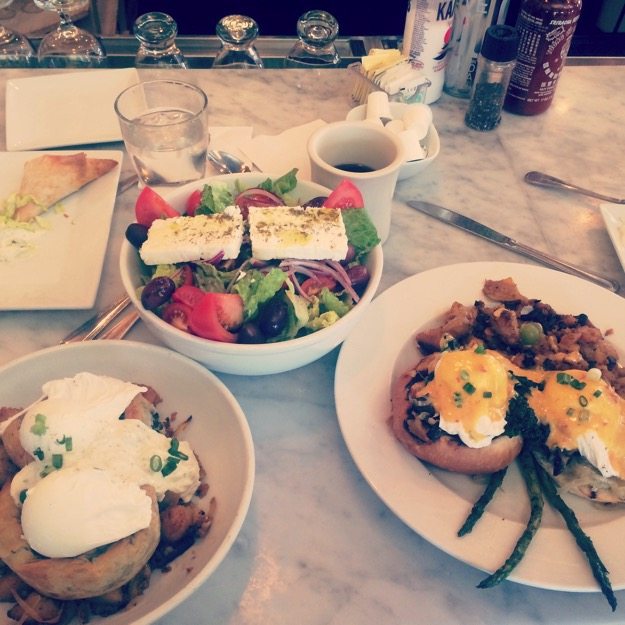 And then finished the weekend off with a delicious birthday dinner at Lehja with Isaac's family.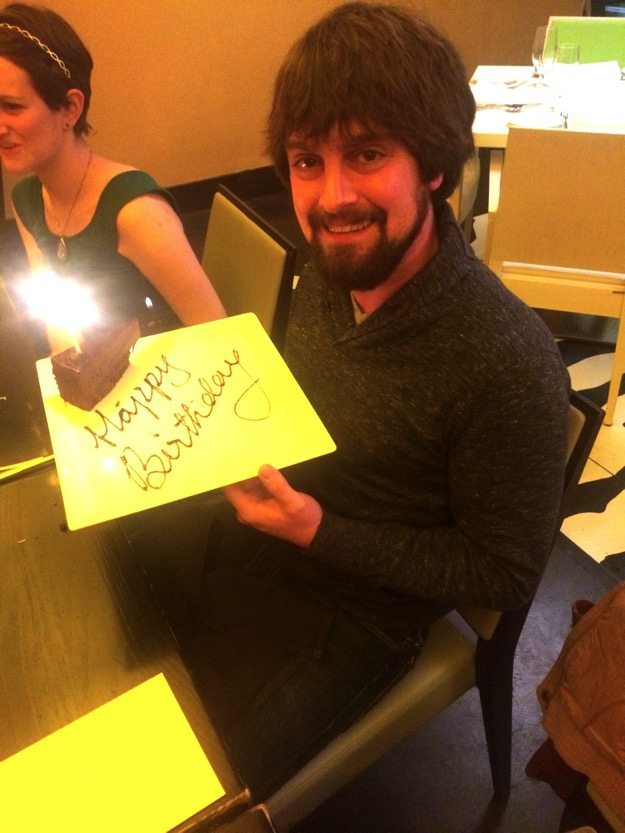 If you live in Richmond and like Indian food you MUST try Lejha. It's seriously the best!
Basically it was a weekend full of fun times, good friends, tasty food and a little fitness (for me, not Isaac). 😉 Next weekend will most likely be a repeat as we celebrate my 30th. Can't wait!