My Fav Inner Thigh Exercises
7
Published Apr 19, 2017, Updated Oct 26, 2021
Sharing my favorite inner thigh exercises to help strengthen the muscles in this area. These three simple moves that are easy to add to your current workout routine. This post is sponsored by Zappos.com.
Any personal trainer (including me) will tell you that spot training is a myth. This basically means that it's impossible to reduce body fat in one particular area of the body just by working those specific muscles. Hence the reason doing a million crunches isn't going to give you six-pack abs. You have to decrease your total body fat in order for that muscle definition to happen. The same is true with the inner thigh area. That said, inner thigh exercises are still awesome for strengthening the muscles of the inner thigh area. And they're really important because they help stabilize and prevent injuries to your low back, hips and knees. Today I'm sharing three of my favorite inner thigh exercises so that you can skip the awkward hip abduction/adduction machine and incorporate these moves into your strength training routine instead.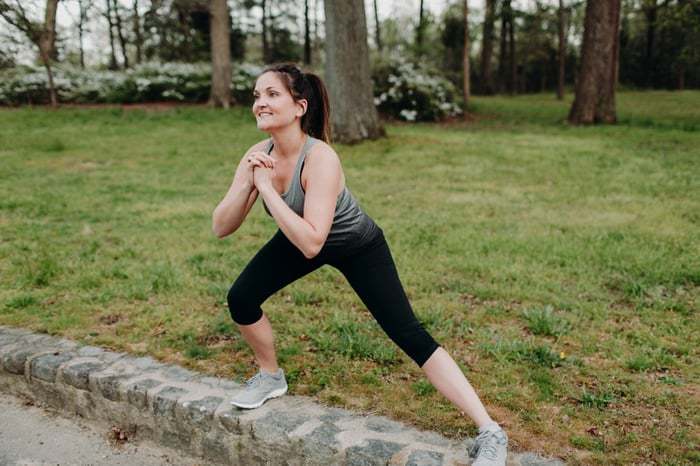 LATERAL LUNGES
I have a love/hate relationship with side lunges, because they're much harder than forward lunges for me BUT it's also a sign that the muscles working in this type of I probably just need to do them more often.
What to do: Stand with your feet and knees together. Take a large step out with your right foot towards the right side, and lunge toward the floor. Make sure your right knee does not extend past your toes and keep your left leg relatively straight. Push off through your right foot to return to the start. Do 10 reps on each side. Once you get the move down, you can make it more challenging by holding a dumbbell in each arm.
Where you'll feel it: Adductors, quads and glutes.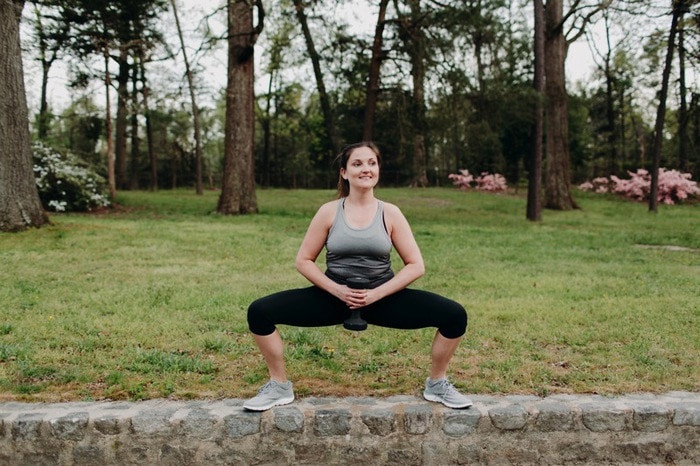 SUMO SQUATS
The wide stance and turned-out foot positioning of the sumo squat places more emphasis on the inner thigh muscles than a traditional squat.
What to do: Stand with feet wider than shoulder-width apart and toes slightly turned out. Hold a single dumbbell (I use 10-20lbs) with both hands in front of your hips. Push your hips back and squat down until thighs are almost parallel to the ground, keeping your chest up and knees out. Do 15 reps.
Where you'll feel it: Glutes, adductors, quads, hamstrings, hip flexors and calves.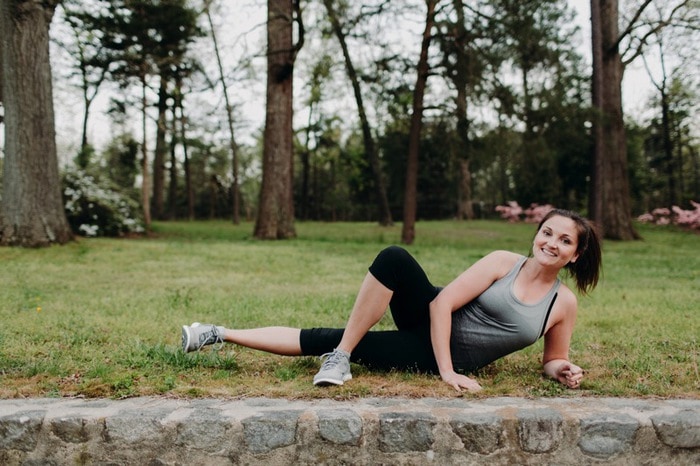 PILATES LEG LIFTS
This move looks like something you'd see in a 80's workout tape, but don't sleep on it! It's a good one.
What to do: Lying on your side, lengthen your bottom leg and cross your top leg over it. Rest your foot on the floor. Rest your upper body on your forearm. As you exhale, flex and lift your bottom leg up, and inhale as you lower it back down. Your torso should stay still and the working leg should stay straight. Do 20 reps, then repeat with the other leg. As you get stronger you can add ankle weights to this exercise.
Where you'll feel it: Adductors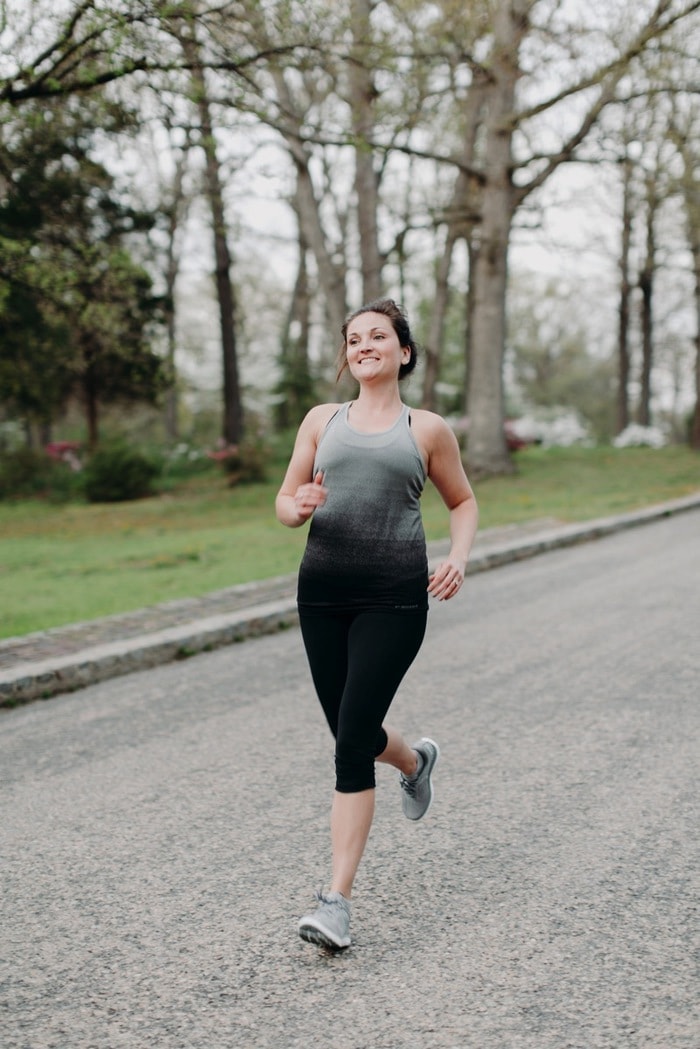 Another exercise that can really help tone the inner thighs is hill running. This article does a great job describing why inner thigh strength is important for runners and gives a good hill workout to try.
Now that the weather is warming up here in Richmond I've been running outside more often and quickly realized I was in desperate need of new running shoes. I'm pumped to be trying out the new Brooks PureFlow 6 that I ordered through Zappos. I've been wearing them for about two weeks now and they're awesome — lightweight, flexible and offer just the right amount of support. Plus, the heathered grey color is totally my style and goes with everything so I've been wearing these sneakers to run errands as well. 🙂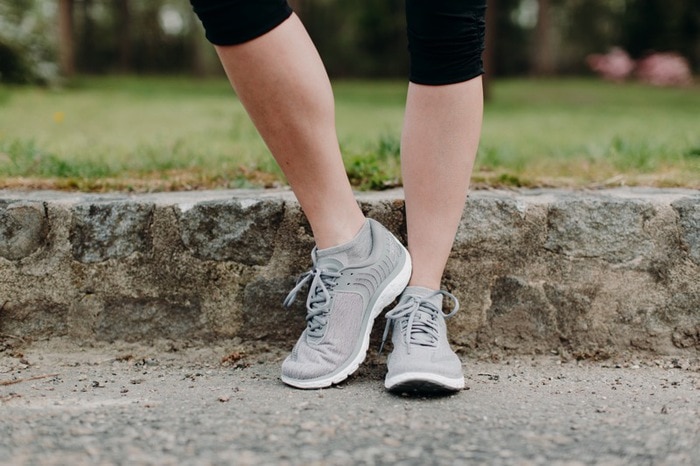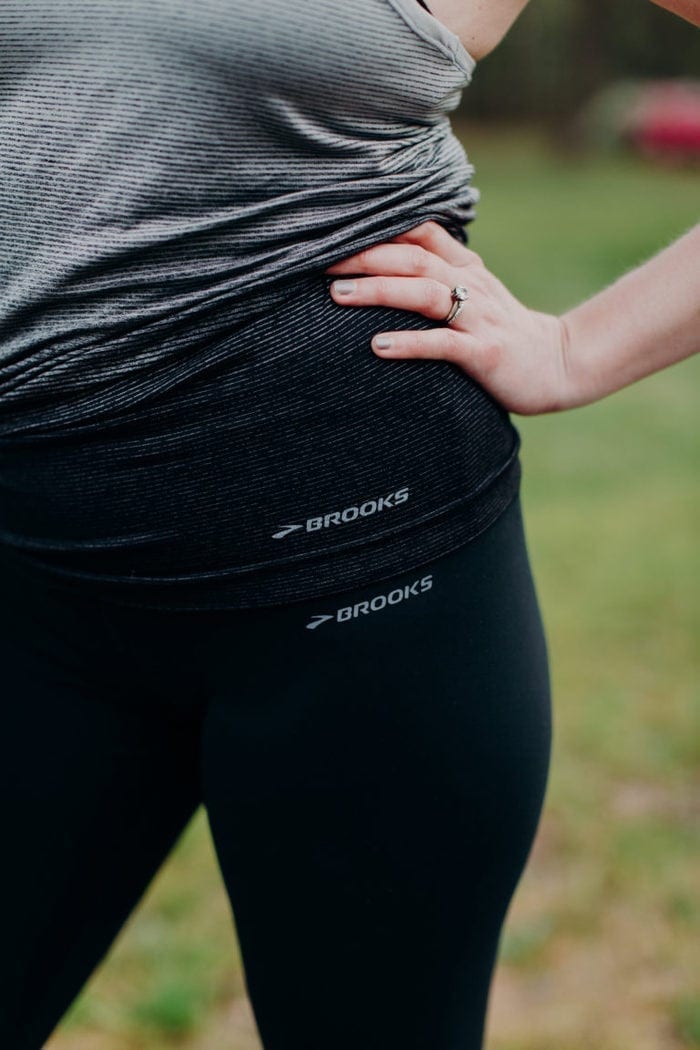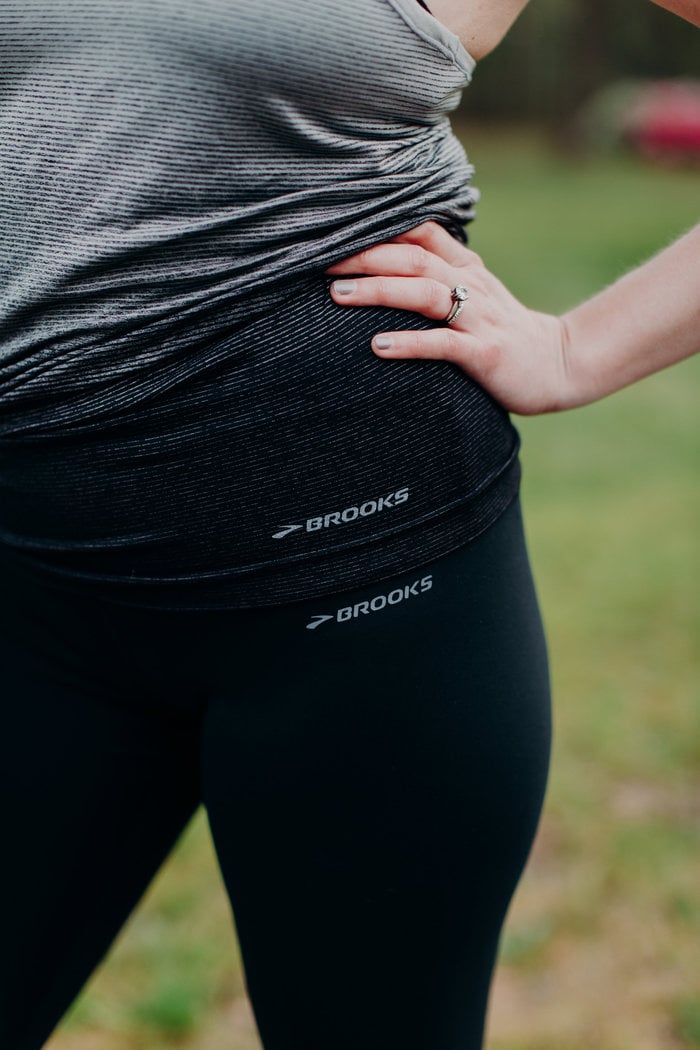 While purchasing the shoes I also loaded my online cart with some additional Brooks running gear including the Greenlight Capris, Dash Hoodie and Streaker Racerback Tank. I've been wearing all three pieces non-stop this spring, but my favorite item is definitely the capris. The material is soft and high-quality, plus I like that they're high-waisted and super flattering.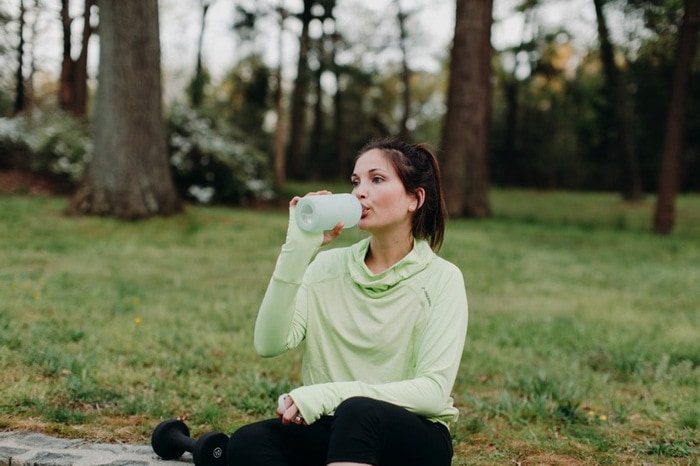 I am a huge Zappos fan because they offer super fast and FREE shipping. I literally ordered all my Brooks items on a Monday and they arrived on Tuesday! They offer a 365 return policy, great customer service and tons of items beyond just shoes — clothes, active-wear, bags, sunglasses and more. It's the perfect place to order if you want to try out different options because you always know you can return any items you don't want hassle-free. If you haven't used Zappos before (or lately), I can't recommend them enough!
Shop this post: Brooks PureFlow 6, Greenlight Capris, Dash Hoodie, Streaker Racerback Tank
Let me know what you think of these inner thigh exercises in the comment section!