Good morning and happy Friday to you!
You know the feeling when you find a recipe, make it and realize it's pretty much amazing. It's one of those recipes you make note of as a favorite, bookmark in your cookbook, pin, etc. You're so excited about it that you eat it all in two days and you make it again that same week. Well, that happened to me recently. 
You would think this might happen with a decadent cookie recipe or the most amazing _________ (insert dessert here), but for me it happened with salad. Yup, lentil salad from one of my favorite blogs, My New Roots. <– If you haven't checked out this blog, please do. I'm in love with it.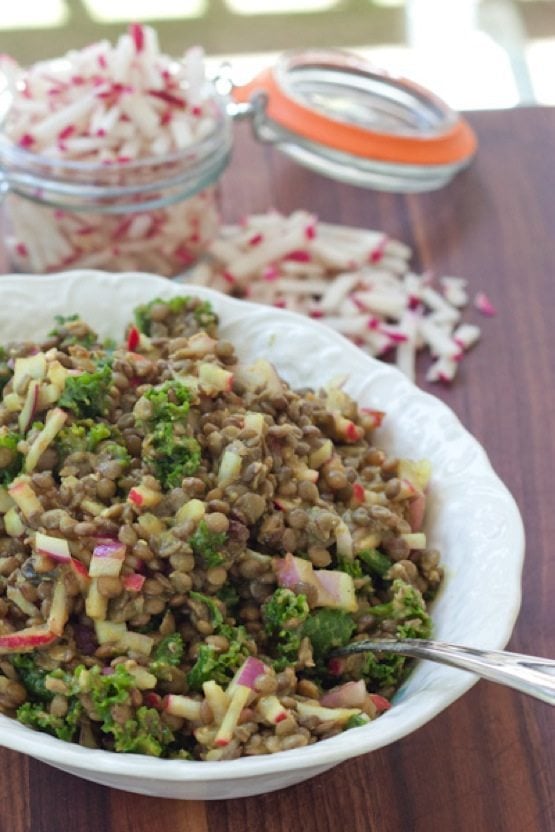 The salad is named The Best Lentil Salad, Ever and it TOTALLY lives up to it's name.
In general, the salad ingredients are pretty simple (there's only four of them), but don't let that fool you, this salad is oh so delicious. I've literally been telling all my friends and family how amazing it is, so obviously you all need to know about it too.
I followed Sarah's recipe for the most part, but made a few additions and substitutions based on what ingredients I had on hand. Here are my changes:
raisins instead of currants
added radishes
skipped the capers
added kale
left cardamom out of the dressing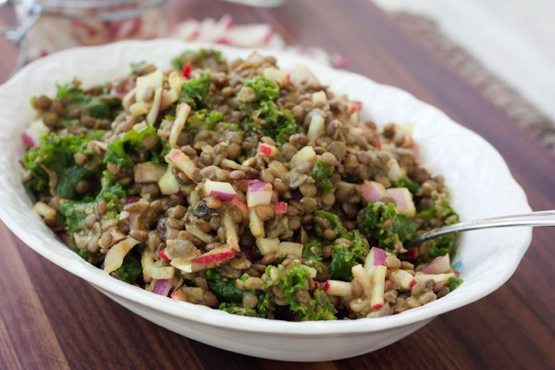 I love the robust flavor of the dressing, the crunch and zing of the red onion and the sweetness of the raisins. The whole thing just works!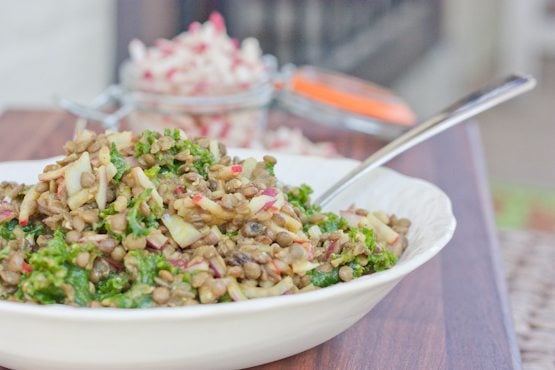 I also like how easily the salad comes together. I'm always happy when I find recipes that use lentils because you don't have to soak them and they cook up in 20 minutes or so. Easy peasy.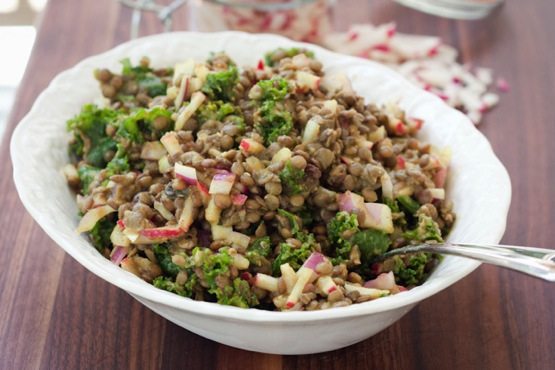 So yeah, you should probably make this salad soon (like this weekend). It really is THE BEST.
I've been thinking more and more about sharing photos and details about new recipes I make and love from other blogs or cookbooks. I have so many cookbooks and so many recipes pinned and I think having this sort of series would help me to keep up with actually putting my cookbooks and pins to use. That said, you may be seeing more posts like this in the future, hopefully that's cool.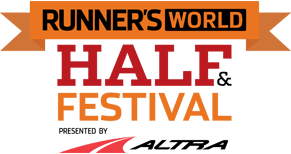 P.S. – Exciting news on the fitness front! I'm going to be running the Runner's World 10K, October 19 in Bethlehem, Pennsylvania. This will be my first race since falling and dislocating my patella last year during the Richmond Turkey Trot. I'm a little nervous, but also super pumped! It's time to get back in the game. 🙂  If you're thinking about registering for the Runner's World races, I have a 10% off discount code for the Hat Trick (all three races of the weekend — a 5K, 10K and the Half) or just the Half Marathon.
10% off Half: eatingbirdfoodRWHalf
10% off Hat Trick: eatingbirdfoodRWHat