You guys, I know I'm usually all about sharing healthy recipes BUT it's Friday, it's the holiday season and I'm in Christmas cookie mode (as evidenced by all my pinning of cookies recipes).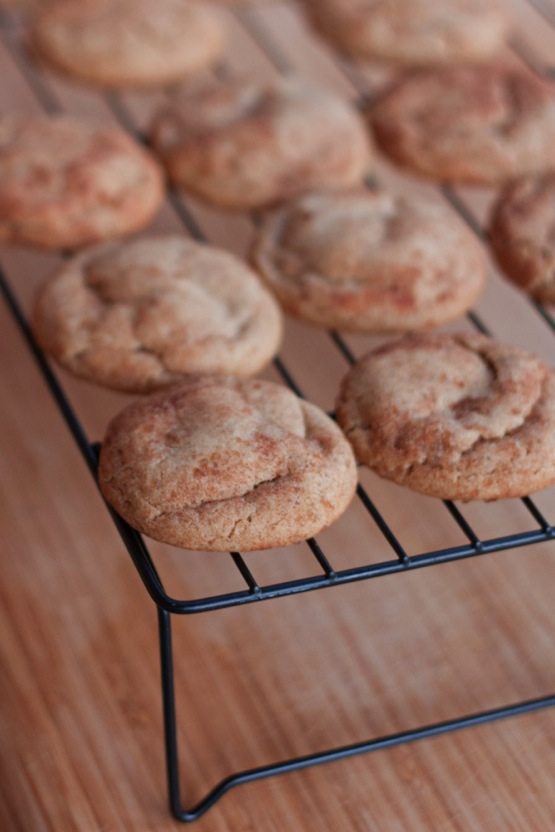 Plus, this batch of Snickerdoodle Cookies is a must-share.
For starters, the recipe got me to brown butter for the first time! I know browning butter has been a trend around the blog world for months (perhaps even years?) but I still hadn't tried it… until yesterday when I whipped out my whisk and browned 2 sticks of butter. If How Sweet Eats reads this, I know she will be proud. 🙂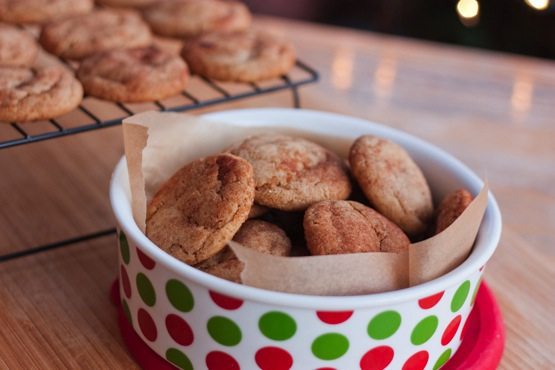 The other reason these cookies needed to be shared is because they're pretty much amazing.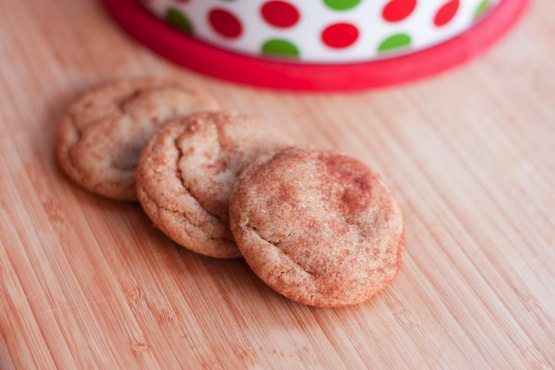 I've even wanting to try one of Monique's (Ambitious Kitchen) recipes for ages (this quinoa salad is still at the top of my to-make list) and I have to say that this cookie recipe was a good one to start with.
The recipe was easy to follow and the cookies turned out beautifully. Snickerdoodles are Isaac's favorite holiday cookie and he is in LOVE with these. They're rich in flavor from the browned butter but also sweet and cinnamony — just the way a Snickerdoodle should be. Plus Isaac and I are kind of obsessed with baked goods that have a crispy outside layer with a chewy/fluffy inside and these cookies fit the bill!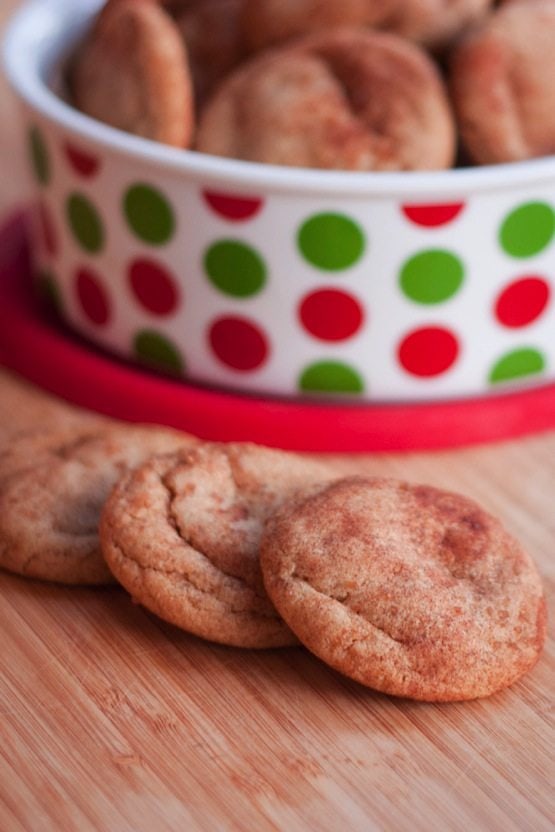 PS – If you know of a muffin recipe that has the crispy top, feel free to send it my way. I've been searching for a good one since falling in love with these amazing crispy topped Sweet Potato Chai Muffins from our favorite local coffee shop.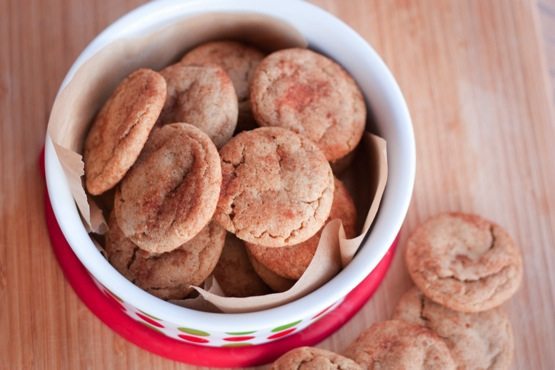 So there you have it, real deal Snickerdoodles without any healthy substitutions. I'm happy to note that I just fulfilled one of my wedding vows for the year. 😉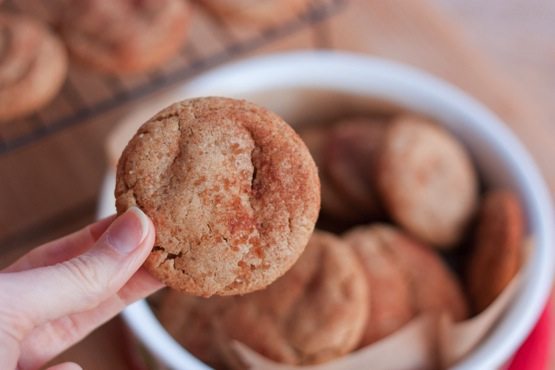 I know some of you will be baking for the holidays and if you need a good Snickerdoodle Cookie recipe, this one is a winner and I highly recommend it! Find the full Brown Butter Snickerdoodle Cookie recipe over at Ambitious Kitchen.
What's your favorite holiday cookie recipe?