Hi from Philadelphia!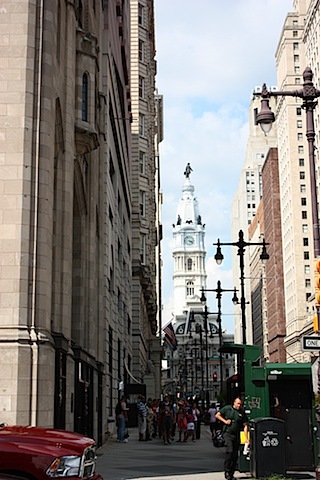 My train ride was a breeze and I made it here in time for lunch with a group of bloggers at Pumpkin Market, a cute little cafe that serves local and seasonal foods.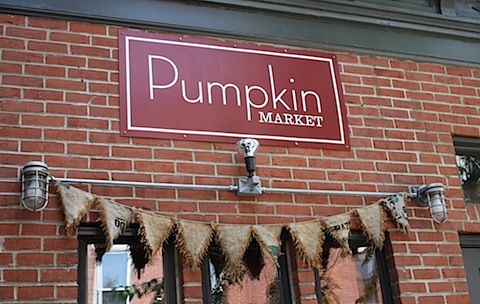 I haven't had a fresh juice in a while so I decided to get a Citrus and Ginger juice to start the meal off.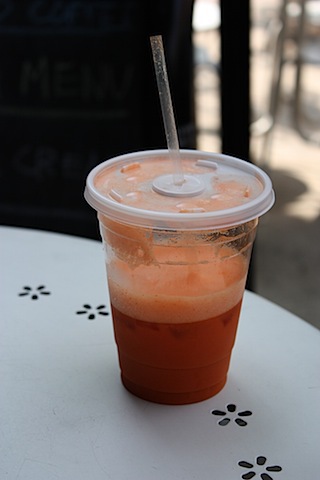 Spicy, sweet and refreshing. Every time i drink fresh juice I'm reminded that I need to dust off my juicer at home. It's so good!
For my entree l I got the special – a black bean burger with avocado served over greens.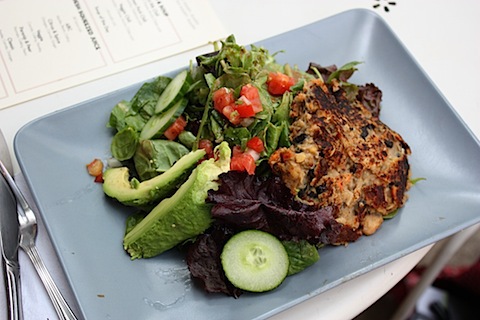 The burger was made with a mix of beans and had a great flavor. I cleaned my plate!
After lunch we walked back to the hotel and it was registration time, a.k.a name badge and swag bag pick up.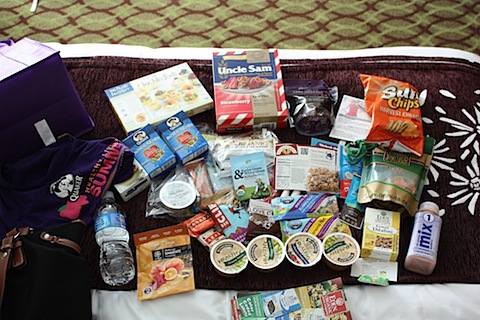 Hello- awesome swag!!
After relaxing in the room and catching up with my roomie, we headed down to the cocktail party at Reading Terminal Market.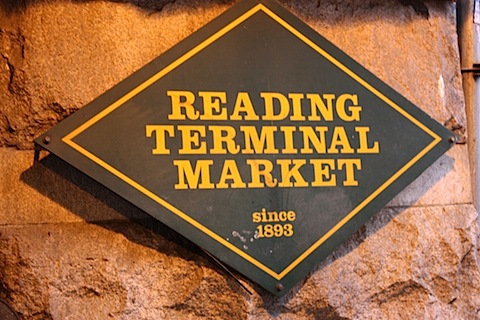 Drinks!!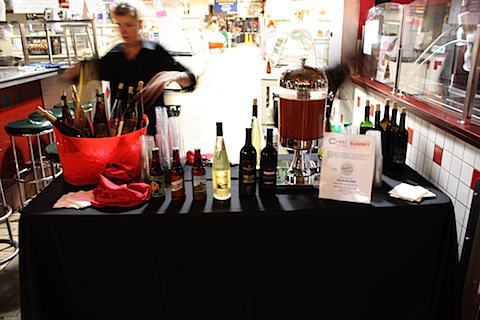 Quite the spread of food!!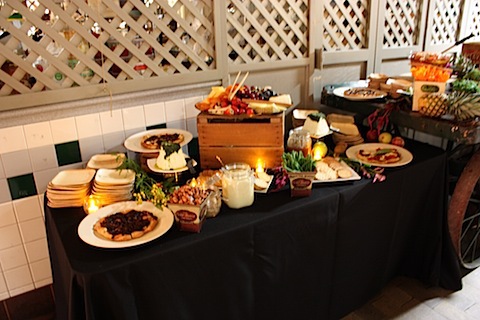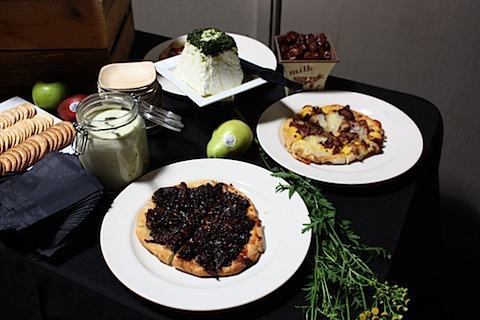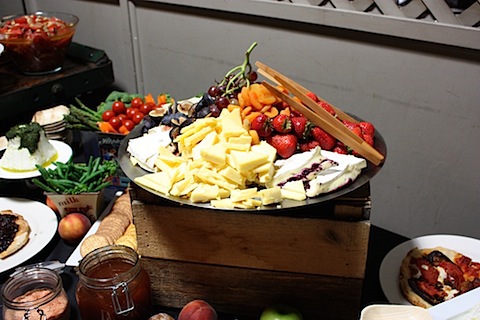 And friends…
During the cocktail party I was able to meet so many bloggers I'd never met before and see some old friends as well.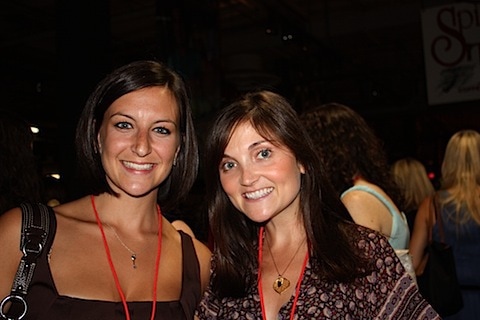 I was bad about getting photos, but I did get one with Allison. She and I have been online buddies for a while now so it was great to finally meet her in person!
And now Gabriela, my roommate and partner in crime for the weekend are snuggled into our beds at the hotel.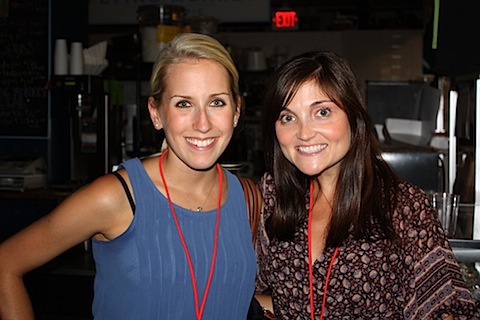 I'm excited for the full conference to begin!
If you happen to be at the Healthy Living Summit, be sure to check out the Rising Above Negativity panel at 11:30AM tomorrow. 😉