Lately I've been using the Instagram app as a way to check-in, both for the FitFluential #PROOF campaign and as part of the Tone It Up Bikini Series. I have found these check-ins to be a fun way to participate in both communities, cheer others on and share what I'm eating / what workouts I'm doing. It's also been a huge help in keeping myself accountable. I love it!
I'm so excited to share that this week has been a huge success in terms of the April Challenge. I've worked out everyday and stuck with clean eats all week. And just to prove it to you all, here are my recent healthy living #PROOF moments – all of which were taken on my iphone and shared on Instagram.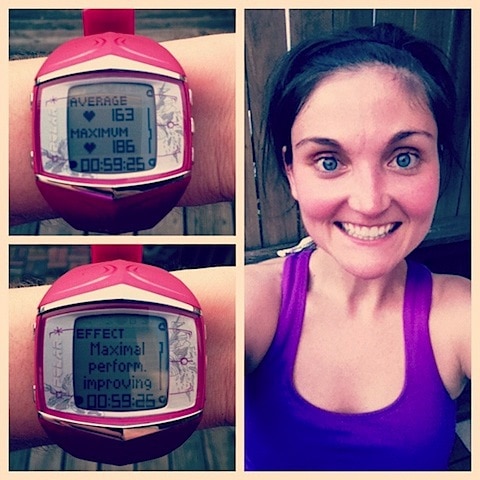 Post bootcamp! Thanks goes to Next Level Fitness for a great workout and to Sparkly Soul for keeping my hair in place.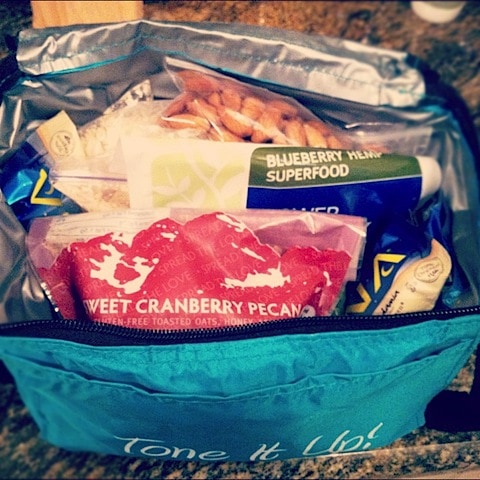 The healthy snacks I packed into my TIU lunch box for our trip to Austin – Love Grown granola, raw almonds, Sunwarrior protein powder and Luna Bars.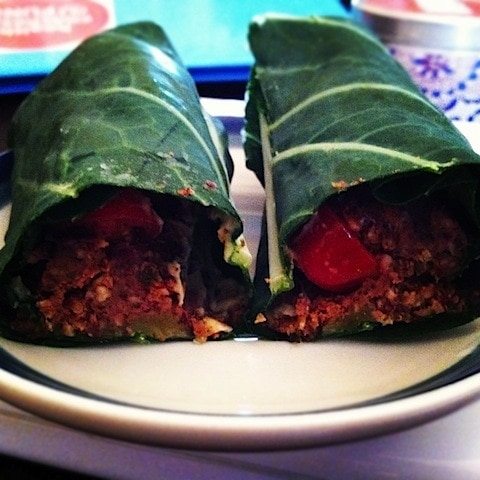 California Bean Burger Collard Wrap. <– What I've had for lunch everyday this week.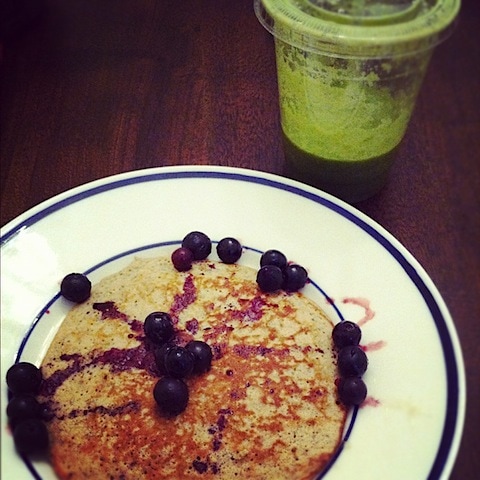 Mood Changer juice from Ellwood's (kale, lemon, apple, ginger and strawberries) with a protein pancake = breakfast of champs.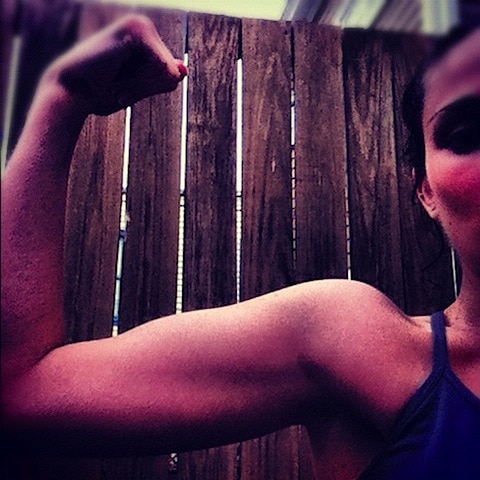 Strong is the new skinny.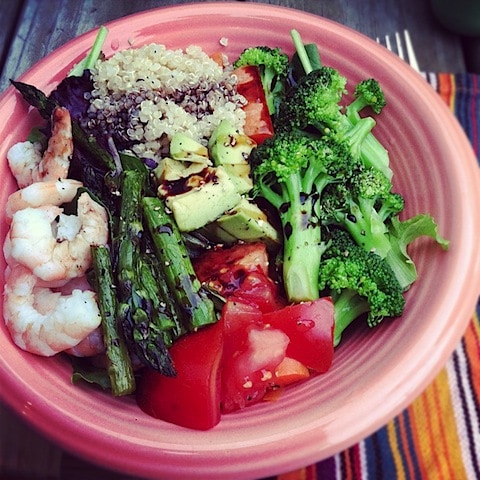 Clean eating can taste delicious. Recipe coming soon for this salad, which I've eaten for dinner for three nights this week.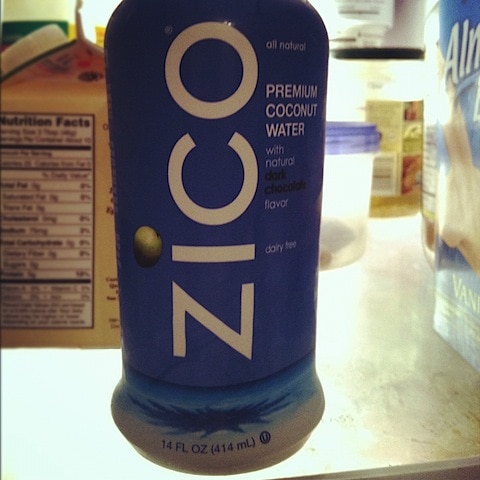 Tonight was my first time trying Zico's Dark Chocolate Coconut water. It's thicker than normal coconut water and tastes like chocolate milk. Isaac had one sip and immediately said, "It's a healthy Yoo Hoo!" I have to agree. If you like chocolate milk, you will like this!
Do you use social media to help keep you accountable? Are you on Instagram? If so, you can find me on there – I go by britmullins. 🙂 Happy almost Friday.