Happy St. Patrick's Day! Are you celebrating? I'm ashamed to say it, but I'm not even wearing green. Luckily I work from home and Olive can't pinch. 🙂
The one thing I really wanted to make this St. Patrick's Day was a Rainbow Cake Mason Jar Leprechaun Trap. How cute is that thing? I never got around to making the rainbow cake but instead I pulled together six of my favorite green recipes to share with you all today. So festive and healthy!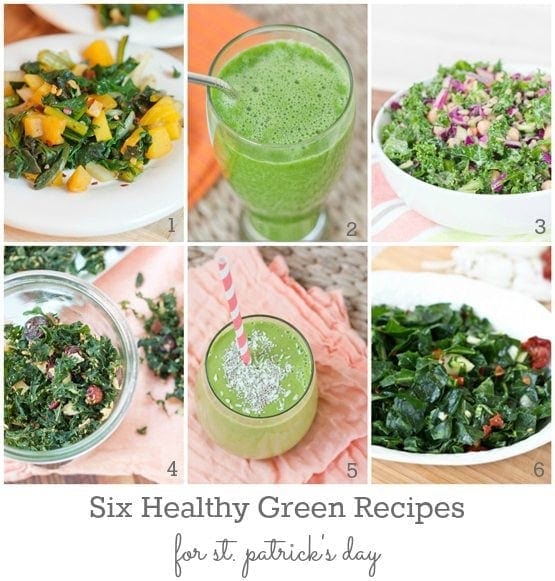 Want more green and healthy recipes? Check out these links:
This post may include affiliate links. Thank you for your support.