From soups and chilis to pasta dishes and casseroles here are over 50 healthy fall dinner recipes that the whole family will love!
With back-to-school season and fall being right around the corner, I thought it would be helpful to put together a little roundup with some of my favorite healthy fall dinner recipes to make this season.
All of these recipes are easy to make, comforting (yes, even the salads!) and family-approved.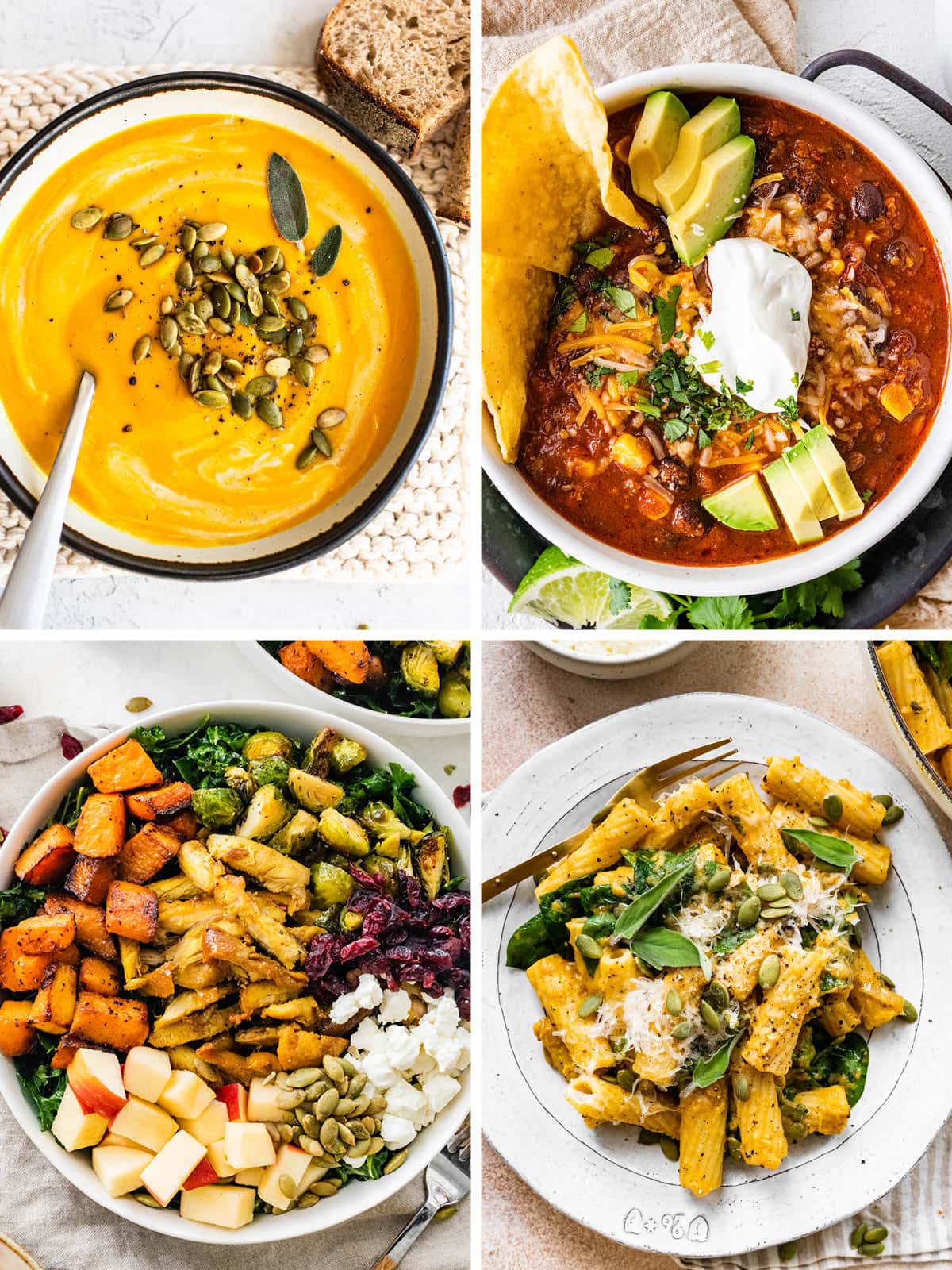 Fall Dinner Recipes
I've pulled together over 50 healthy fall dinner ideas that are cozy, comforting recipes the whole family will love – enjoy!
Soups and Chilis
I love making a big batch of soup or chili in the fall! Some of my go-to's are my butternut squash and turkey chili, chicken fajita soup and vegetable soup, but you can't go wrong with any of these recipes. They're all cozy, comforting and make a big batch so are great for meal prep!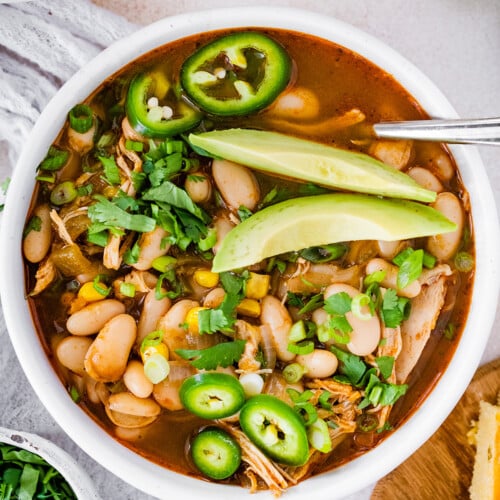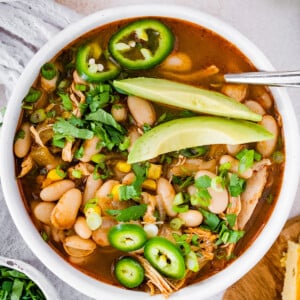 White Bean Chicken Chili
This healthy white bean chicken chili is loaded with cannellini beans, corn and green chiles. It has a ton of flavor and cooks up in just 30 minutes.
View Recipe
Salads
I love all salads, but fall salads might just be my favorite. Dark leafy greens, crisp apples, root veggies and sweet roasted winter squash… I'm here for it all!
Pasta and Curries
One of my favorite comfort foods is pasta, so naturally in the fall and winter I'm craving all the pasta dishes. My pumpkin pasta is definitely a fall favorite, but all of these pasta and curry dishes are delicious. You can't go wrong with any of them!
Sheet Pan and Slow Cooker Meals
I love a good sheet pan meal or slow cooker meal! They come together quickly and usually make a big batch!
Casseroles
Whenever I'm in the mood for comfort food I always make a casserole! Casseroles are great because they're usually made in one baking dish and there are always leftovers! When it comes to building healthy casseroles I like to have a balance of protein, healthy fats, fiber and carbs. This is usually pretty easy because most casseroles involve some sort of grain, protein and veggies. Of course, if you are missing one of these macronutrients in the casserole, you can always serve with a side dish to balance out the meal!
More Collections to Check Out
Be sure to check out all the fall recipes as well as the full collection of dinner recipes on EBF!