Morning and happy Wednesday to you! I always find it interesting to see what other people eat throughout the day. Hopefully you feel the same way because today I'm sharing a full day of my eats. Let's hop right in!
The morning started with a trip to my favorite coffee shop. I ordered a cold brew coffee and sipped it while checking emails and getting some work done.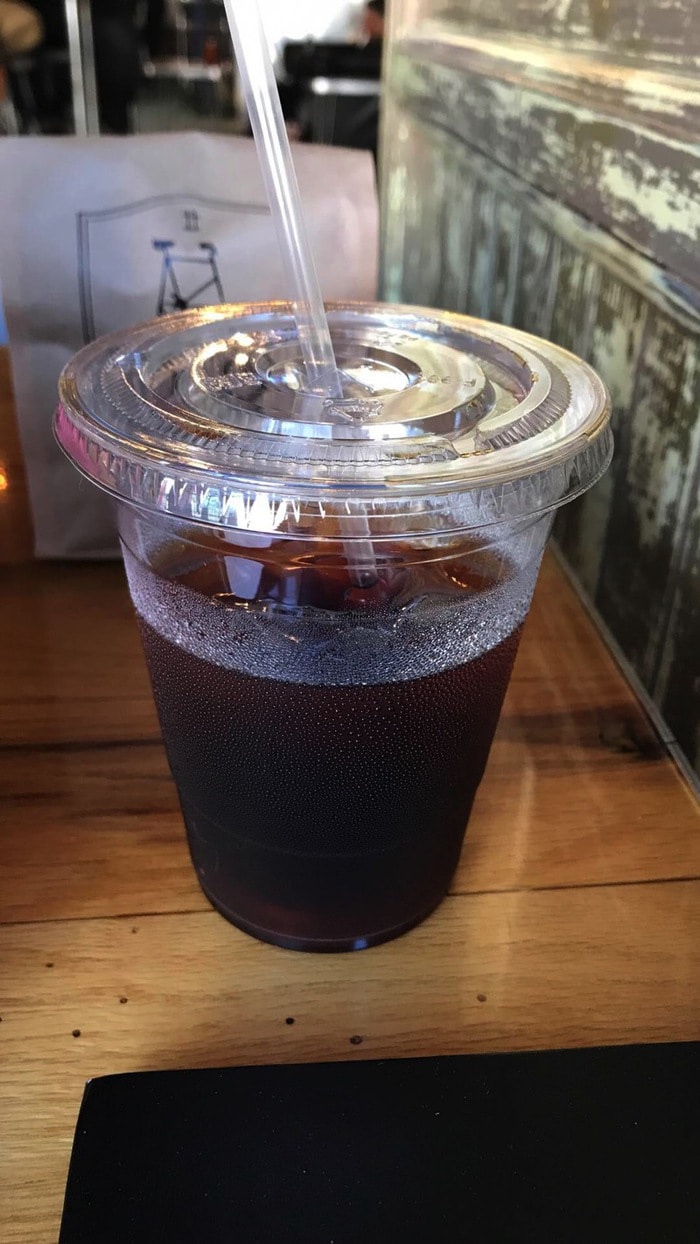 Around 10ish I started to get hungry so I headed home to eat breakfast.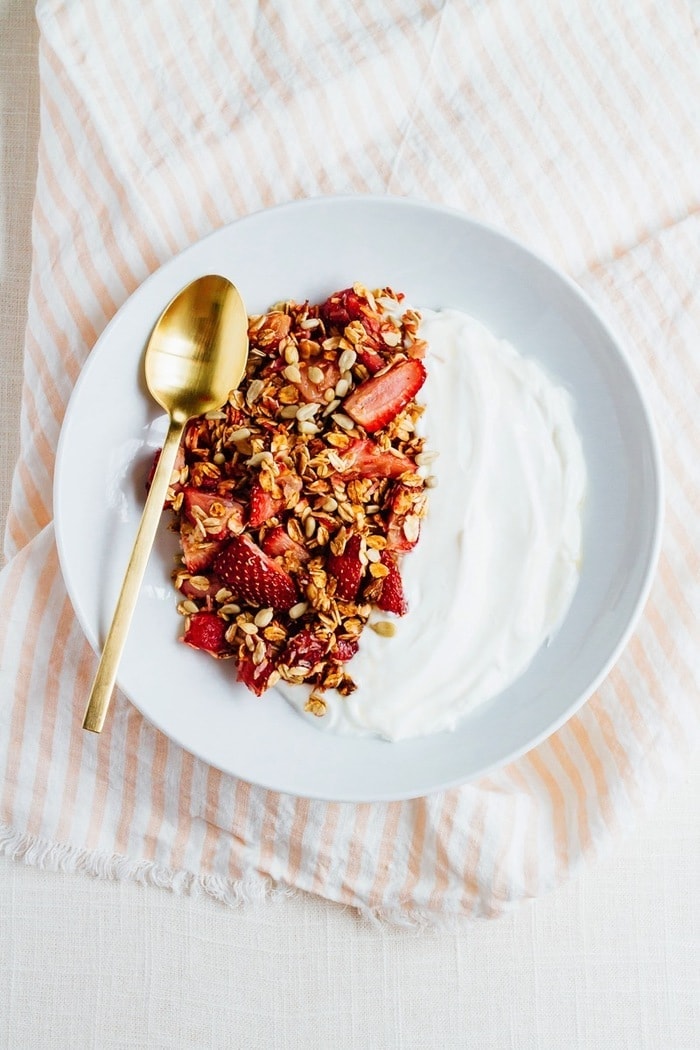 This gorgeous roasted oat and strawberry yogurt parfait was waiting for me and it tasted as lovely as it looks. It's like eating a berry crisp dessert for breakfast. SO good! I don't know why I've never thought to roast fruit for a breakfast bowl before, but it's pretty much guaranteed that I'm going to be roasting lots of fruit this summer.
The yogurt parfait recipe is from Self Magazine's new SELFstarter program which offers meal plans, grocery shopping lists and shopping discounts. You can get a sneak peek of the program and grab the recipe here.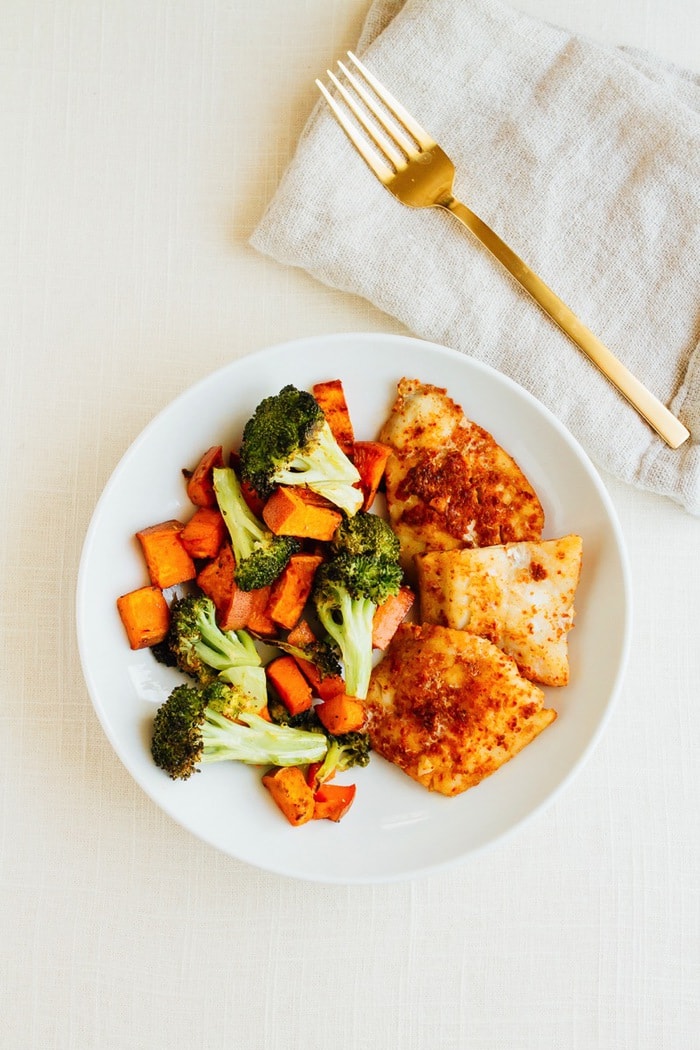 I usually do a big salad for lunch, but yesterday I had some defrosted cod in the fridge that needed to be cooked so I tested a quick sheet pan recipe. For the veggies I just used a little melted ghee, salt and pepper and for the fish I used melted ghee and Trader Joe's chili lime seasoning.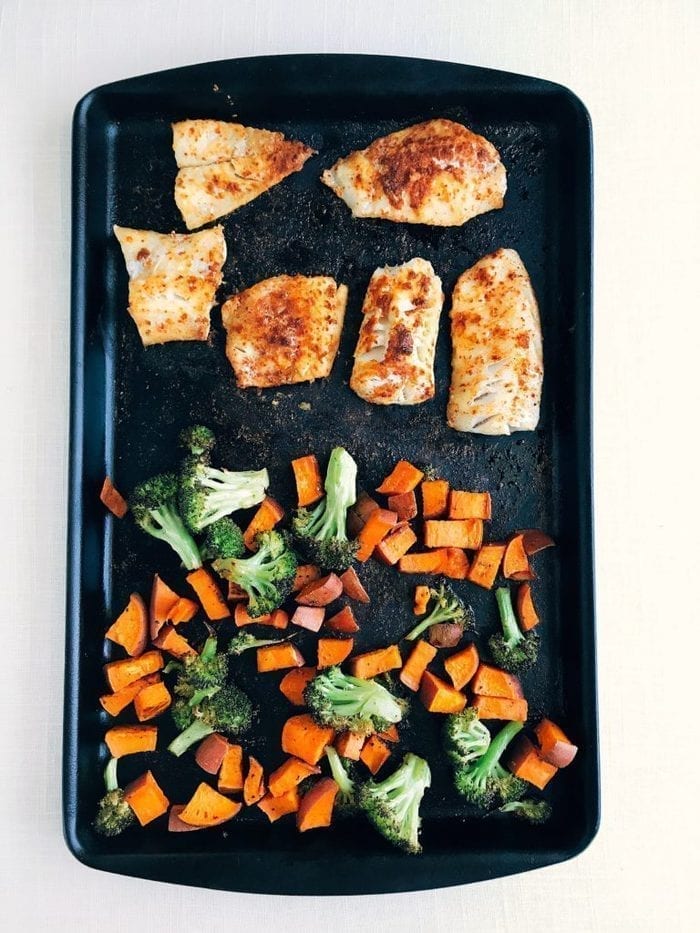 It turned out surprisingly well so I shared the full recipe over on Instagram.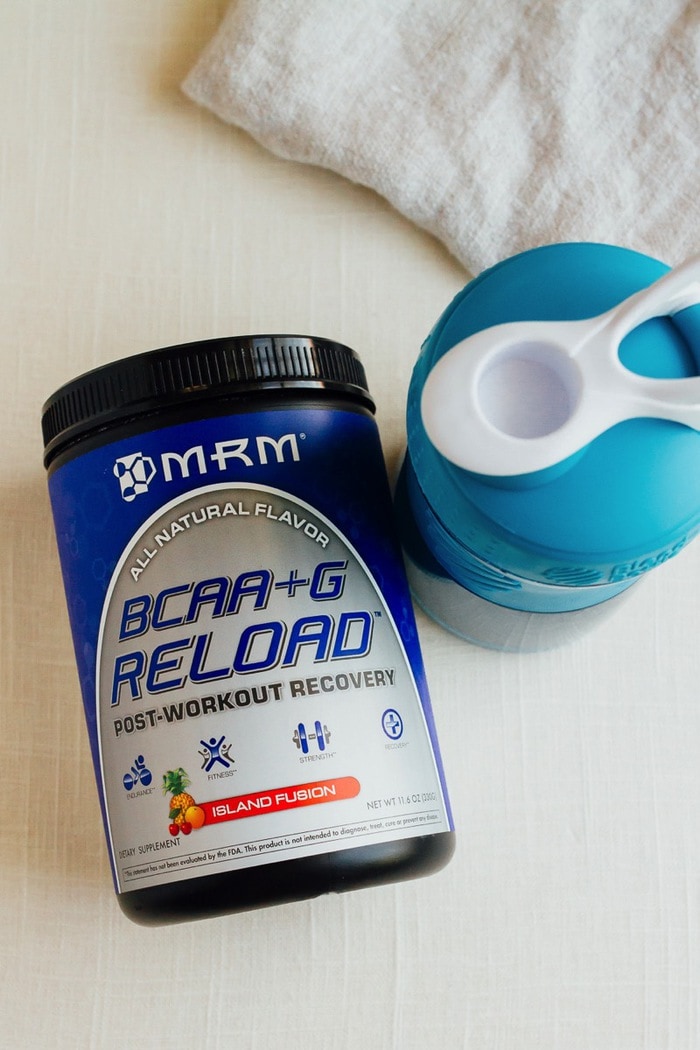 At some point in the afternoon I made a little MRM BCAA + G post workout recovery drink. Just three scoops of this stuff, water and ice. I have been on the hunt for a BCAA option without artificial flavors and sweeteners since my trainer recommend I start taking them and finally found the MRM brand.  If you're unfamiliar with BCAAs (branched-chain amino acids), they're the building blocks to protein and taking them in this form is good for muscle recovery. It helps to reduce fatigue, muscle soreness and helps prevent muscle breakdown.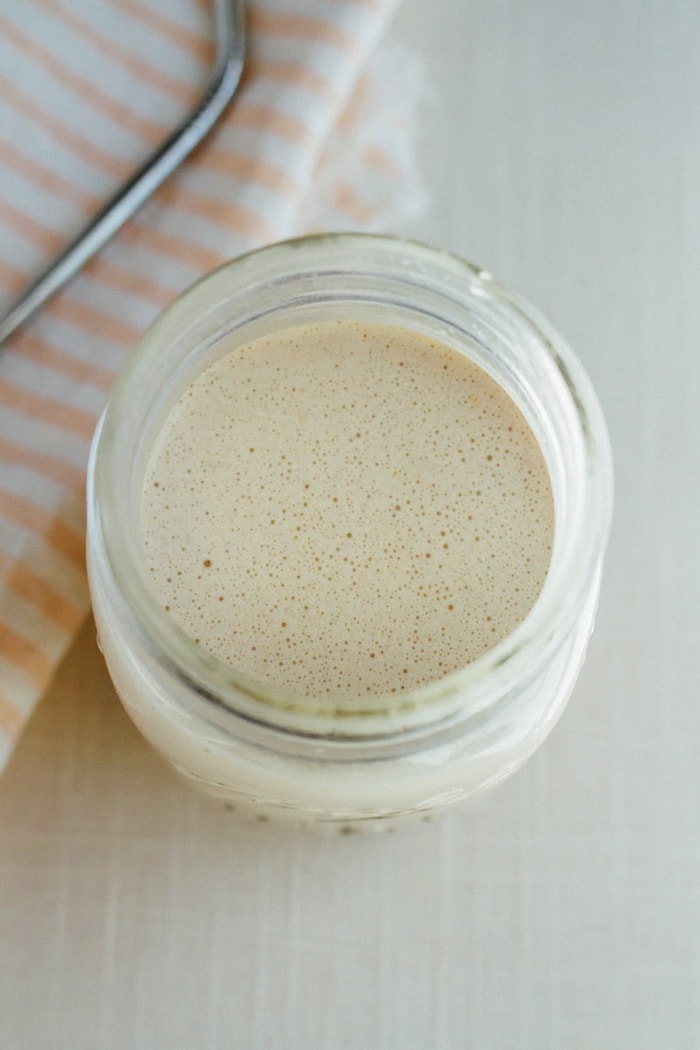 A little later I made a quick smoothie with vanilla whey protein powder (I have the Organic Valley brand right now), 1/2 banana, peanut butter and ice. Oh, and I also added the Moon Juice Sex Dust sample I had picked up from Boketto Wellness. Still not sure how I feel about all the Moon Juice dusts, but I'm definitely intrigued.
After work Isaac and I took a cycle class together at a new studio here in Richmond called CycleBar in Greengate. It's their grand-opening this month so my friend Alyssa hosted a private ride and it was a blast! If you're local to Richmond and interested in trying a class, they're offering free classes from May 11 through May 21.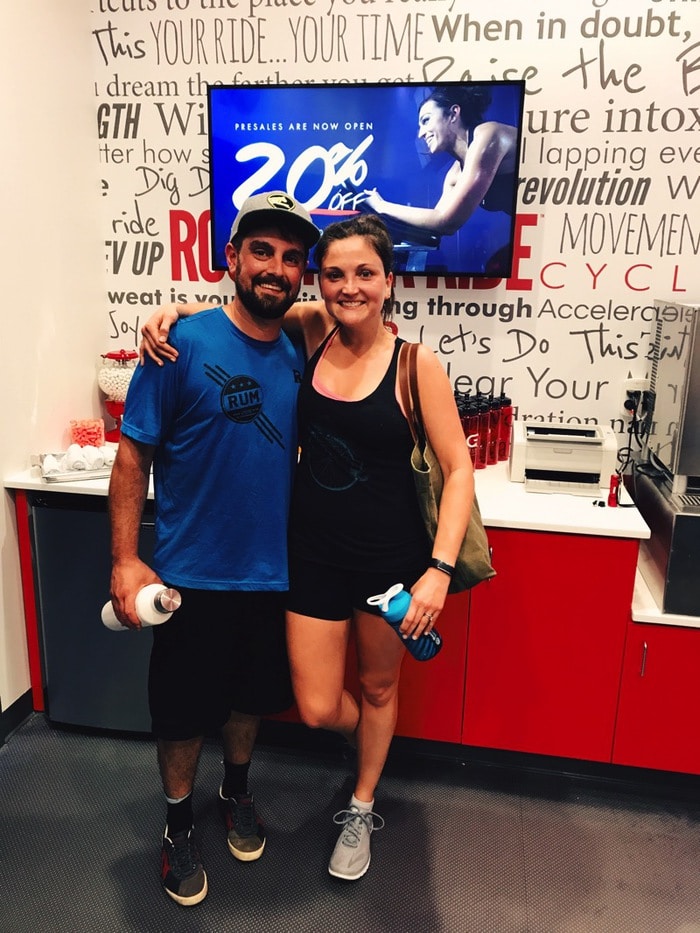 After class we came home and made a quick Terra's Kitchen meal for dinner. I showered while Isaac started dinner and then I finished dinner while Isaac showered. 30 minutes later we were both showered and eating the Malaysian Red Curry Chicken Bowl with curry-spiced chicken thighs, sautéed onions and peppers, jasmine rice and a spicy almond butter sauce. This was our second time ordering this meal. It's a good one! I took a photo, but it was dark so it didn't turn out. 🙂 We are still huge fans of Terra's Kitchen and typically order at least 3 meals a week. If you haven't tried it yet and are interested, use code BIRDFOOD for $30 off your first order!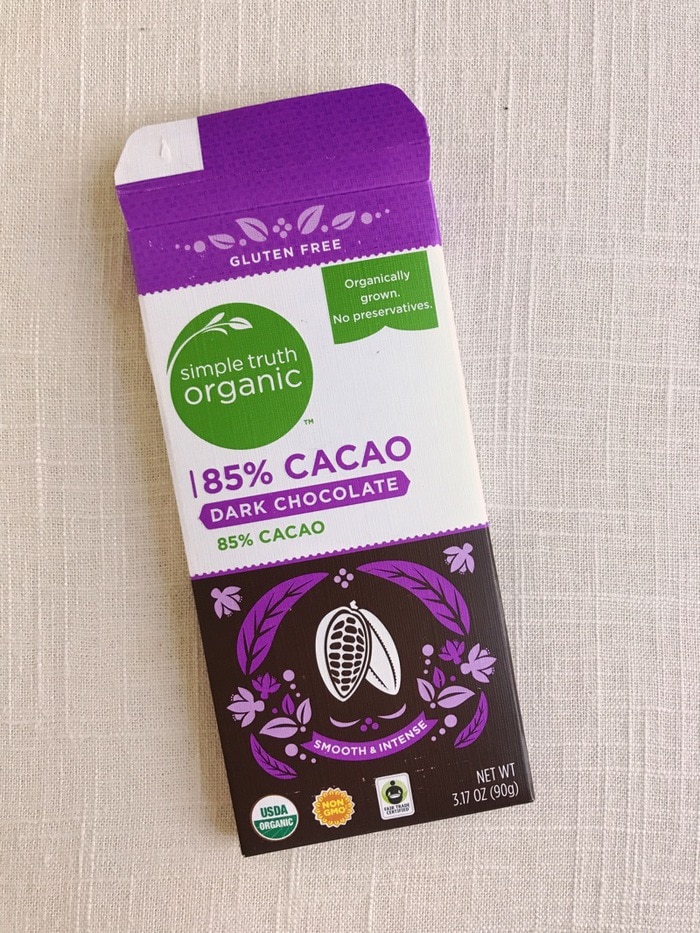 After dinner I had three squares of dark chocolate while catching up on New Girl. And then it was time to hit the sack!