Yesterday marked 7 lovely years together for Isaac and I!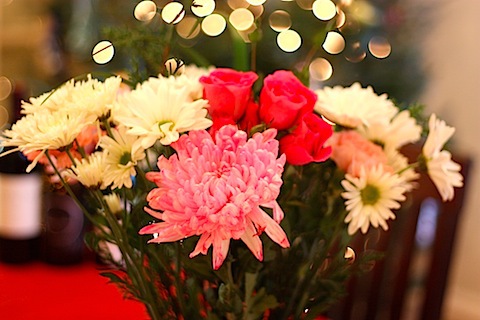 Each year we do something different to celebrate our anniversary and typically it involves a nice dinner out. We decided to change things up this year and plan a day trip instead of a dinner. At first we thought Colonial Williamsburg would be fun, but ultimately decided to take a day trip to the Charlottesville area to check out a Virginia winery and brewery.
Virginia actually has quite a few vineyards in the Monticello region so it was hard to pick just one to visit. We'd heard great things about Veritas Vineyard and they offered Saturday morning tours so that's where we went.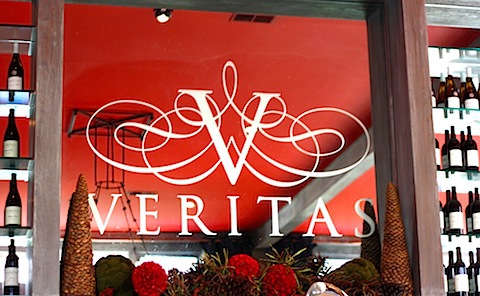 Vertitas is only about an hour and half from Richmond, right at the foot of the Blue Ridge Mountains.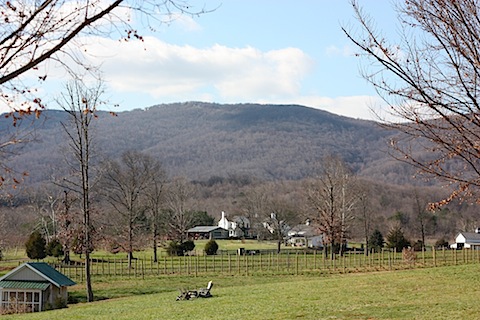 I knew we picked the right winery to visit when we arrived to a cozy, crackling fire and beautiful Christmas decor.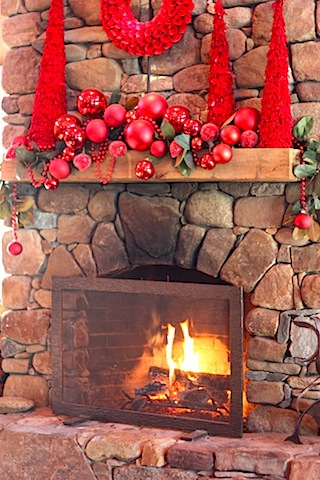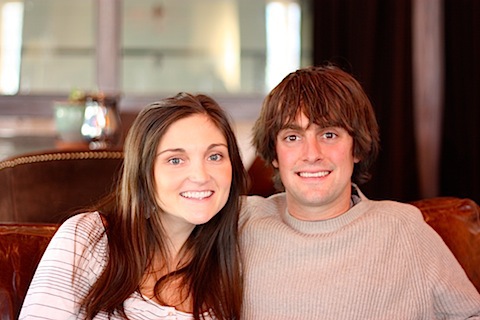 Rebecca, our lovely tour guide, was very knowledgeable and personalized the tour for us since we were the only ones on the 11AM tour. I had never been on a winery tour and knew little about the process of wine making before yesterday. Not only did we learn a ton about the history of Vertias but I also learned how scientific the process of wine making is.
Now I feel like I know more than just what varieties of wine I like to drink. 😉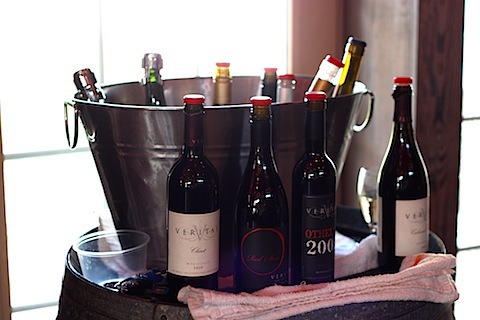 Throughout the tour we tasted 8 different wines from the Scintilla, a brut sparkling wine to Othello, a port wine that has been fortified with brandy. I liked almost all of them but my favorite was the Scintilla. I loved the bubbles and light fruit flavor.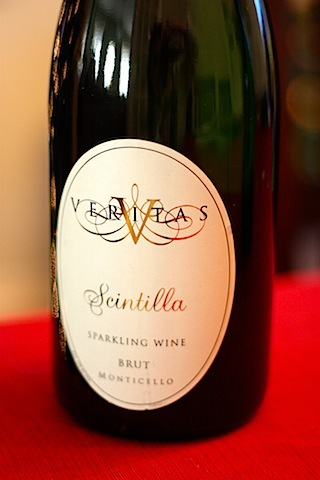 We liked the wine so much we ended up joining the Wine Club and heading home with the 3 wines for this month:
Scintilla, a brut sparkling wine that shows a rich golden color and has a brilliant reflection with small elegant bubbles. The aroma and flavors are extremely fresh and crisp reminiscent of acidic fruits such as lemon, green apple and pear, accented by a touch of yeast and toasted brioche. The finish is clean, long and showing beautiful acidity which is heightened by creamy overtones.
White Star, a complex but palate friendly style of wine. The varietal blend of Viognier, Traminette, Chardonnay, and Petite Manseng create layers of ripe tropical fruits such as peach, apricot, mango, pineapple, tangerine and coconut that meld beautifully with the bright acidity.
Claret 2010 (a Bordeaux-style blend with Merlot, Cabernet Frac and Petit Verdot). It has a delicate balance of fruit and spice. The palate is soft, elegant, and fruit forward with layers of red and black cherry, blackberry and currant. The tannins give firm structure, leading to a soft but lingering finish. A great wine to enjoy with almost any type of food!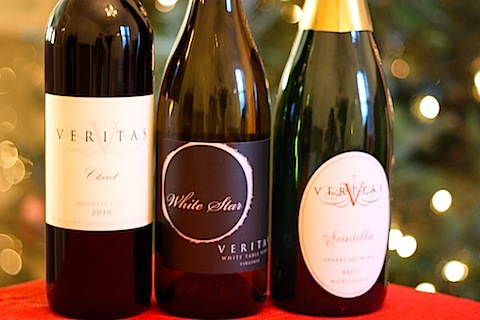 After leaving the winery we drove about 5 minutes down the road to Blue Mountain Brewery. This is one of Isaac's favorite Virginia breweries so we were excited to visit. We sat at the restaurant bar and enjoyed a hummus plate and tried a few of the beers, all of which were very tasty. My favorite was the Hibernator Doppelbock.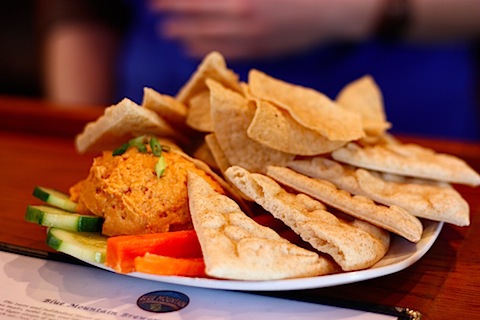 I was also super pumped to find out that they had a locally made ginger kombucha on tap. It was delicious!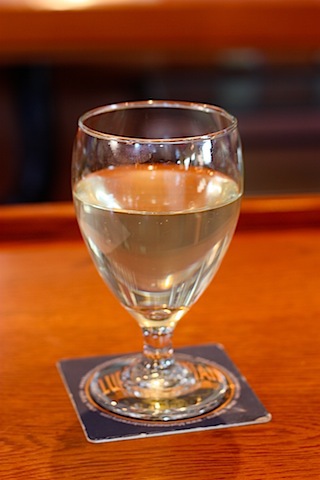 By this time it was around 2:30PM and we were quite hungry so we headed to Charlottesville for lunch. I had been wanting to visit the C-Ville Great Harvest Bread Co. ever since it was opened by Kath and Matt earlier this year.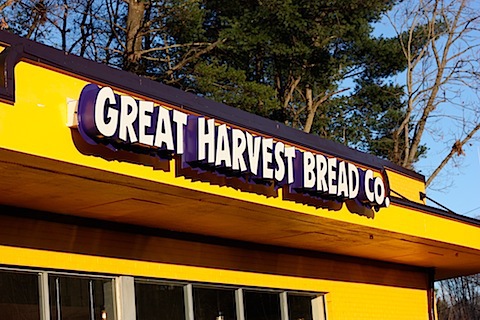 The menu is packed with a ton of tasty sandwiches. Per Kath's recommendation Isaac and I ordered the Curried Tuna Salad and Monticello Garden hummus sandwich, both on the Dakota bread.
We split the sandwiches so we could both taste each of them.
As expected, they were delicious! I loved the combo of lemony hummus with olives and the curried tuna salad with crunchy cucumbers and lettuce totally hit the spot. The Dakota bread, a 100% whole grain bread with pumpkin seeds, sunflower seeds, millet, and sesame seeds mixed into it was soft, seedy and perfect for bird food lovers like me. 🙂
We also took home some goodies from the shop including a couple loafs of bread, a few apple streusel muffins, an eggnog scuffin and some of the new Turtle cookies! We're definitely stocked up on breads and baked goods for the week.
After a quick stop by Kath + Matt's new house for a tour and beer tasting, we headed home and crashed. It was such a fun day of exploring, but we were exhausted and stuffed – no need for a big dinner out this year!