Lookie what I found at Whole Foods this afternoon.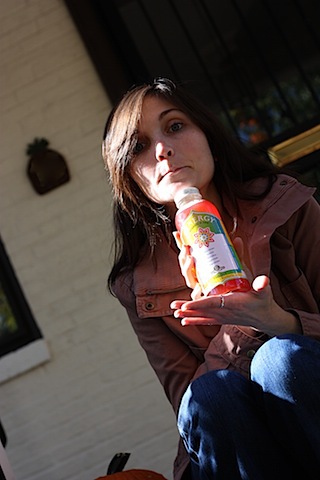 Kombucha!! Synergy GTs Kombucha was pulled off the shelves earlier this year due to the alcohol content of it's drinks and many people (including me) were a little sad. Imagine my surprise when I saw GTs back on the shelves today. There were only about 5 flavors but luckily they had one of my favorites, Trilogy. Want to learn about the past history with kombucha? Read this little story.
Enjoying my two faves on a Sunday afternoon.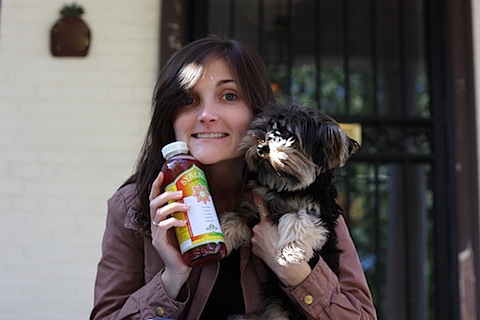 Rewinding back to the start of the weekend, I came home from CA Friday evening and was surprised by both the cold weather. Isaac and Olive picked me up at the airport. We stopped by the grocery store, came home and watched the Mod Fam episode I missed last week, and crashed.
It was a good thing I went to bed early because Saturday started early with the Run to the River race. Isaac ran the 10K and I walked/ran the 5K. It was a small race, but for a good cause! The best part was that dogs were allowed and the course was interesting (hello, massive grassy hills). After getting our energy out early, we came home, cleaned the house, started cooking and then MY FAM ARRIVED!!!
We gave them a tour of our new place and went exploring around the neighborhood. All that walking made us hungry so I prepped a little cheese plate with gruyere, honey crisp apple slices, Laughing Cow swiss cheese, TLC party crackers and some fancy LaVosh Hawaii Ten-Grain crackers that Isaac picked up from River City Cellars.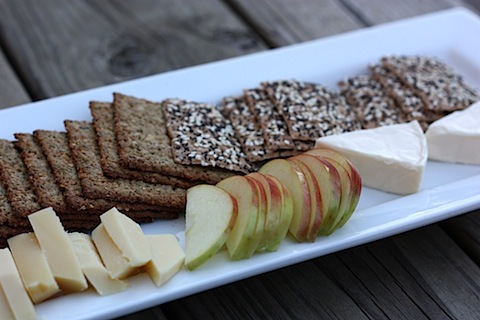 For dinner I made Sweet Potato and Lentil Chili from Eat, Drink, and Be Vegan (one of my favorite cookbooks). Continuing my pumpkin obsession, I made Pumpkin Cornbread from Real Mom Kitchen to pair with the chili.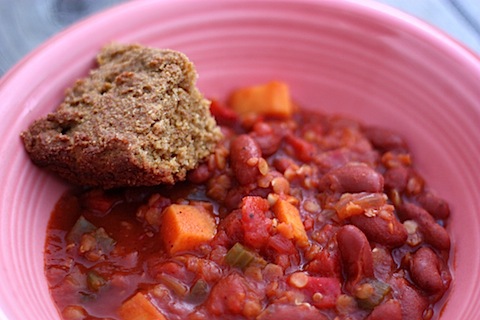 This meal was delicious, hearty and perfect for a chilly fall evening! Everyone really enjoyed it and I don't think the meat was missed at all. The recipe for the chili is posted online if you are interested, but I would highly recommend purchasing Dreena's cookbook as everything I've made from it has been a winner.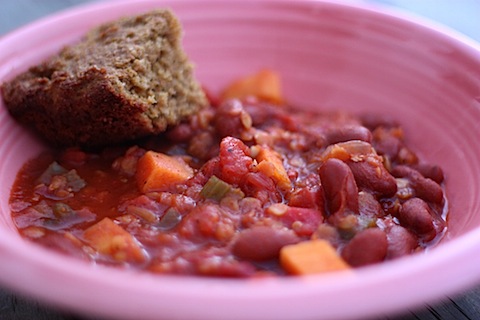 Visiting with my mom, sister, brother-n-law and niece was so fun. It had been way too long since we'd all hung out.
This morning I went to an early morning zumba class and danced like crazy. I'm not the best at choreographed cardio classes but zumba is a blast and I just remind myself that as long as I keep moving I'm still getting a good workout in!
After the gym, we went to brunch at Lulu's Restaurant for Isaac's mom's b-day. Everyone at the table liked their order but my omelet was an ultimate fail. I ended up not eating or paying for my meal. :/ To perk things up Isaac suggested we go to Whole Foods for a treat and of course I was up for that. I ended up filling up on apple slices and apple pound cake, which were both being sampled, but also picked up some maple yogurt and hemp granola to tide me over.
The rest of day was spent cooking and hanging out with this little lady.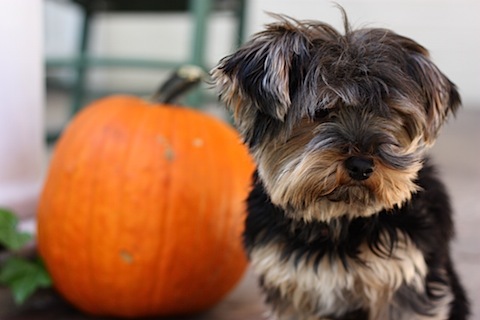 Throughout the day, I snacked on a pumpkin oatmeal cookie that my mom brought for us.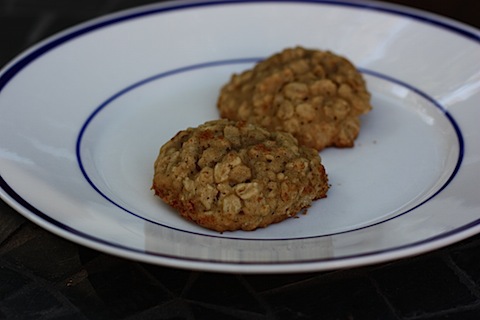 Cookies made by your mom always taste the best!
Olive worked on her latest trick (rolling over) and she and I both munched on a few Sammy Snacks, locally made treats for both dogs and humans. It's kind of odd to eat dog treats, but they're really tasty.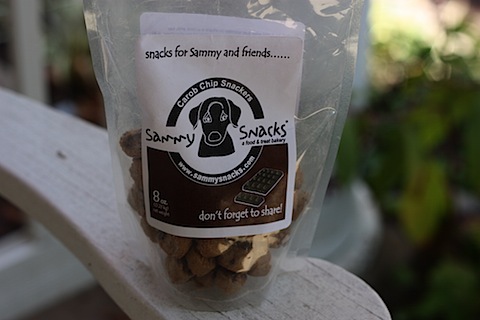 Olive likes the Carob Chip flavor!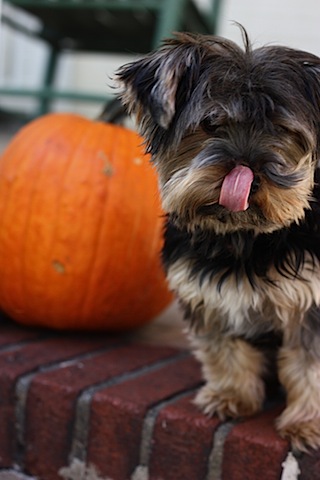 Now it's football time so I'm off to hang out with guys.
Question of the day: Have any of your favorite products ever been taken off the market? If so, what was it and how did you cope?