Last summer I kept seeing all these amazing looking homemade popsicle recipes on Pinterest. I was reminded of when my mom used to make us homemade pops in the summer and quickly decided I needed my own popsicle mold. Thanks to Amazon Prime, I had one within two days. Woot woot.
One day this summer the pop mold was looking lonely on a shelf in the pantry and I thought it would be a good idea to pour one of my green protein smoothies into it.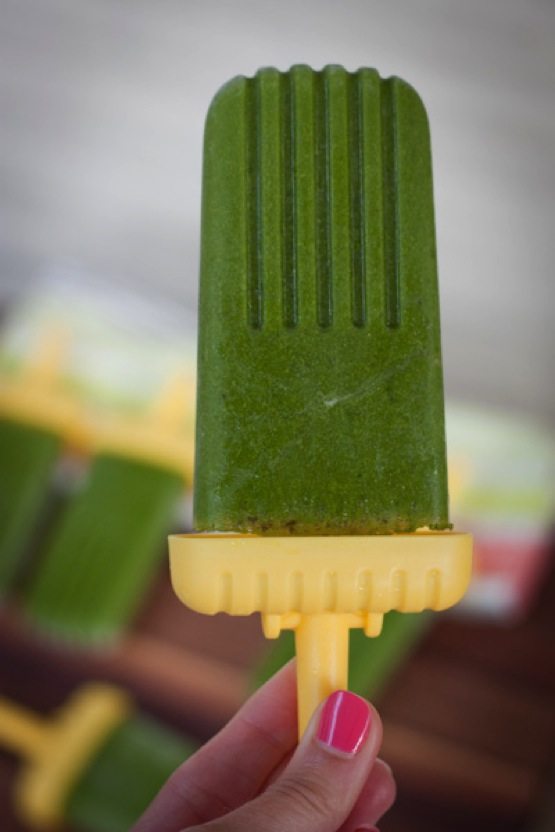 A few hours later I had vibrant green protein pops — similar to the recovery pops I made earlier this year with King of Pops, but with the addition of protein powder and coconut water and no peanut butter. Now that I think about it, I should share the Lean Green Elvis pop recipe here too. If y'all are interested, I will. 🙂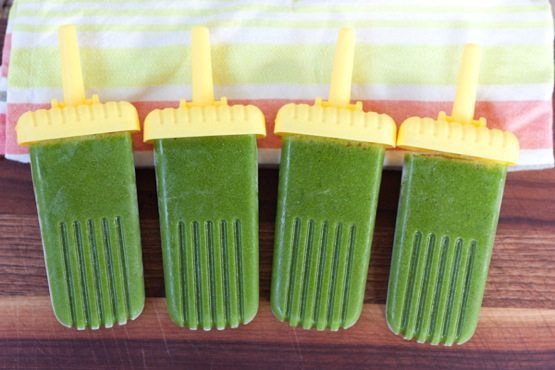 The combination of coconut water, Almond Breeze almond milk, banana, spinach and vanilla protein powder make for a sweet, refreshing pop that's perfect after an outdoor workout or as a mid-day snack by the pool. You could even have a popsicle as part of your breakfast if you want. They're less than 65 calories each, have no added sugar and 4 grams of protein!
I'm pretty sure kids would love them too. It would be a great way to get them to eat spinach. And if you don't want to give them protein powder, you can simply omit it from the recipe.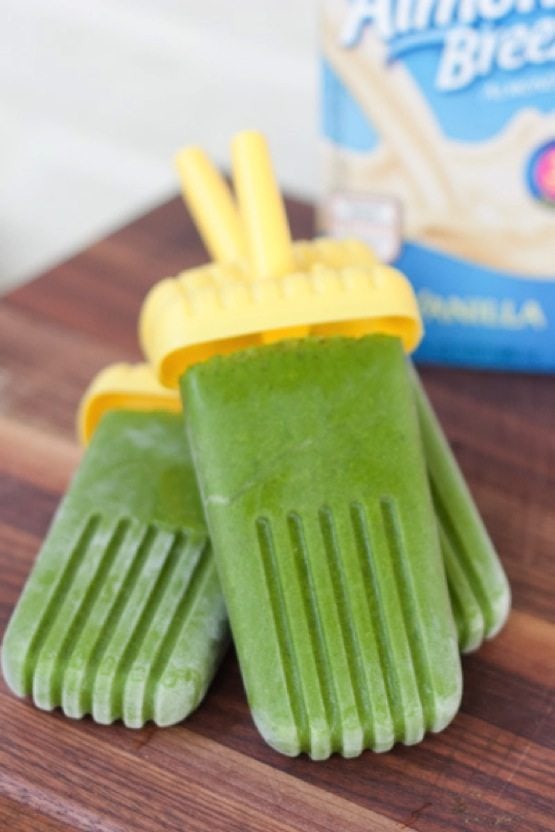 I tend to drink things really quickly (a.k.a. my smoothies disappear in minutes) so it's nice to have a smoothie in pop form because it seems to last longer. 🙂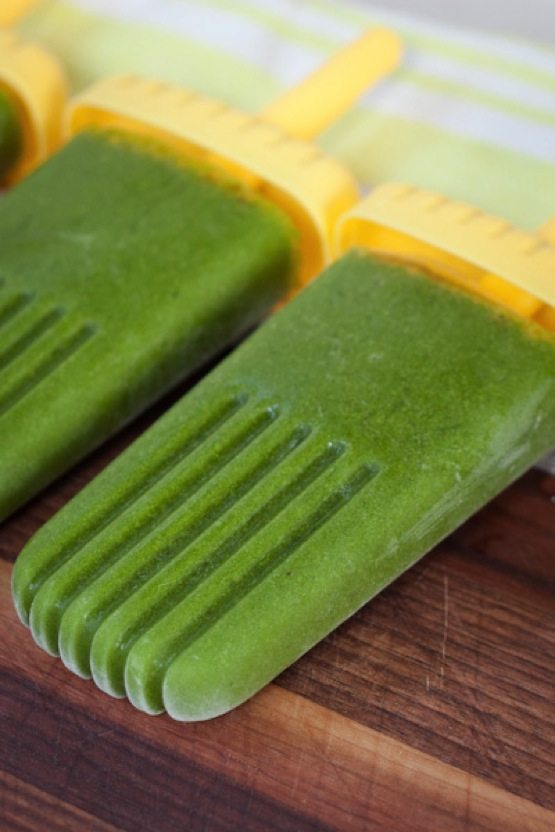 Print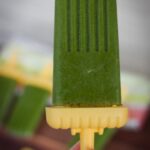 Green Smoothie Protein Pops
Author:

Yield:

5
---
Ingredients
1 cup raw baby spinach
3/4 cup Almond Breeze unsweetened vanilla almond milk
3/4 cup coconut water
1 scoop vanilla protein powder (I used Sunwarrior)
1 1/2 bananas
---
Instructions
Place all ingredients into a high-powder blender and process until smooth. Pour into 5 ice pop molds and freeze until solid (about 5-6 hours). To serve, dip the bottoms of the molds in hot water for a few seconds so the pops slide out easily. Enjoy.
Have you ever made your own pops? What's your favorite flavor?