Hi from Tecate, Mexico! As I mentioned in my last post I'm spending the week at Rancho La Puerta, a beautiful health and wellness spa right outside of San Diego. It's only been one day (not even a full 24 hours) and I can already tell that I'm going to absolutely love it here. The grounds are gorgeous, my villa is amazing (picts below) and I've already planned out a bunch of fitness classes, activities and seminars that I want to take part in this week.
Going on a health and fitness vacation has been on my bucket list for ages. I remember seeing articles like this one in fitness magazines years ago and thinking about how cool the resorts sounded. Now I'm getting to experience one first-hand — obviously, I'm pumped! I've decided my goal for this trip is to do one thing each day that I've never done before. I don't think I'm going to have an issue considering everything the Ranch has to offer — from spa treatments to hikes, open gym sessions, runs, mind-body classes, cooking courses, etc.
First off, let me show you the place I'll be calling home for the next few days.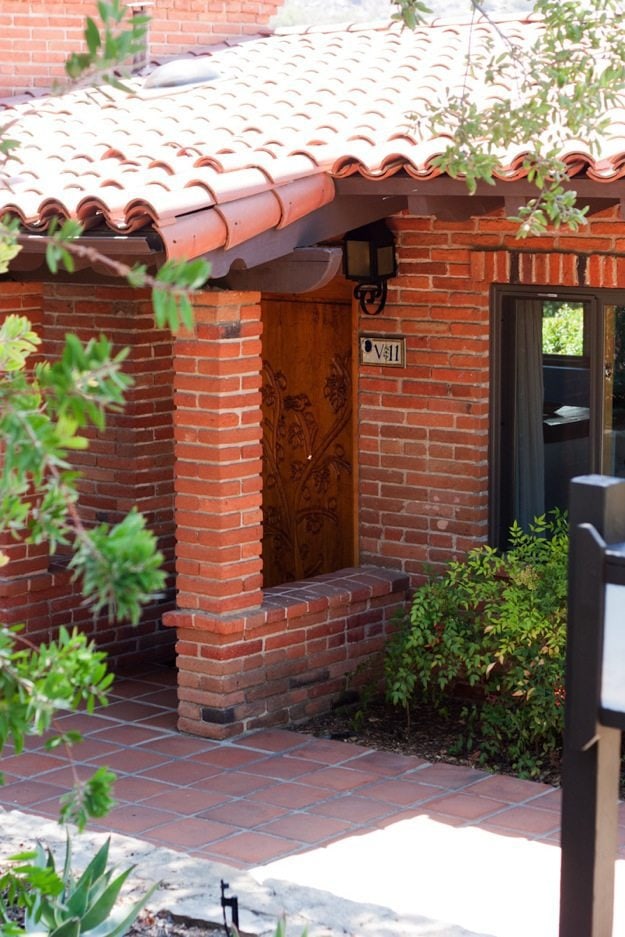 It's a villa studio nestled in a valley at the foot of Mount Kuchumaa.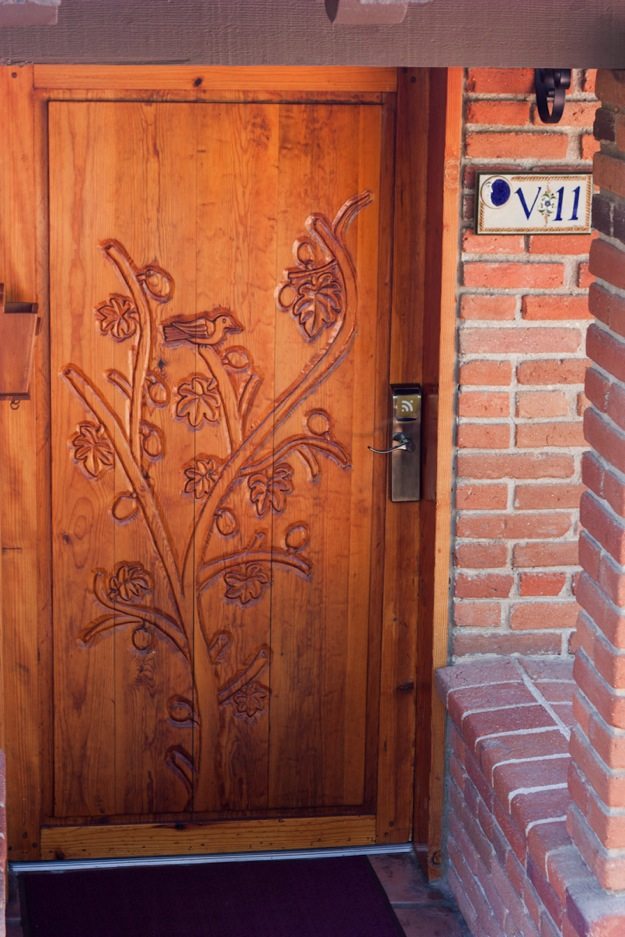 My door even has a little bird on it. As soon as I saw this door, I knew I was in the right place!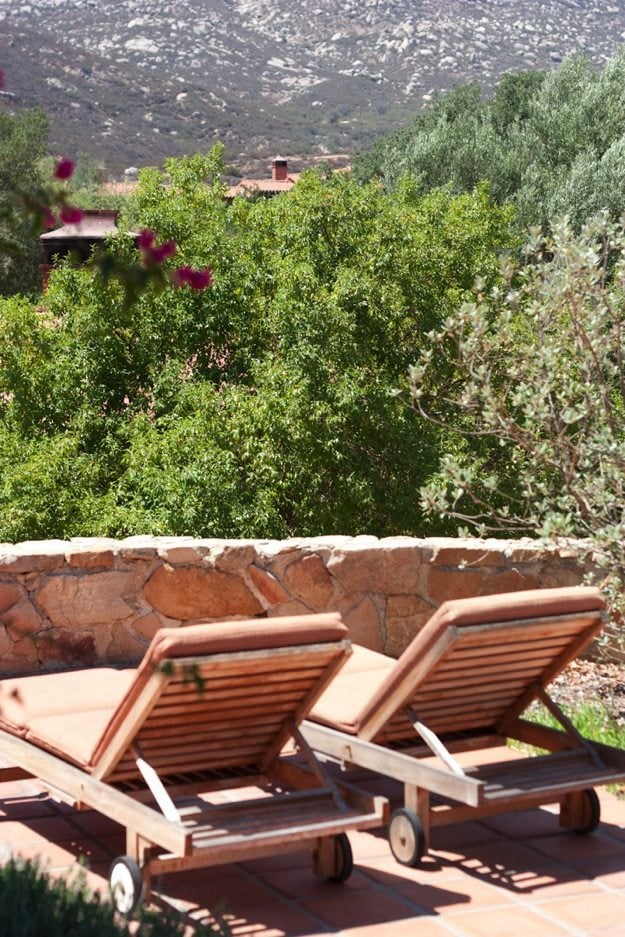 There's a private patio with a view of the mountain.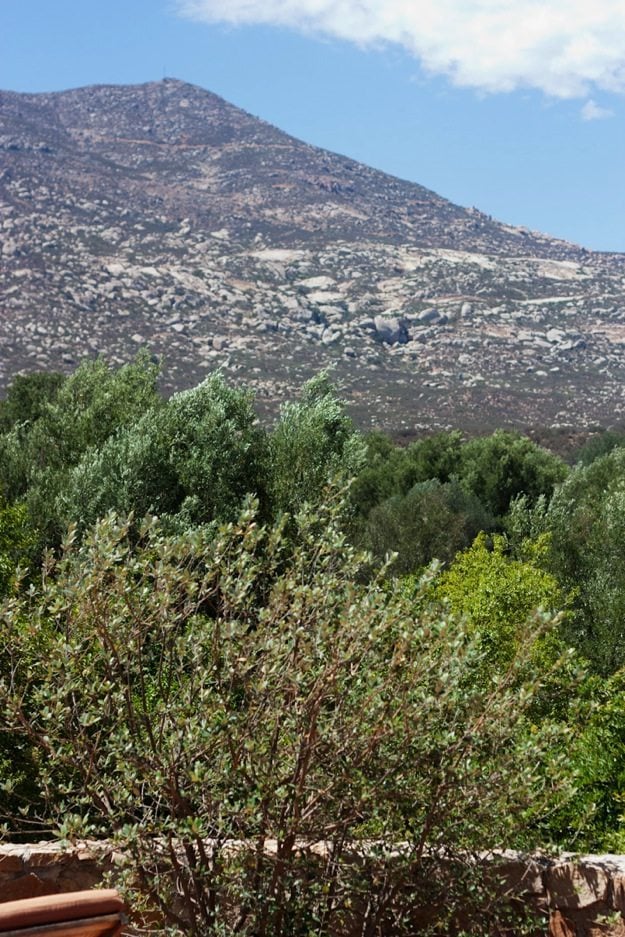 The villa itself has a ton of space and could sleep three people comfortably with both a king and twin bed.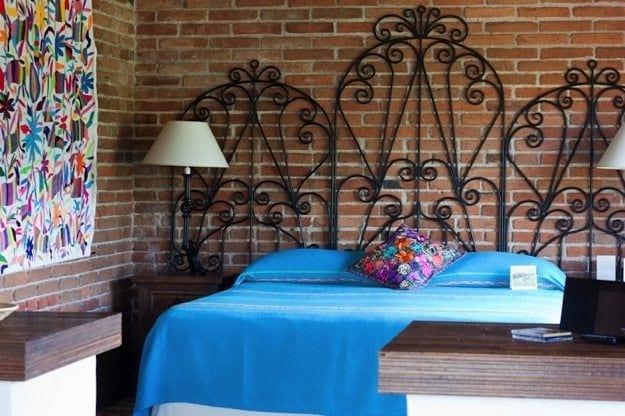 I think I'll take the king. 😉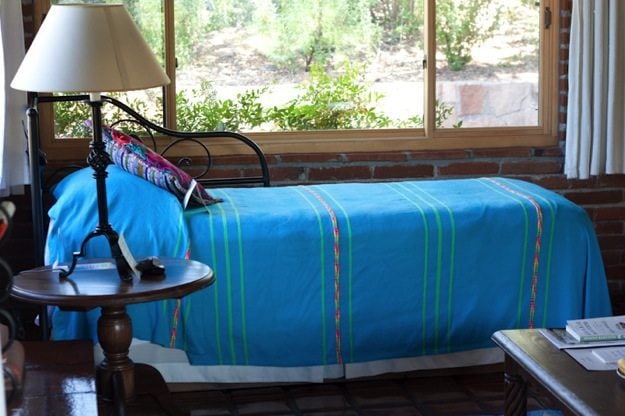 A living area with a fireplace.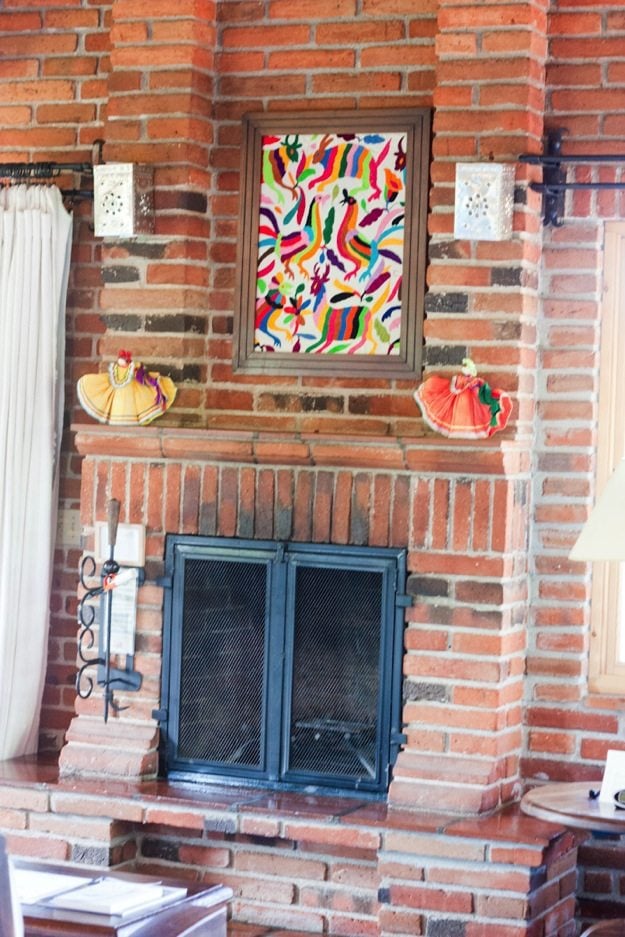 Not sure if I'll be using this, although it does seem to get a little chilly at night.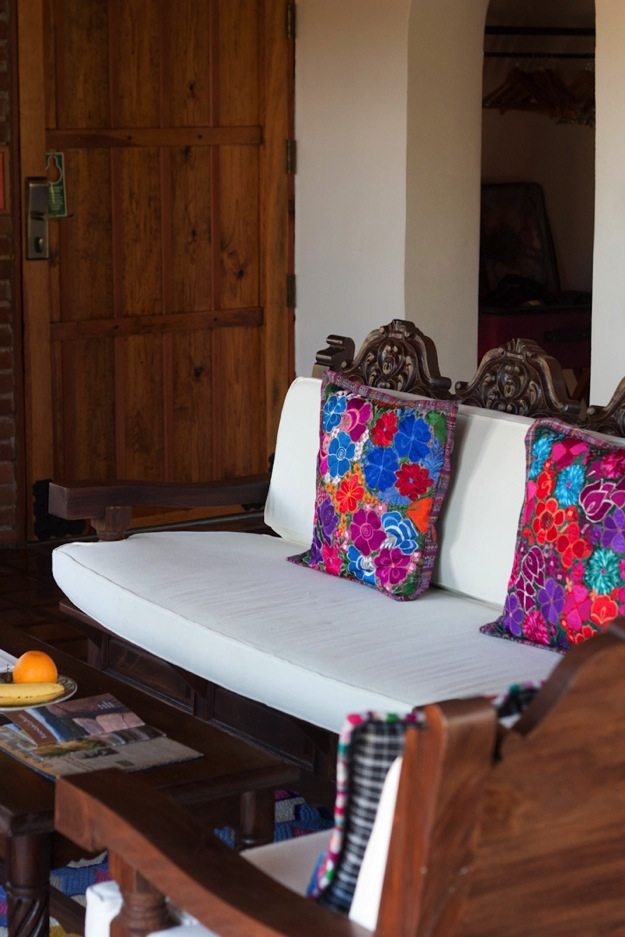 A desk.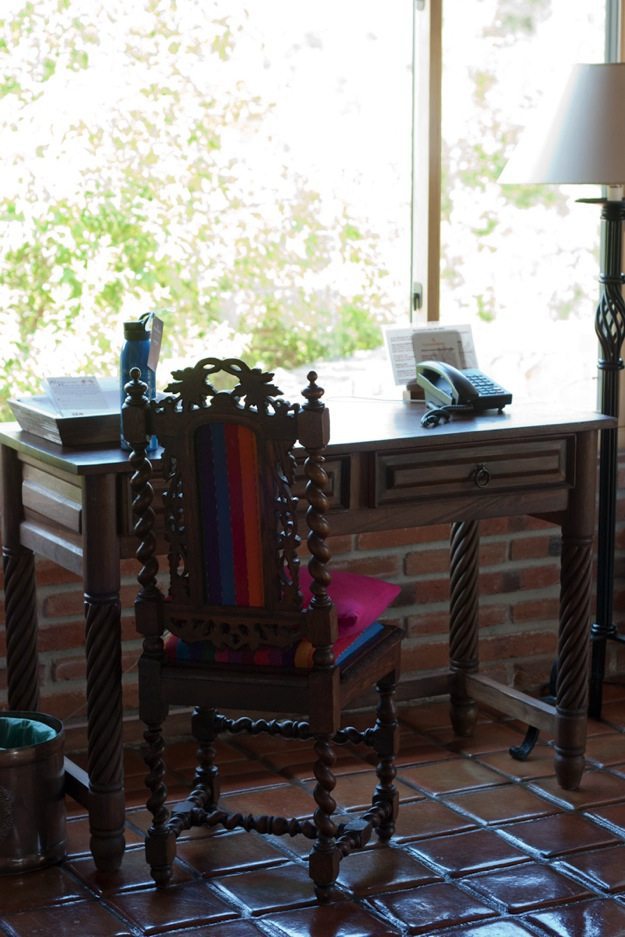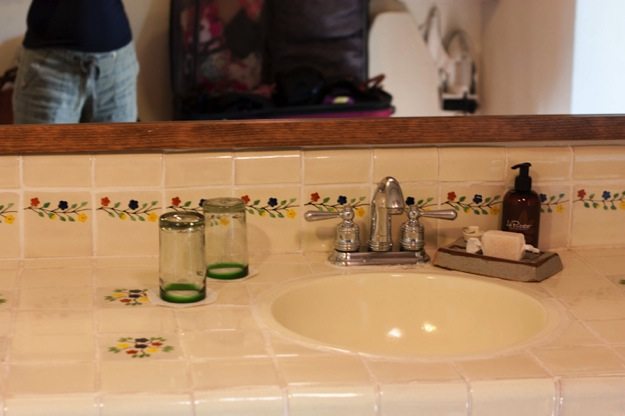 A sink outside of the bathroom.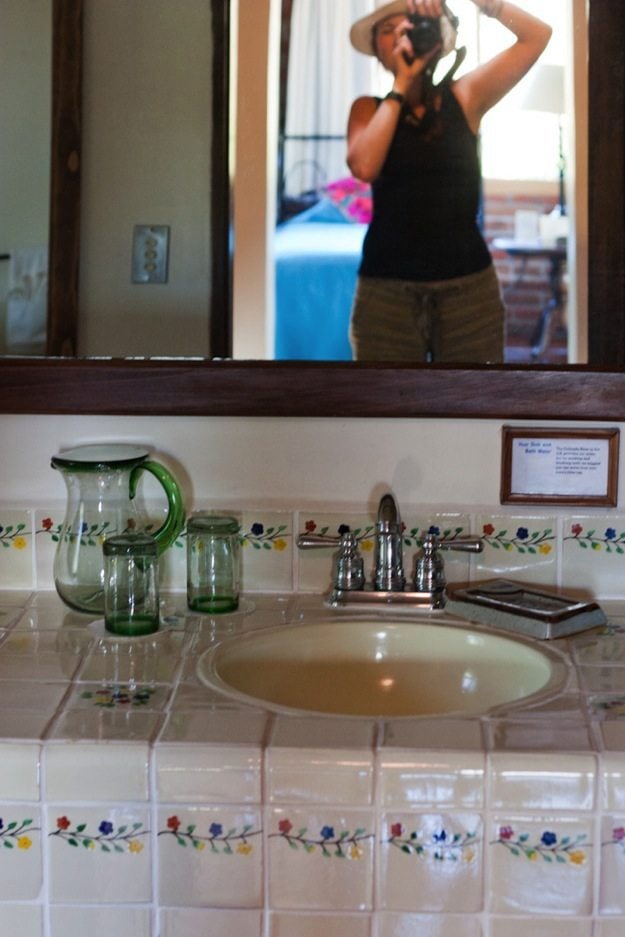 Another sink in the bathroom.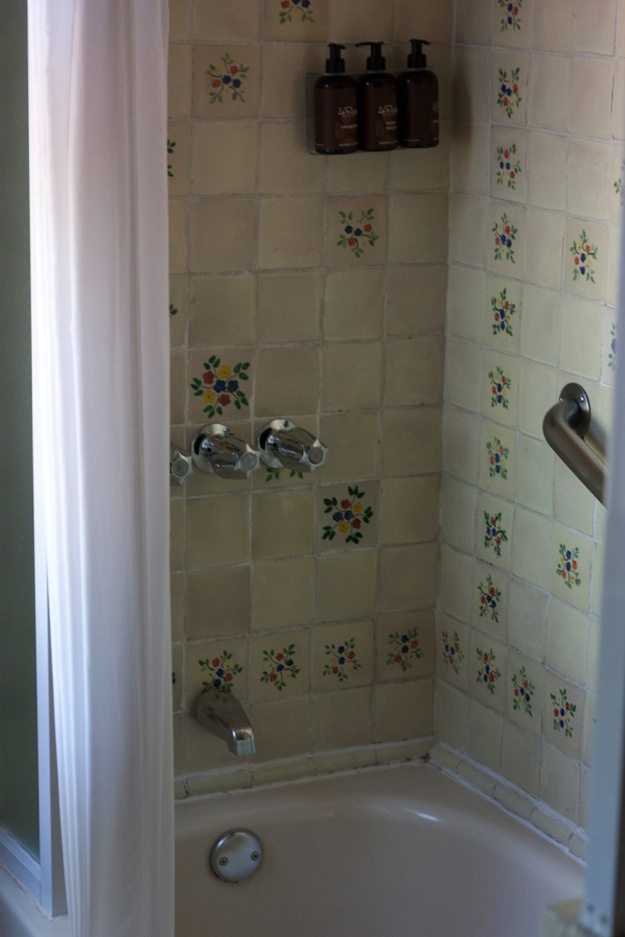 Shower.
I'm kind of obsessed with the decor. I love all the colors and shapes — especially the red "Tecate tile" flooring and the hand painted tiles in the bathroom. It makes me want to add some Mexican flair to our house.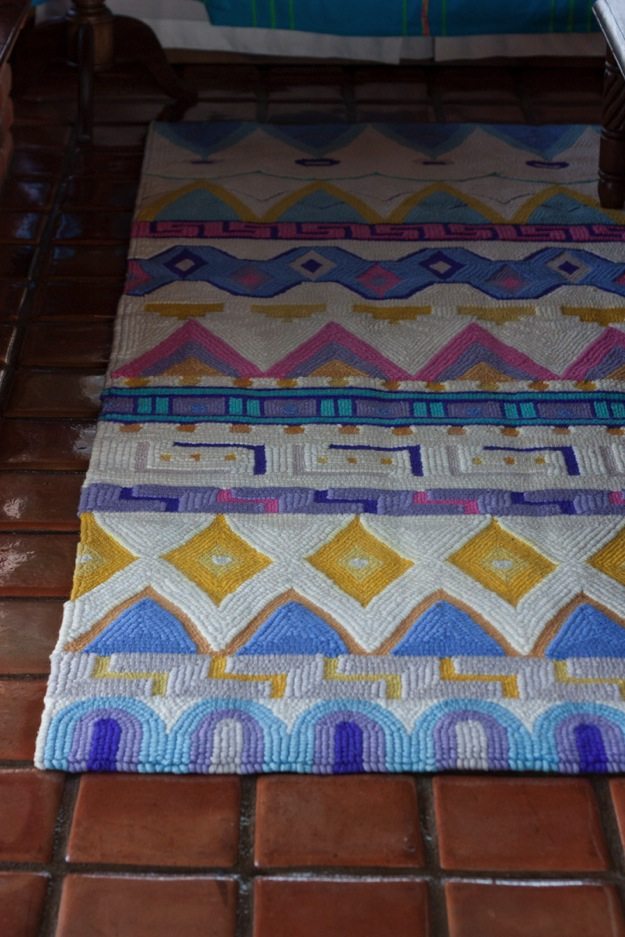 Plus THIS RUG. It's so beautiful. I feel like I really need a rug like this.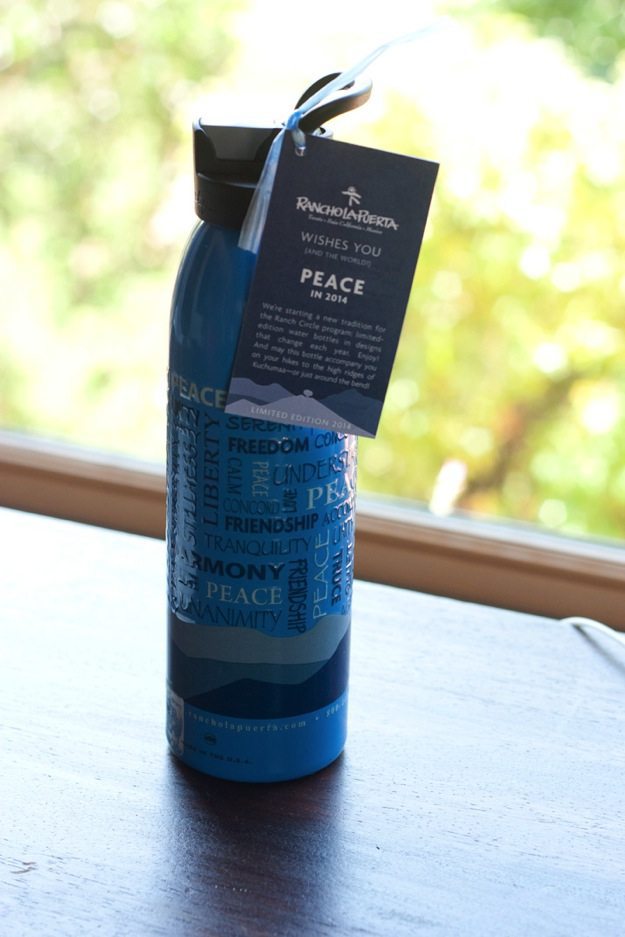 There are a bunch of other little amenities offered as well — filtered water, a mini fridge with sparkling water, tea, coffee and even a reusable water bottle to use during my stay.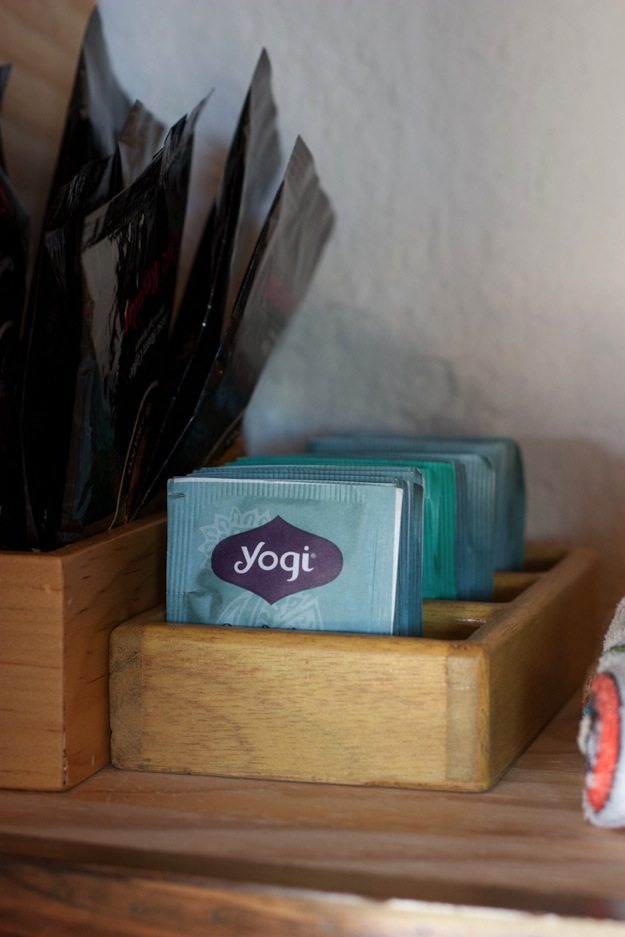 I didn't know exactly what to expect before arriving at the Ranch but I have been so impressed with everything thus far. This morning I'm off to have breakfast and take a few fitness classes — including a tennis workshop. Last time I played I was in high school trying out for the JV tennis team. Needless to say, I didn't make the team. Hopefully the pros here can whip me into tennis shape (or at least teach me how to use the racket properly).
Have a great Sunday. I'll be back with more updates from the Ranch this week. I should probably also note that I can only get on wifi in certain areas of the resort so there will be no waking up and checking in on social media in bed! 🙂
I'm going to use this week to soak up all the health and wellness bliss I can and do a bit of a technology detox. That said, my response time for comments, social media posts and emails might be a little slower than usual.