I hope you all enjoyed the Butternut Squash and Arugula Salad from Eat Yourself Skinny! Today's guest post comes from the lovely Leanne, a holistic nutritionist and the girl behind the healthy living site, Healthful Pursuit. Whether you're sensitive to dairy, gluten, soy, eggs, grains, or sugar, or are just interested in eating healthy, Leanne's fun and simple healthy recipes; of which she has more than 600 posted on her site, are a great resource for everyone.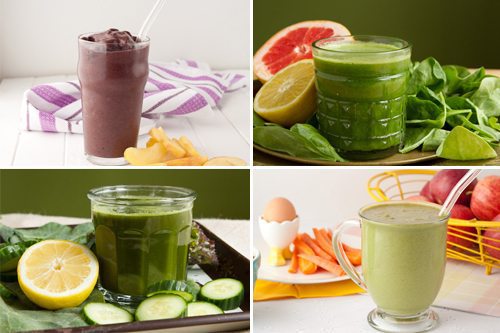 Hi Everyone! My name is Leanne and I run the recipe-loving, gluten-free living, allergen-free site, Healthful Pursuit. I'm all about celebrating my food allergies, letting go of feeling restricted by my eating style and getting excited about eating healthy. It's a rip, roarin' good time, I must say.
Somewhere between learning I was sensitive to gluten and studying holistic nutrition, I fell hard for green smoothies, juices, elixers, tonics, teas, you name it. Since then, I've developed over 20 super spectacular green drinks of all sizes, colors and types.
Why are greens so important? Well, they:
are loaded with calcium
aid in muscle relaxation and recovery
add a glow to your skin
make your hair healthy and shiny
If sucking on a pile of fresh parsley just 'aint your thing, you could pack a bunch of greens in a smoothie or juice and eliminate the stress of making sure you're getting enough greens on the daily.
Let's go through, step-by-step, on how to make green smoothies. It's easy. You got this… and if you're a smoothie connoisseur , please, share your strategies in the comments below!
Start with a liquid base: 1 cup (500mL) of water, non-dairy milk or steeped tea
Pick your green: 1-3 cups of spinach, kale, mustard greens, beet greens, collards, or chard
Pick your sweetener: medjool dates, banana, coconut nectar, pears or xyltiol
Grab some fruit: go crazy here!
How to add extra protein to a smoothie or juice:
1 tablespoon chia seed
1 tablespoon nut butter like peanut or almond
handful of raw nuts like cashews, almonds or macadamia nuts
30 grams protein powder of your choice. I really like adding Vega Vanilla Recovery Protein Powder.
Use non-GMO soy milk instead of almond milk
Add 1/4 – 1/2 cup silken tofu
If you're NOT vegan, adding 1/4 cup pasteurized egg whites is phenomenal
How to boost flavor in your smoothies and juices:
Use chilled steeped tea like peppermint, berry, or chai instead of juice, milk or water
Zest from oranges, limes or lemons
Spice mixtures like Chinese 5 spice, chai, or cocoa powder and cayenne
How to keep a smoothie under 300 calories:
Replace nuts like almonds, cashews or peanuts with the 'skinny nut', pistachio
Use water instead of milk and flavor the smoothie with all natural vanilla or almond extract
Opt for sweeteners like xylitol or stevia in place of sugar
Reduce the banana in the recipe from 1 whole banana to 1/2
And now, for a bit of recipe inspiration!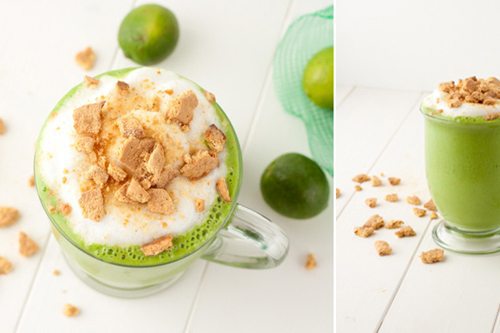 Key Lime Pie Smoothie: Vegan, gluten and nut-free key lime green smoothie that's under 300 calories. Tastes just like pie!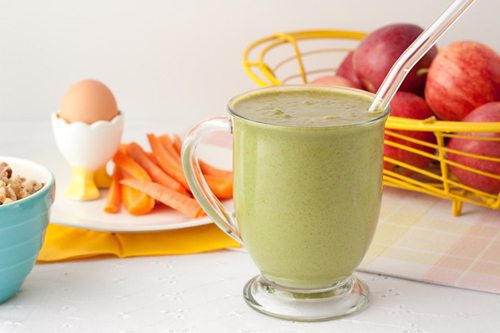 Apple Pie Smoothie: Treat your taste buds with apple pie in the morning! Instead of using almond milk with this smoothie, I opted for water with 1 tbsp walnuts to increase the fiber and healthy fats in this breakfast treat!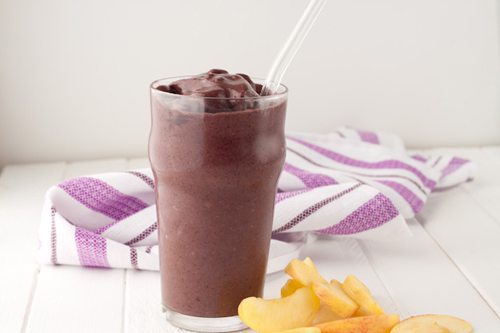 Super Woman Green Smoothie: The greens are hiding in this super food-packed smoothie. One glass and you'll be ready to fly into action!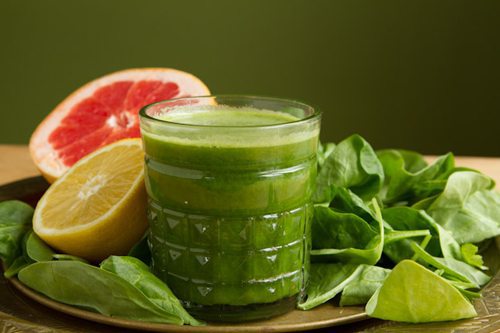 Blushing Greens Juice: Light and delicious green juice, sweetened with oranges and grapefruit. Fresh tarragon makes each sip grounding and wholesome.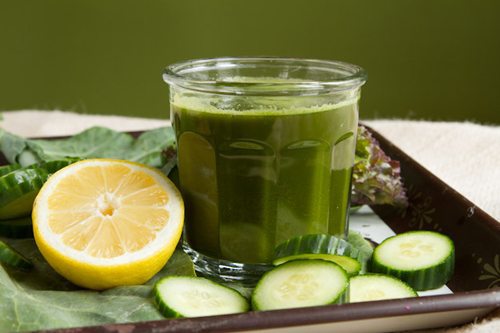 Go Go Greens Juice: a splash of lemon is all the fruit that this juice needs. It's green juice to the max!
I bid you farewell, for now. It's been a slice, an absolute pleasure.
Now, I'd love to hear from you… what's your favorite smoothie or juice combination?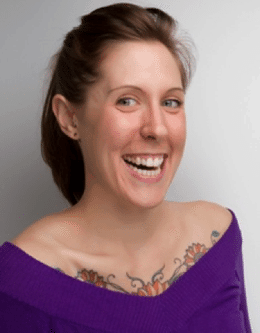 Author bio: Leanne Vogel is a holistic nutritionist who has chosen to celebrate her allergies, overcome her food restrictions, release her negative relationship with food and live freely. You can find her living out her journey as she documents her latest adventures on her blog, www.healthfulpursuit.com.
Connect with Leanne…
Facebook: healthfulpursuit
Twitter: @be_healthful