Happy Monday. I hope your week is off to a great start. As I mentioned, last week I was in Destin, Florida visiting my cousin, Brooke, and her family. Brooke and I have been close since we were young, but we don't get to see each other as often as we'd like because we now live miles apart. This year we decided it would be fun if I visited for her b-day, so I flew out on Tuesday and stayed through Saturday.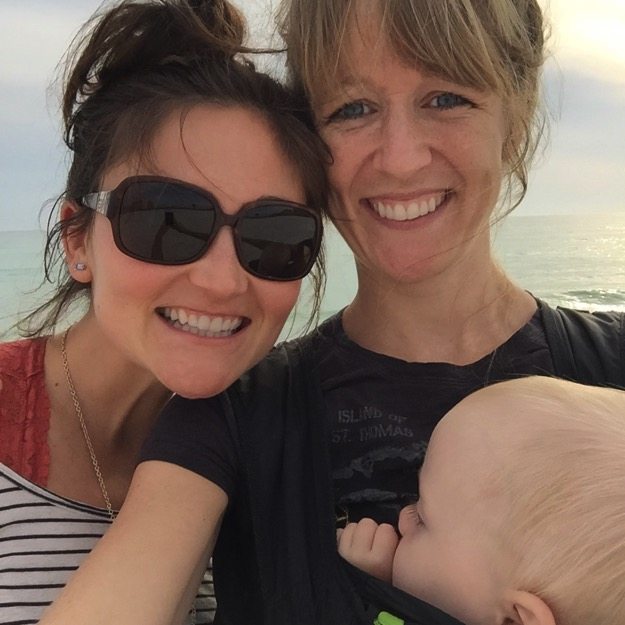 I had a great time celebrating Brooke's birthday, seeing their new house and snuggling baby June (their daughter). I posted a few pictures on Insta while I was away, but figured I'd do a little recap of my trip and this past weekend today.
I arrived in Florida on Tuesday. The weather was beautiful and we ended up grilling out for dinner. I must say, grilling out in November is something I could definitely get used to. 🙂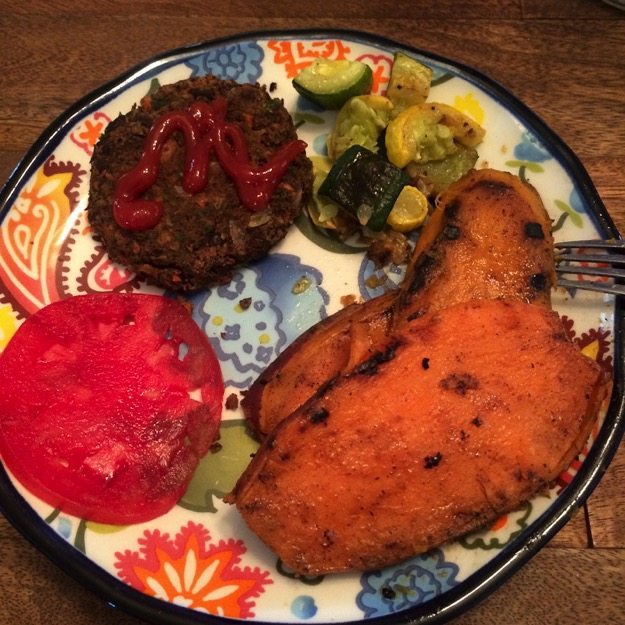 We had black bean burgers, roasted zucchini and squash and grilled sweet potato slices. Jon (Brooke's husband) grilled the potatoes with a little olive oil, apple cider vinegar and brown sugar. They were delish!
Wednesday was Brooke's birthday and the weather was really nice so we headed to Fort Walton Beach. It was too chilly to get in the water, but we had fun walking along the beautiful beach — the sand is white and the water is completely clear. I want to go back when it's warm and go swimming!
We even met a fisherman friend and saw a stingray while walking.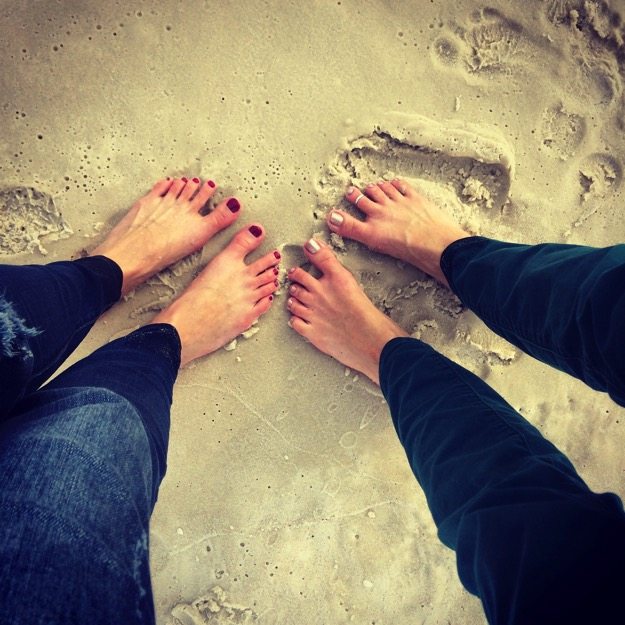 I made dinner that night using a new-to-me recipe from Cooking Light — Roasted Eggplant-Tomato Sauce. Instead of penne noodles I used quinoa spaghetti noodles. It was really, really good. Roasting the eggplant made it super soft and creamy and the quinoa pasta tasted just like regular pasta. I have a feeling Isaac will really like this dish so I'll have to make it for him sometime soon.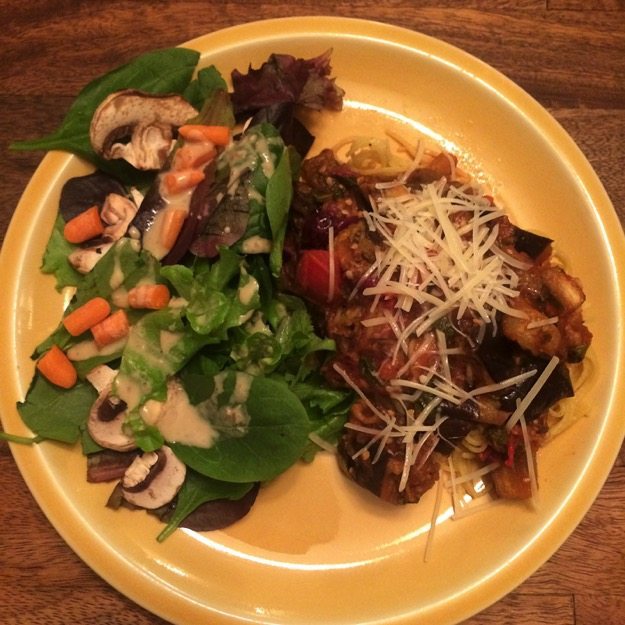 We used the leftover roasted eggplant sauce for lunch the next day and served it over regular quinoa. And on the side, greek quinoa salad. Yup, another quinoa dish… quinoa was the (food) theme for my visit. 🙂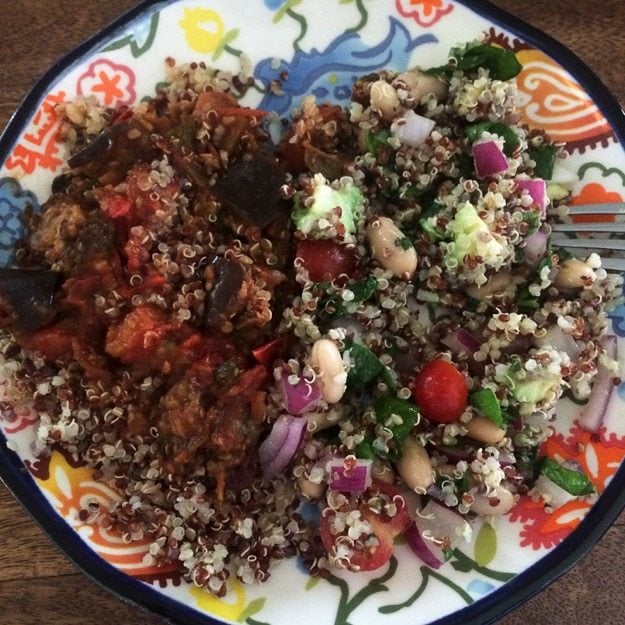 One morning Brooke introduced me to a new breakfast option — roasted acorn squash stuffed with Greek yogurt and toppings. Holy yum! I'll definitely be making this again.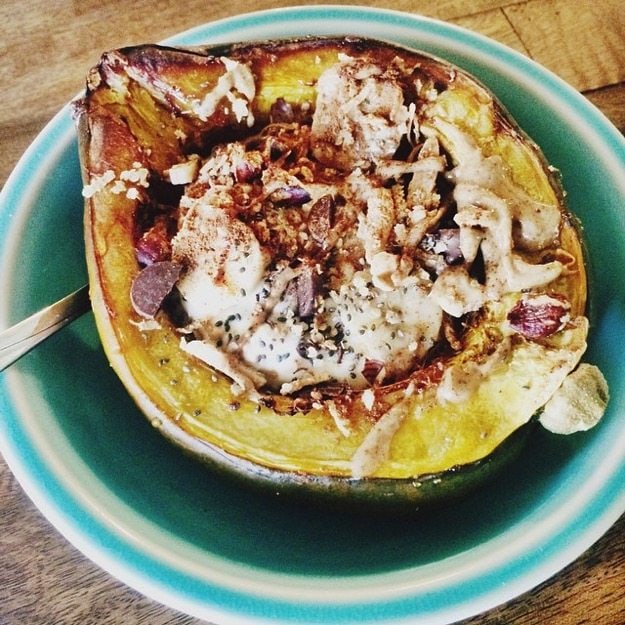 As you can probably tell, Brooke and I had a lot of fun in the kitchen while I visited. We baked on Wednesday night — she made a loaf of pumpkin bread and I made quinoa granola (recipe coming soon) and Thursday night we made a quinoa soup for dinner that was amazing! So much tasty food… so much quiona. 🙂
Despite what it seems like, we did do other stuff besides cooking. I convinced Brooke to go to her first Pure Barre class at the Destin studio on Thursday even. We got in a good workout and I got a credit for the 30 in 40 class challenge I'm doing at my local studio. Woot woot!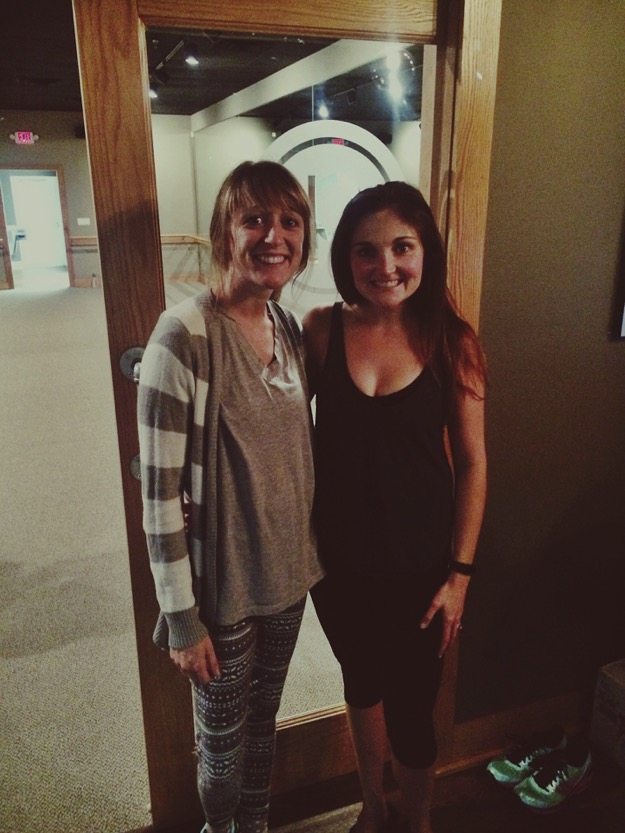 And Friday during nap-time we worked on a little project of hanging cloud decals in June's room. So cute!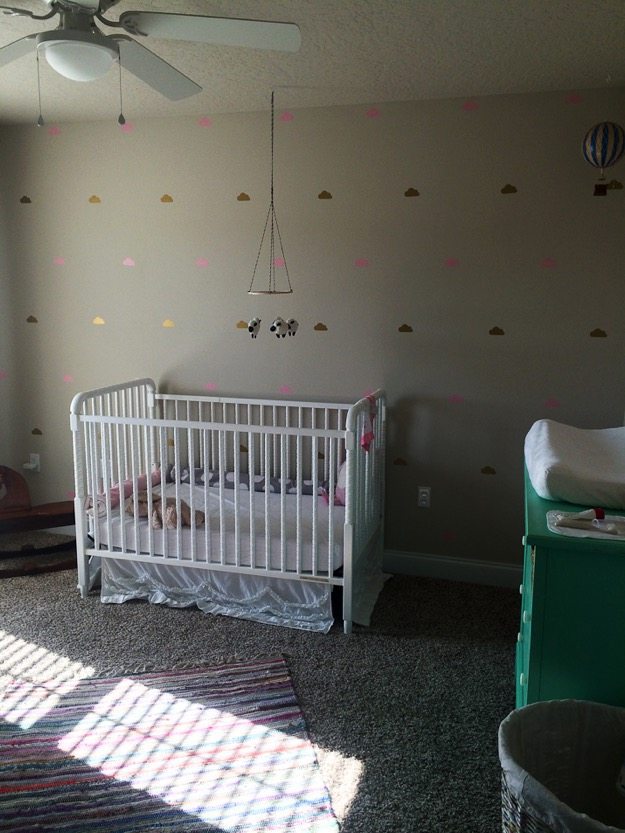 And this little lady… I can't even begin to describe how much fun we had playing and dancing.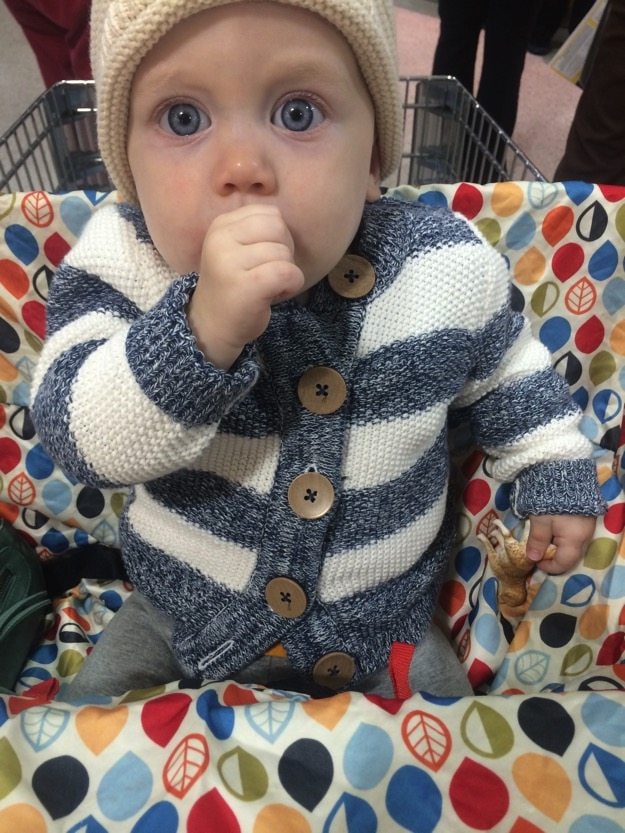 I headed home on Saturday morning and Isaac picked me up from the airport. We ran a few errands and went to dinner at Lehja, one of my favorite restaurants. They serve the best Indian food! Seriously, if you're local and haven't been to Lehja, definitely check it out.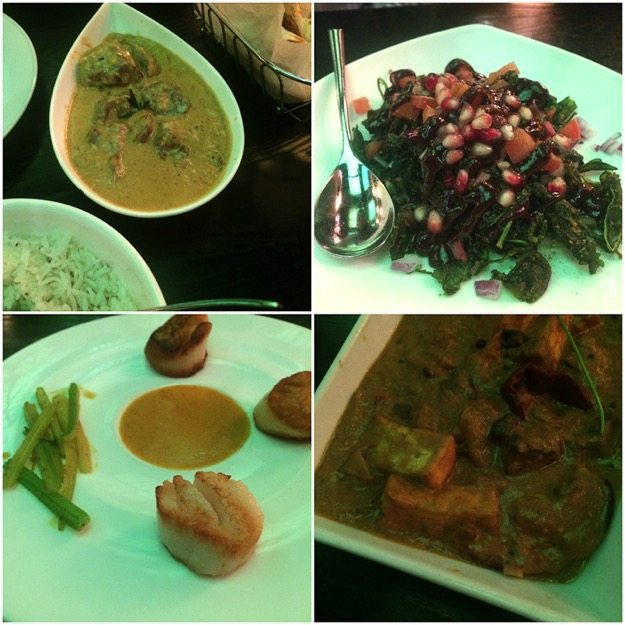 Isaac had guys over all day on Sunday for football and beer so I made plans to hang out with my girlfriends. I met up with my bestie Britt for brunch, went to an afternoon Pure Barre class, went on a walk and made dinner with Alyssa.
On the menu: Cauliflower crust pizza with a grape, apple and almond salad (inspired by Two Peas and Their Pod), a batch of flourless chocolate chip cookie bars (made with chickpeas!) and wine.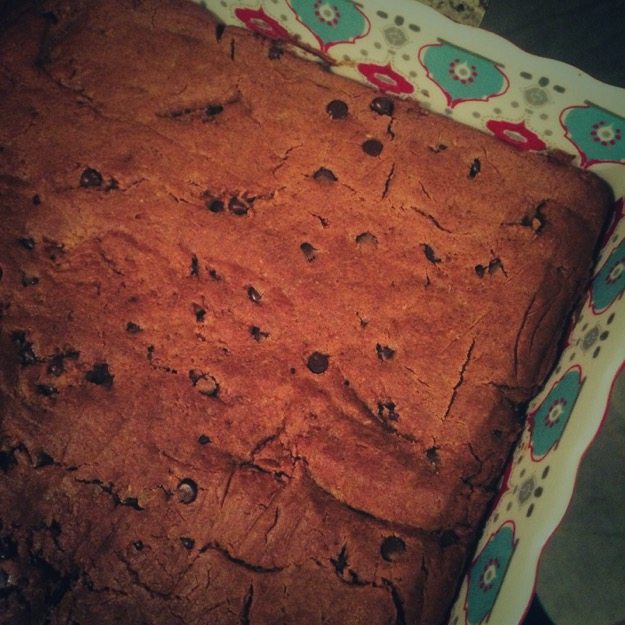 Everything was delicious! Perfect way to end the weekend.