"Friends become our chosen family."
I don't remember when I first saw this quote, but it struck a chord with me because it's so true. You don't get to choose your family. You're born and they're yours. End of story. Isaac and I are both incredibly lucky and have amazing, supportive and loving families. I know everyone isn't that fortunate and I'm very grateful. That said, my friends are also like family to me. And since I don't live super close to my family members I often find myself spending more time with friends than I do family.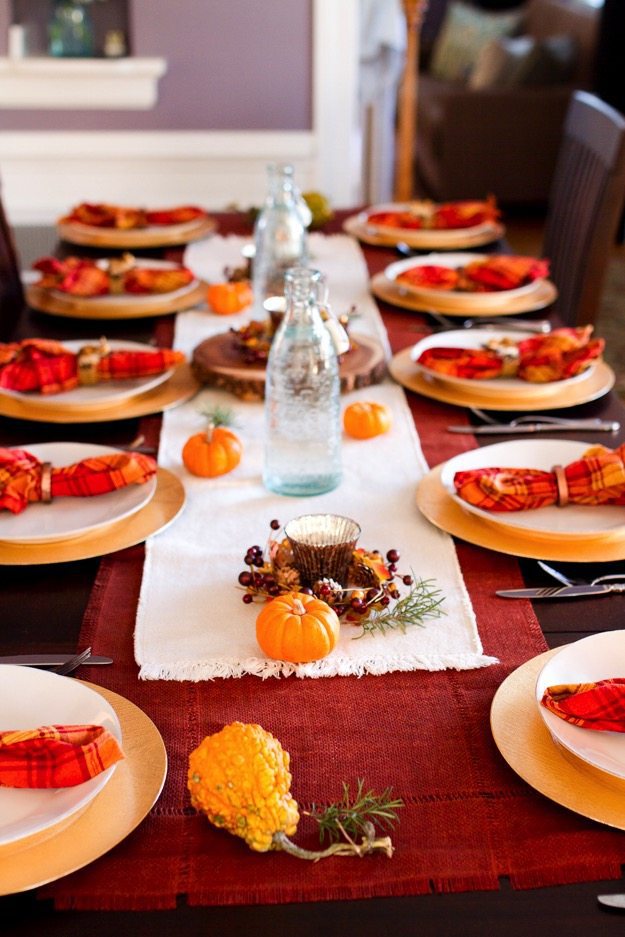 Interestingly enough my niece just came to spend a few nights with us last week. She's in high school and we got to chatting about friends and how it's really important to find friends who care about you, have similar goals and motivate you to be a better person. And this goes way beyond high school — it's a fact that the people you associate with have a major influence on your personal success. This article lays it out by suggesting that you can literally predict what you'll be like in five years simply based on who you hang around. Kind of crazy, but it makes so much sense. The best part is that you are in total control of who your friends are and it's up to you to foster relationships that serve you. Just something to think about!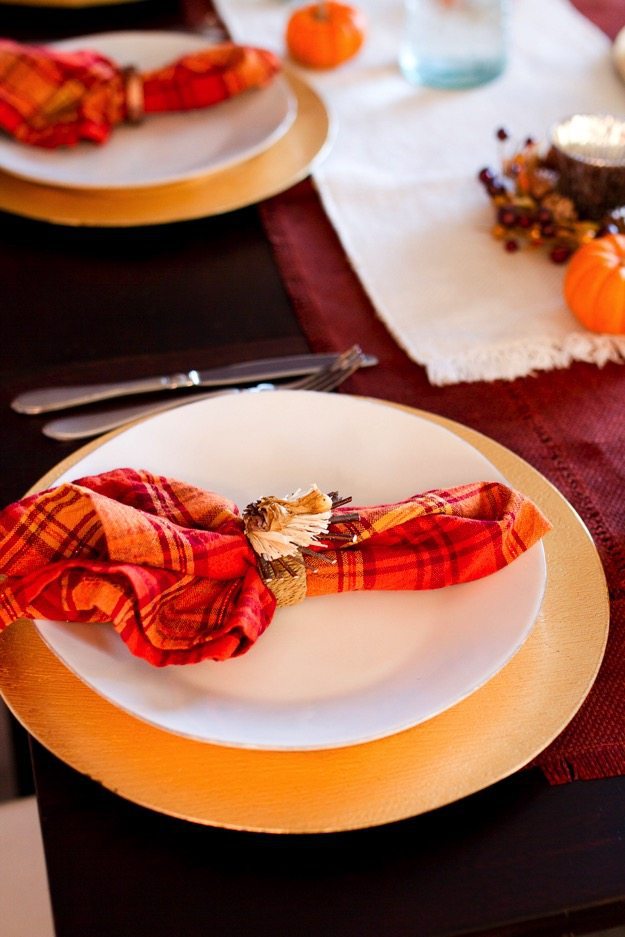 Luckily Isaac and I have some pretty awesome friends and last weekend we had a fun time celebrating with a few of them by hosting a Friendsgiving! Our first-ever Friendsgiving was last year. Our friends, Courtney and Jay, hosted and it was a blast so we decided to host this year.
We couldn't invite all of our friends because there's only room for 10 at our dining room table, but we had a good group of close friends, all of which I'm very thankful for. <– And I've officially decided we need a bigger table.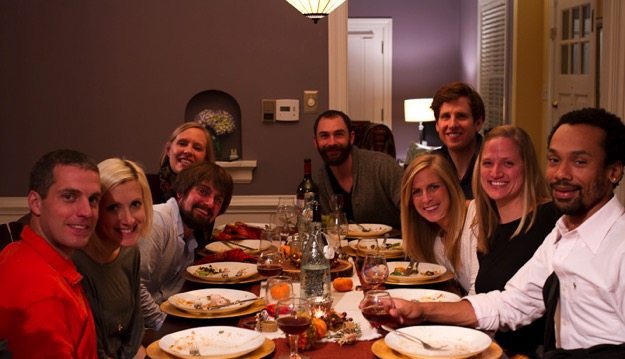 As most of you know, I'm an Ancient Harvest ambassador and when I mentioned to them that I was hosting a Friendsgiving this year they agreed to help out with it.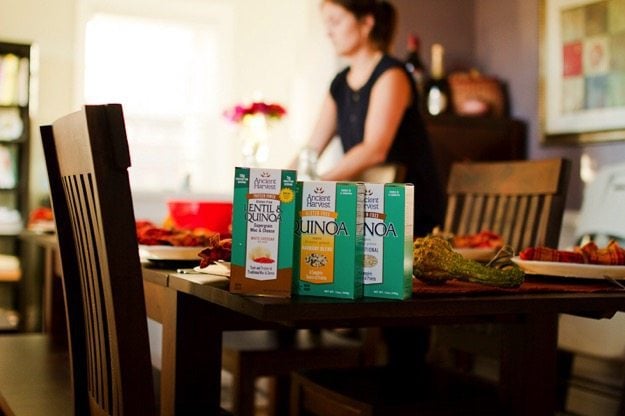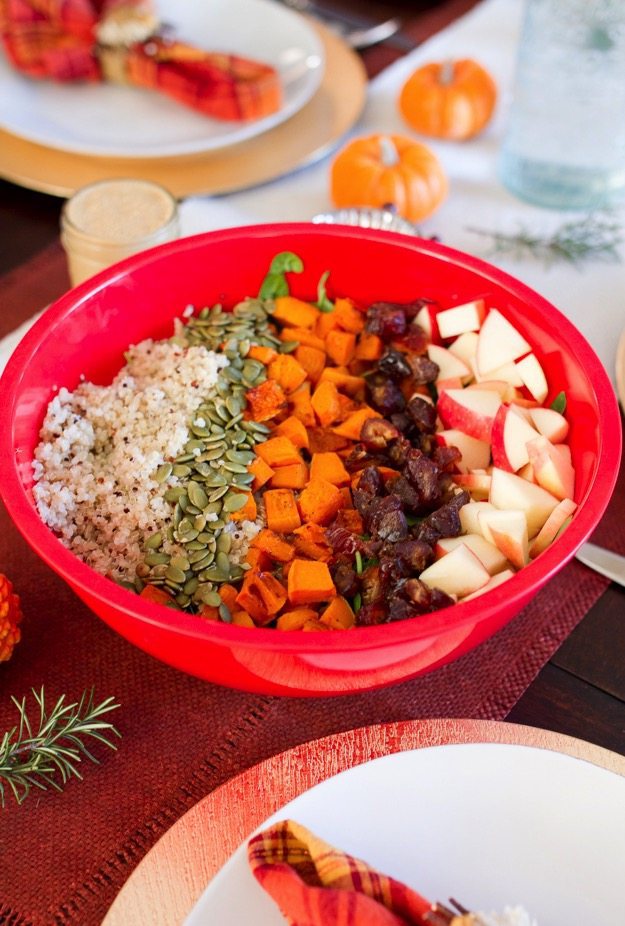 I already knew there would be quinoa involved in some capacity (almost all of my go-to potluck dishes involve quinoa), but once they were on board I started thinking about all the different ways one could incorporate quinoa into a Thanksgiving meal — like quinoa mac and cheese, broccoli quinoa casserole, quinoa stuffing and quinoa cookies. You name it, you can make it with quinoa!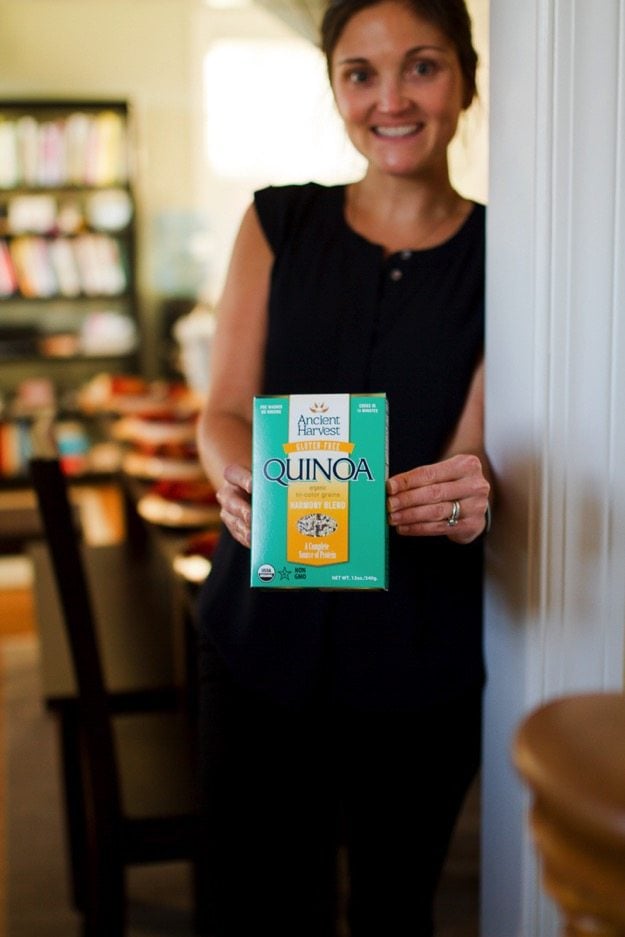 While I got busy with the quinoa, Isaac prepped the turkey (and bought the beer)!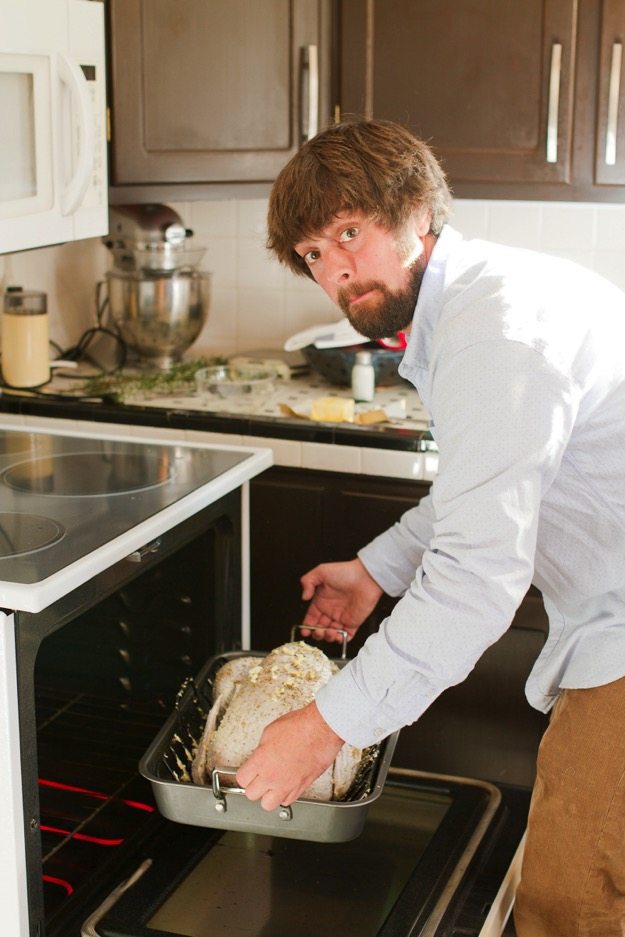 Each couple also brought multiple dishes so we had PLENTY of food to share. Here's a little preview of everything: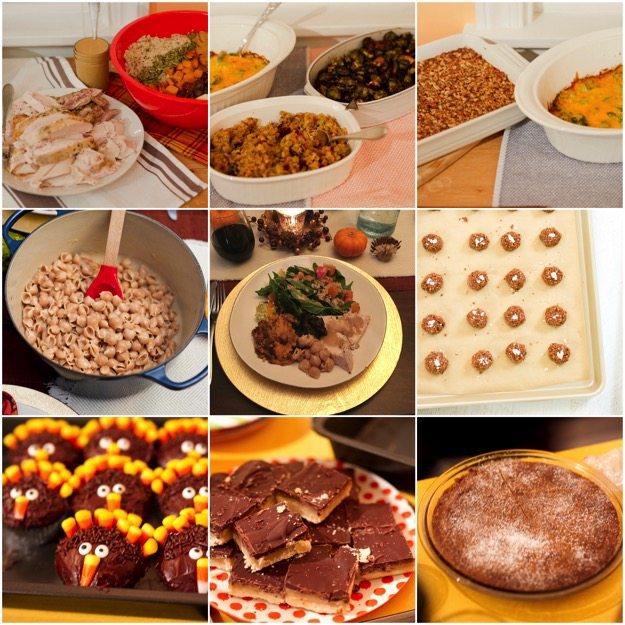 Turkey, stuffing, quinoa spinach salad, roasted brussels sprouts, sweet potato casserole, broccoli casserole, lentil & quinoa mac & cheese, turkey cupcakes, chocolate bars, crack pie and no bake quinoa cookies. So much deliciousness!
After dinner we worked off some of the food by taking way too many selfies with my new selfie stick, playing Wii bowling and having an epic dance party in the living room. It was an absolute blast.
Each couple went home with a full belly, happy heart and a couple Ancient Harvest samples. Hooray for great friends and thank you again to Ancient Harvest for sponsoring the shindig!