I get emails from Eating Bird Food readers every day asking for tips on how to start and grow a successful blog. I've been thinking a lot about this and what things have really helped me turn my passion into a business.
There are so many factors — some of them easy to identify and others not so much.
In the beginning it was just a dream and I never thought I'd be ready to quit my full-time job. I read article after article, took online courses and attended conferences but something was still missing. There were points where I felt STUCK and ALONE. It wasn't until I started making connections with other entrepreneurs that I started learning things that made me take action. These connections have not only helped me move my business forward, but they've helped me realize that everyone goes through these things. And everyone has to start somewhere.
That's why I'm so excited to be participating in the Food Entrepreneur Summit. It's just like a live conference where you LEARN, CONNECT and leave feeling inspired, but it's virtual so there are no travel expenses!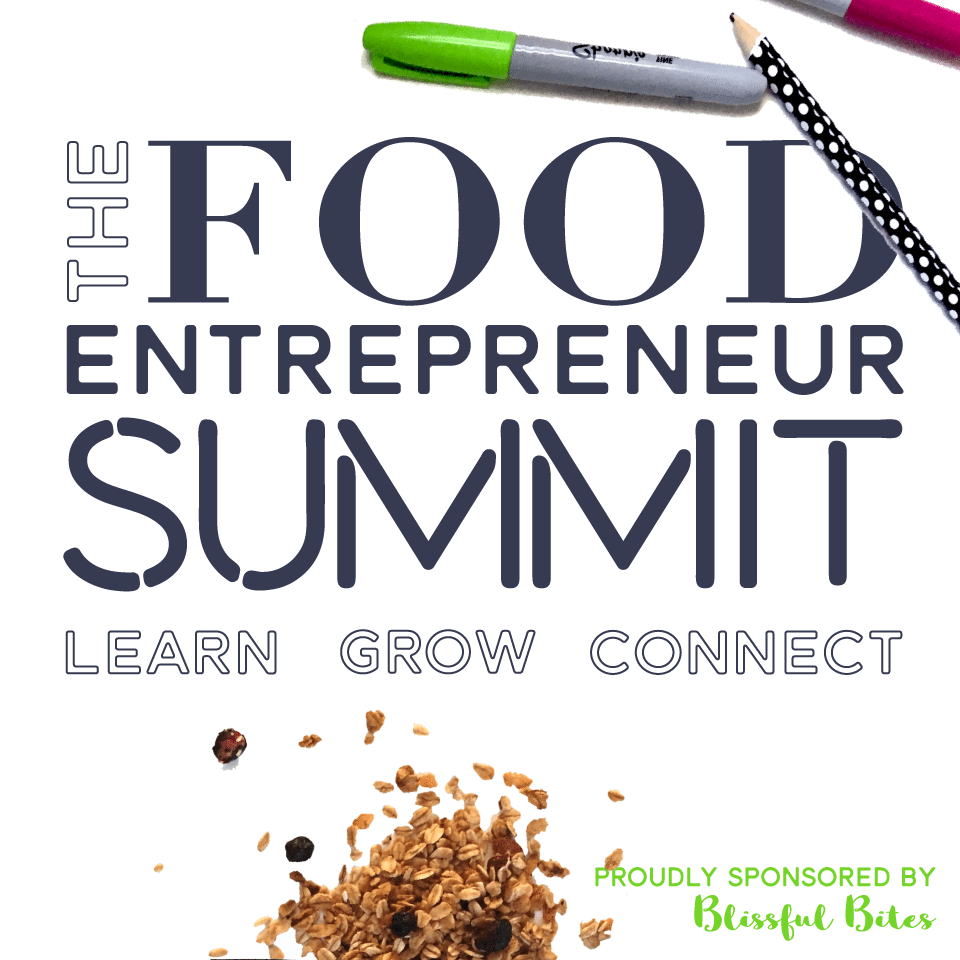 You'll be able to learn from me and 18 other amazing entrepreneurs like my friends, Alexis of Hummusapien, Jessica of How Sweet Eats, Davida of The Healthy Maven and Lee of Fit Foodie Finds.  AND then ask us questions. <– This is amazing, because you don't always get a chance to ask speakers questions at live conferences.
All of the sessions are pre-recorded so you don't have to worry about attending at a specific time — you can watch them when it's convenient for you! The classes will go live at 8 am EST everyday from May 31st – June 8th (NOT including weekends!!), but you will be able to download them as video + mp3 so you don't have to worry about losing access to them. You can watch/listen and re-listen as many times as you want!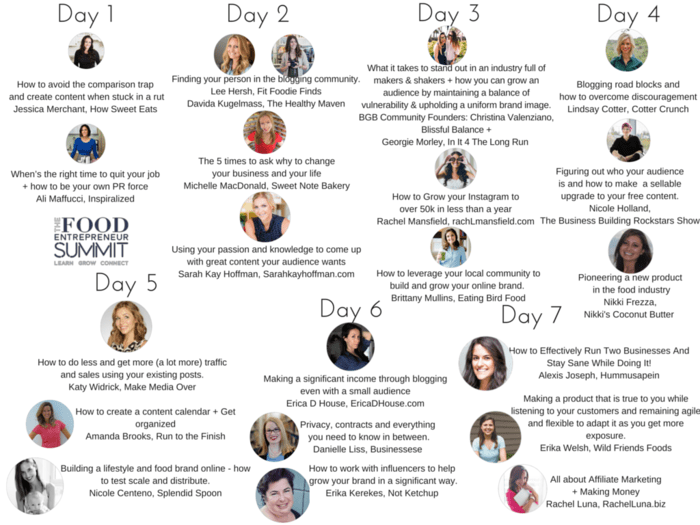 Is this just for food bloggers?
This event is called the Food Entrepreneur Summit and most of the speakers are involved with food in some way, but as you'll see from the session descriptions it's not just for food bloggers. It's for anyone who is an entrepreneur!
I'll be teaching and sharing my story about leveraging your local community to build and grow your online brand and I would LOVE if you'd come learn from me (and my other friends). There are so many great women involved and I'm honestly super excited to hear what all these ladies have to say. We'll go on this journey TOGETHER!
The summit early bird registration goes until May 16th, when the price jumps up to full price so be sure to sign up before then.
For seven powerful days, you'll join other food entrepreneurs to learn all about content calendars, making money through blogging, affiliates, getting out of the comparison trap, creating content and SO much more. PLUS you'll be able to connect with me and the other speakers…and people just like YOU. You truly cannot underestimate the power of connection, so let's go move our business forward.
They'll be sharing their messages throughout the summit from May 31st to June 8th. When you participate, you'll receive access to all seven days of interviews live PLUS get the downloadable versions that are yours forever.
Can't wait to see you there!