6AM came way too early after eating dinner at 9:30 and going to bed at 1AM, but the 5k was starting at 6:30AM and I didn't want to miss it!
The weather was nice and running along the harbor was a great way to start the day. I wasn't able to take my camera but know that the sun was coming up over the water and the views were fantastic.
After showering and gearing up for the day my partner in crime and I headed down to breakfast. We were greeted with a Quaker oatmeal bar with toppings -cranberries, pecans, and maple syrup; bowls of fresh fruit; and warm coffee.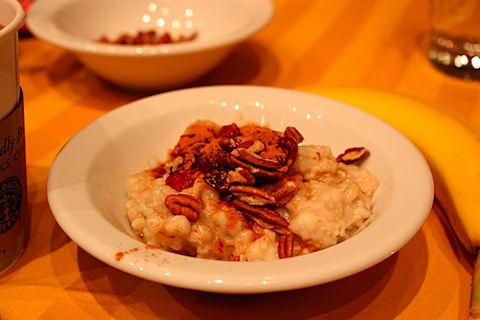 What else would a bunch of food bloggers eat??
The sessions began right after breakfast. I attended:
Blogs, Accessibility, and SEO: Dispelling the Myths. Presented by Scott Stawarz
Getting Noticed: How to Pitch to Traditional Media with Sahar Elhodiri Aker, Dawn Wellington, Jordan Bartel, Courtney Robinson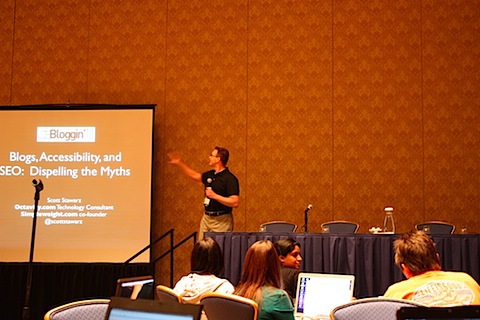 I found both sessions to be interesting and informative. There were definitely a few good tips from each the speakers that I hope to start putting into action.
Twin Cakes sponsored the event and had their own table for selling their product and samples.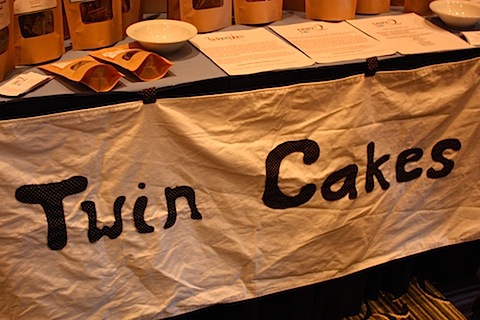 I was lucky enough to try one of their newest products. Workout Truffles– the perfect raw treat to have right before or after a workout.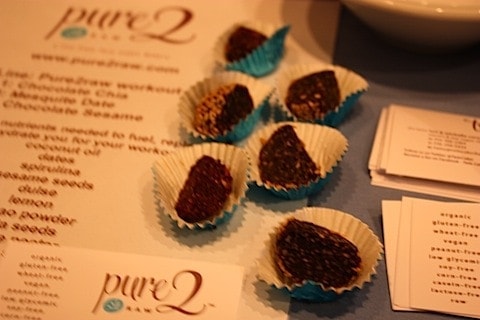 YUM!
Lunch time rolled around and we had a tasty soup, salad, and panini buffet to choose from.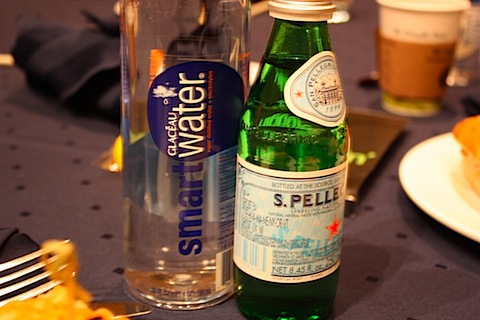 H20!!! Seeing that they had Smart Water and S. Pellegrino made me smile.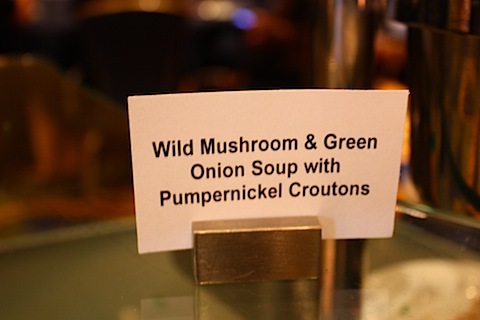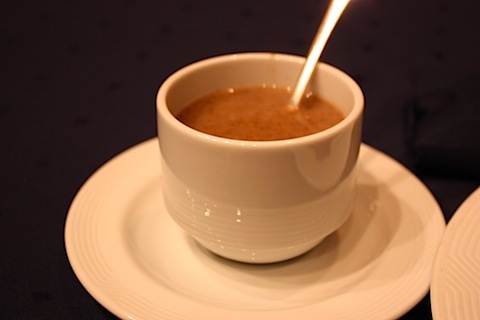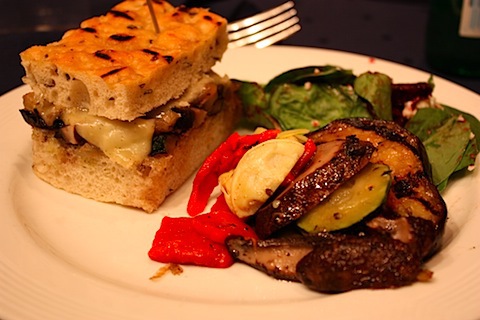 I loaded up on roasted veggies (my fav!!), a small bit of roasted beet salad, and the vegetarian panini sandwich.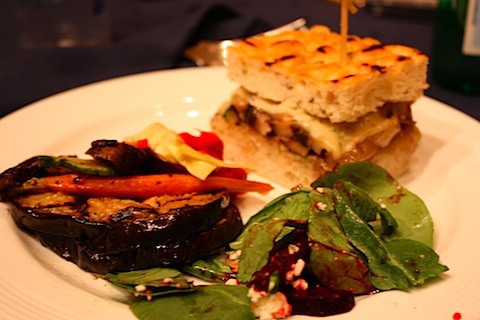 I was pleasantly surprised at how good everything tasted.
Last by not least I grabbed a fruit plate before heading up to the room for a little BB (blogging break).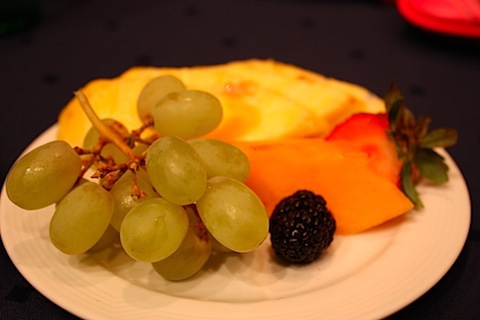 So far I've been learning a ton, meeting a vast amount of other bloggers (Google reader overload), and stocking up on all the swag. 🙂 AND, it's only lunch time. I'm pumped because the rest of the day should be fun as well!!
Now for more sessions, a Jello Party (fingers crossed for shooters!?!) and dinner out in Baltimore.
– Brittany