Morning friends! Today I'll be setting up my company's booth and then the conference kicks off tonight. Since I'll be a busy bee for most of the day I have a guest post from the lovely Lindsay, a fellow health coach, friend and author of the blog, Cook.Vegan.Lover. She has shared her favorite healthy travel tips, which couldn't have come at a better time…
Hi, I'm Lindsay Ingalls and I write the blog Cook.Vegan.Lover. I'll be sharing with you my favorite healthy travel tips because there is nothing better than exploring the world and staying healthy at the same time.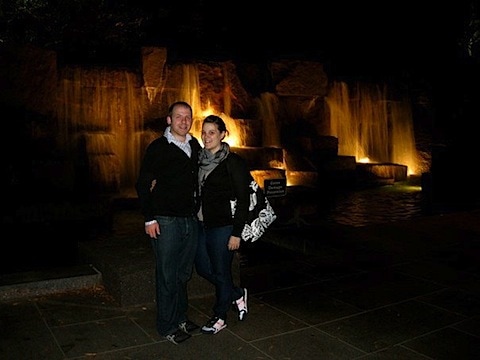 I am a long time vegan and am passionate about healthy living. This past April I received my certification in holistic health coaching through the Institute for Integrative Nutrition to help me live my life to its healthiest and also help others to do so as well.
In addition to my love for healthy and nutrition I also love to travel, and I quickly learned that it was not so simple to both travel and maintain a healthy lifestyle. Over the past few years my husband and I have been doing a lot of traveling and because of this I have had to learn how to enjoy life and traveling but also ways to do so healthfully. Here are a few of my favorite tips that can help anyone stay healthy while away from home!
Stick to your regular eating schedule. Attempt to stay on your regular eating schedule. This will help prevent you from overindulging, especially when the day gets busy and you find yourself at 2pm starving for lunch. If you are unable to eat your meals/snacks at the same time you would at home keep healthy snacks (dried fruit & nuts, carrot sticks, fresh fruit, low sugar granola) with you so you have something to sooth your hunger until its time for a meal.
Do your research! Find restaurants and health food markets at your destination that have healthy options. Take the time to research restaurants, cafes, coffee shops, natural food stores and markets before you travel. You will be able to make more conscious choices if you already know your options. You will also be able to scope out the best places to eat so you can enjoy your experience to it's fullest.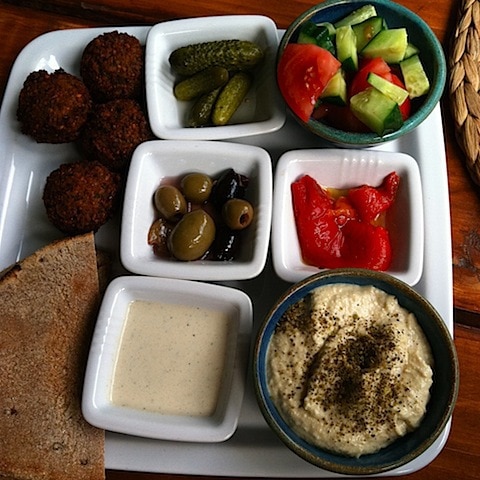 Stock up on healthy snacks. If you have done your research you will know where the closest market or natural food store is so you can stock your accommodations with healthy snacks. Alternatively, stock up before you go. I always love to bring granola bars, oatmeal, dried fruit and nuts with me so I always have a quick healthy snack. Also, avoid the mini bar; stock your hotel room with healthy snacks so you won't be tempted to eat the high calorie (and high priced) snacks that the hotel stocks in your room.
Take advantage of the hotel gym and/or pool. The nice thing about hotels these days is that most of them have a gym and/or pool at them. I recommend taking advantage of the facilities and get in a workout before you start your day. Alternatively lace up your shoes and head out for a run around the city/town that you are staying in. Not only will you get in a great workout but you will also get to explore the area at the same time.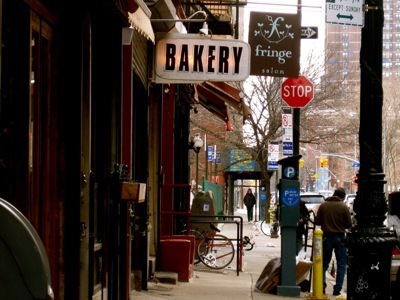 Explore by foot. This is my favorite way to explore any area, especially cities. Public transit is great but there is nothing like walking the streets of a city or town. You can explore while getting in a great workout; it also helps to balance out any sinful indulgences we all end up having on vacation.
What are your favorite healthy travel tips?