Is it really November?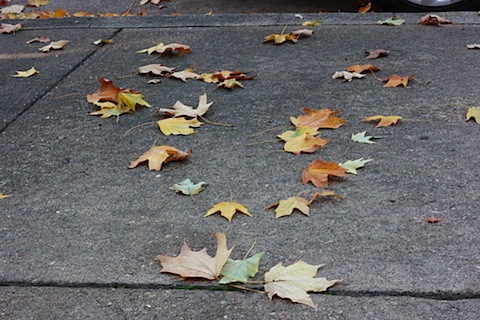 Oh yes. The leaves are changing and the weather is cooling off for good.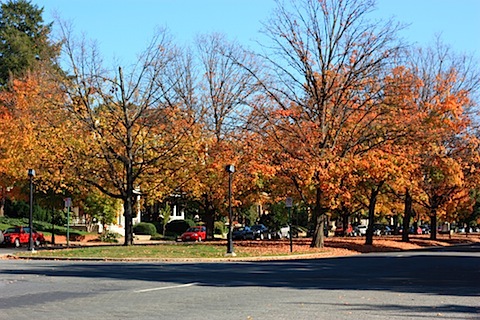 I really can't believe how fast this year has been going by…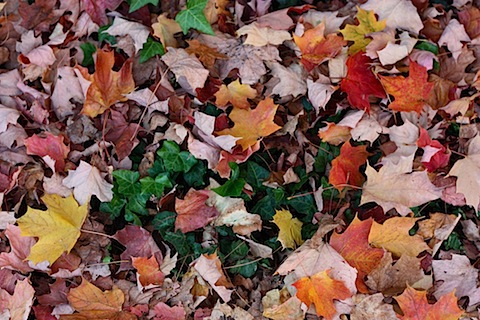 Olive isn't a huge fan of the leaves, but she looked so cute in them.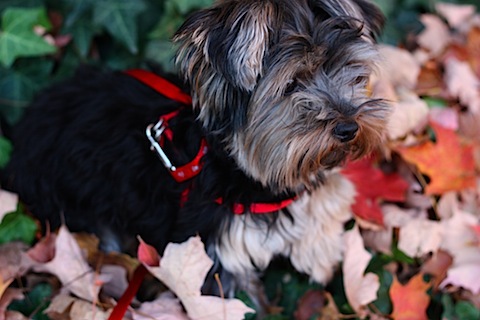 This semi- sudden onset of cold weather has me craving warm comfort foods and when Isaac suggested pizza tonight for dinner, I couldn't say no.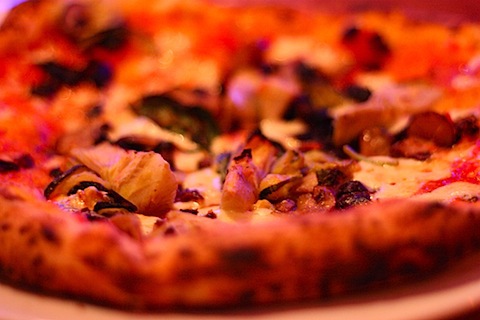 We went to Stuzzi, a Neapolitan pizza place relatively close to home, which I've reviewed before. There were a ton of pumpkin inspired specials and it was $1 margherita pizza night, but I really like their Vegetarian pizza so I stuck with that. The roasted eggplant, mushrooms, artichoke, and zucchini totally make this pizza. I devoured 3 of my 4 slices- pizza craving satisfied!! 😉
I have a feeling this week is going to be blur as all I can think about is how fun this weekend is going to be in San Fran. Foodbuzz Fest here I come.