Hey hey! How's your week going? Things are well over here! The weather has actually been really nice these past few days and for the first time in a few years I feel like we're actually experiencing a full fall season. Most of the time I feel like it abruptly goes from summer to a freezing temps without much notice. This year's transition has been more gradual and I'm loving it.
I'm also having fun pulling out all my cool weather clothes and buying a few new things. I went ahead and jumped on the blanket scarf trend — I'm always freezing so if wearing a blanket in public is trendy, I'm all about it. Isaac was laughing at me the first time he saw me wearing it. I explained it was a blanket scarf and that they're totally in right now and he responded, "yeah, with homeless people." The funny part is that later that day we were at a winery and a lady complimented my scarf. I graciously said thanks and quickly gave Isaac the "SEEEEE" look. 😉
In other fashion news, my most recent Stitch Fix had some pretty cute stuff so I thought I'd share. If you're new to Stitch Fix, it's an online personal styling service. You can see my past Fixes here. This month I sent my stylist a link to my Pinterest board and a note about my style crush on Joanna Gaines so she'd have a good idea of what sort of items to send.
Here are the goods: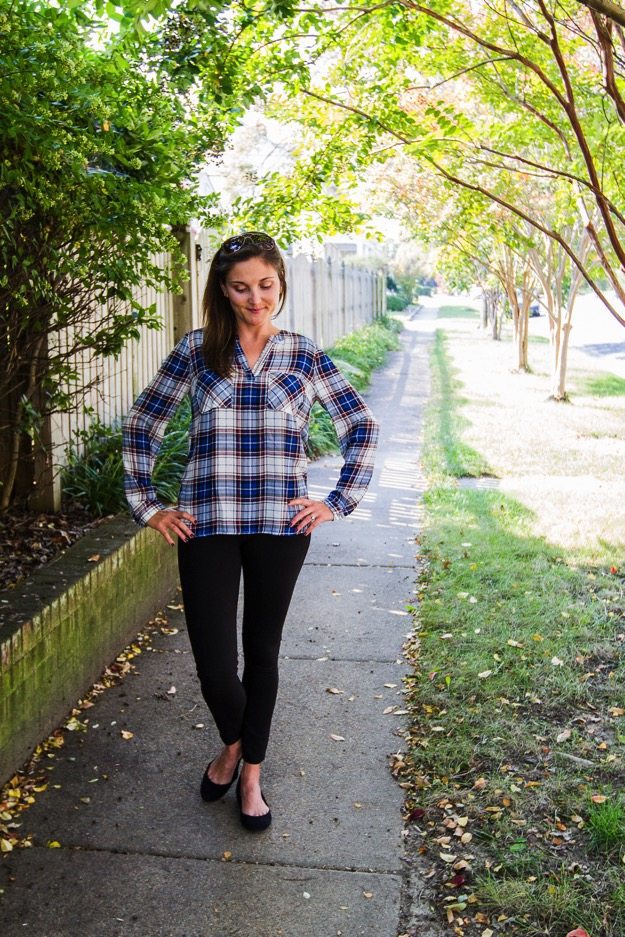 Simple, flowy plaid top. I really like the bright blue color, the neckline and fit. It works great with dark skinnies!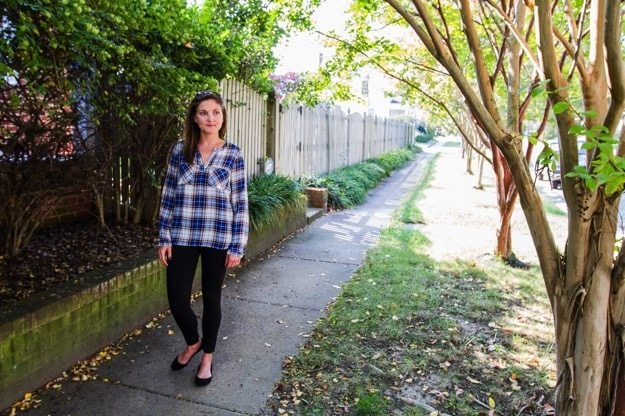 Anorak cargo jacket. I have a thing for olive green jackets so I knew right away I'd be keeping this even though I already have two. The first is a old one that I got in college from American Eagle — it's a little ripped and faded but I still wear it sometimes. I second is a newer one from Banana that I wear all the time throughout the winter.
This one is lightweight, thin and perfect for fall. I like the gold detailing as well.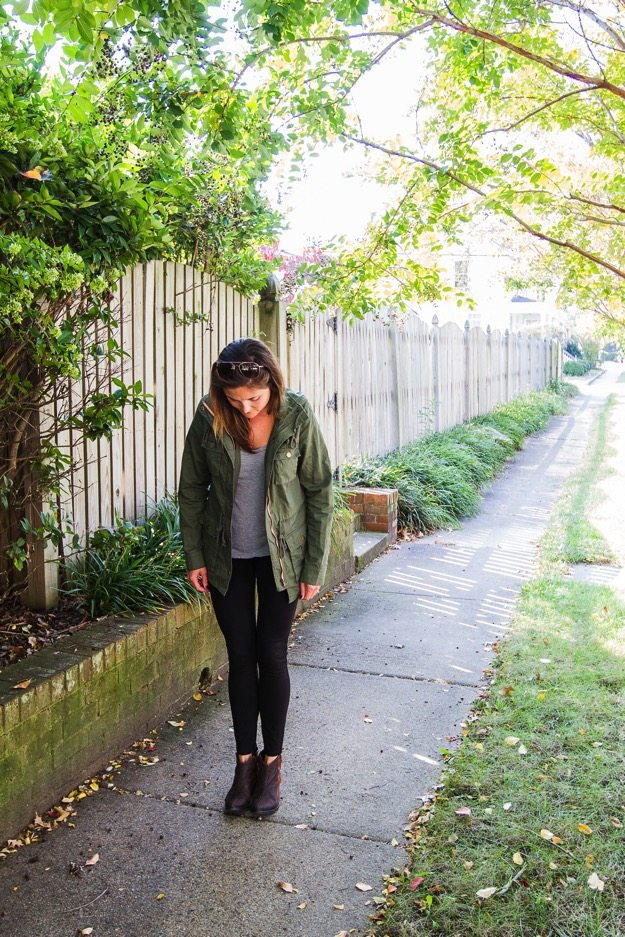 Still loving my Free People ankle boots. They're unlike any other shoes I own and they work with a ton of different outfits.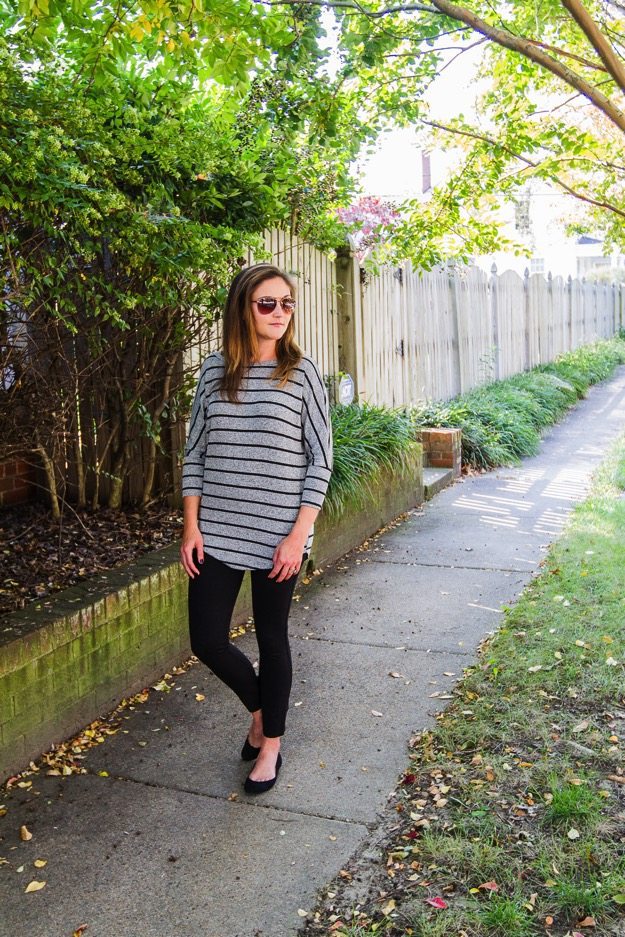 Striped dolman top. This top is super comfy and perfect for pairing with leggings for a causal look.
Oh, and the sunglasses I'm wearing are the Oakley Daisy Chain sunglasses, which are named Katrina after Kat from Tone It Up. Pretty cool!
I actually got them through another service called Endless Eyewear from Ditto. With the program you pay a monthly fee ($24 for sunglasses and $34 for prescription glasses) for an endless rotation of designer glasses. At the time the company reached out to me about trying the service I'd had my same pair of Kate Spade sunglasses for about three years so naturally I was really intrigued by the service and excited to switch up my sunglass style.
And the website is pretty cool because not only do they offer a bunch of designer sunglasses, you can virtually try on the glasses by using an uploaded video of your face. If you're like me and are looking to switch up your eyewear (sunglasses or prescription), Ditto is definitely worth checking out. Here's a good article about the company on TechCrunch. And if you do decide to try it, use the code EATINGBIRDFOOD to get your first month free. Pretty sweet!
Okay, back to my Stitch Fix…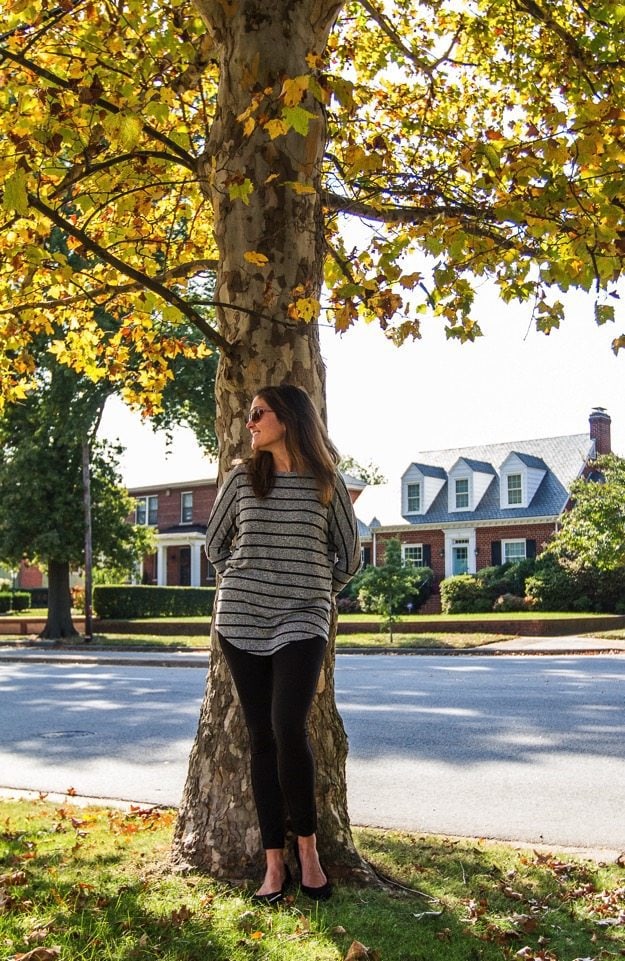 Beaded cord bracelet by Marilyn Schiff.
Bracelets are hard for me to find because they're often too big for my wrist and hang down my hand but this one fits perfectly. I wear a lot of natural colors so I know the brown and gold color combo will go well with a bunch of different outfits. I couldn't find the exact bracelet online but here's one that's similar.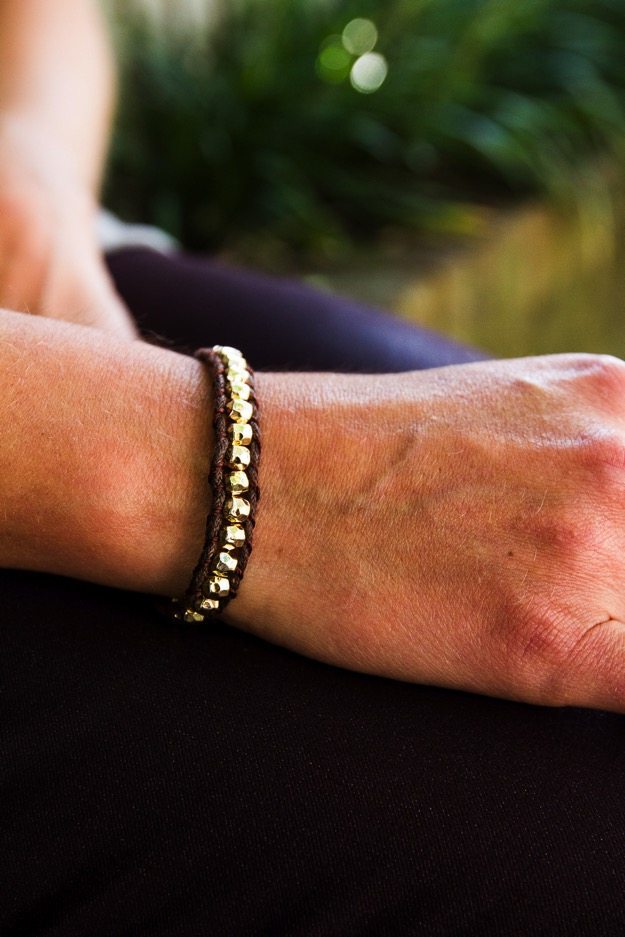 Level 99 Coated Skinny Jean.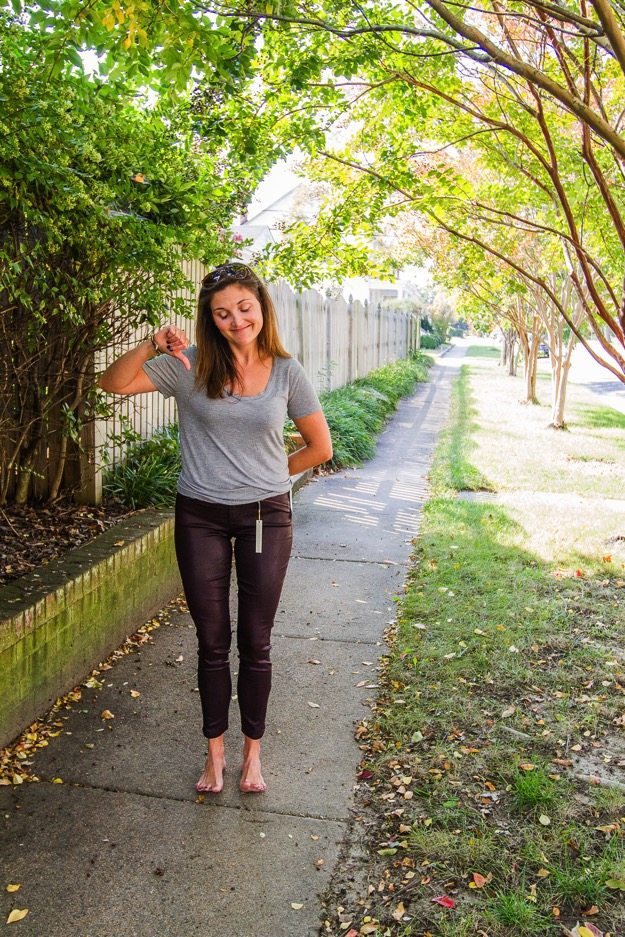 As you can probably tell from the photo, these pants are the one thing I sent back. The fabric was kind of metallic and fun, but I didn't like the fit at all. The pants fit fine in the waist but were super bunchy in the legs and overall just not very flattering. Not a fan!
What fall fashion trends are you loving right now? I'm all about the blanket scarves. Oh and plaid shirts. I have about 10 different tops on my wish list. 
PS – All the photos for this post were taken by my friend Marshie. <3