Happy Friday friends. If you follow me on Instagram, you'll know that I was in Colorado earlier this week.
The main reason for my trip was a training event in Denver. For three days I connected with over 60 women, most of whom are fellow IIN health coaches or health care professionals. I learned so much about supplements and why their important for our health as well as a wealth of information about building a wellness-based business. I'm sure I'll be sharing more about what I learned over the next few months, but for now here's a little photo recap of my trip — including my side trip to Boulder to visit one of my besties, Laurel.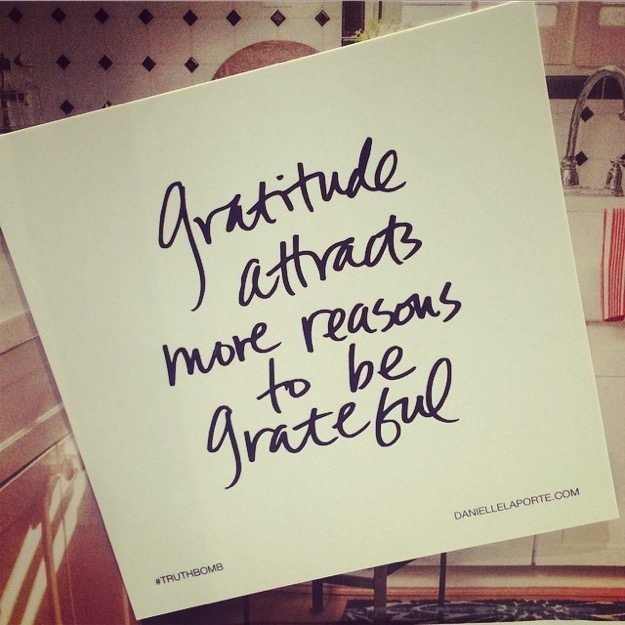 Just a little piece of the inspiration board I made on Friday night. Love Danielle Laporte.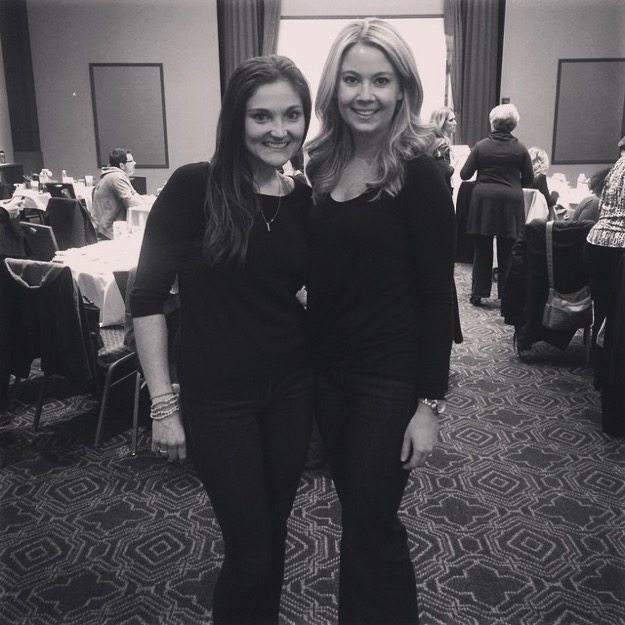 I finally got to meet Elizabeth Rider, one of the most successful health coaches of all time. She's such an inspiration!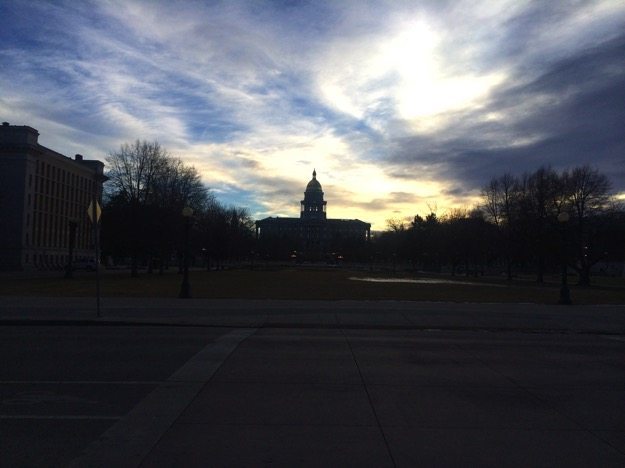 A group of us took a brisk walk around Denver on Sunday morning before the training started. That's the capitol building above.
The main highlight of the walk was stopping by Rooster & Moon for coffee.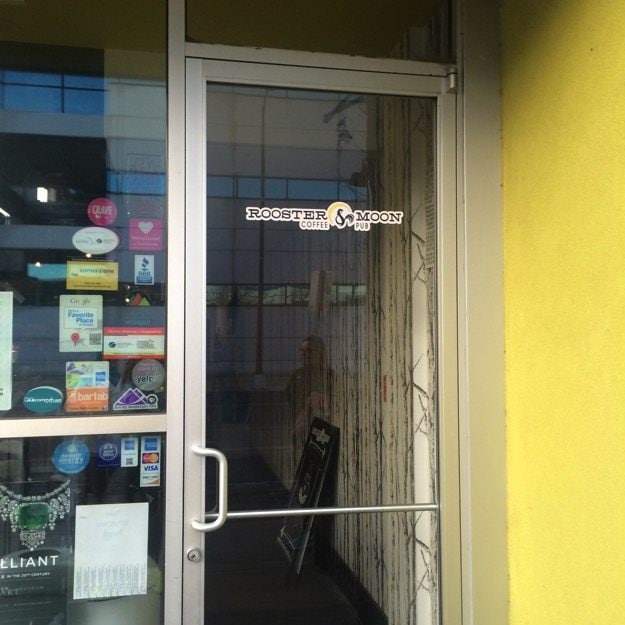 Thanks to Katie for the suggestion. My almond milk latte was delish!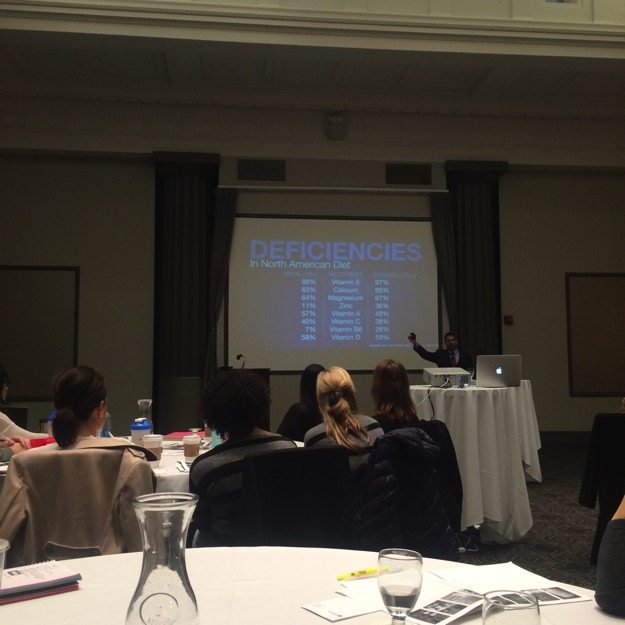 After the training on Sunday I got a ride to Boulder with my new friends, Katie and Jessy. We met up with Jessy's brother and my friend, Laurel, for lunch at The Boulder Dushanbe Teahouse.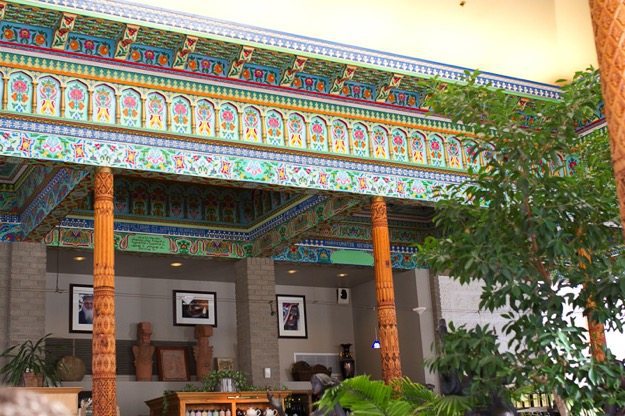 The Tea House has a really cool story behind it, the atmosphere was beautiful and the food was awesome.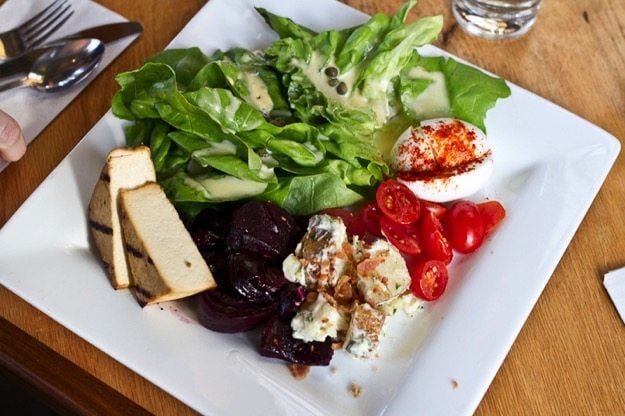 I had the Russian Beet Salad with tofu. So good!
The rest of my trip consisted of amazing girl time with Laurel — hiking, rock climbing, yoga, Pure Barre, shopping and exploring fun restaurants in Boulder.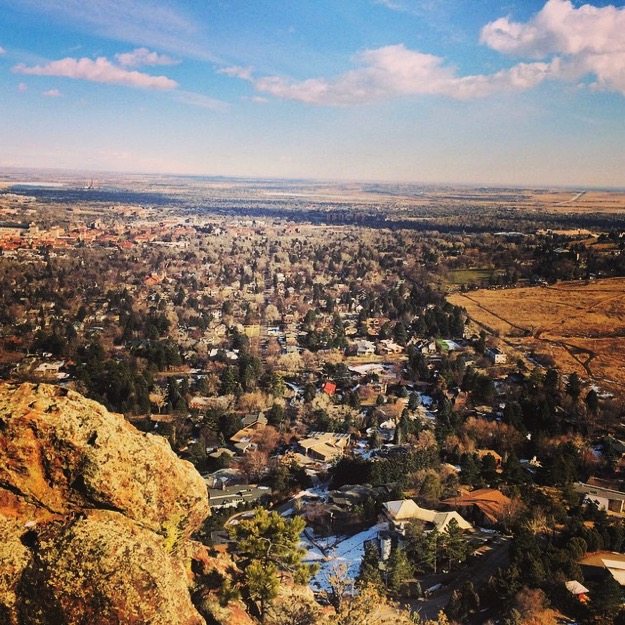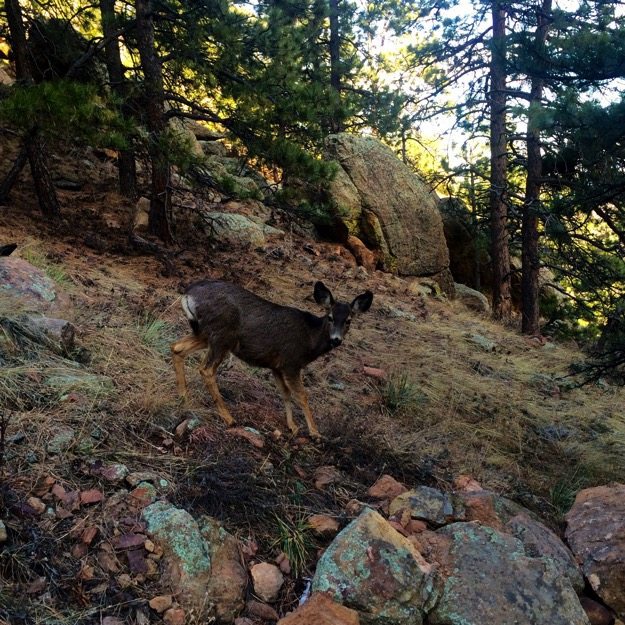 Check out how close I got to this cute little deer on our hike. We're friends!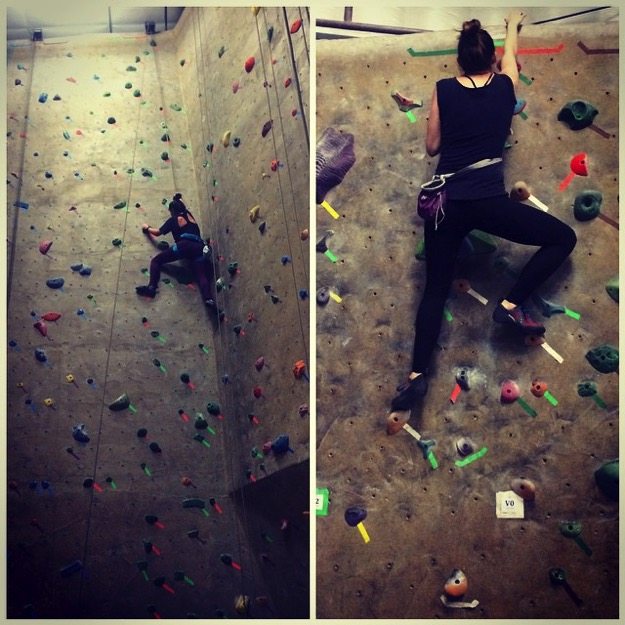 Laurel took me rock climbing at Movement.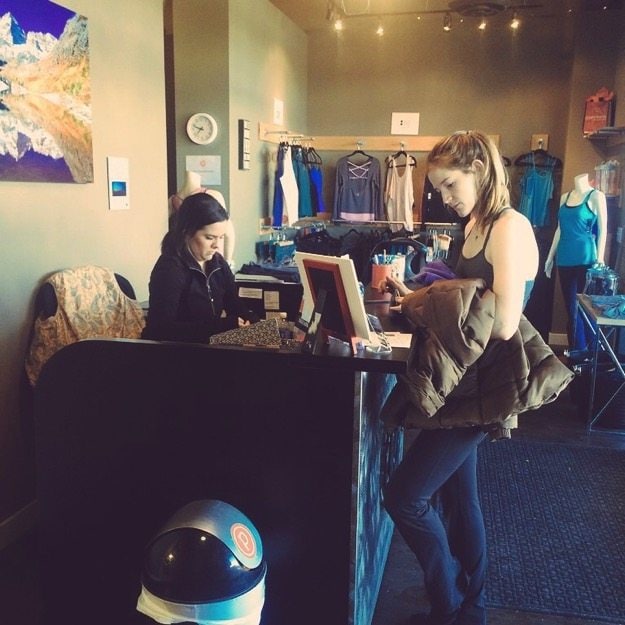 I took her to LTB at Pure Barre Boulder.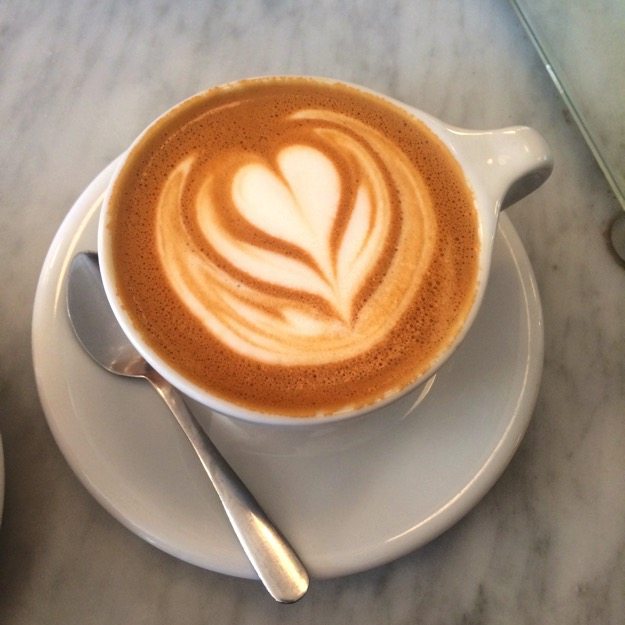 I had some of the most amazing coffee shop experiences — including this almond milk latte from Boxcar. Every coffee shop I went to in Denver and Boulder (besides Starbucks) had almond milk so I was a happy camper.
Maybe it's just because everyone is so health conscious in Colorado, but there were SOOO many good restaurants and they all had lots of healthy and gluten-free options. I was in seventh heaven! Even the Denver airport had good food — I had the best salad from Root Down while waiting for my flight on Sunday.
Here's some of the deliciousness I encountered: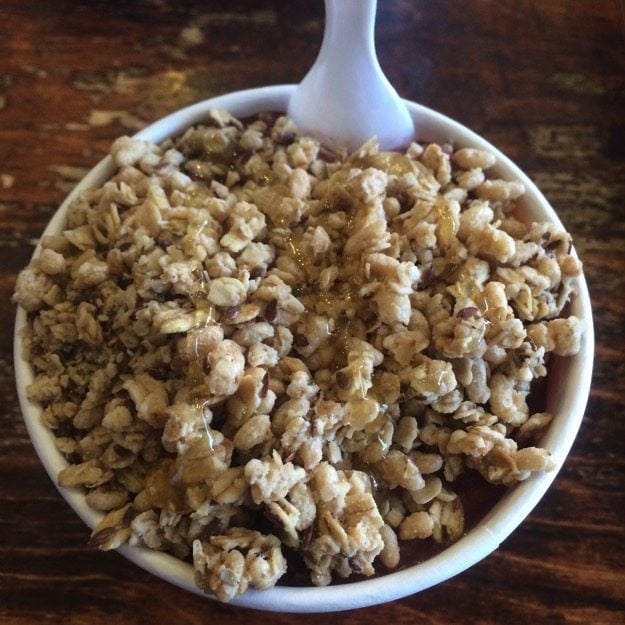 The Beach Bowl acai bowl with added strawberries and gluten-free granola from Rush Bowls.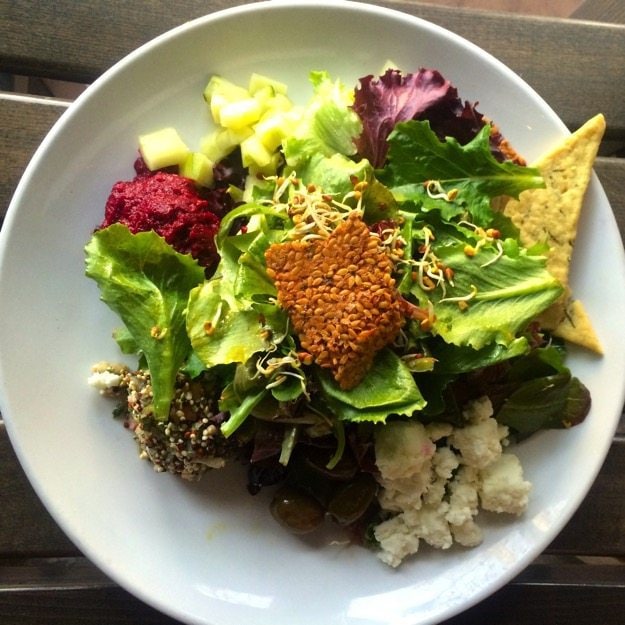 Mediterranean Salad (sprouted quinoa tabouli, beet hummus, goat's milk feta and gluten-free flatbread) and the Trout Tacos (cilantro cabbage slaw, lime infused quinoa, black beans and sour cream) from Shine Boulder.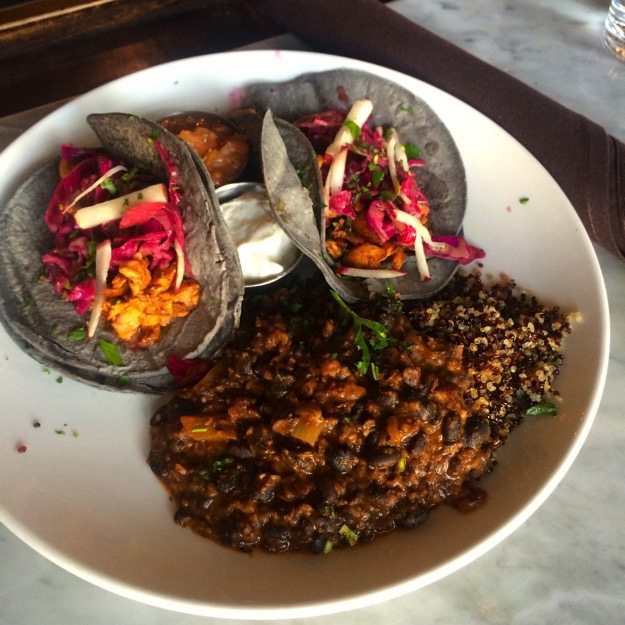 We also had dinner one night at The Kitchen Boulder. I didn't get photos, but the food was amazing.
Monday afternoon we drove out to Estes Park to stay the night at The Stanley. If you're unfamiliar with The Stanley, it's the hotel were Stephen King stayed and was then inspired to write the book, The Shining.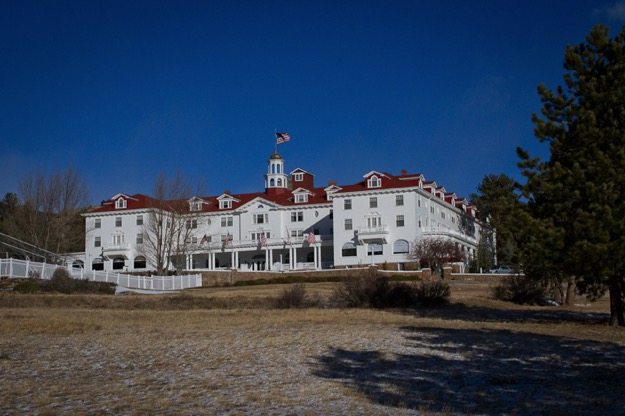 It's also #7 on the 8 Scariest Places on Earth. We both get scared easily and hate scary movies so I'm not quite sure why we thought it would be a good idea to stay at a haunted hotel alone. I blame Laurel. 😉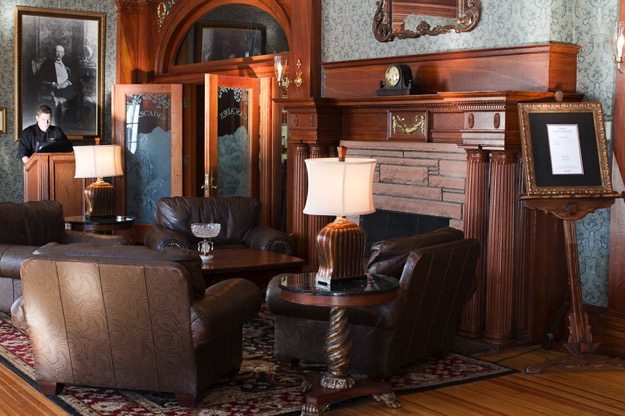 At first they had us in a room on the 4th floor, which is said to be the floor with the most paranormal activity. Yeah… we requested the 3rd floor instead. And of course we got room 313. I'm not sure which would have been worse, the 4th floor or a room number with 13 in it?!?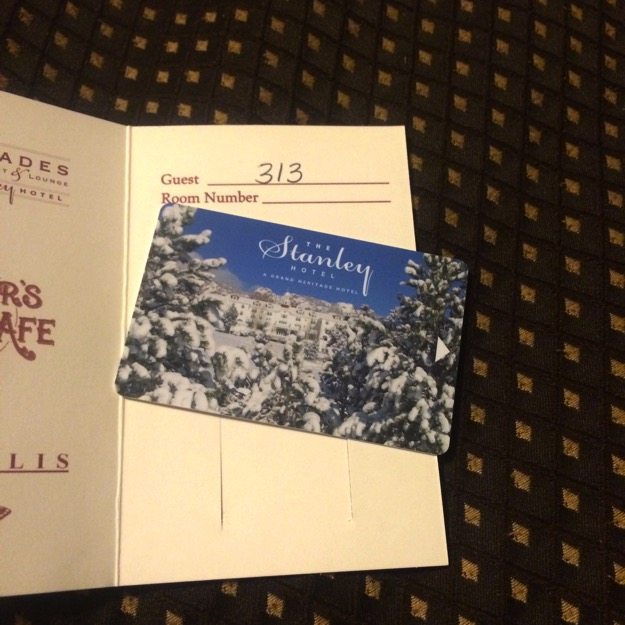 In general the whole hotel was old and had a very creepy vibe. It's hard to explain the creepiness — maybe it was just weird energy?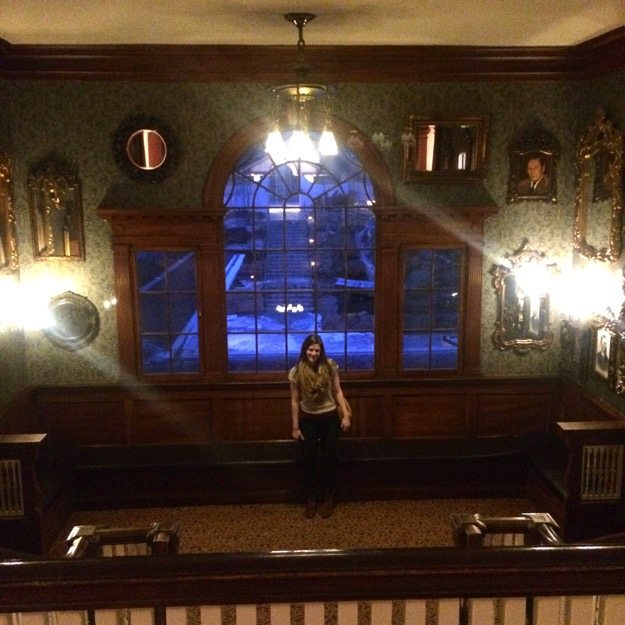 In my opinion, the only good things about our stay (besides getting to hang out with each other) was the beautiful mountain view and the elderflower moscow mules we had at the hotel bar.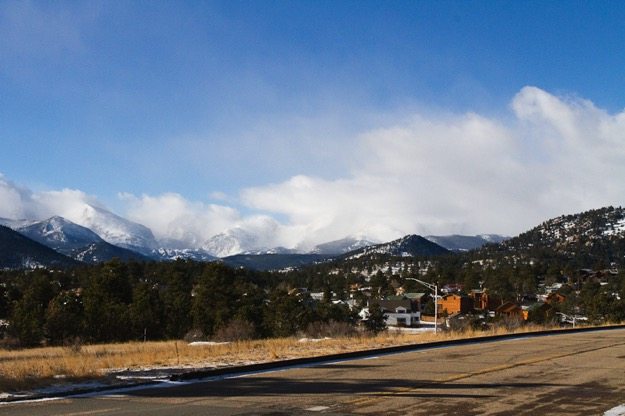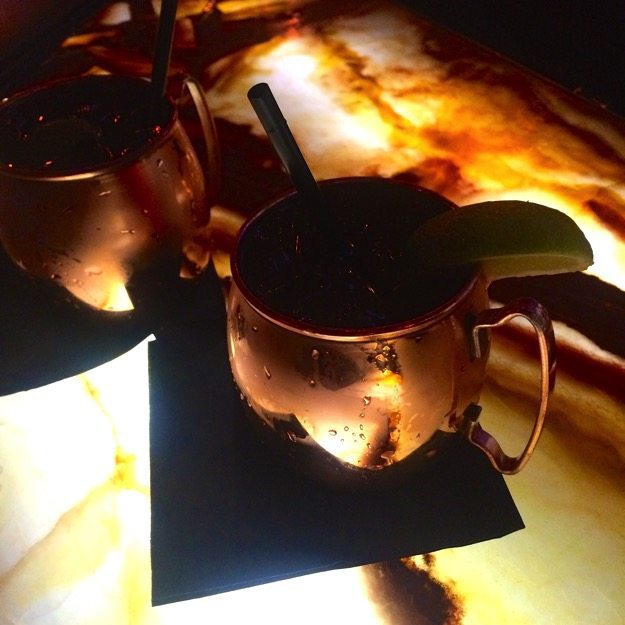 I'm halfway kidding because nothing majorly scary happened except a weird wind blowing noise from inside our closet. That said, I still didn't sleep more than two hours the whole night.
Isaac thinks the fact that we went there is so cool and now he wants to go. If we do go back sometime I would do the ghost tour, but I definitely don't want to spend the night again. It was too scary.
Tuesday we woke up pretty early (I got out of bed at 6AM!) and we drove back to Boulder. We stopped in Lyons to explore, dropped our stuff by Laurel's place and walked over to the Chautauqua Dining Hall for a late lunch.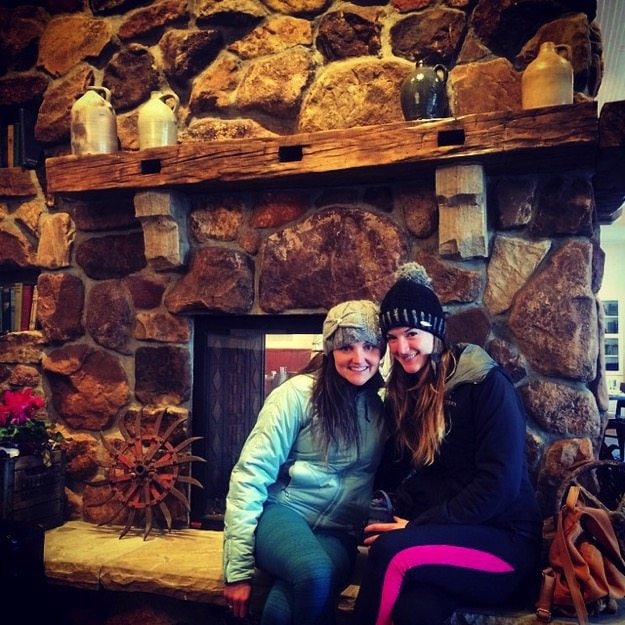 I had the winter salad with tofu and it was really tasty.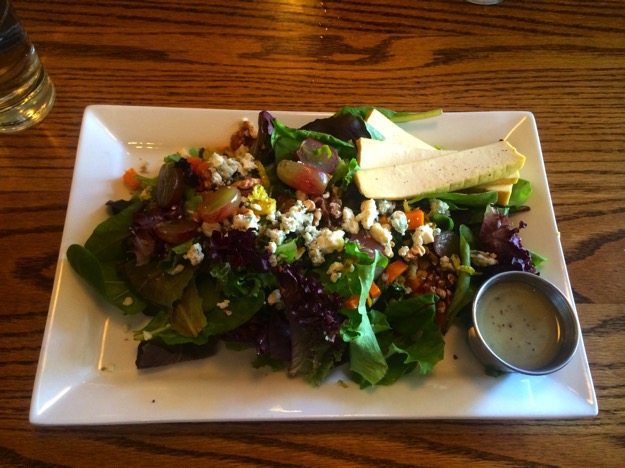 We did a little shopping near Pearl St. — I loved Rebecca's Herbal Apothecary, Island Farm, Cedar & Hyde and the Savory Spice Shop.
Wednesday morning I woke up, packed and spent the rest of the day traveling. I took a bus from Boulder to the Denver airport and didn't arrive home until 10:00PM that night. Luckily, the bus station was super close to Tee and Cakes so I was able to walk over in the snow and snag one last almond milk latte before hopping on the bus.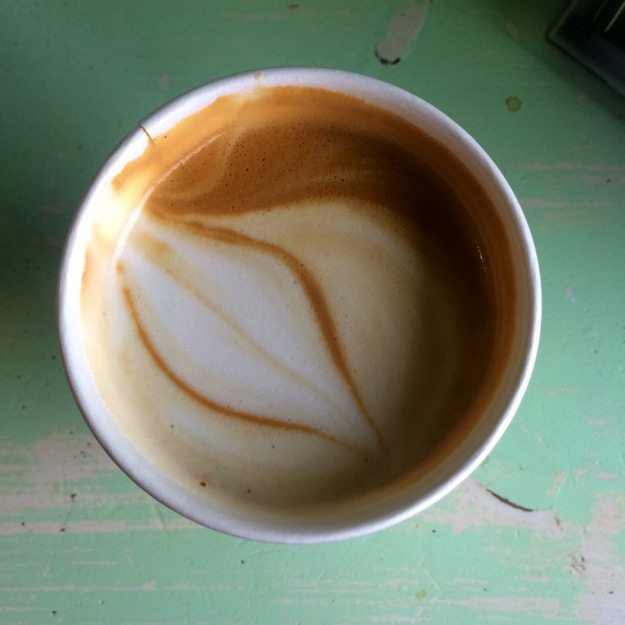 I think it was the best one of the whole trip.
Have you ever been to Colorado? I visited once before with my college roomies, but it was over 7 years ago! I loved Boulder so much this time around. I told Isaac that we have to plan another visit sometime soon.