I'm late on this, but how is it already May?!? Is it just me or does time go by faster every year?
So now that we're almost half way through 2011, it seems like a great time to evaluate the goals I set back in January.
1. Stretch: I've never been one to take much time to stretch. Physical therapy has taught me that stretching is important to keep my body in alignment and that I need to make daily stretching a priority, especially when sitting at a desk all day.
I've been doing a great job on this one – especially after finding out that my scoliosis was getting worse. I do yoga for scoliosis at least 3 times a week, which is almost all stretching. It's made me feel so much better!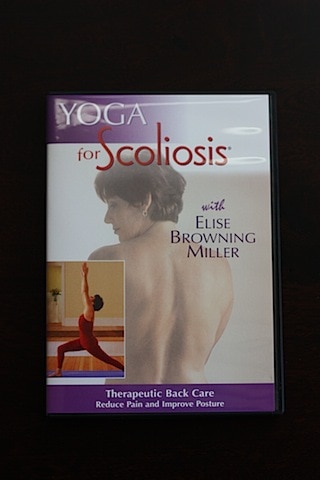 2. Get in better shape: I'm at a healthy weight for my body but I want to feel better in my clothes (see number 5) and see more muscle definition. To do this I'll focus on strength training and interval training.
This one is a work in progress. I've been doing the Core Fusion DVDs and incorporating more strength training in my workout routine, but it hasn't been with enough regularity to make a big impact. I plan to work harder on this goal. I think having strength training routines that I can do at home will really help.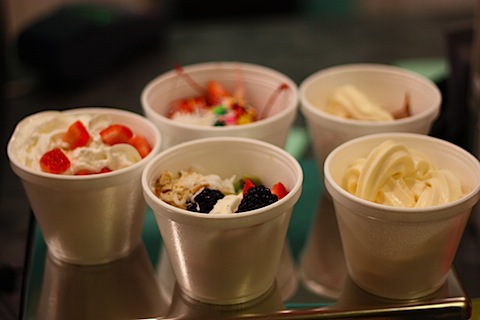 3 . Eat less sugar: Since the holidays I've been craving sweet foods and wanting dessert after lunch and dinner. Overall, I'd like to cut back on my consumption of sugar and I think that will help decrease the cravings. To keep track of this, I plan to start keeping a food journal again, either written or digital.
I've been keeping a food journal (I use Livestrong's Daily Plate). It's really eye opening to see how much sugar you eat in a day- added sugars are hidden in so many foods. Besides having a mild obsession to Sweet Frog frozen yogurt as soon as the weather warmed up, I've been doing well with consuming less sugar. I still have a snack after dinner almost every night, but I'm no longer craving something sweet as soon as aI finish my lunch. Speaking of sugar, Janetha recently wrote a great post about cutting out added sugar.
4. Love myself and banish negative body comments: I will focus on loving my body, feeling good in my skin and appreciating what my body allows me to do each and every day. Confidence is key!!
I've been doing pretty good on this one. Having an S-shaped spine doesn't really help with body confidence but I'm learning to embrace my curves. I've found that yoga has definitely helped with my body awareness and acceptance. I love this quote from Elise Browning Miller, which reminds me that curves can be beautiful: "As there is beauty in the straight alignment of a palm tree, there is also beauty of an oak tree with it's many twists and turns."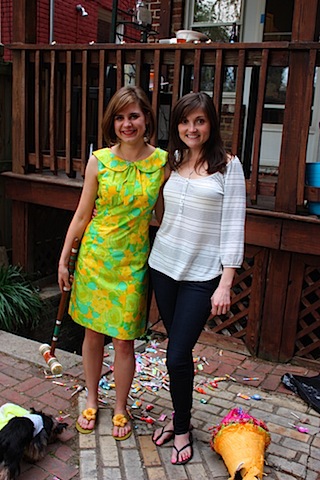 5. Fit in my new (and old) jeans: Over the past few months, all my jeans have been feeling tight and there are even a few pairs that I've just been avoiding all together because I knew they would be too snug to wear comfortably right now.
My jeans are fitting pretty well… just in time for bathing suit season. 🙂
Did you set any goals for 2011? Have you met those goals or taken a look back at them yet?
**Need a good read? Check out this article from the Washington Post – Why being a foodie isn't 'elitist'