EBF on CBS6 Making Mason Jar Salads!
10
Published Jan 13, 2018, Updated Jan 12, 2022
If you follow along on Instagram you probably already saw the sneak peek I posted, but I'm so excited to share that I recently had the opportunity to make one of my all-time favorite recipes, Black Bean Fiesta Mason Jar Salads, on CBS6 Virginia This Morning! The episode aired this week and I'm really excited to finally be able to share some behind-the-scenes photos and the full segments with you.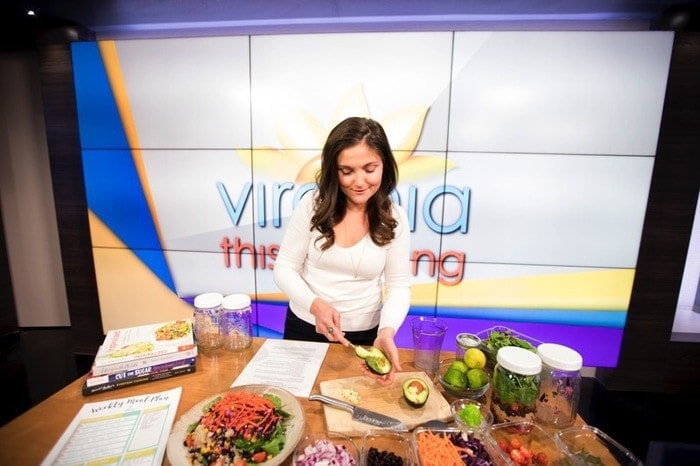 Spoiler alert: everything didn't go perfectly! I actually forgot a really important ingredient for the cilantro lime dressing (olive oil, of all things) — but it was so much fun!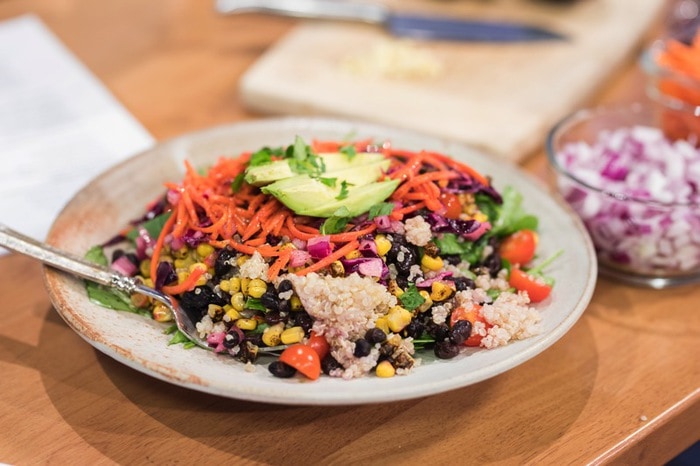 I loved being able to share this recipe with my local community and get more practice being in front of a camera. And who knows, perhaps this episode inspired a few people to hop on board the #saladeveryday train. I certainly hope so! If you haven't tried my black bean fiesta mason jar salads yet, take this as a sign and try the recipe this week!
Watch the mason jar salad segment here: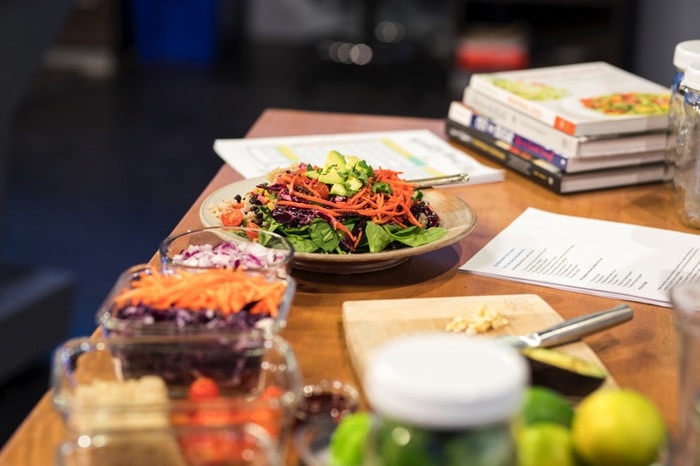 Getting ready to go live!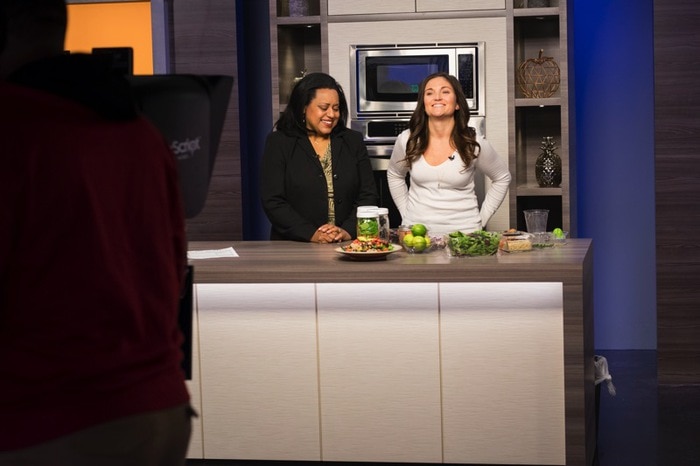 I'm pretty sure this is the moment I told Cheryl Miller that she could keep the mason jar salad and eat it for lunch!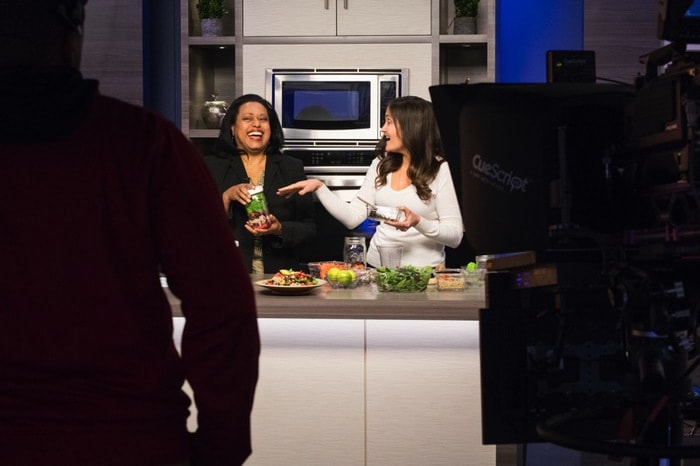 In addition to the mason jar salad segment, the CBS6 team asked me to do a fitness segment and for this one I'm shared my favorite plank variations to combat love handles. Once the salads were made, I changed into workout gear and led Jessica Noll through a few moves!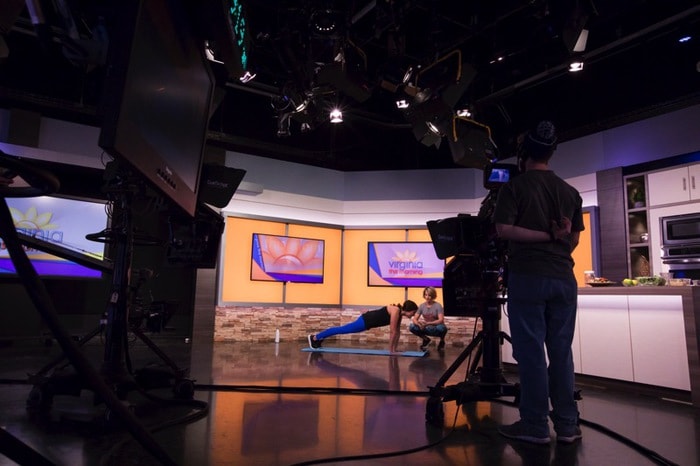 Watch the fitness segment here:

Jessica tried out the side plank with a twist and totally rocked it!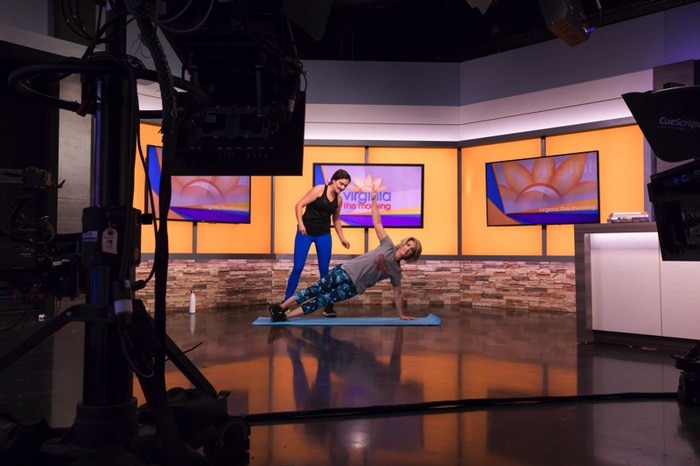 And I showed simple ways to modify a side plank to make it a bit easier for beginners.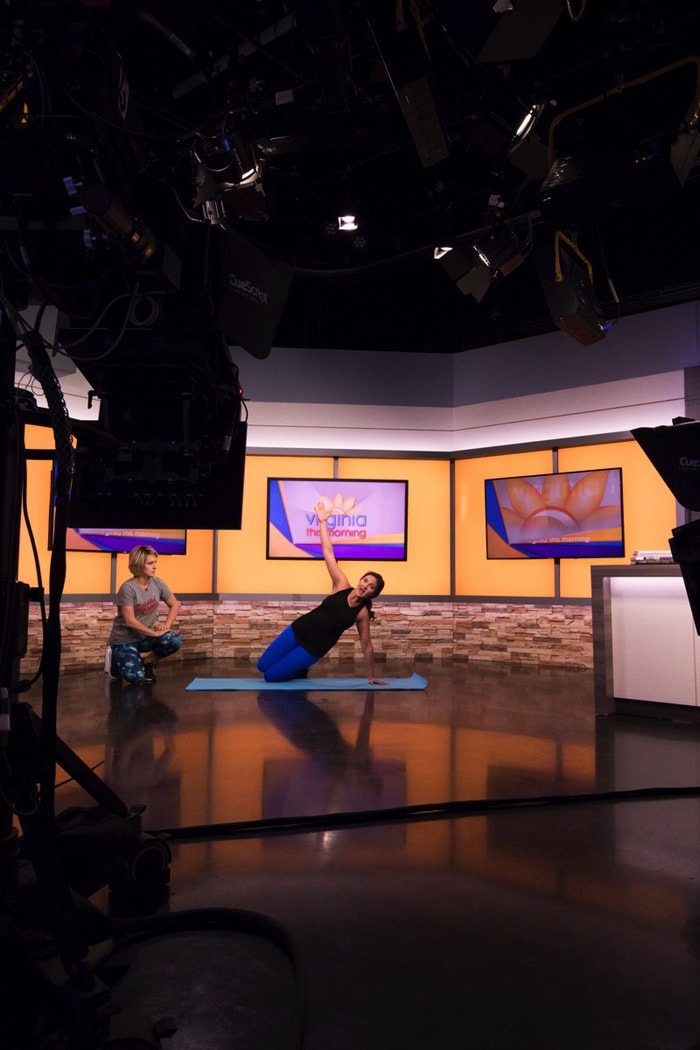 Planks are done. High fives all around…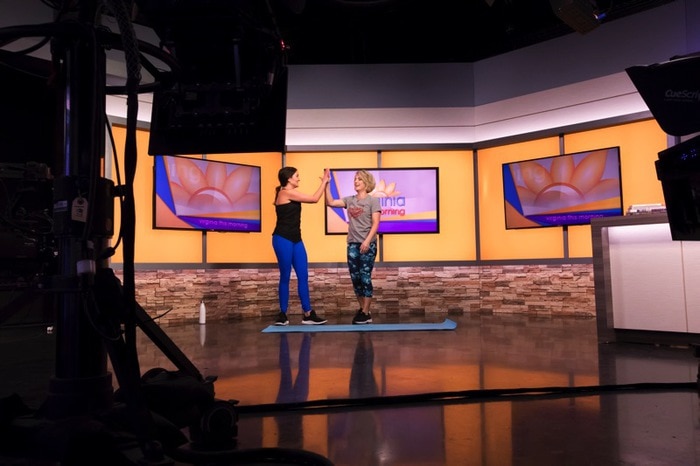 and that's a wrap!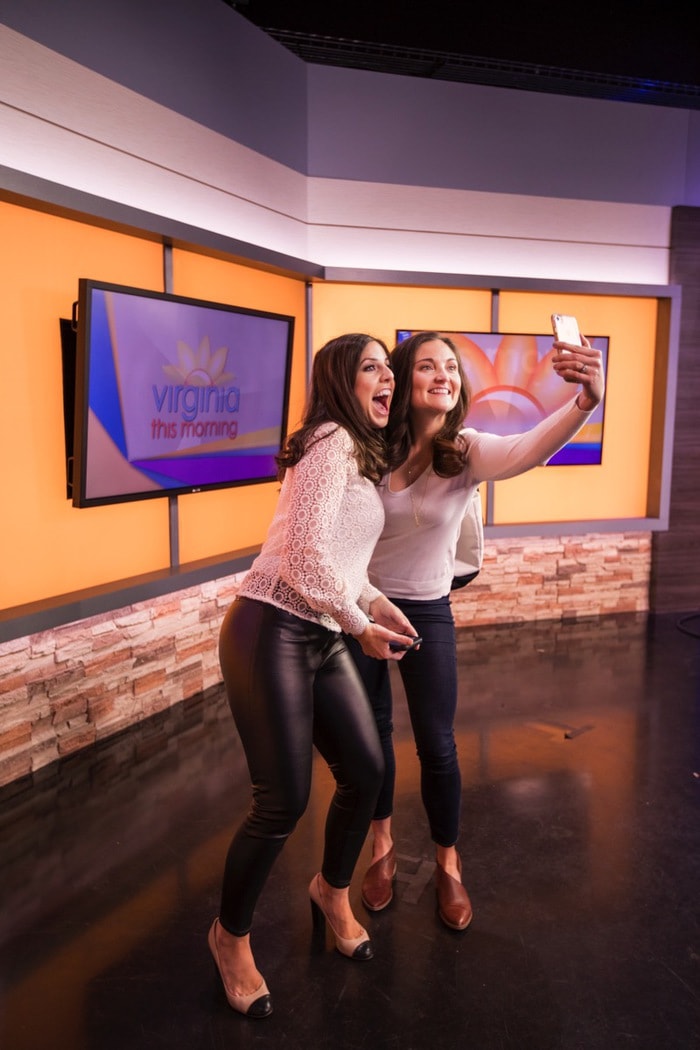 Special thanks goes to Christina Dick of TFB Agency for all her hard work behind the scenes and to Bree Davis for capturing these photos! I couldn't have done it without these ladies.