Healthy Eating During a Kitchen Renovation
7
Published Sep 14, 2018, Updated Jan 12, 2022
Tips for how to stay on track while your kitchen is being renovated, including meal prepping, healthy take out options and easy meals! This post is sponsored by FAGE®. I received compensation to write this post but all opinions expressed are my own.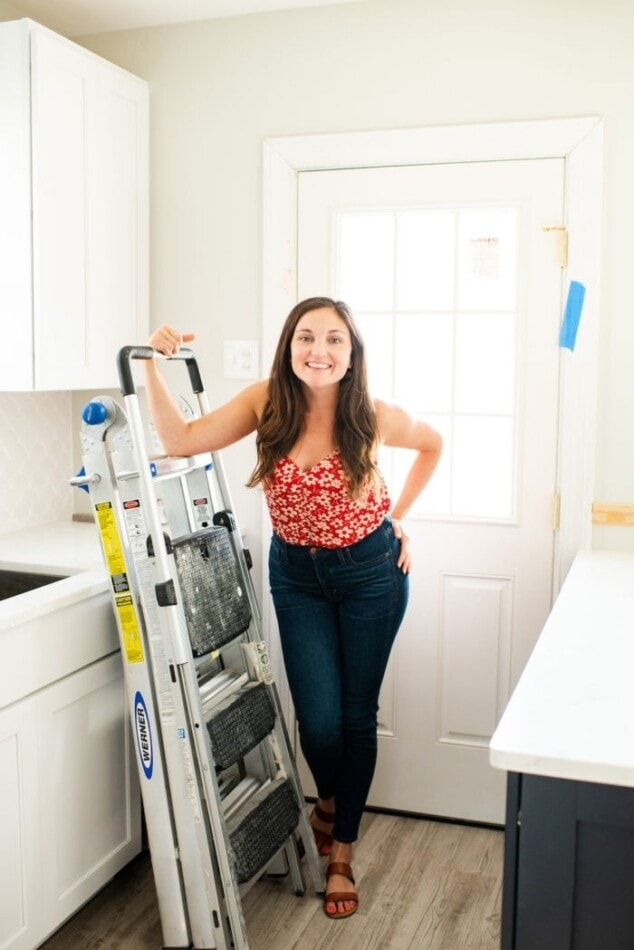 Wow! Looking back now I can't believe we made it through our home renovation. I mean, I can but whoa 2 months was a long stretch of time! I think the hardest part for me was staying on track and eating healthy throughout it. I had one little corner set up in our dining room as my "kitchen" which basically consisted of a cutting board, knife and some dry foods. And there were days where the dining area was covered in dust and completely unusable. As someone who thrives on things being orderly and clean, the whole process was tough!
Needless to say, I had to get creative with my meals over the past couple months. I tried out a few prepared food delivery services, came up with some quick and easy meal ideas and became good friends with the baristas at my local coffee shop. If you're going through a home reno yourself, I hope these meal ideas will inspire and help you get through!
One quick note… even if you aren't going through a home renovation, these are great ideas for quick and easy meals and snacks on the go. I know a lot of you rush to the office every morning – take some of my breakfast ideas to stay on track! And almost everyone I know wants quick and easy weeknight dinner ideas so hopefully these will come in handy too.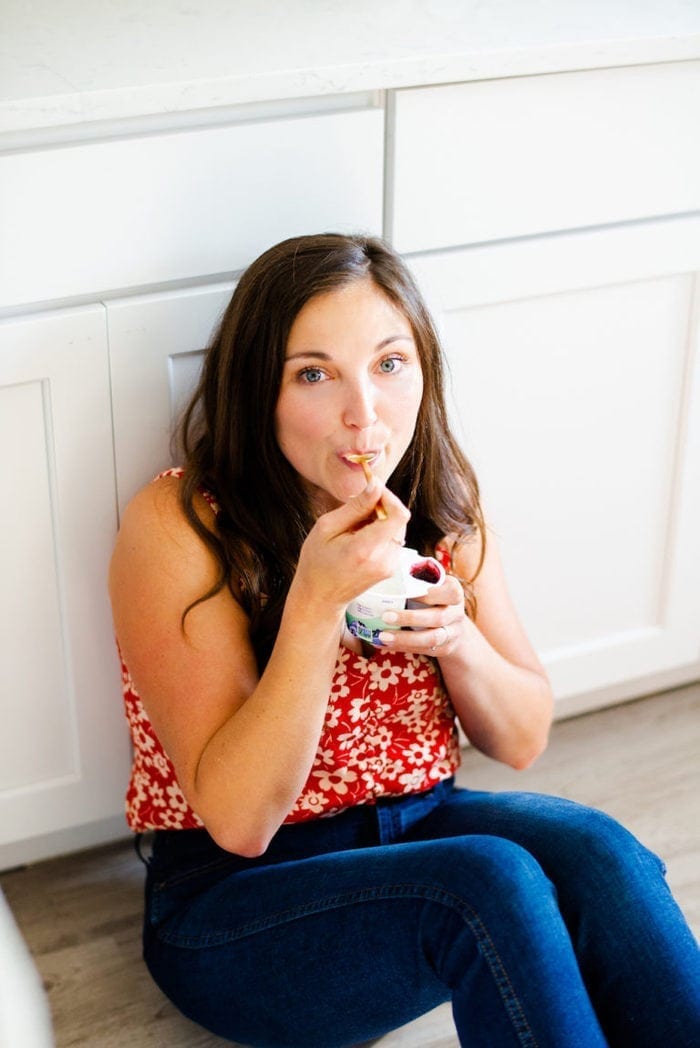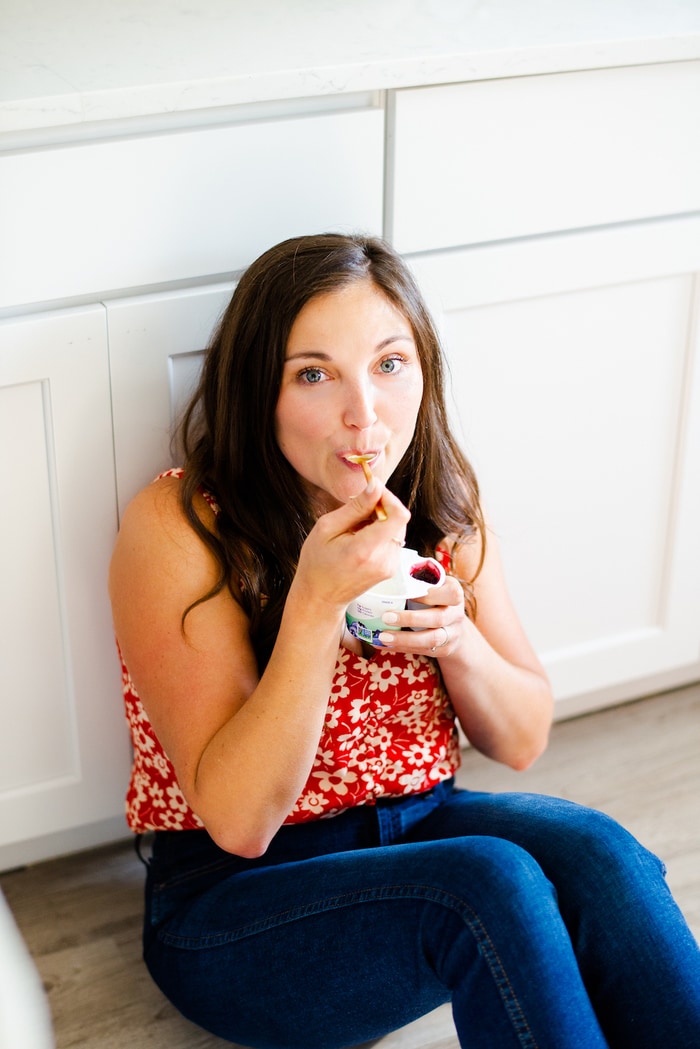 Breakfast
The key to breakfast was quick, easy and cold because the only appliance I had access to was our refrigerator! Yogurt was definitely one of my go-tos! I leaned on FAGE Total Split Cups when I was in the house and even when I was on the go. They're high in protein, low in sugar and take zero prep work. I regularly buy FAGE yogurt but these split cups were new to me and so fun to switch it up and I really enjoyed the extra fruity flavor. The blueberry is my favorite! I love dipping my spoon in the fruit than the yogurt for the perfect ratio every time.
Other breakfast options that came in handy – overnight oats, chia pudding, easy protein smoothies, oatmeal cups where you just need to add hot water and protein bars.
I don't know if I should be embarrassed or feel really cool but I was definitely "that girl" that packed a little cooler for my day. Don't worry, I didn't whip out a whole meal at a coffee shop if they served food, but I definitely brought snacks to curb my hunger throughout the day! My cooler often had a FAGE Total 2% Split Cup, veggies for munching, a protein shake and/or an energy bar.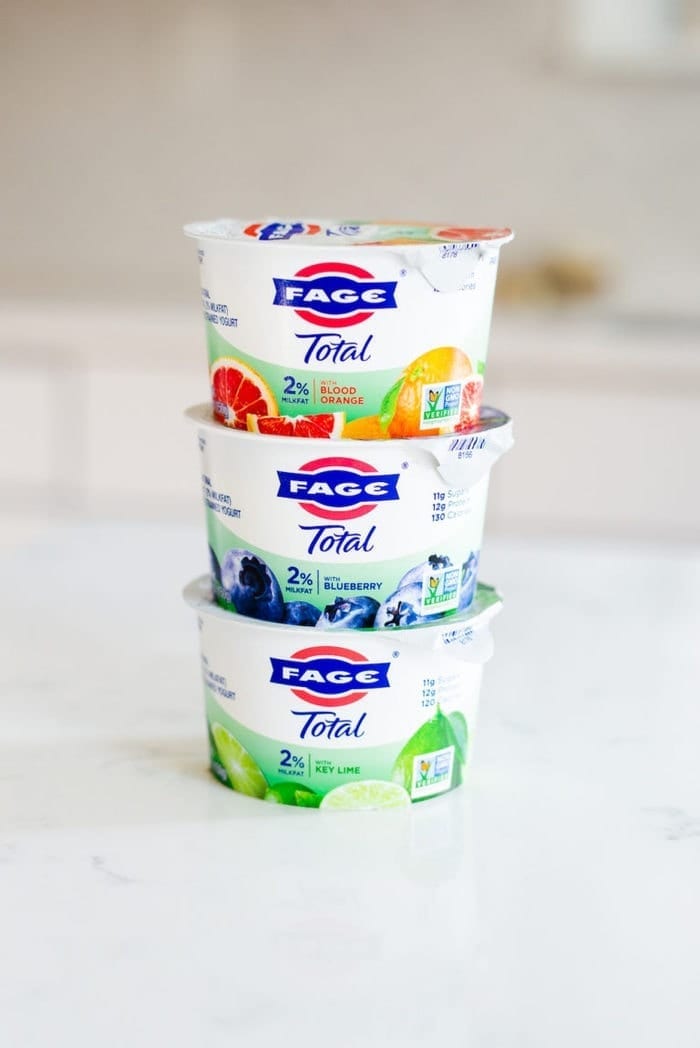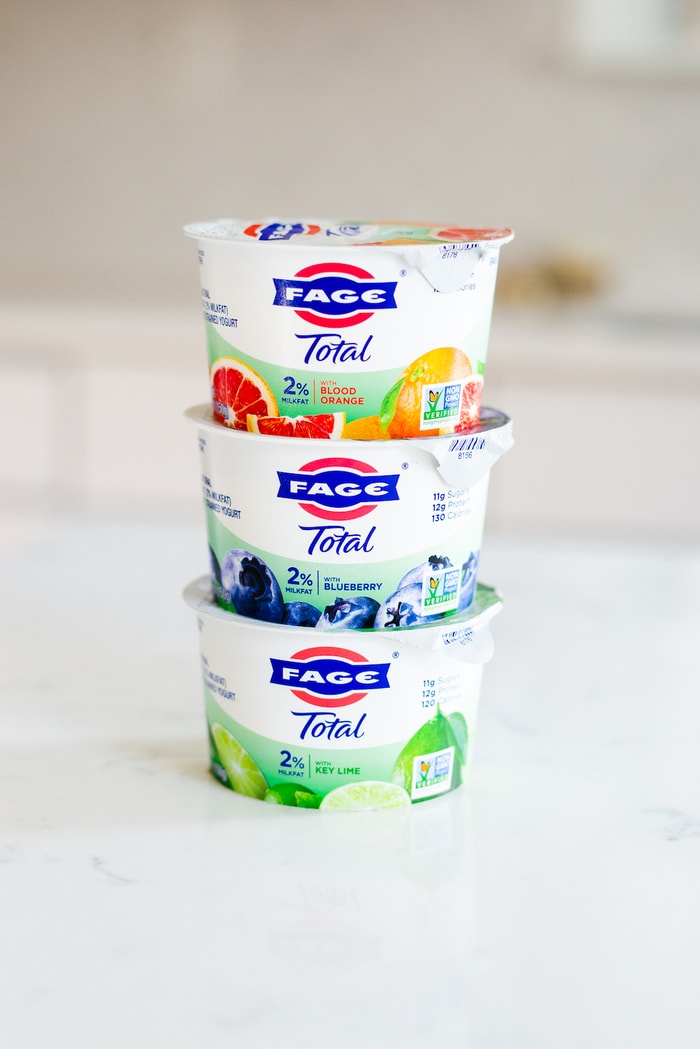 Lunch
To be honest, I ate out for lunch a lot. I would grab a salad from wherever I was working or would get a salad to go from one of my favorite local lunch spots. I wanted to stick with my goal of one salad a day (#saladeveryday) so even though I was eating out a ton, I was getting loads of vegetables, a good source of protein and those healthy fats in which always helps me feel more balanced. Some days I did prep my own salads at home using a prepared protein source I'd pick up from the store. And tuna packets were my BFF. I also kept the fridge stocked with chopped veggies and hummus so in a pinch I'd incorporate these as part of my lunch or snack on them throughout the day.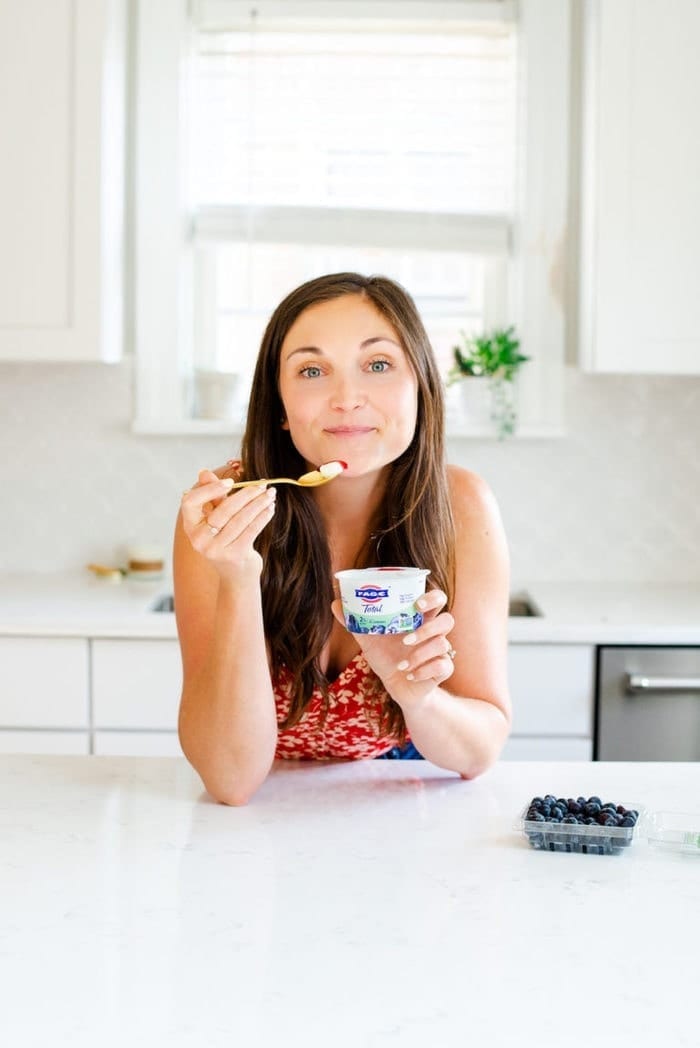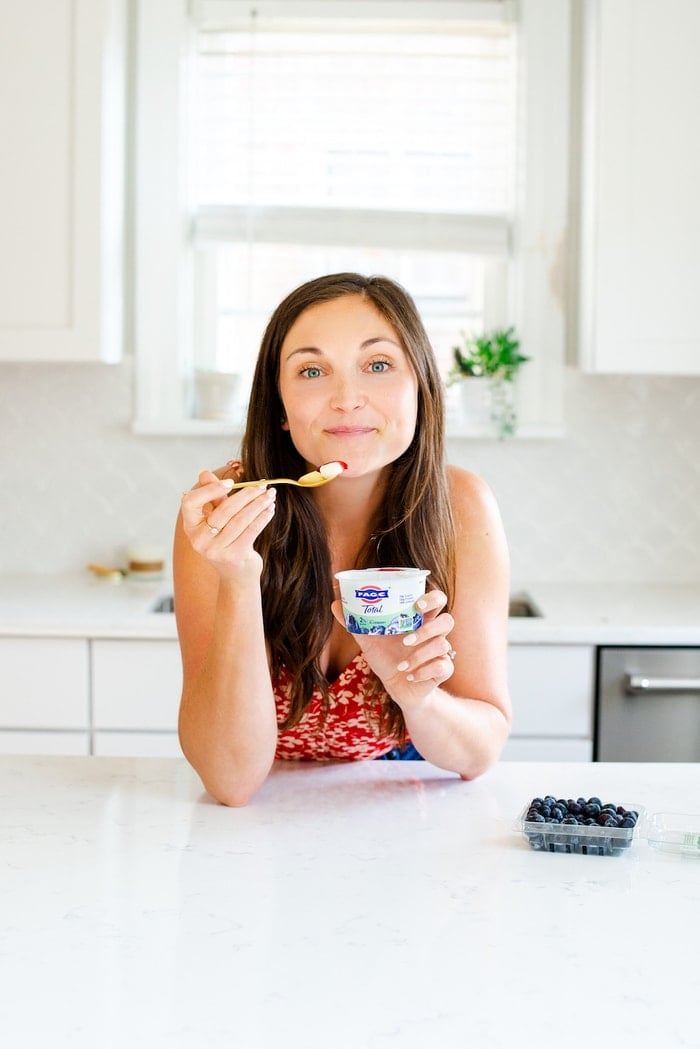 Dinner
When it came to dinner, we ate out quite a bit (see some of my favorite Richmond spots here) and grilled… when we could. I had ambitious plans to grill a ton, but unfortunately, there were a few issues that popped up: 1) It rained a ton this summer and almost every day I thought we'd be able to grill a storm would roll in. 2) The only sink we had access to was a small pedestal sink in our half bath, which is super shallow and basically impossible to wash dishes in.
If I had access to a larger sink (or a bathtub) for doing dishes I think I would have felt more inspired to prep more meals at home by grilling or using my slow cooker/instant pot, but not being able to wash dishes was kind of a deal breaker. Here are some grilling ideas: grilled lemon pepper shrimp, grilled bbq tempeh skewers, grilled rosemary chicken and grilled sweet potato wedges. And slow cooker ideas: slow cooker minestrone soup, slow cooker butter chicken, slow cooker fajita soup and slow cooker curried eggplant.
There are a few quick tips I've learned recently. Too late to benefit me, but maybe they'll be helpful for you: 1) You can buy liners for your slow cooker for easy clean up! 2) Induction cooktops are pretty cheap and would certainly come in handy for cooking meals during a home renovation.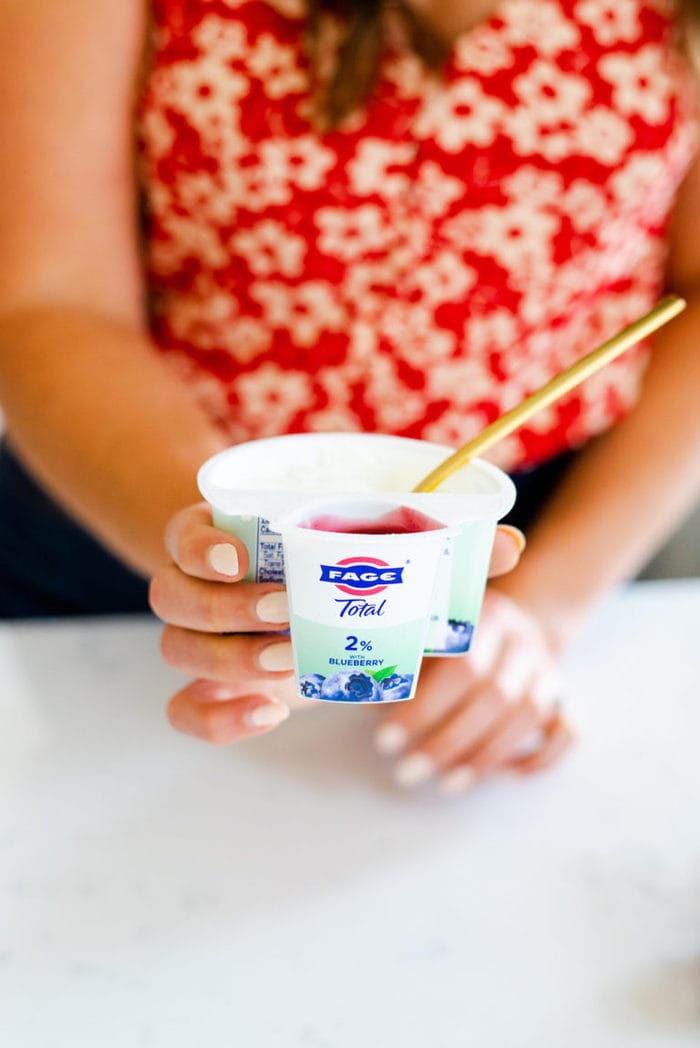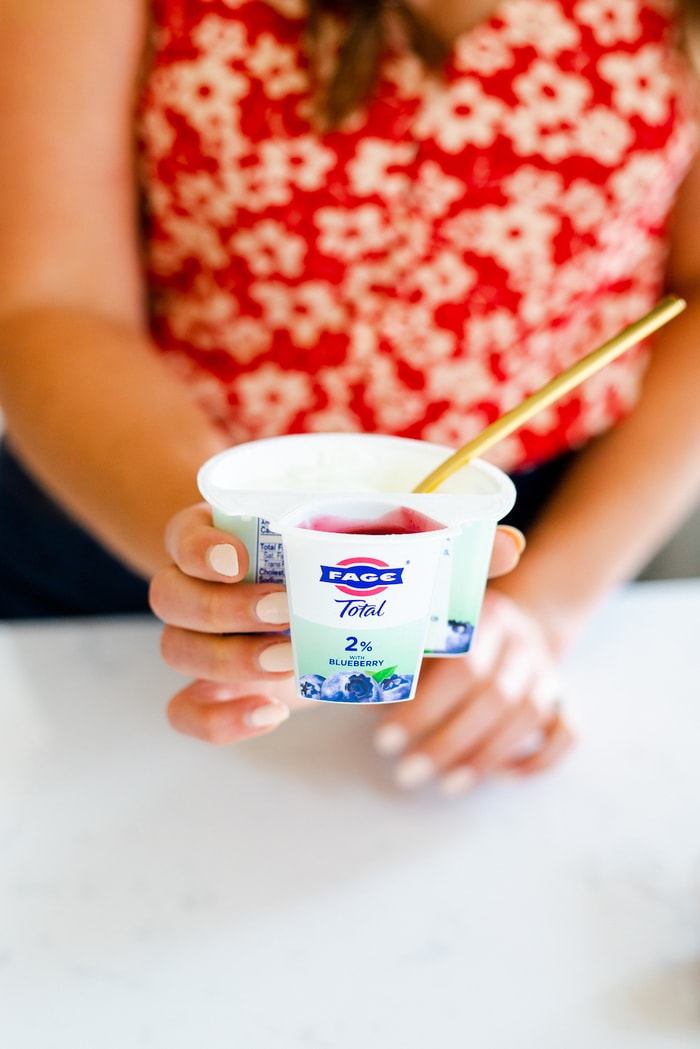 Dessert
Dessert gets its own category too because your girl needed a sweet treat a few times during the renovation! Luckily I had our freezer stocked with a couple homemade energy balls and some peanut butter cups so those certainly came in handy. I also reached for the FAGE Total Split Cup as an upgraded dessert option. The Split Cups are a great after dinner dessert because they're high in protein and low in sugar. Plus, the sweet fruit side compliments the creamy yogurt side perfectly and leaves me feeling satisfied instead of falling into the trap of never ending sweet cravings.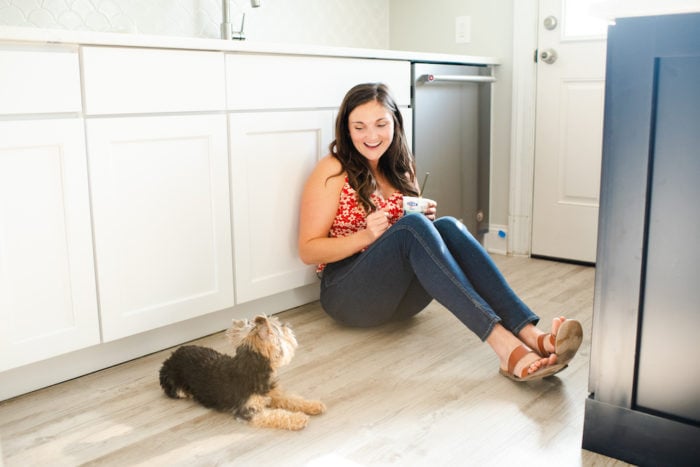 Do you have any go-to quick and easy meal ideas that you've made during a kitchen reno? Please share!