Early Birthalentine's Day Festivities
5
Published Feb 13, 2015, Updated Jan 11, 2022
Happy almost Valentine's Day! Do you have any big plans?
Isaac and I got started early this year with dinner out at Acacia on Wednesday night to celebrate both Valentine's Day and my birthday. We like to beat the crowds. 🙂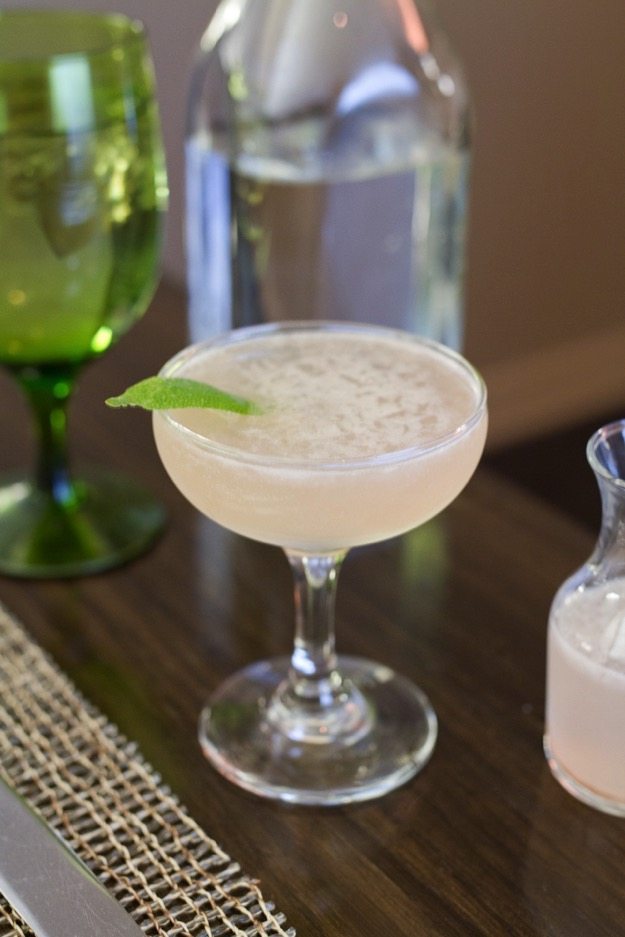 We both had a cocktail to start. The photo I took of Isaac's whisky drink didn't turn out, but look how pretty mine was. 🙂 I love the color. The menu says it has el corralejo añejo tequila, vida mezcal, lime, ginger brandy, cocchi americano rosa and a lime twist. It was smoky, a little sweet and quite delicious.
Since it was our first time at Acacia we decided to go with the Prix-Fixe menu and get a sampling of everything.
Isaac's choices = potato sausage soup + jumbo lump crab cake + chocolate cremeux.
My choices = beet and goat cheese salad + rockfish + poached pear.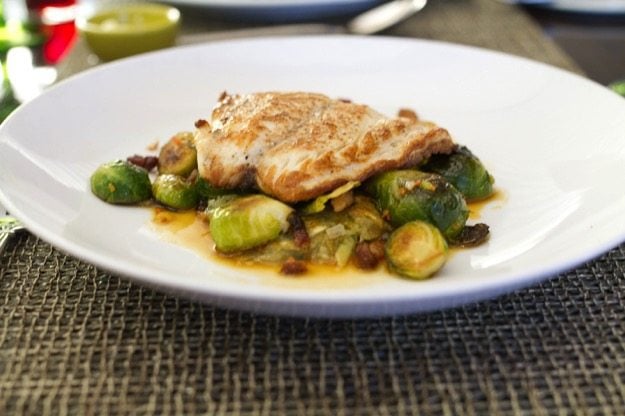 I didn't get photos of everything, but as you can see from the photos I did capture everything was presented beautifully.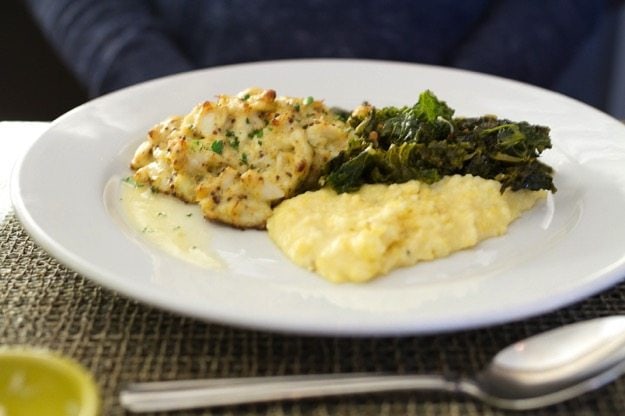 We both LOVED our main entrees and were impressed by the large portion sizes. After dinner we were almost too full for dessert, but once it arrived there was no turning back. We demolished both pretty easily. It's funny how you can be stuffed from dinner, but have no trouble making room for dessert. That's not just me, right?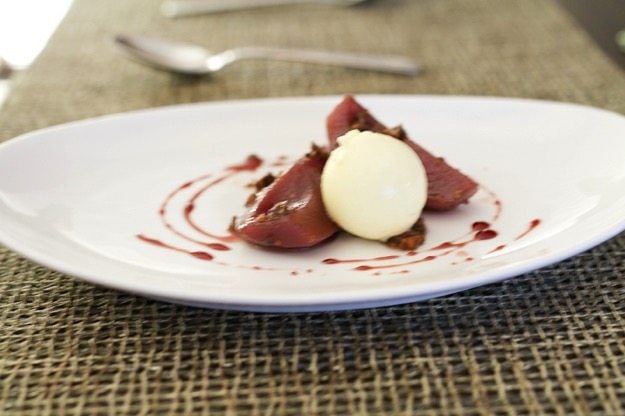 The poached pear tasted like a pear crisp and I liked it, but Isaac's chocolate cremeux, which was essentially a rich and creamy chocolate pudding, was AMAZING. I basically stole most of it from Isaac when he wasn't looking.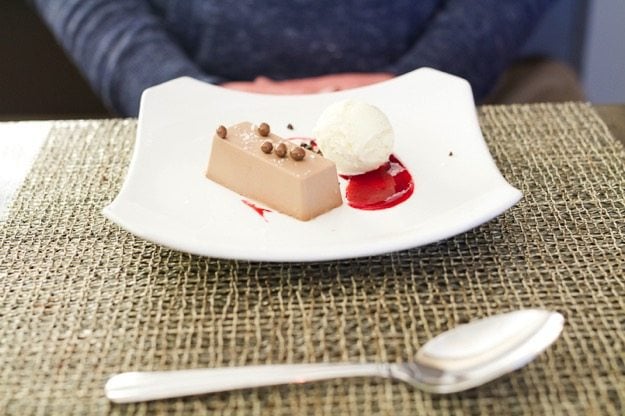 Overall, going to Acacia for an early v-day/b-day celebrate was a success — it was way less busy than it will be this weekend for Valentine's Day and with the Prix-Fixe menu, it was only $24 per person for a lovely, gourmet meal. We'll definitely be going back again soon!
And then last night Isaac gave me the best early birthday present ever by coming to a Pure Barre class with me.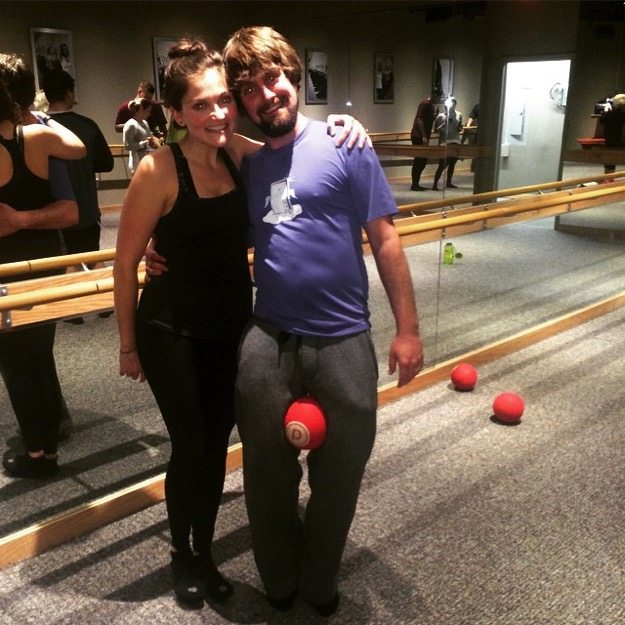 Doesn't he look like a pro?!?
My studio hosted a special Bring on the Men class for Valentine's Day. I was shocked by how many guys came out. Not going to lie it was pretty cute to see a bunch of boyfriends, brothers, husbands and dads LTBing with their girls. I definitely had a few good laughs at Isaac throughout the class, but afterward he said he actually liked it so who knows maybe he'll start coming with me every so often. Fingers crossed. Now I just need to get my dad to come to the next Bring on the Men with me! 🙂
Tomorrow is my actual birthday and it's a big one because I'm turning 30! Eek. Everyone older that I've talked to says your 30s are way better than your 20s so I'm not too nervous. Plus I have a fun day planned to keep myself distracted from how old I'm getting. I'm starting the day with a Pure Barre class and then going wine tasting with a group of friends in Charlottesville. Can't wait!
Happy weekend to you. I hope you have a LOVELY Valentine's Day too. <3
Do you have plans for Valentine's Day? Do you like to go out to dinner with the crowds or celebrate at home?