We're home from Duck and guess what? It's warmer here than it was the whole time we were there. Crazy, right? Oh well, we still had an awesome time and are so gracious that our friends invited us down to hang out with them for a few days. Thanks again Jess and Patrick!
Here are a few pictures to recap all the fun we had.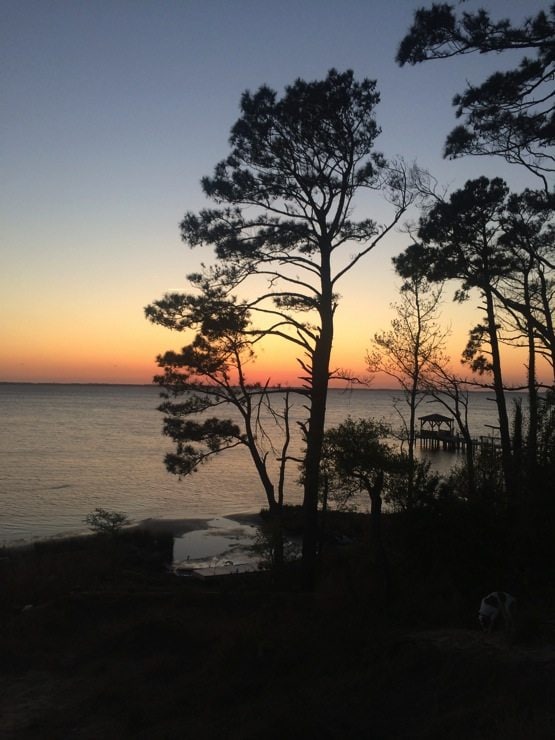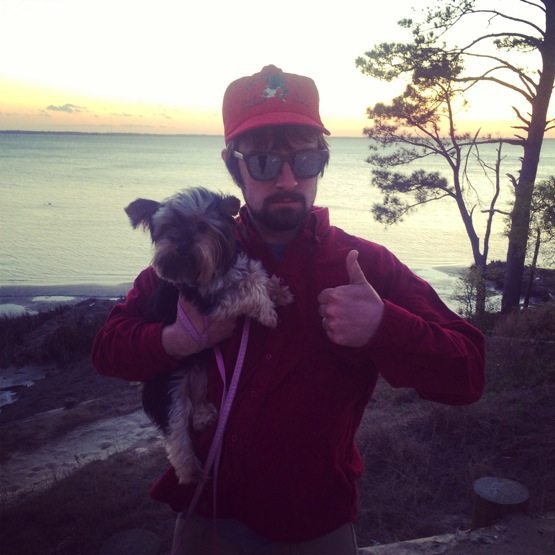 Isaac wearing a baseball cap. This never happens.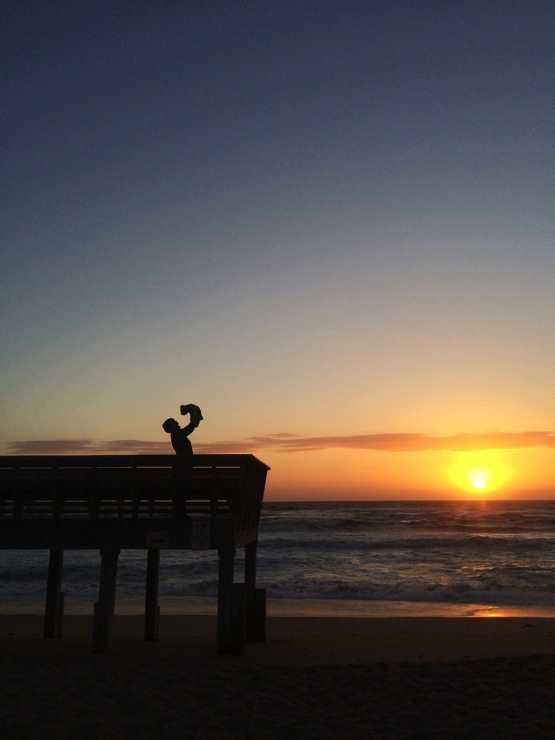 Olive and Isaac doing their signature Lion King pose at sunrise. Isaac woke me up at 5:30AM for this. It was worth it.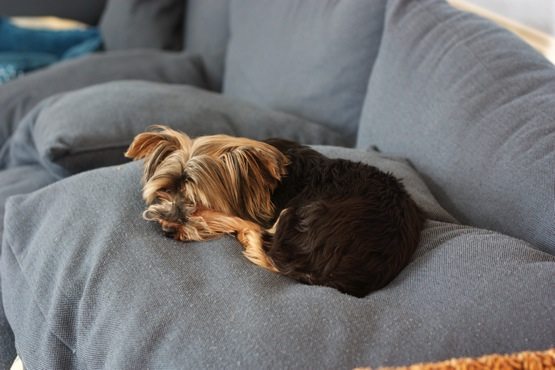 We stayed at a house that was pet-friendly so we all brought our dogs. Lots of treats and snoozin' — along with a few long walks and some major playtime.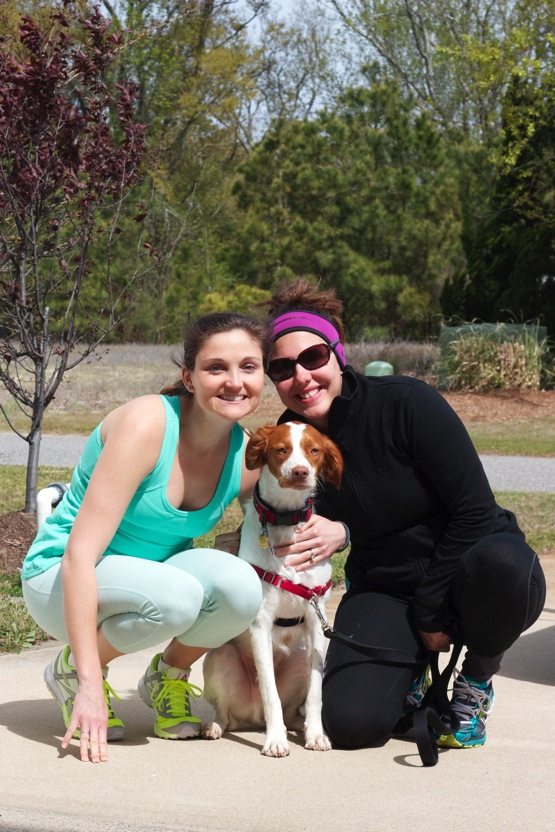 Getting in a run on Friday morning with Angie and Fletcher.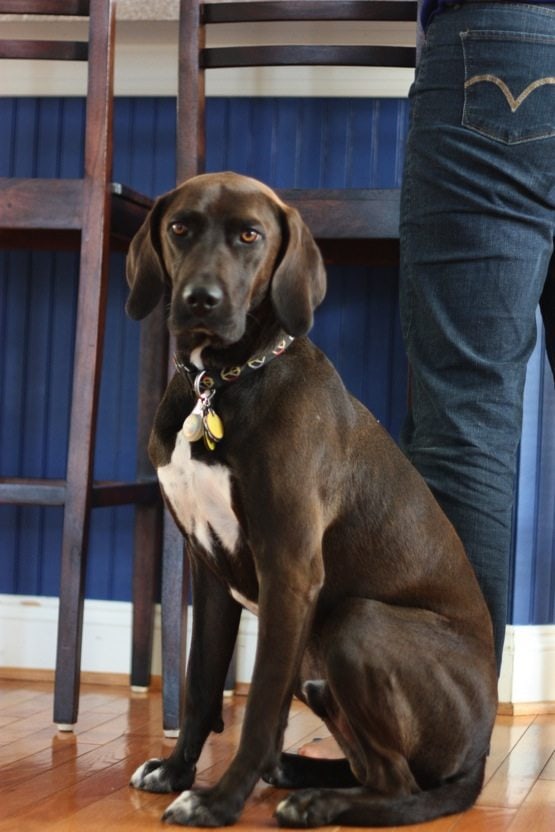 Frisco just chillin'.
LOTS of good eats.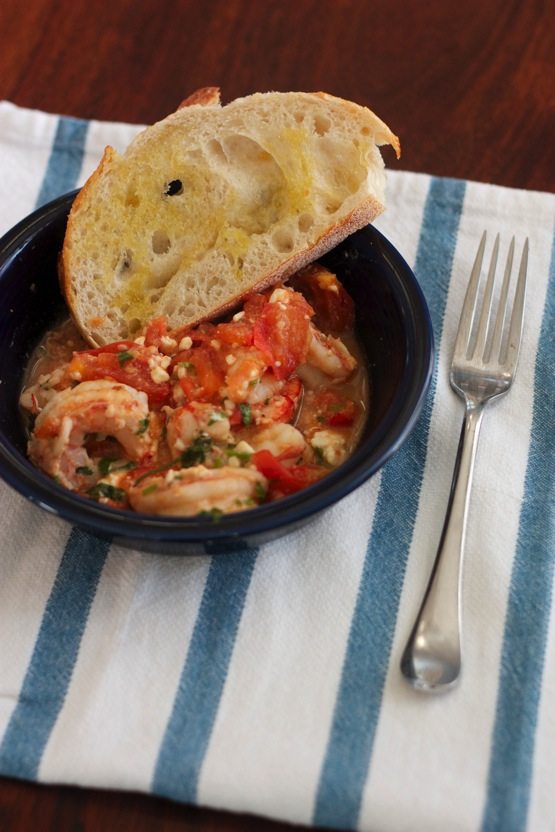 Angie and Kirk made this shrimp dish for dinner the first night. It was delicious.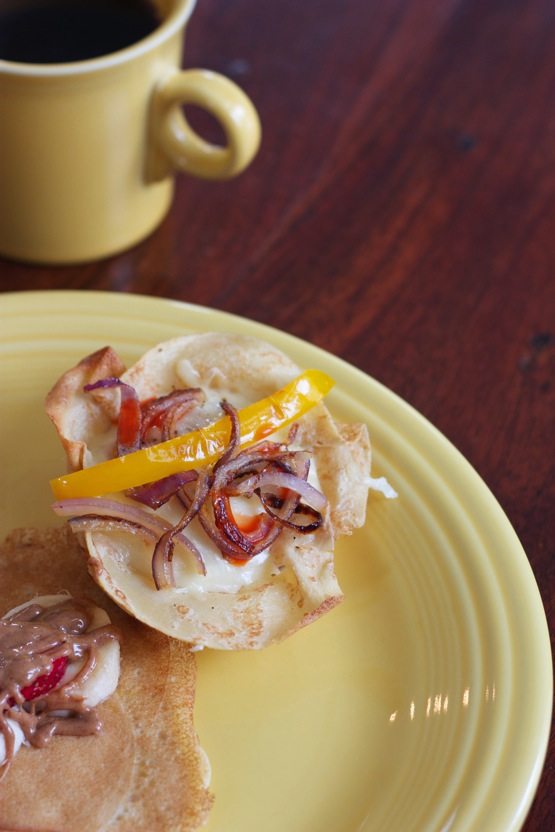 Jess and Patrick whipped up a batch of crepes one morning = I had a baked egg crepe as well as a sweet crepe with fruit and almond butter. They were both so good!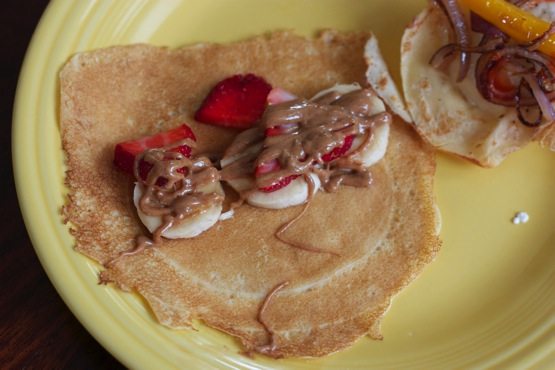 I'm pretty sure this was only my second time having crepes because I thought I didn't like them. Turns out, I do!  I guess I need to try making them myself sometime soon.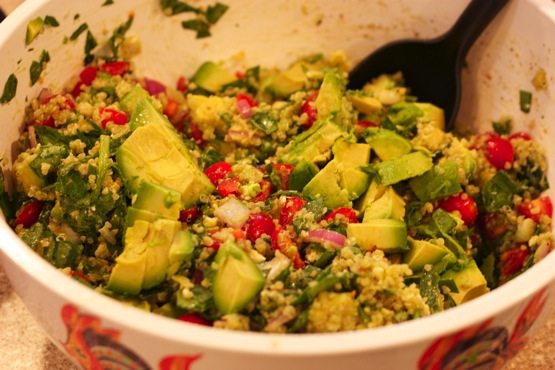 Isaac and I made quinoa salad for dinner one night using this recipe. I doubled the recipe, skipped the beans and used raw baby spinach instead of kale. We also had roasted asparagus and sweet potato chunks.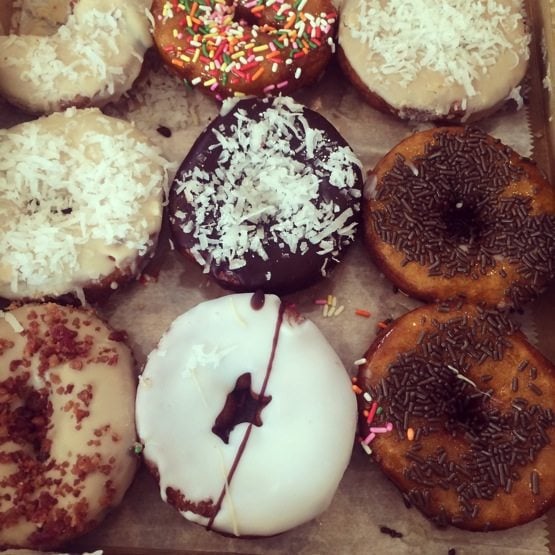 Obviously we had to try Duck Donuts. I ended having one with peanut butter icing and shredded coconut. It was cakey, sweet and just as scrumptious as it sounds.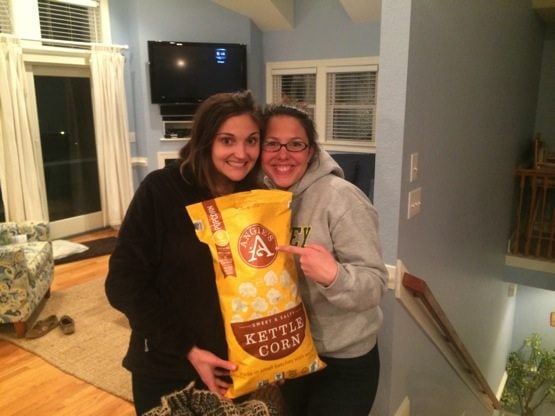 Angie was excited because the popcorn is named after her. I was excited about how massive the bag was because I love kettle corn. Don't worry, we polished it off in three days. Oops!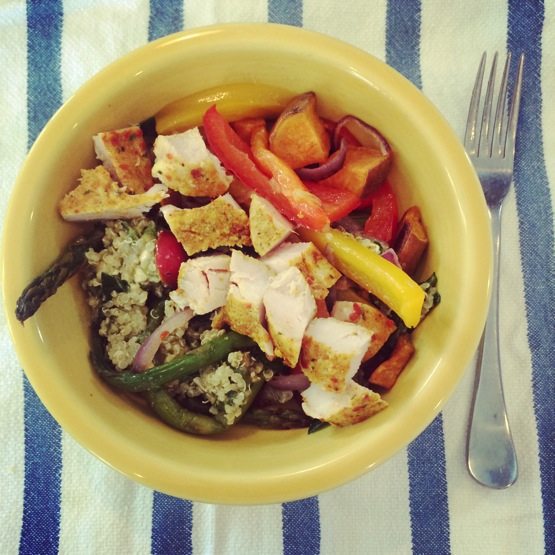 Leftovers for lunch.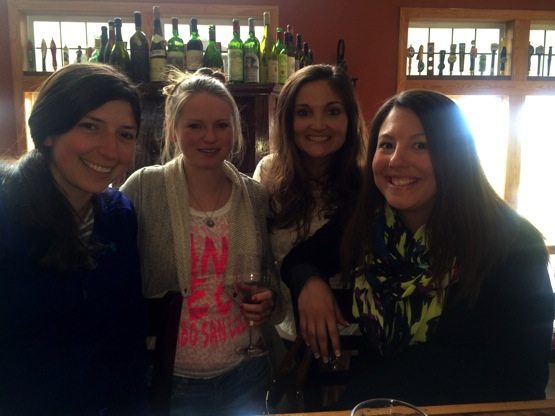 Wine time for the gals at Trio = Jess, Leah, me and Angie. There were three guys with us too, but we never got a group picture. Boo!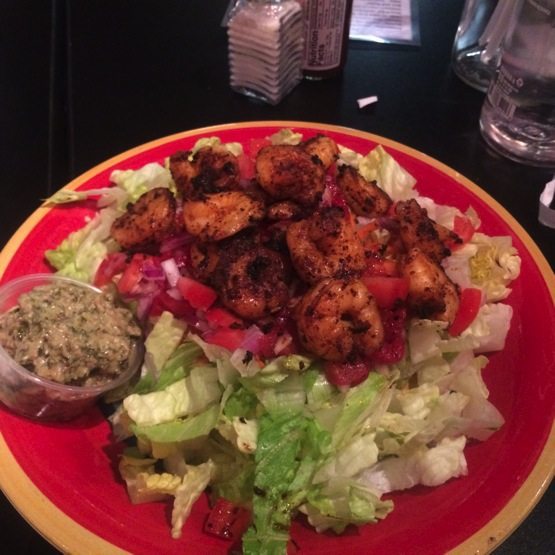 Dinner at OBX Taco Bar. I had this shrimp salad along with a baja fish taco (made with locally caught fish). Both were good but I have to say, the fish taco stole the show. Sadly, I didn't get a picture of it.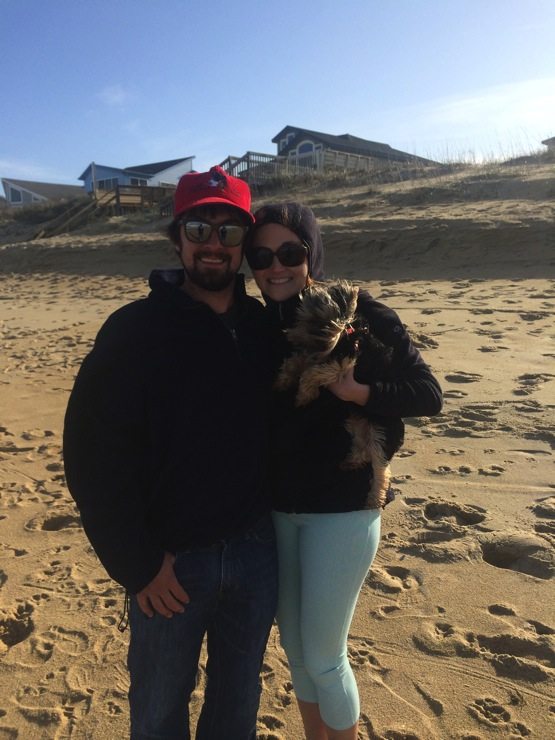 Olive's hair shows you just how windy it was on the beach. Brr… So yeah, no sunbathing or swimming this trip. Although we did get in the hot tub last night! 🙂
We had such a blast and I'm sad it's already over. Luckily we'll all be together again soon for Angie and Kirk's wedding next month and then we'll be headed back to OBX around this time next year for Jess and Patrick's wedding. I can't wait.
Happy Passover and Easter to those that are celebrating! See you next week.