I realized that I have been slacking on sharing my daily eats once a week like I said I would do. Sooo… yesterday I tried super hard to take a photo (with my phone) of everything I ate. I forgot to snag one of my after dinner snack, but I had one on my phone that was similar so we'll just use that and pretend the strawberries aren't there. 😉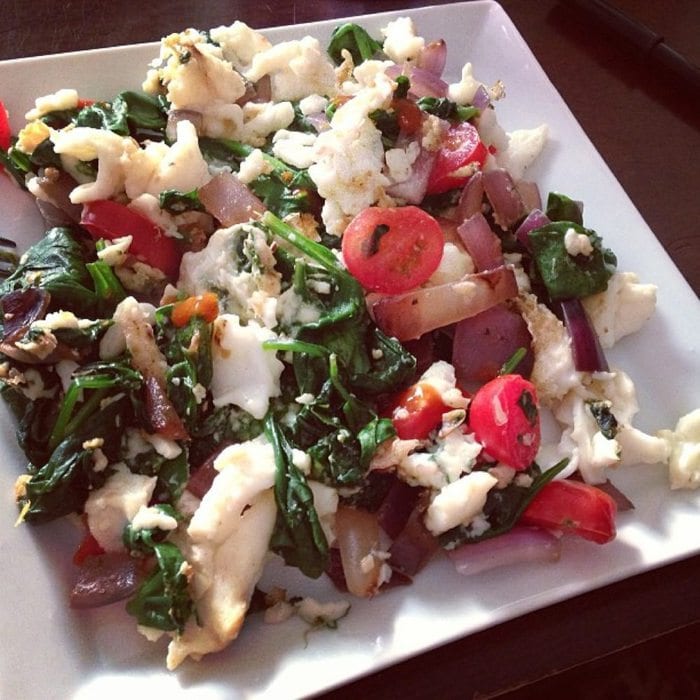 Egg white scramble for breakfast with a boatload of spinach (it shrinks so much), onion, tomato and a little hot sauce.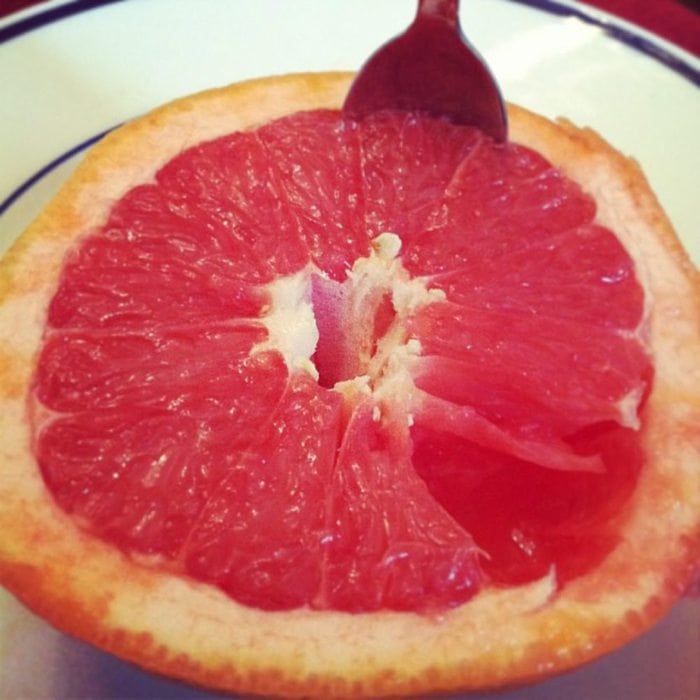 Mid morning I ate a grapefruit for a snack. I love these but hate eating them at my desk because it's pretty much impossible to keep them from splattering juice on my computer screen. Oh well, I guess it's worth it.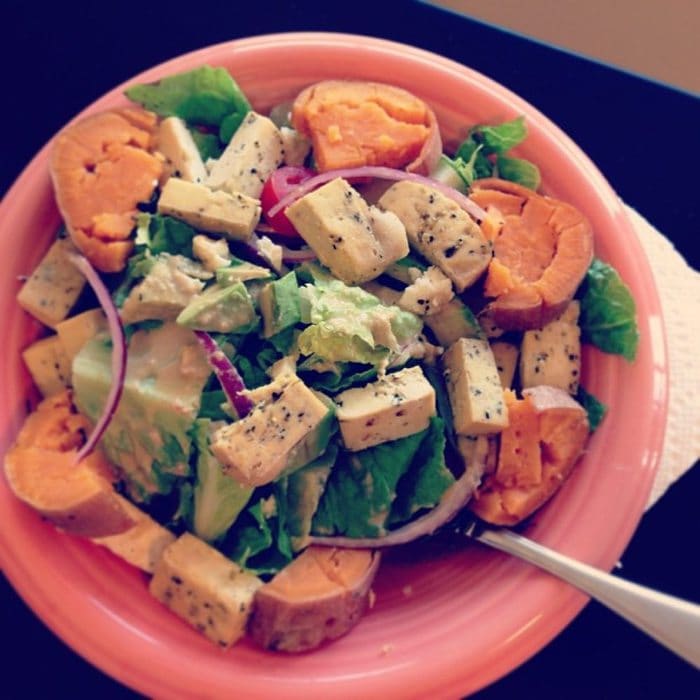 Lunch was a romaine salad topped with baked tofu (is it considered baked when you cook it in a toaster oven?), red onion, tomatoes, baked sweet potato chunks (about 1/2 of a small sweet potato), 1/4 of an avocado and the zesty tahini dressing that I'm officially obsessed with.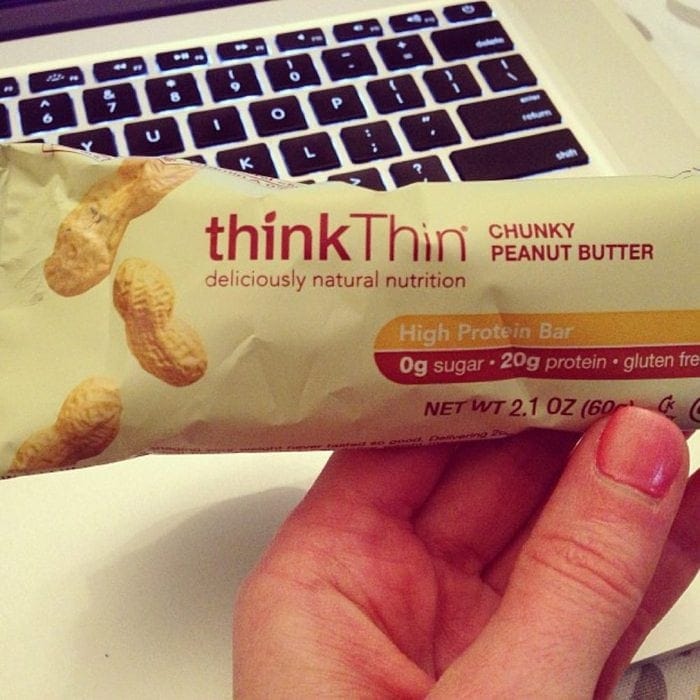 Mid-afternoon snackage! This Chunky Peanut Butter thinkThin bar is like a candy bar to me. I try not to have to too often because sugar alcohols tend to upset my stomach if I eat them regularly but they're so darn hard to resist.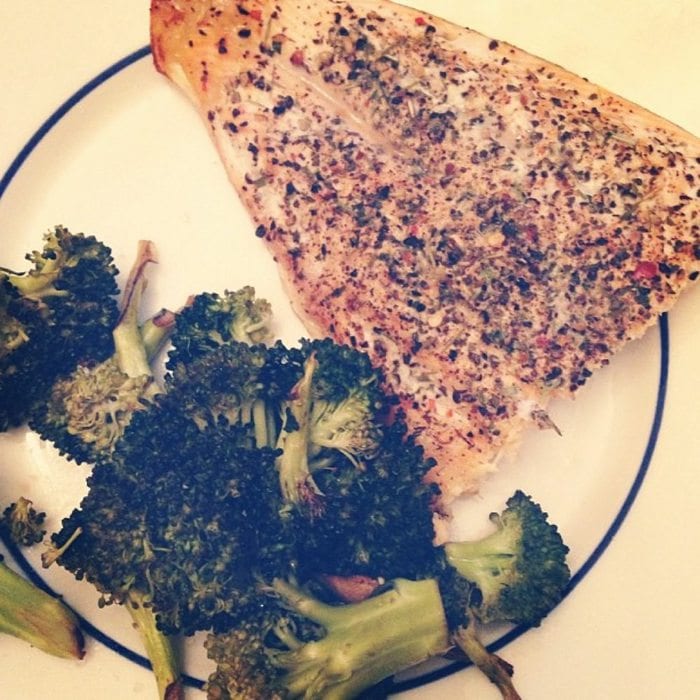 While I was at pilates, Isaac baked up some Arctic Char and roasted broccoli. I ended up going back for seconds of broccoli and also ate the other half of my baked sweet potato from lunch.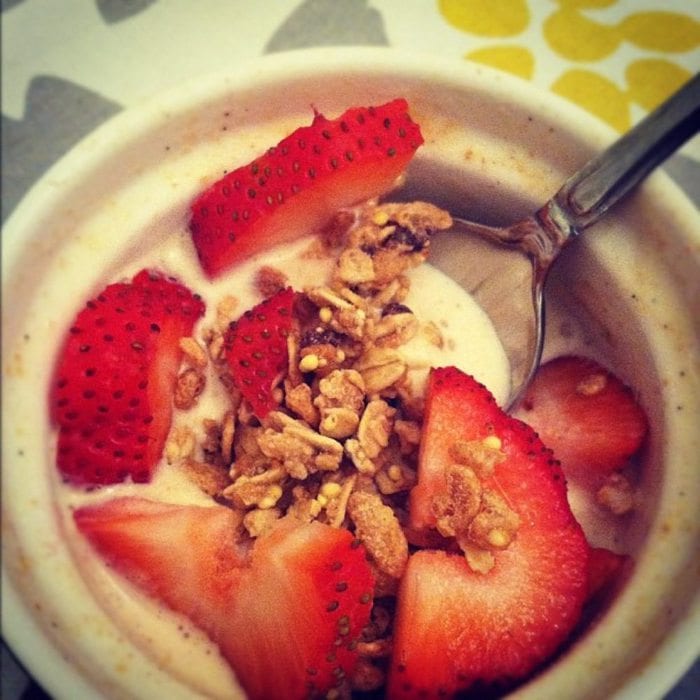 Last but not least, I had a small bowl of plain 2% greek yogurt with a little stevia and granola on top (about 1/4 cup). As I mentioned before, this picture was from another time so sadly, I didn't have the strawberries on top last night.
So there you have it… what I ate yesterday! If you all like seeing this sort of thing, I'll try to start doing it more often.
Have a lovely day.