Morning friends! I just now remembered that I teased y'all with a cookie recipe for the Pumpkin Almond Butter and I still haven't posted it! Somehow it totally slipped my mind during the move. I have the pictures on my computer and most of the recipe written down, but not the whole thing. Oops! Pretty sure I'm going to need to make them again to make sure the recipe is on-point. Sorry for delay on that one.
In other news, Isaac and I have been busy unpacking, although we take a few breaks to try out two new cycle studios in the area —  Tidal Wheel and Boho Cycle. I've been waiting forever for the SoulCycle/Flywheel trend to kick in here in RVA and I think it's finally happening! Woo-hoo.
Isaac, Britt (my bff that now lives in RVA) and I all went to a 9:30AM class at Tidal Wheel in Short Pump last weekend for their grand opening.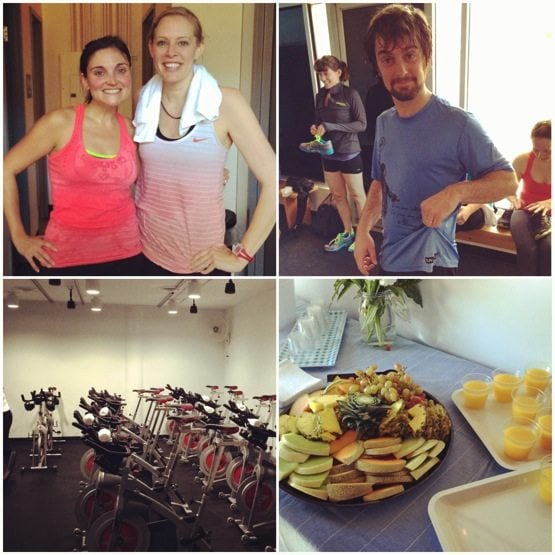 You know what makes cycling easier? Knowing that you have a huge tray of fresh fruit and mimosas waiting for you after class. 😉
Liz and I hit up a 6:00AM class at Boho Cycle on Tuesday morning.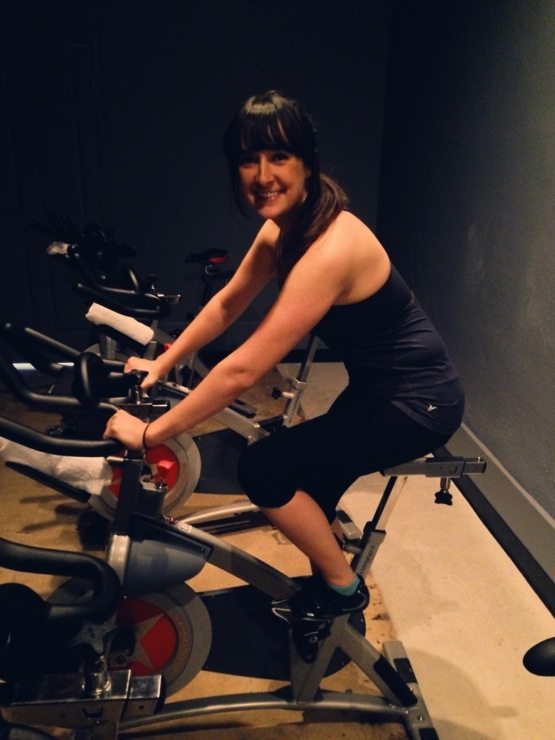 Photo from Liz.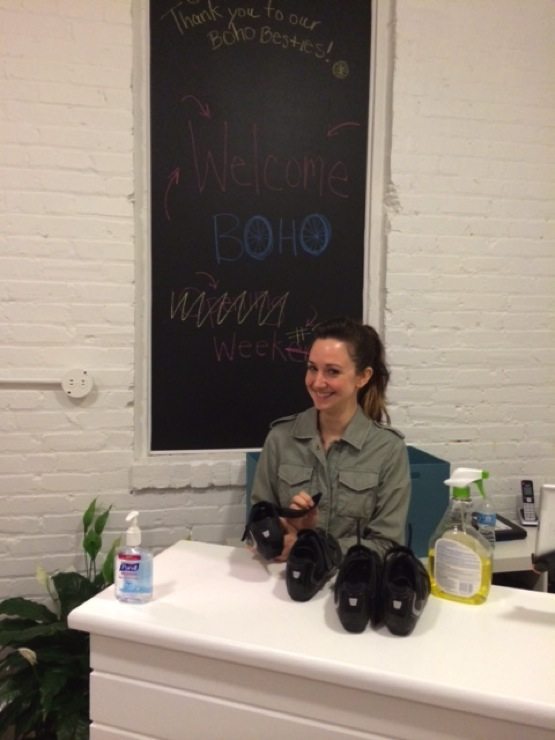 A couple things to note:
I loved SoulCycle when I took a class in NYC so I'm beyond excited about these new studios!
As far as I know, before these studios opened (which was just over the past few weeks), there weren't any studios in Richmond fully dedicated to cycling so it's a pretty big deal that we now have them two studios, in different areas of Richmond, run by awesome ladies — Alyssa (a.k.a Life of Blyss) is the Regional Manager for Tidal Wheel and Shannon (a.k.a. Thirsty Richmond) co-owns Boho with her partner AnnMarie. Lots of blogger love! 🙂
I've always had a love/hate relationship with spinning. I love it after the class is over and realize how hard I worked/how many calories I burned, but usually 30 minutes in, I'm ready to hop off the bike and do something else. This is why I love that both Boho and Tidal Wheel have classes that incorporate upper body and core work, similar to SoulCycle. You have light weights (1-3lb) on your bike that are used in one or two tracks and the instructor also includes chest pushups, tricep pushups and crunches into your ride.  Switching things up like this seems to make the class go by so much faster. <– I think all the classes at Tidal Wheel include this component and at Boho you can choose between taking a regular cycle class (no upper body) or a Boho Body class, which incorporates upper body work.
Doing spin classes with real, clip-in spin shoes is amazing and makes pedaling so much easier! I don't think I can ever go back to a spin class at the gym and wear sneakers. Both studios have spins shoes for you to wear — Boho charges a small rental fee and at Tidal Wheel the shoe rental is included in the class cost.
Tidal Wheel has two locations — a large location in Short Pump and a one smaller location in the near West End, where Richmond Barre used to be. Boho Cycle has one location in the fan.
Bike seats are kind of brutal, but I'm realizing that as I take more cycle classes, my bum hurts less and less. 🙂
This is probably TMI but Isaac sweats so much in cycle classes that he can wring his clothes out and create pools of water. It's pretty gross — I honestly don't think anyone sweats as much as he does.
Alyssa and I were trying to figure out what Isaac was telling her in this picture that made her have this face… probably about his sweat wringing talent. 😉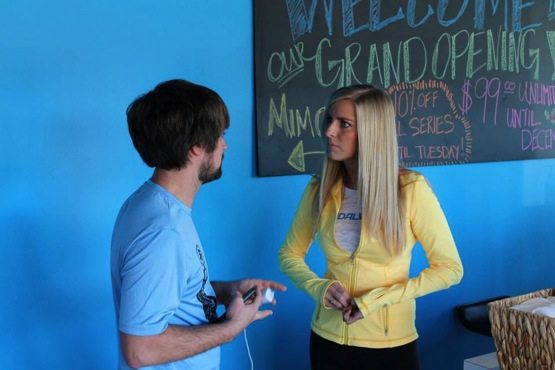 Do you like cycle classes? Have you started to see cycling studios pop up in your area?