A fast and effective elliptical workout that gets your heart pumping while strengthening your core muscles. 
After reading an article on PopSugar that suggested you can tweak your elliptical workouts to meet certain goals, such as toning your things or working your core, I thought I'd give the elliptical another try. As a lady with scoliosis, I'm always looking to strengthen my core so I took the article's advice and tried out the hands-free approach.
I built up the resistance for the first 15 minutes and switched it up at little for the second half. I didn't hold on to the handles and made sure to keep my core tight so that I stay balanced. My feet didn't go numb (hooray) and by the end of the 30 minutes I felt like I had really worked my core (and booty), all while getting in a good cardio workout. Definitely a sweaty success.
I figured some of you might be interested in giving the hands-free approach a shot so I wrote up the core strength elliptical workout that I did: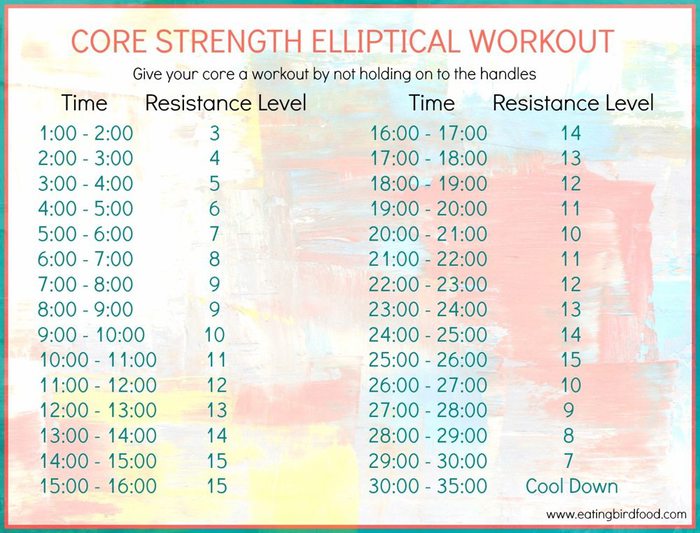 The best part is that this workout is that it goes by really fast because you're changing the resistance every minute. Let me know what you think if you give it try!