Monday fun-day, right? Hmm.. not quite, but I do have something really fun to share with you this morning.
A few weeks ago I started seeing ads on Facebook for what seemed like a really cool race, called the Color Me Rad 5K. where participants are doused with vibrant colored powder while running 3.1 miles.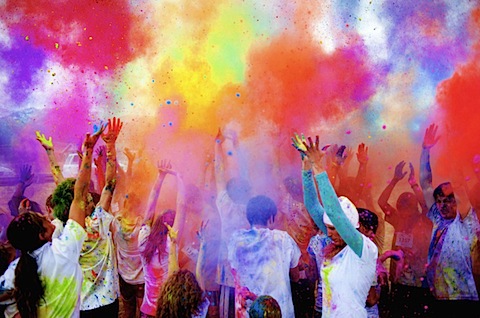 Maybe it's my high school obsession with tie-dye coming back to haunt me, but I couldn't help thinking about how awesome it would be to run this race and have pictures where everyone was covered in colors. I asked a few friends if they would be up for running with me and as it turns out quite a few of them were interested. So on July 21st I'll be running and getting colored with a pretty large group of friends, including two lovely VA bloggers: Liz of I Heart Vegetables and Lauren of Say What you Need to Say. If you want to join us, feel free to join the team "Virginia Bloggers" that Liz set up. Team Name: Virginia Bloggers / Captains Last Name: Parent. <– And you don't have to be a blogger to join!
The event details:
What: Color Me Rad 5K Race
When: Saturday, July 21, 2012 – 9 AM
Where: Market Fields at West Creek – 12575 West Creek Parkway, Richmond, VA 23238
Cost: $40.00
Sponsor: Special Olympics VA – "Special Olympics provides year-round sports training and athletic competition in a variety of Olympic-type sports for children and adults with intellectual disabilities, giving them continuing opportunities to develop physical fitness, demonstrate courage, experience joy and participate in a sharing of gifts, skills and friendship with their families, other Special Olympics athletes and the community."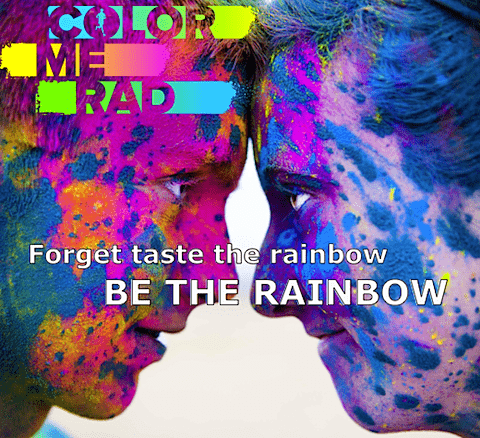 Now for the best part!! I was contacted by the Special Olympics VA, Richmond's Color Me Rad sponsor, about hosting a giveaway here on EBF for FIVE free entries into the Richmond Color Me Rad 5K race!!
If you're local to the Richmond area (or close enough to come visit for the weekend of July 21st) and you would like to run the Color Me Rad 5K, just leave a comment below by Wednesday night at 11:59PM EST. I'll randomly select and announce the winners this Thursday, May 24, 2012.
Even if you don't win a free entry, I encourage you to sign up – it supports a good cause and it's bound to be a good time. 🙂 Oh and if you're not in the Richmond area but would like to run a Color Me Rad race, definitely check out their website because they're holding races in a ton of different cities across the US.
Like I said, Monday Fun-day! Time for me to go workout before heading to the office. Have a lovely day.
Update – This giveaway has ended, the winners are: Darlene, Lauren, Gaby, Casey, and Britt. Congrats!! I'll be sending you all an email with the registration details!