Morning friends! I hope your week is off to a great start. Is it just here or is everyone sick right now? I guess it's just that time of year. Thankfully Isaac and I have avoided getting sick thus far despite being in close proximity to a few sickies (namely Isaac's brother and Alyssa). <– Feel better soon guys!
I've been taking my supplements regularly (Vitamin C, Vitamin A, Vitamin D and Zinc are my go-tos for this season) and diffusing OnGuard throughout the house per my mother-in-law's recommendation. It seems to be working, but I've also been loading up on dark leafy greens through veggie scrambles, smoothies and juices.
I tend go through phases with juicing, but this is definitely the time of year where I get back into it. For one, I'm ready for light and healthy meals after indulging throughout the holidays and secondly, I know fresh juices are great for loading up with nutrient-rich fruits and veggies to boost the immune system.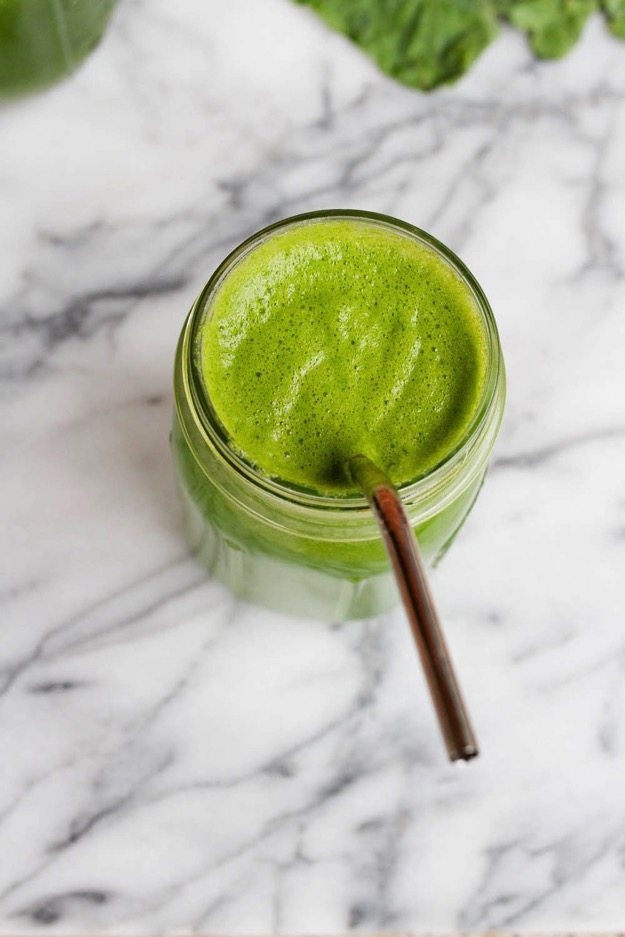 When Hamilton Beach, who happens to be headquartered here in Richmond, reached out to me about receiving a Big Mouth® Pro Juice Extractor and creating a juice recipe for their blog I quickly realized that I don't have many juice recipes posted here on EBF.
Now that I have this baby, I have a feeling that is going to change… 🙂
The collard crush green juice I created for the guest post is packed with some of my favorite juicing ingredients — grapefruit, apples, cucumber, lemon and ginger — along with collards. I know everyone is all about kale and spinach, but different greens offer different vitamins and minerals so it's a good idea to rotate the greens that you consume. Plus, I've found that collard greens tend to produce more juice than other leafy greens.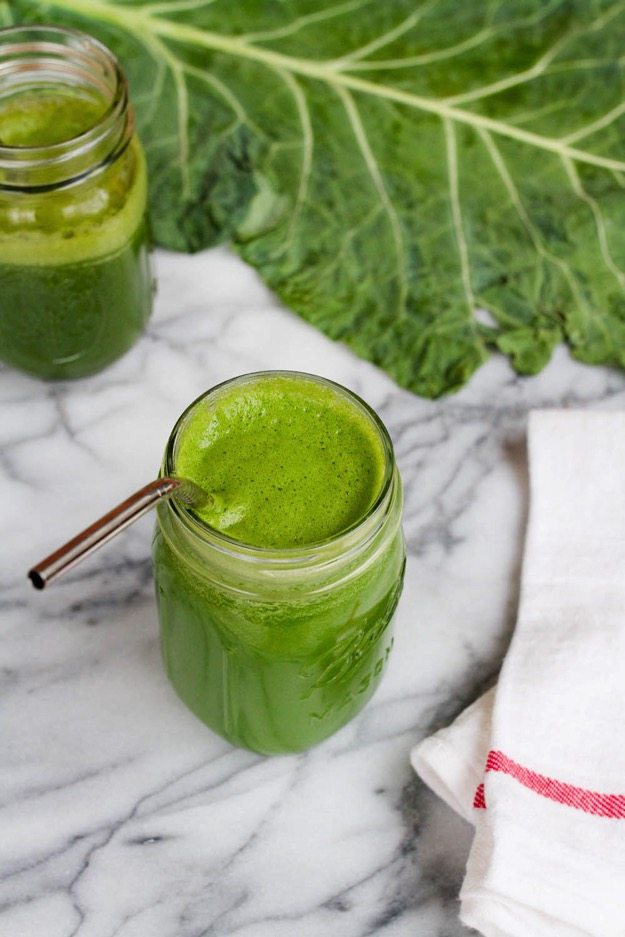 I love the vibrant color and the flavor of this juice. The cucumber gives it quite a bit of volume, the green apples and grapefruit add a bit of sweetness and the ginger adds a nice little kick. I love having it in the morning in place of coffee as a natural energy booster.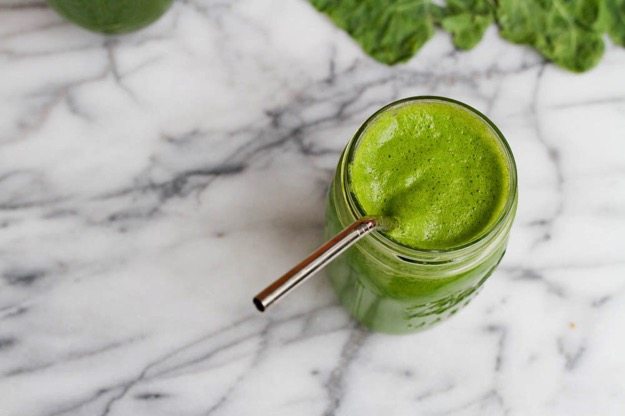 Want to try this Collard Green Juice for yourself? Head over to the Hamilton Beach blog to see the full recipe.
Last but not least, Hamilton Beach is offering to give away the same Big Mouth® Pro Juice Extractor that received to one lucky EBF reader!
Rated "Most Efficient" in a recent issue of Food & Wine magazine, the Big Mouth® Pro Juice Extractor features reliable efficiency, high speed and no-fuss cleanup. With a powerful 1.1 horsepower (Hp) motor and extra-wide feed chute that fits almost anything you put in, it flawlessly performs the task of extracting the juice from a whole apple in 3 seconds flat!

This giveaway is sponsored by Hamilton Beach, as always opinions are my own.