Happy Cinco de Mayo!
I celebrated by hitting up the gym this morning. I was going to do another strength training workout but I'm sore from the two I've done at home this week so I stuck with some stretching, abs and the elliptical.
To refuel, I whipped up this quick smoothie. It's flavored with citrus, banana and coconut making it quite the festive treat.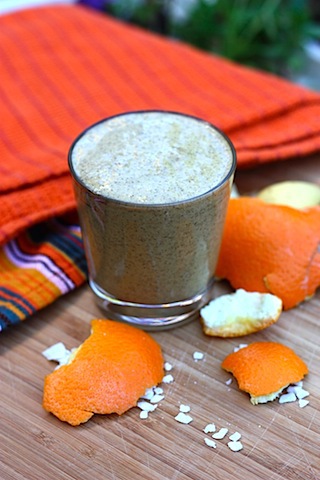 Cinco de Mayo Smoothie
Into the blender:
1 frozen banana
1 navel orange
1 scoop vanilla protein powder (sunwarrior)
1 scoop mila (optional)
1 T dried coconut
1/2 cup almond milk
dash of cinnamon and vanilla extract
Fiesta for the mouth! I loved the texture of the coconut bits.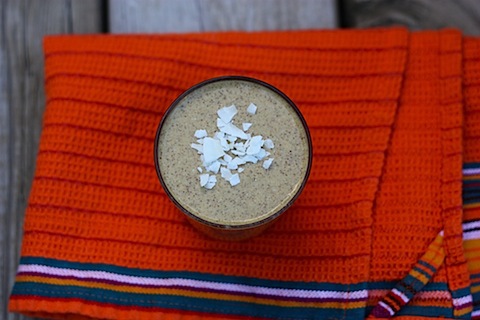 After work I'll be celebrating a friend's birthday and hopefully consuming some guacamole – my favorite Mexican food. 🙂
What are your plans for the day?