I've talked about the cooking demos at my local Whole Foods many times so if you're a regular reader you're bound to know that I love them. Chef Jesse, the mastermind behind these classes, is moving to San Francisco this month so his last class was on Monday night.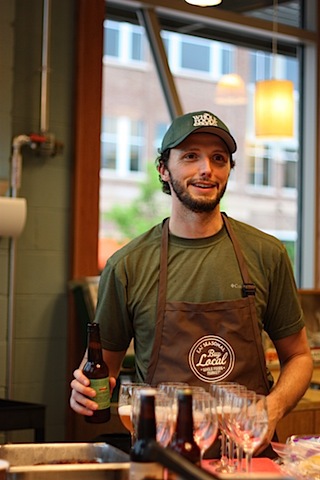 I've been attending his classes for over a year and through this we have become friends outside of Whole Foods. He'll definitely be missed, but I'm also super excited for him because he's  transferring to the Oakland Whole Foods to be a chef at their Wellness Club. <– Sounds like an amazing opportunity to me!
In honor of his leaving the last class was Cinco de Mayo themed and involved less cooking/demonstrating and more eating and drinking. It was sort of like a mini going away party.
We started off with a few new-to-me spanish beers: The Cervesera De Montestraney Lupulus IPA, Malta Pale and Negra Stout.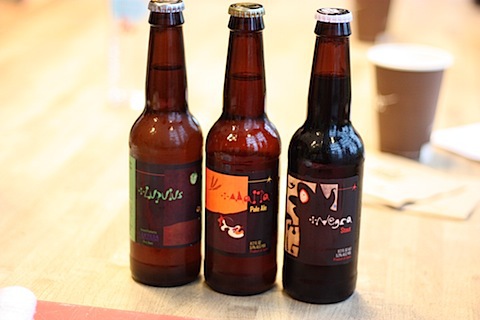 I tend to shy away from IPAs but I actually liked this one because it didn't have that bitter aftertaste I usually find in most IPAs. The Malta Pale Ale was easy to drink, but I skipped the stout and had a sample of a red Spanish wine instead.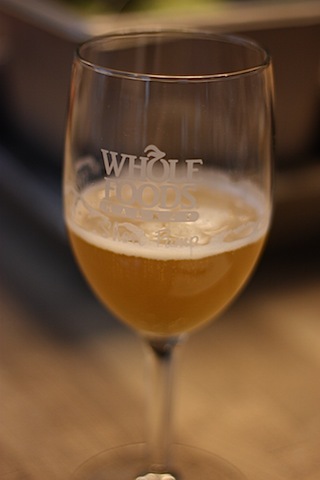 On the menu for the evening – tacos with corn tortillas and a ton of different fillings:
masa harina battered fish
chicken, steak, lange (beef tongue)
portobello mushrooms
guacamole
jicama salsa
mango salsa
red cabbage and jicama slaw
queso fresca
salsa verde
salsa roja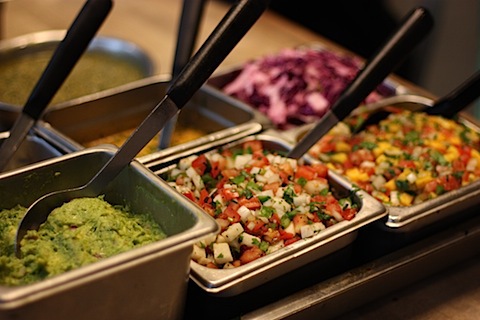 Everything was made from scratch by Jesse and tasted wonderful, per the usual!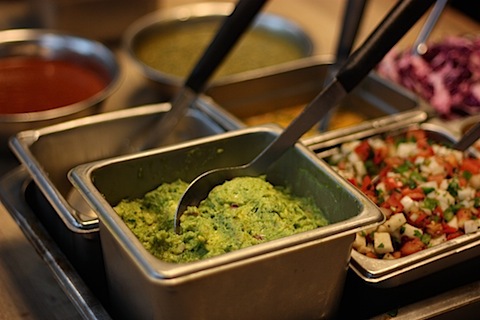 Fresh guacamole is simply amazing. I couldn't keep my hands away from it.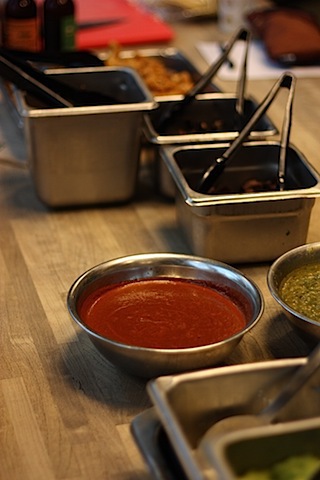 I had one fish and mushroom taco with mango salsa, slaw and guac and then went back for a second plate of toppings.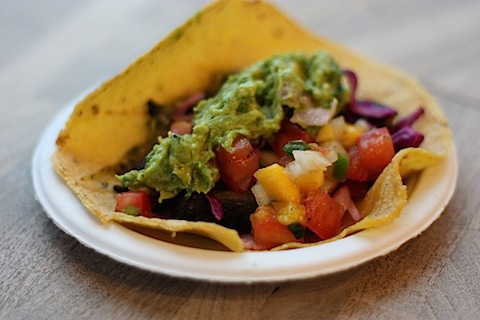 More of the same stuff, just no tortilla.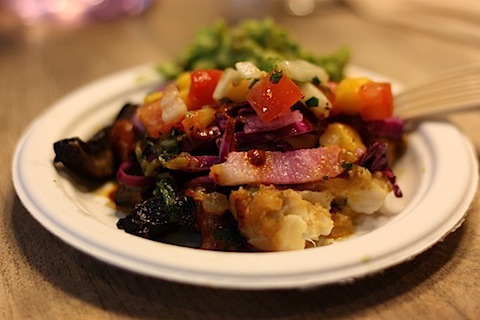 I was a huge fan of the fish, which was fried but in a really light batter, sauteed portobello mushrooms, guacamole and salsas. Jesse explained that both salsas had the same base of pico de gallo and then he just added jicama to one and fresh mango to the other. I have a feeling I'll be making both of these as soon as it's tomato season!
This meal definitely satisfied my craving for Mexican food and the best part is that there were no free chips involved, which is always my downfall when eating out at Mexican places.
Liz of I Heart Vegetables also attended the class and as things were wrapping up, we decided we needed a photo with Jesse. Good times!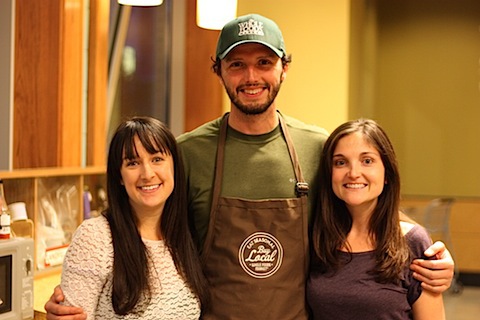 Thanks for all the wonderful classes Jesse! Hopefully I'll get to come to California sometime soon and visit you. That Whole Foods Wellness Club is calling my name. Seriously, I'm pretty sure I need an official tour of the place. 🙂
Will you be celebrating Cinco de Mayo this week? We never really celebrate so I doubt we'll be doing anything, although I like the sound of making some healthy guacamole so maybe I'll get in the spirit.
I'll be back soon with a recap of my April Challenge but for now, here are a few links of interest: