The VA is 4 Bloggers meet-up at Feast was awesome yesterday – much thanks to Sarah's great planning skills.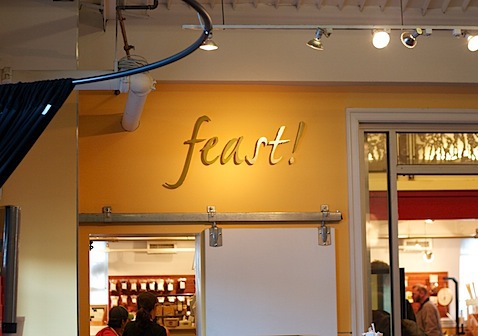 Feast is a cute little food shop/cafe in the heart of C-ville. I had heard great things about the place and so I was pumped to have lunch there. The shop is filled with delicious gourmet food items and they have lots of samples sitting out (which I love!). Their cafe menu features an impressive variety of sandwiches, salads, soups and cheese plates. I had a tough time deciding what to get because everything looked so good.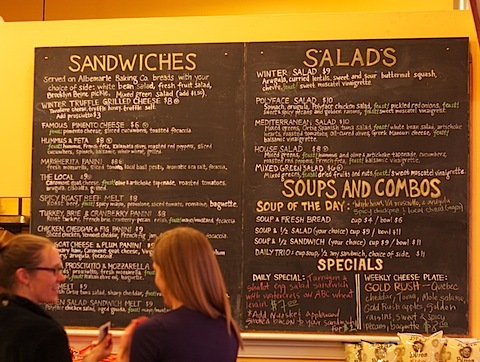 I ordered the salad and soup combo with the Mediterranean salad and the vegan Chickpea and Kale soup. The salad had Ortiz Spanish tuna salad, white bean salad, artichoke hearts, roasted tomatoes, oil-cured olives, Greek Manouri cheese and a balsamic vinaigrette. The soup had a nice kick of spiciness and the chickpeas were soft and buttery. Overall, the meal was delicious and super filling! I will definitely be back to Feast next time I visit Charlottesville.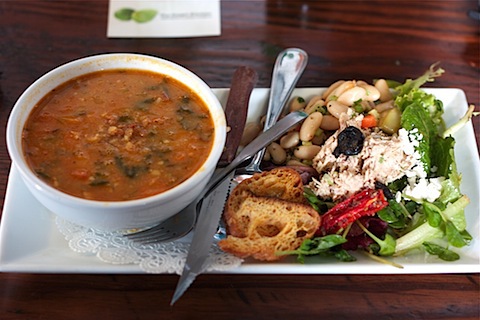 Isaac actually came to Charlottesville with me but went and grabbed a beer with the other guys that were there while the gals ate lunch and chatted.
Here's the fun group of VA ladies that attended the meet-up.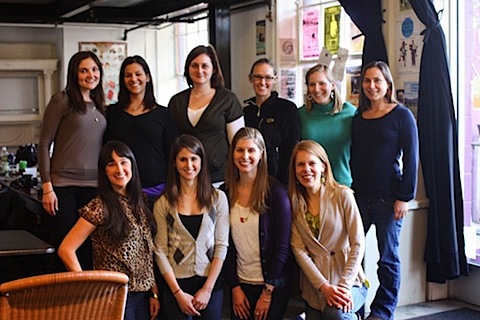 Me, Gabby, Lauren, Kristen, Kath, Faith, Liz, Jess, Alex and Sarah. I've had the pleasure of meeting many of the bloggers in attendance before but it was my first time meeting Sarah, Kristen and Alex so it was definitely fun getting to know them.
I know I've said it before but I LOVE blogger meet-ups because everyone is always super friendly and we have so much in common. I've made so many good friends through blogging and they all started with a blogger meet-up.
Sarah brought everyone homemade peanut butter in the cutest little jars.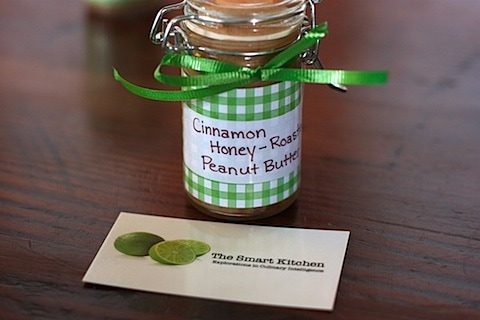 The good news = this pb is amazing. The bad news = it's almost gone. :/
Lauren brought everyone two pieces of chocolate from Gearhearts. I was too full to eat them after lunch so I think I might save them for Valentine's Day. 🙂
I made a batch of heady goo balls and shared a few with the ladies at the meet-up. While making them on Friday night I decided to shape a few into hearts and top them with some sprinkles – I think I'll call them Valentine's Day Goo Hearts. 🙂
I'm bummed it's already Sunday night, but at least I have my b-day, Valentine's Day and another venue tour to look forward to this week!