As I've mentioned, I was in Washington state last week with Cascadian Farm. They brought a group of bloggers out to their original 20-acre farm in Concrete, WA, about 2 hours north of Seattle.
Here's the whole group including the bloggers and the Cascadian Farm team (minus Cameron who snapped the photo).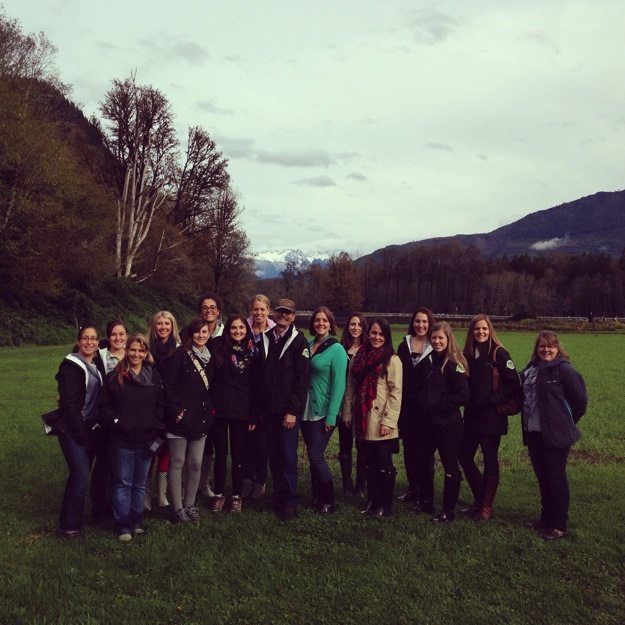 Kristen, Ashley, Amy and Natalie from Super Healthy Kids, Amy from Mom Spark, Miryam from Eat Good 4 Life, me, Elle, Jim, Kelly from Nosh and Nourish, Shaina from Food for My Family, Sherrie from With Food and Love, Deborah from Taste and Tell, Lauren from Lauren's Latest, Lauren from Lauren Kelly Nutrition and Katrina.
I arrived to Seattle on Monday afternoon and didn't have anything scheduled until dinner so after checking in to my hotel I went exploring.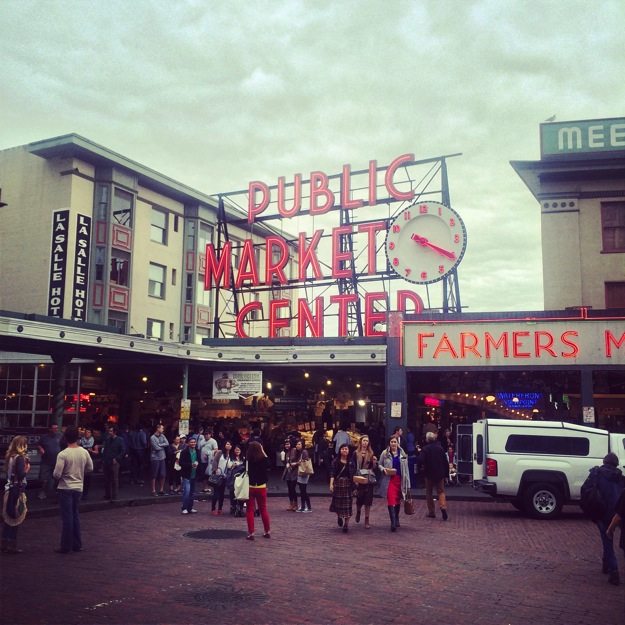 I had never been to Seattle before but I knew I had to check out Pike Place Market — it's the oldest market of its kind (founded in 1907) and it's open 363 days a year!
Fish tossing and lots of free samples… those were the highlights for me. 🙂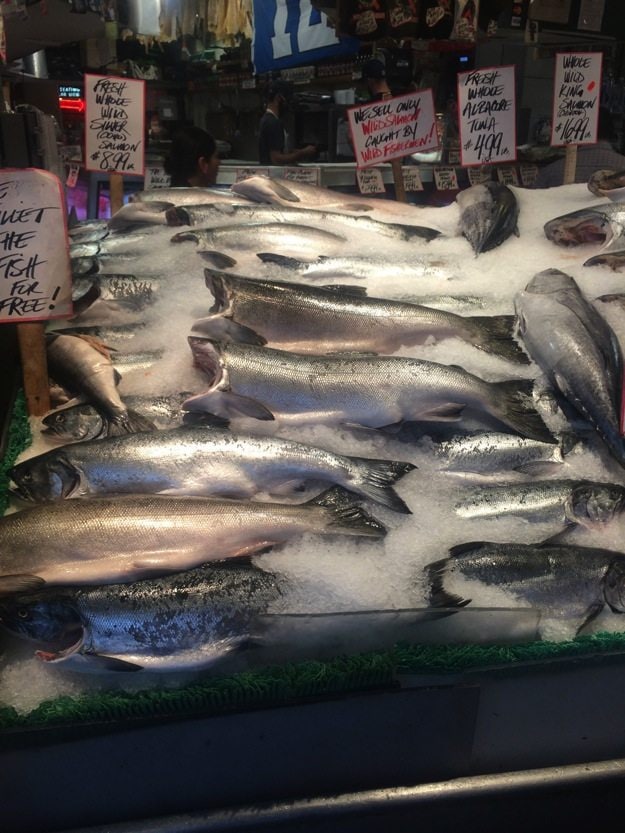 After snacking my way through the market, I spotted the original Starbucks store and made my way over to check it out.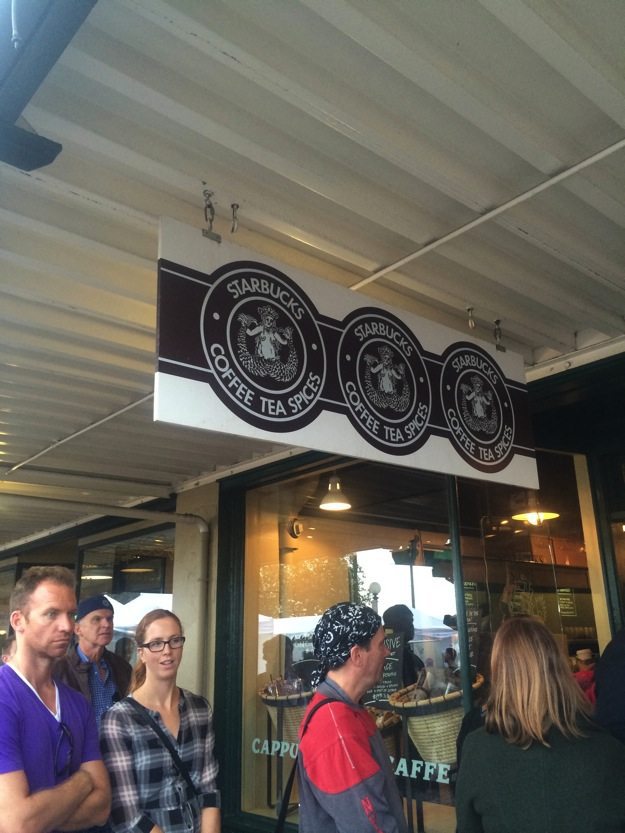 I had been waiting all day to get coffee in Seattle, but the line was too long at Starbucks so I ended up finding a local place called Ghost Alley Espresso.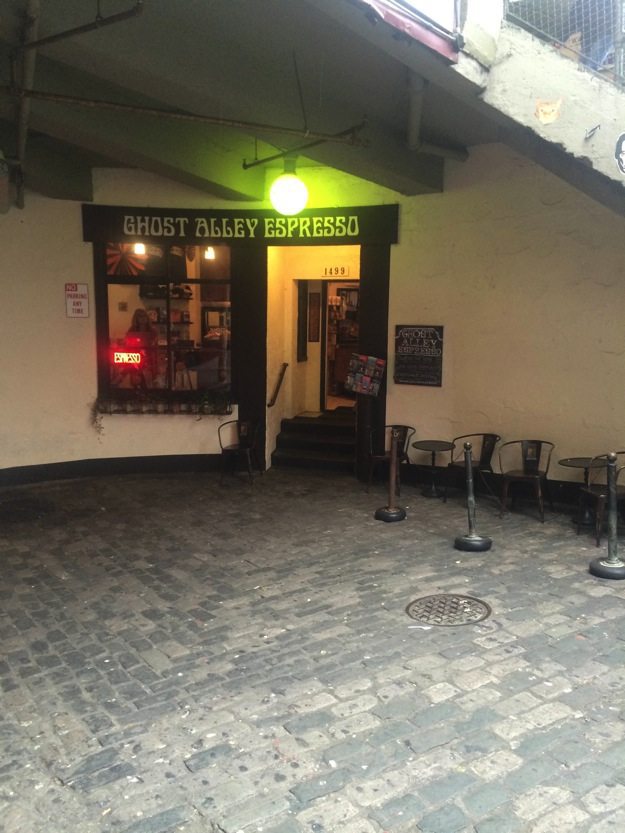 I grabbed a coconut milk americano (woo-hoo for non-dairy milk options!) and continued exploring. A couple local folks told me it was getting ready to storm so I headed back to my hotel to do a little work and get ready for dinner at Sitka and Spruce. I was too busy connecting with everyone at dinner to get any good photos, but know that the space was adorable and the food was absolutely delicious.
The next morning we woke up early and headed off to the Skagit Valley for a tour of the original farm where Cascadian Farm was founded. Gene Kahn started the farm in 1972, growing fruits and vegetables for local sale. As the business grew, Gene partnered with other farmers in the 80's and 90's. Cascadian Farm purchased Muir Glen in 1998 and formed Small Planet Foods, which was then acquired by General Mills in 2000.
In 1993, Jim and Harlyn Meyer joined Cascadian Farm to farm the original farm. Harlyn retired, but Jim is still on the farm today as the farm manager and organic educator.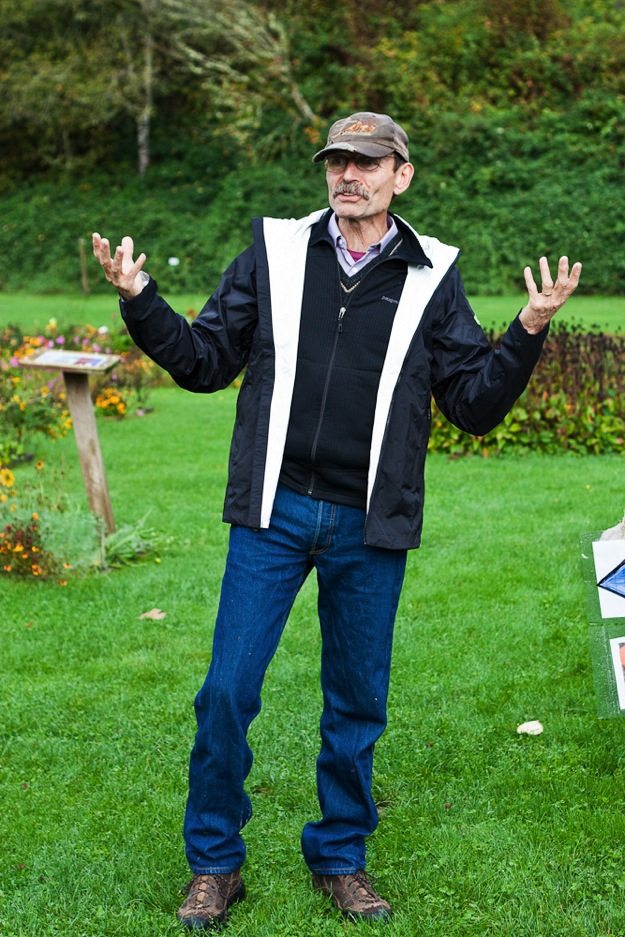 That's Jim!
With the demand for organic produce, Cascadian Farm quickly outgrew the 20-arce farm so much of the produce you see in stores today is sourced from their partner farms. Some of the blueberries grown on the original farm are shipped out to be packaged and sold on a larger scale, but most of the berries and produce grown on the original farm are sold locally at the farm stand.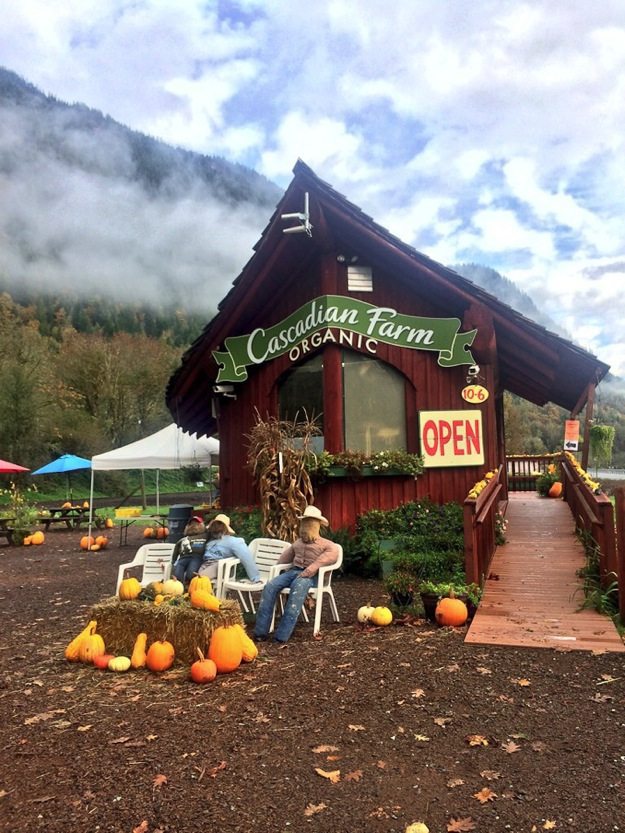 Farmer Jim took us on a tour of the lower fields first. We got to walk through the blueberries bushes and hear all about how they are grown.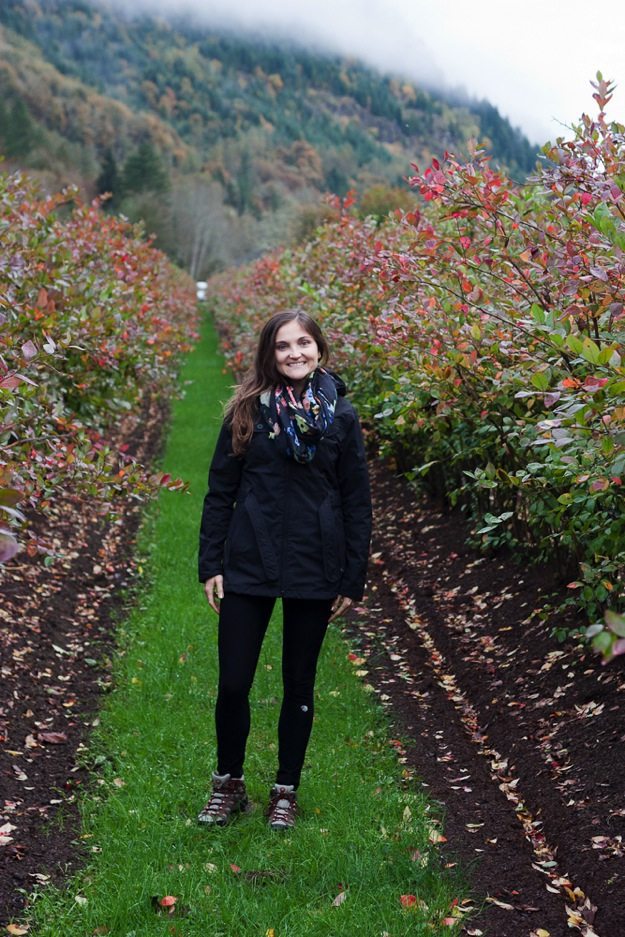 I was most surprised to learn how cumbersome the organic growing practice is. I used to think, "oh, organic is just growing things in organic soil without synthetic pesticides…"
After hearing first-hand from Jim and Katrina (head of organic industry affairs), I realize there's more to it than that. It takes a lot of hard work to be a truly organic farm — the farmer must make a commitment to agricultural practices that strive for balance with nature and nurture the soil to grow healthy plants.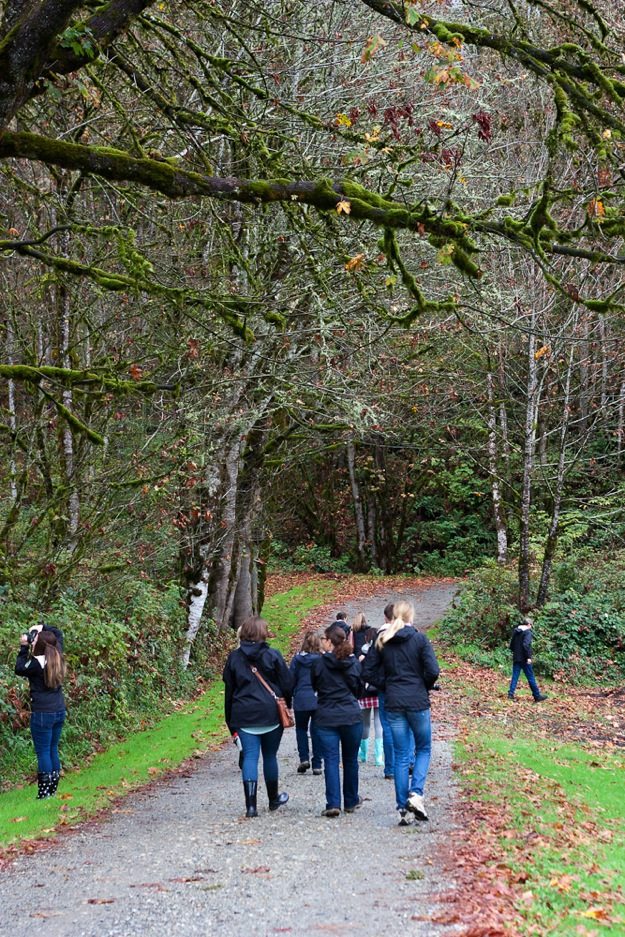 The first (and probably most important part) is managing the soil because organic farms rely on the soil rather than chemical fertilizers. There are a bunch of different ways this is done including crop rotation and composting.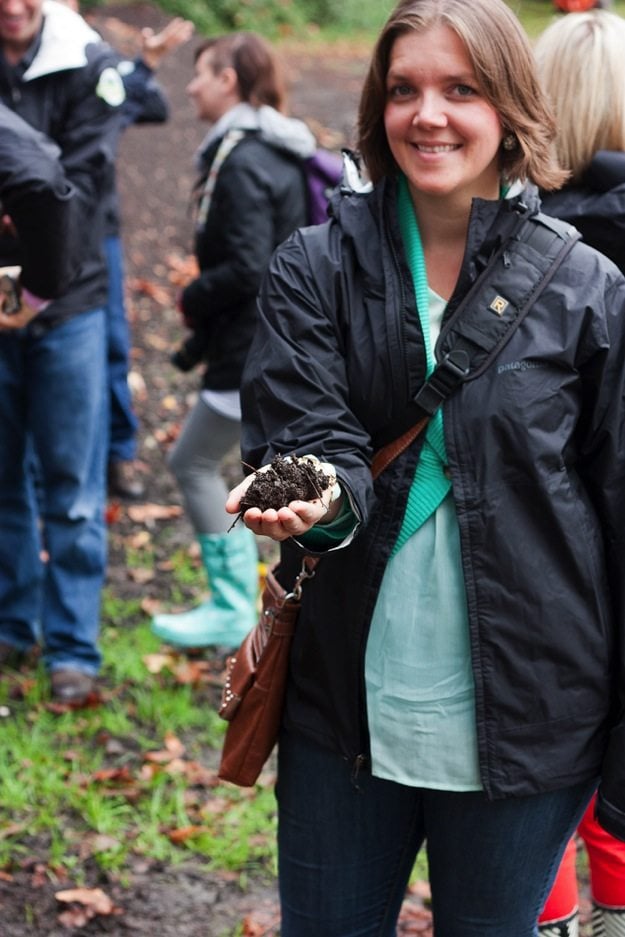 We got to check out their compost pile, which was really cool. The composted material was actually radiating heat so the matter was warm to touch. Don't worry, this compost pile was all plant-based. Kelly didn't get any poo on her hands. 🙂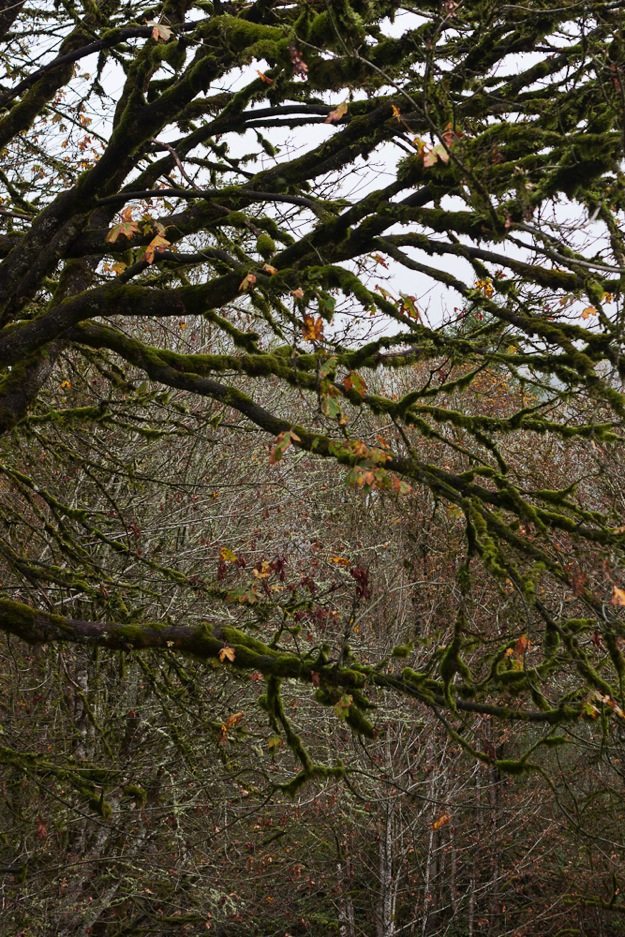 While everyone else was touching the compost pile, I was mesmorized by all the moss growing on the trees. The air is so moist is causes moss to grow in odd places… on the tress, on the side of houses, etc. It was really cool looking.
One other fact that was brought up on the trip is that all organic products are non-gmo, but not all non-gmo products are organic. Sometimes reading labels can be confusing so it's nice to know that when you're buying organic items, they're also gmo free.
Next up, we headed over to the hardy kiwi trees.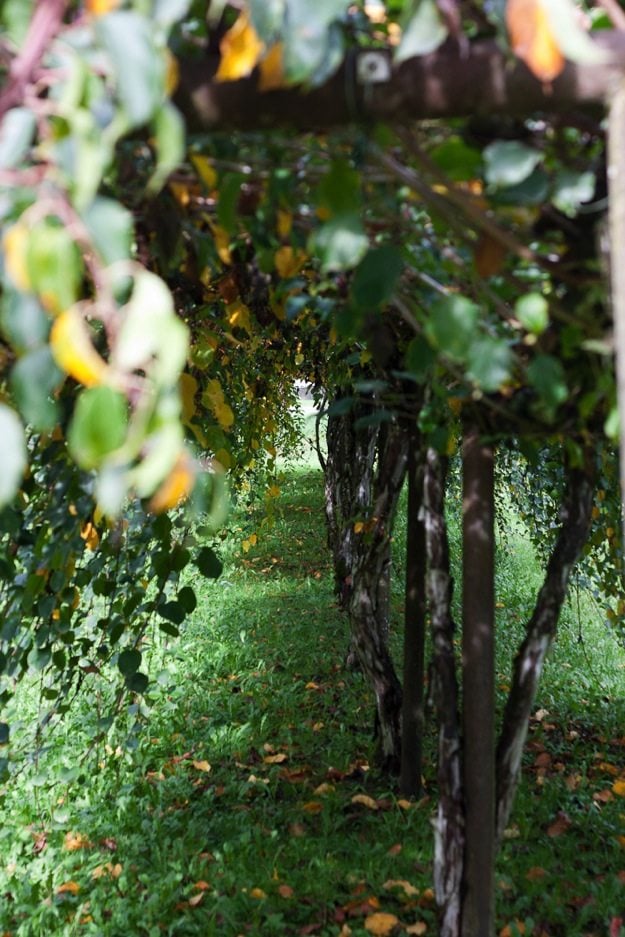 If you're like me and new to the hardy kiwi, I'll explain. Hardy kiwi (or kiwi berries) are miniature kiwi without the fuzzy skin. You eat them whole — the flavor is like a regular kiwi but the texture is like a grape. They were tasty!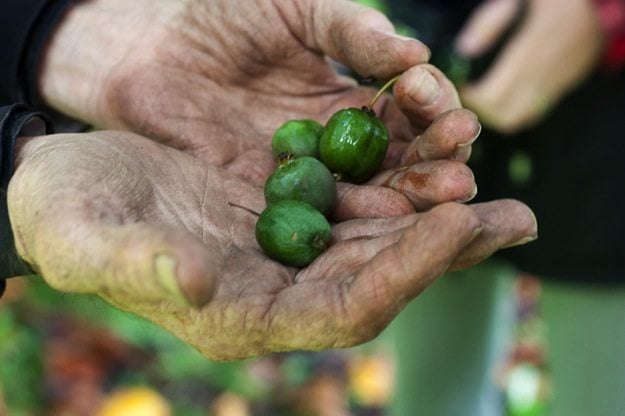 No only are the hardy kiwi trees super cool to walk under (they make a tunnel of sorts), the kiwi berries are incredibly cute.
Other highlights of the farm included the beautiful wildflowers (planted for the bees and other pollinators). <— More on that in a later post.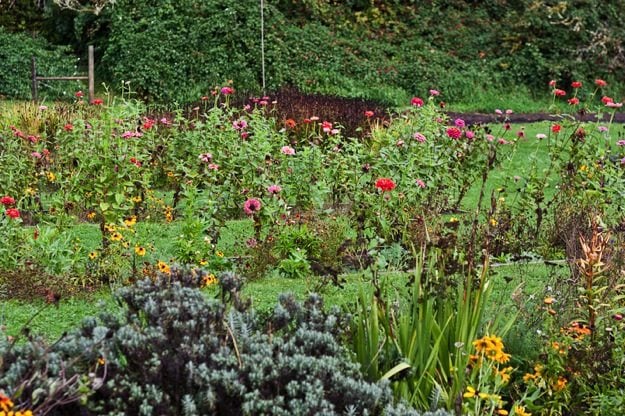 And the pumpkin patch. They had so many different varieties of pumpkins… way more than just your average carving pumpkins. I was impressed.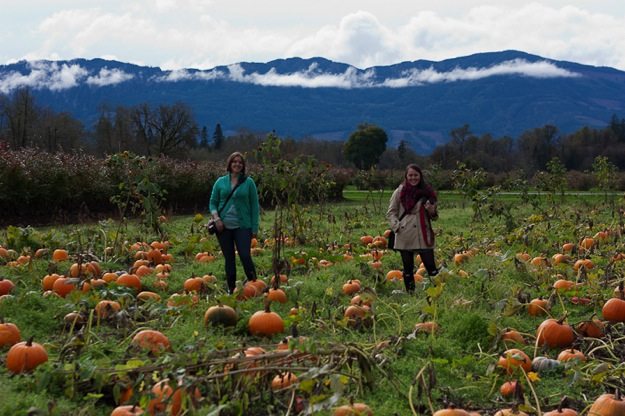 Kelly and Sherrie in the patch.
Apparently the one Jim is holding below is called a Lunch Lady Gourd. 🙂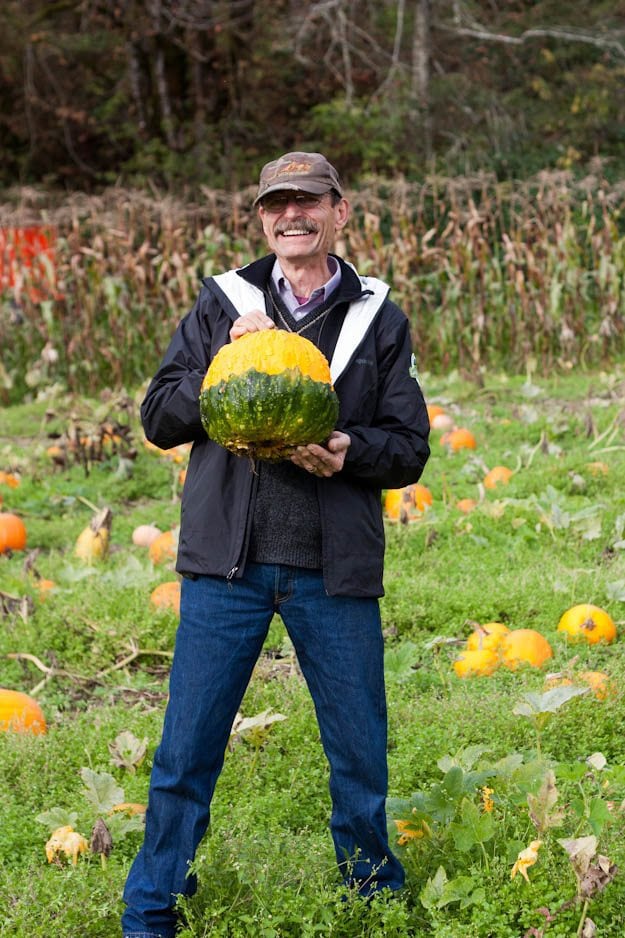 I picked out my favorite, which was squatty and a deep orange color.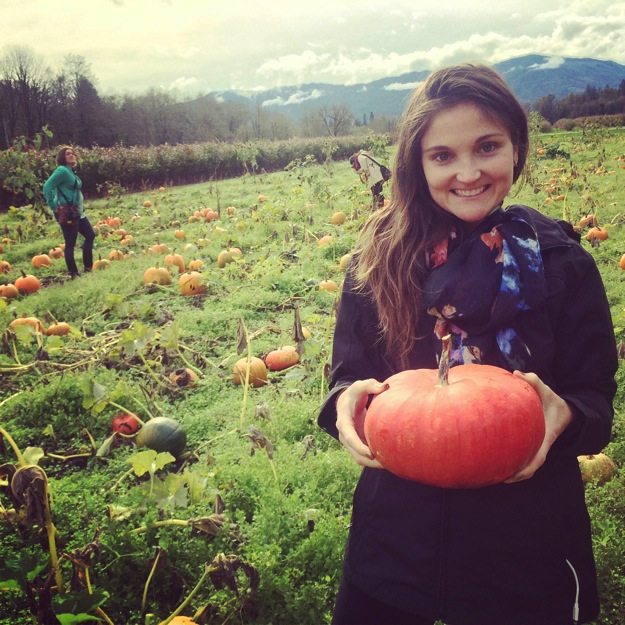 Oh… and the homemade ice cream. Can't forget that! It's made with local milk and berries (or squash) from the farm and sold at the produce stand.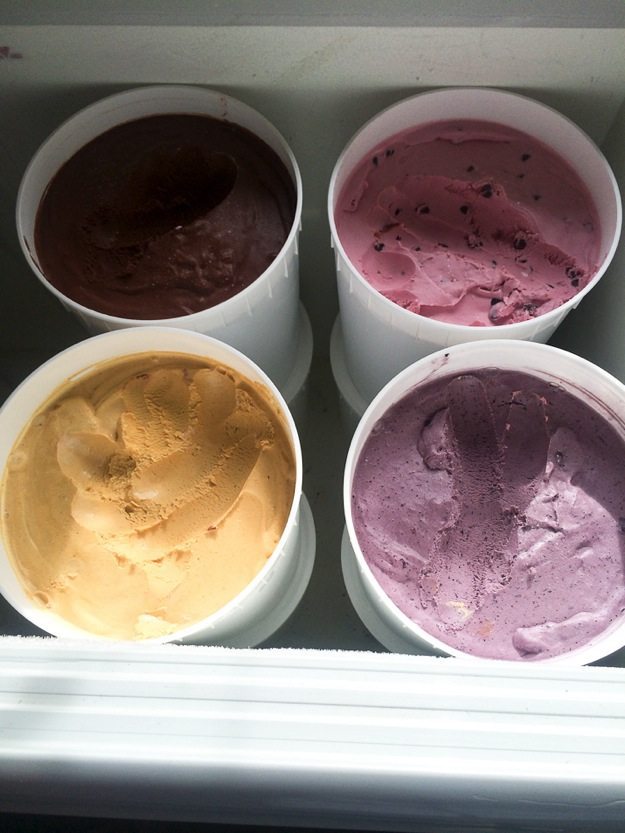 I tried all four flavors: chocolate, raspberry chocolate chip, blueberry and pumpkin. And then went back for seconds on the pumpkin. Yum!
If you ever find yourself in Washington state visiting the Cascadian Farm produce stand (which you totally should, it's open to the public), you have to get the ice cream. It's rich, creamy and absolutely delicious. The pumpkin is out of this world.
After a long day of touring the farm, we headed to Ovenells Inn, where we were staying for the evening.
We each got our own little cabin to stay in.
The cabins were kind of rustic and I definitely had a good laugh about my bedroom decor…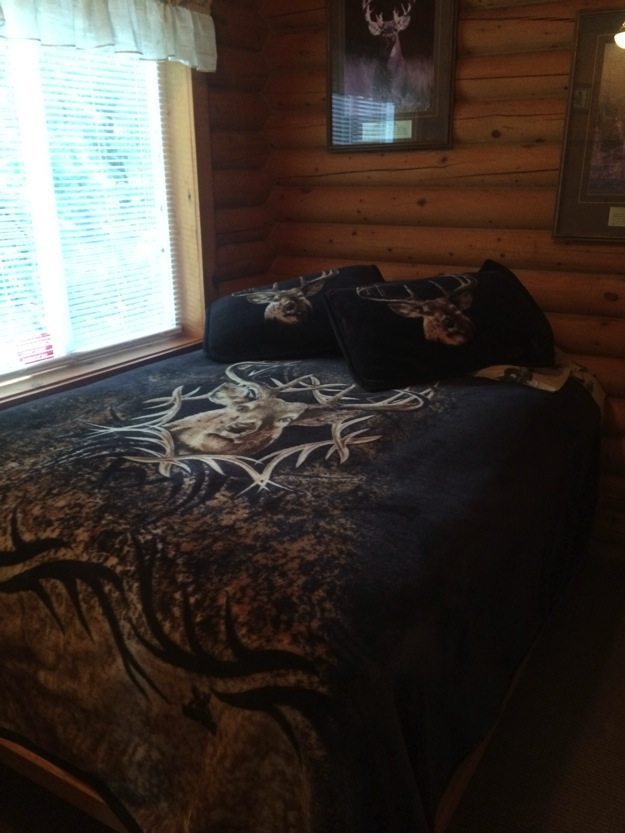 but overall, the cabin was cozy, impeccably clean and had great wifi. I actually slept better here than I did in the hotel we stayed at the first night.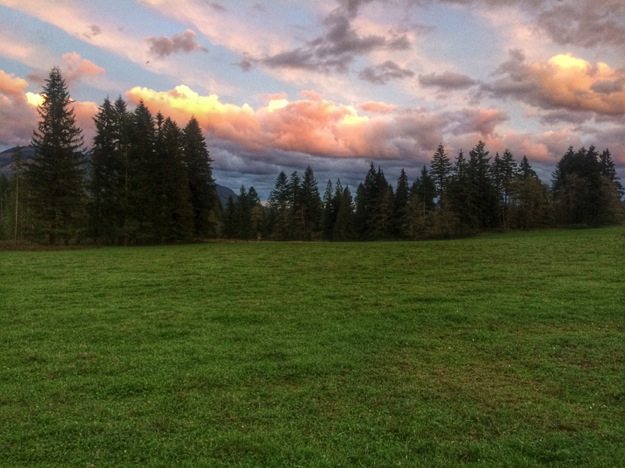 The staff members at the Inn were super friendly and the scenery was absolutely gorgeous. I couldn't get over it!
The next morning we all packed up and grabbed breakfast at the Skagit Valley Co-op before making our way back to Seattle to travel home.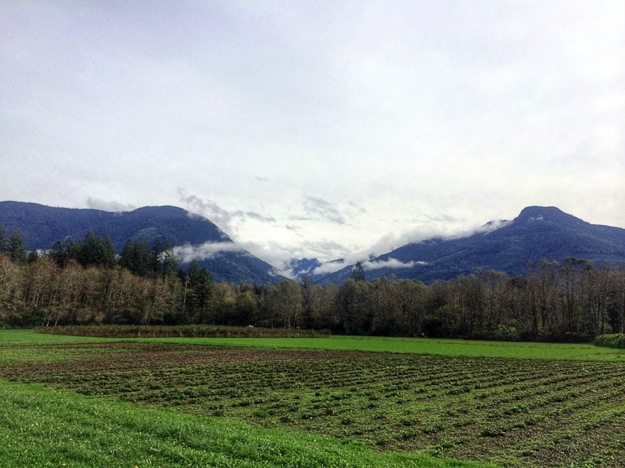 Last but not least, here's the view from the farm's green house. Looks just like the Cascadian Farm logo, huh?
Thank you again to the Cascadian Farm team for inviting me out to the farm. I loved touring the original farm, hearing how the brand got started, and learning all about organic farming in general. Plus, now I know how beautiful Washington state is. I already want to go back. 🙂
This trip was sponsored by Cascadian Farm, however I wasn't required or compensated to write this post.